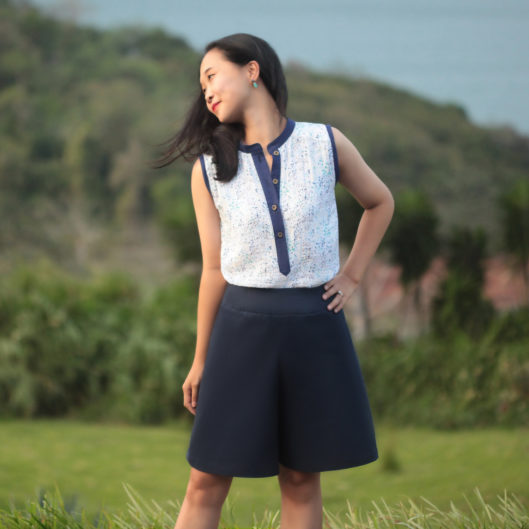 Style Maker Fabrics Spring Canvas Blog Tour: Sleeveless Mila Shirt & Emily Culottes
I don't know about you, but I am really eager to sewing some warm weather clothing after sewing some jackets and turtlenecks. Yes, I do live in a tropical country, but contrary to popular perception, there are cooler and warmer months here, thanks to the elevation. During the cooler months, I could wear turtlenecks, jackets and sweaters, but right now, we are decisively heading to the hotter months. Especially at about 3 PM every day when the sun is hitting the window of my office, I wish I have more sleeveless and lighter clothing.
I have been thinking about making a sleeveless Mila Shirt, so when Michelle from Style Maker Fabrics invited me to join her Spring Canvas Blog Tour, I know exactly what I am going to make.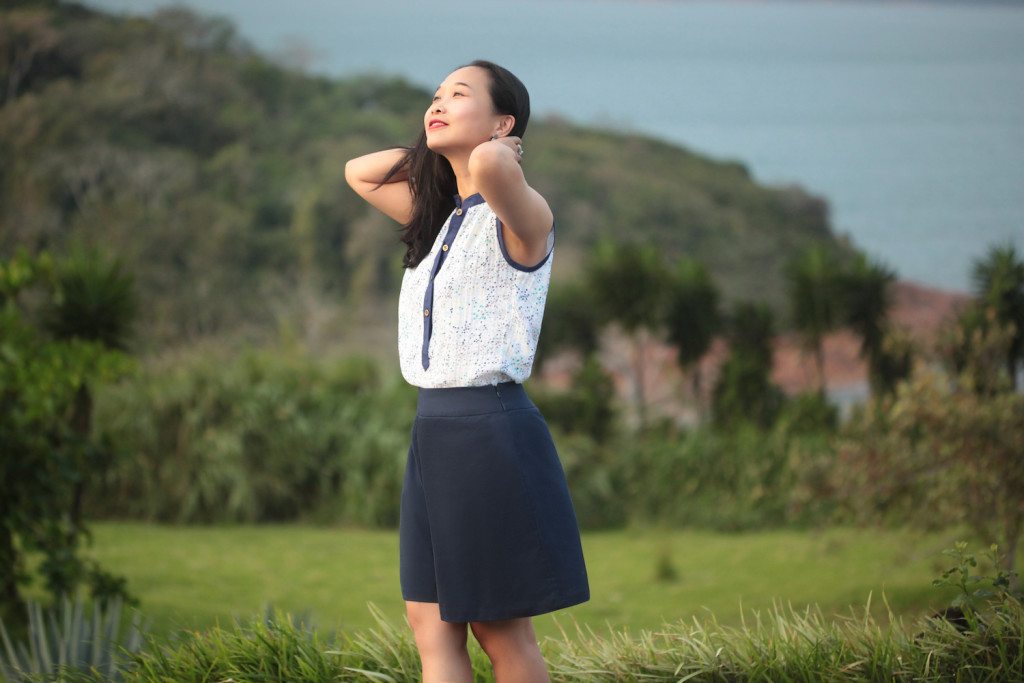 This Embrace Double Gauze Fun Dot Blue fabric caught my eyes. Those little dots are whimsical, and the various colors (teal, turquoise, navy and yellow) would make the top go with different bottoms. Double gauze is also one of my favorite fabrics; it is super soft and easy to work with. The added bonus is that it's naturally crinkly, so there's no need to iron. Yes, I do press all my seams as I sew, but when it comes to ironing my already-made clothing, the less is certainly better. When I hold the fabric in front of a light, I thought the fabric would be a little transparent, but actually when it's all made up and worn, it's actually not transparent at all.
The Mila Shirt pattern comes in long sleeves, but it's not too difficult to make it sleeveless. I skipped the sleeves and bound the armholes with a bias binding. I did downsize it to make it snugger. I also decided to remove the shirttail hem (just cut across the bottom) for a more streamlined look. Nothing is re-drafted, so I think everyone should be able to do the same if that's the look you are after.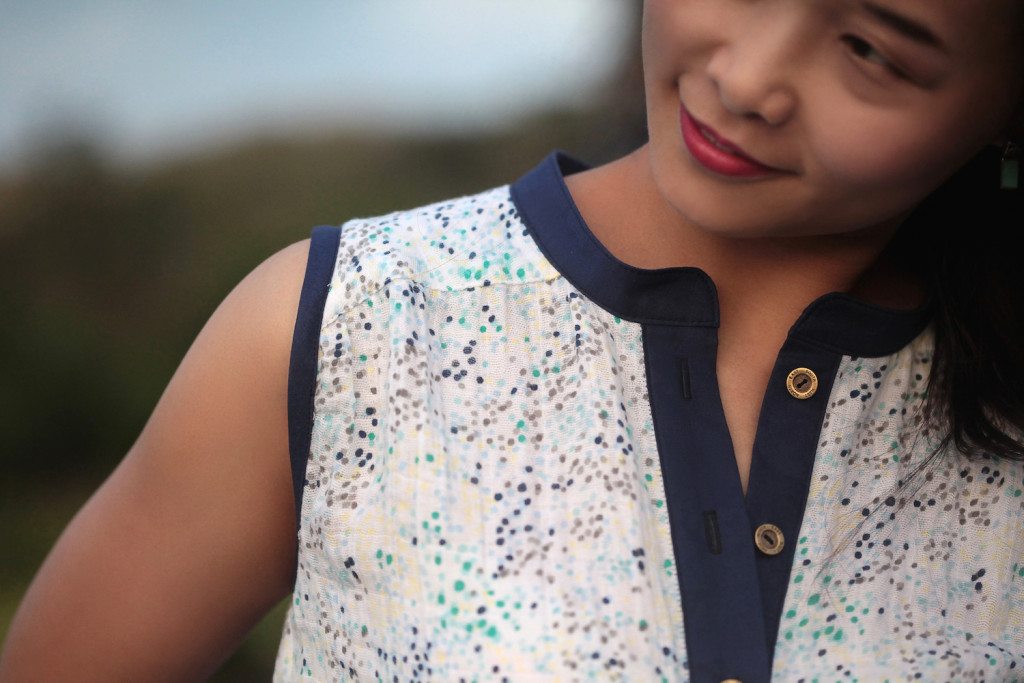 I decided to use some navy blue scrap fabric to make the placket and collar, as well as trimming the armholes. I think it makes the shirt pop, don't you think?
Following my own advice about wardrobe-building, I picked a complementary navy blue bottom-weight fabric to go with the top. This fabric is called Montauk Twill Midnight. I like that it has a subtle soft brush on one side, which I use for the right side. The fabric is substantial and has a structure that is perfect as pants or skirts.
I was debating between using the Angelia Shorts or the Emily Culottes pattern, and at the end, Emily won. Frankly, I don't actually remember why I picked it, but I thought either way would be good with this fabric and to wear with the top. Whether shorts or culottes, I wanted to keep this bottom piece very simple. However, I do adore clothing with pockets. I let the exposed zipped pockets, welt pockets and patch pockets fight in my head, but finally no one won. I couldn't decide. So for now, my culottes have no pockets. But I can still very well put something in later. My version is not lined, so putting the pockets in would not be difficult. The Emily Culottes pattern comes in patch pocket and welt pocket options, but I might do something completely different, which is how I like to roll.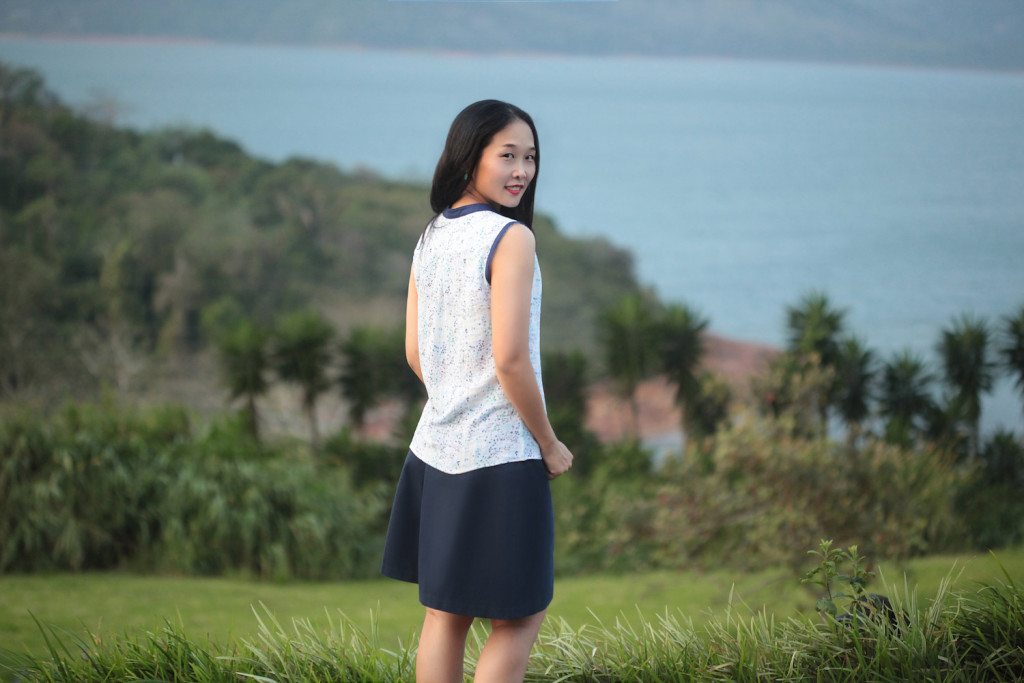 The Emily Culottes also come lengthen/shorten lines should you want a long or a short version. For my particular mood, I opted for a shorter version. I used the lines to shorten about 3 inches. I also removed the pleat in the front; the instructions of doing so is provided in the pattern. I think the pleat looks good on a more fluid fabric, and the pleat-less look is more suitable for this structured fabric.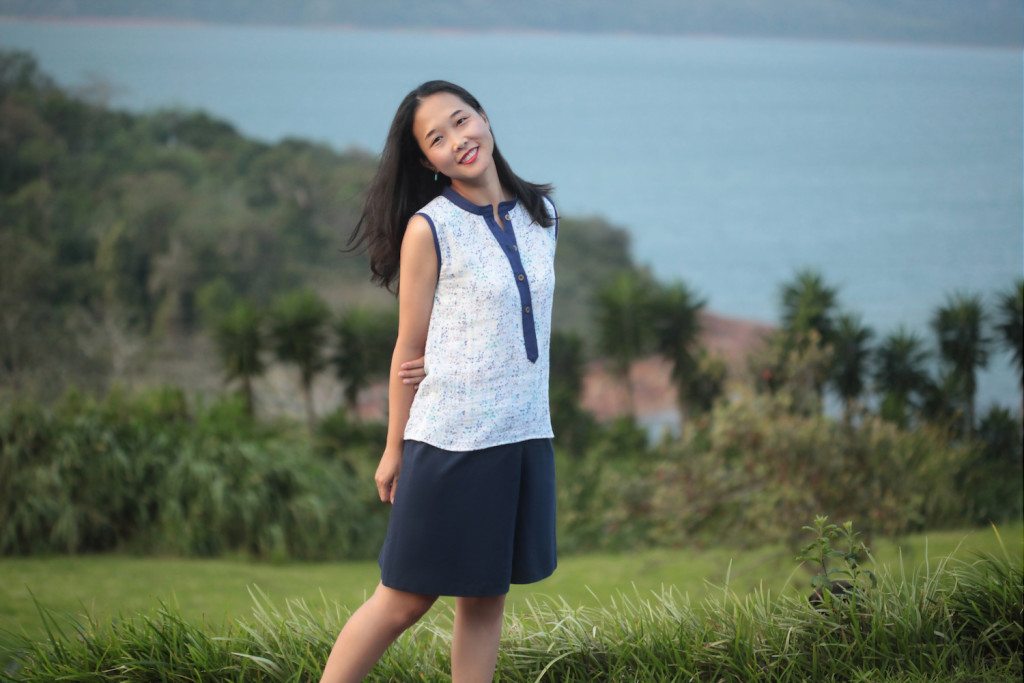 It was not an easy decision to pick out these two fabrics. Style Maker Fabrics has over 150 NEW fabric for spring. I flip-flopped so many times until I HAD to make a decision. I also really like the coral trend and the stripe raglan T shirt that Michelle Made (how cute is that little matching pocket?). I suppose I can still make one anyway outside of the blog tour.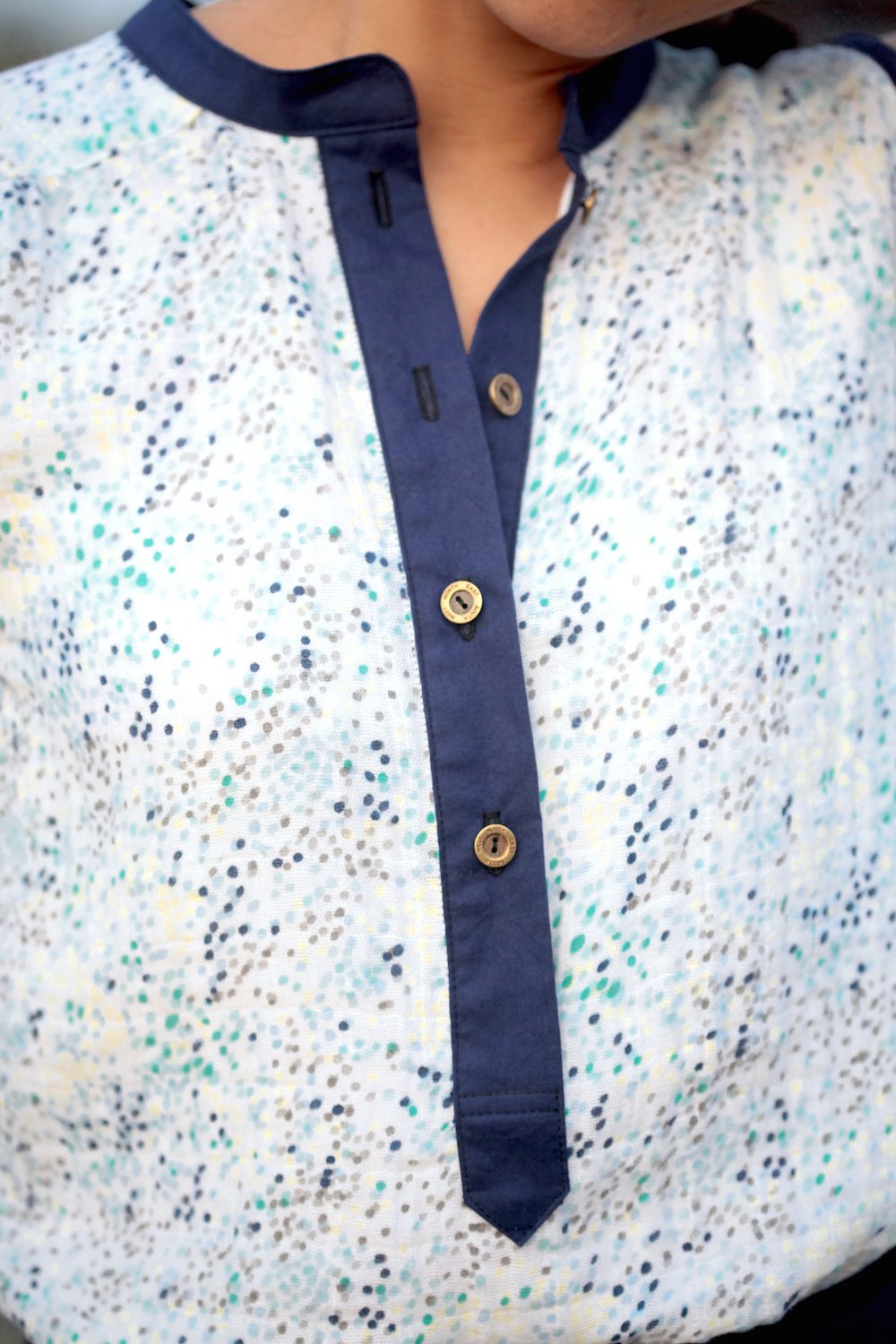 (Can you spot the dog in some of these photos? She so wanted to get in the photos, and I managed to get her just far enough to do the photo shoot!)
Thank you, Style Maker Fabrics, for providing the fabrics and for having me in this Spring Canvas Blog Tour.
Be sure to follow along the tour; the next stop is at Diary of a Sewing Fanatic. I can't wait to see what Carolyn will make.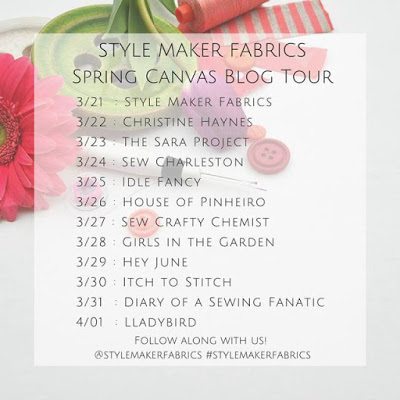 3/21 – 3/22 – 3/23 – 3/24 – 3/25 – 3/26 – 3/27 – 3/28 – 3/29 – 3/30 – 3/31 – 4/1