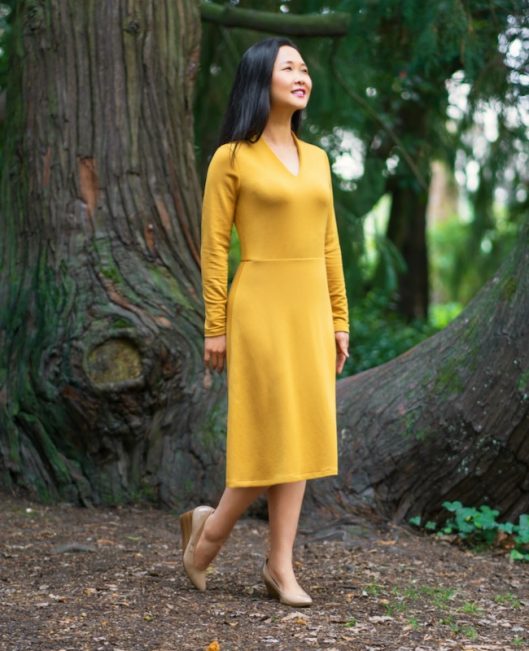 New Pattern: Sovana Dress
Are you dreaming of spring? Me too! When I think about spring, I think about pretty dresses. Itch to Stitch's latest pattern, the Sovana Dress, is going to be my spring dress of choice this year. You will find this understated, timeless dress indispensable and versatile too!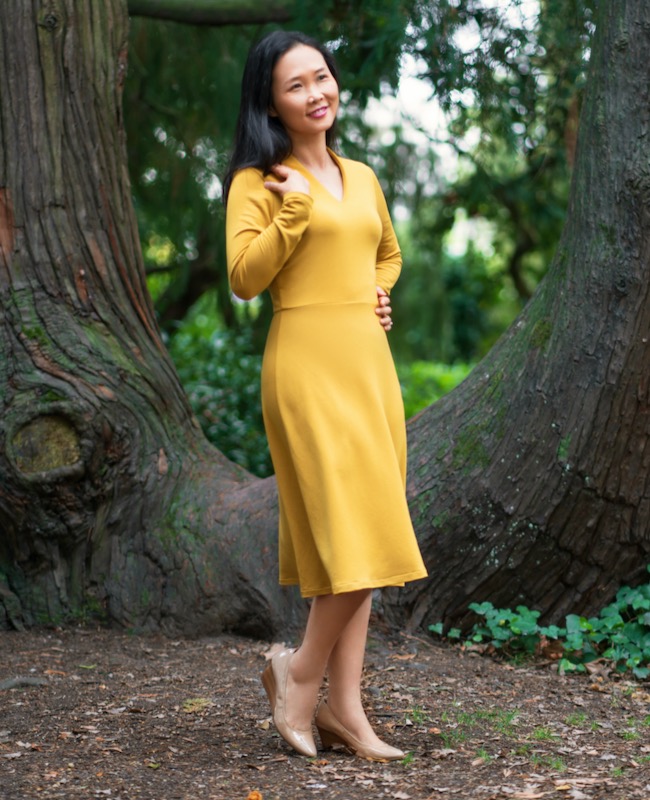 For one week (through March 20, 2022), the Sovana Dress pattern is 20% off. The volume discount still applies—get 15% off your entire cart if your purchase is $20 or more, or 20% off your entire cart if your purchase is $30 or more
For those of you who celebrate Easter, I think this is a perfect Easter dress. Accessorize with a statement necklace, a belt and/or a purse, you are good to go!
Sovana Dress Features:
Options for regular bust and full bust
Front waist darts on full-bust bodice
V-neck front-wrap-to-back neckline
Long sleeves
Midi A-line skirt
Optional inseam pockets
Designed for knit fabric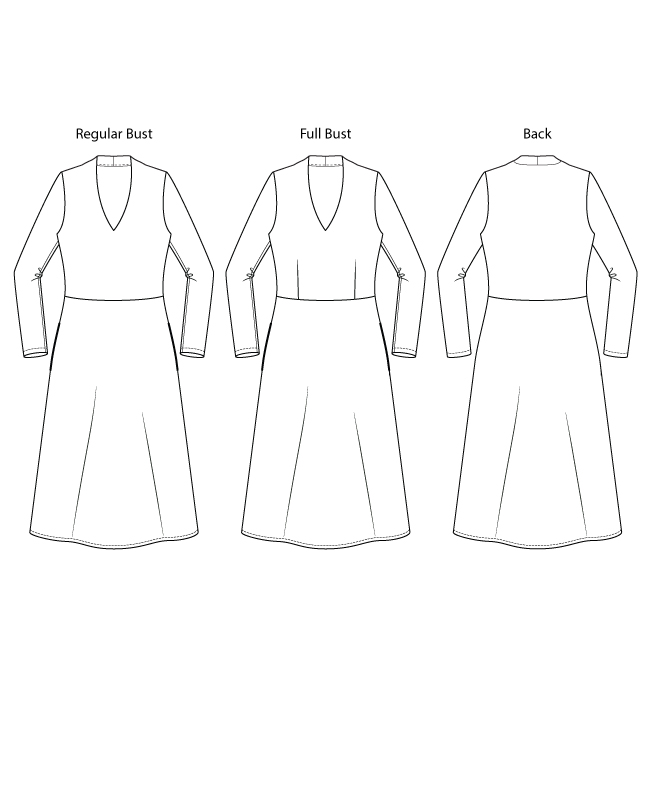 I don't normally wear midi skirts or dresses, but I found that this length (just cover the knees) flattering on me. It added a level of sophistication and elegance. Don't you think? Of course, skirt lengths are easily changeable (use the lengthen/shorten lines provided, or crop it at the hem), so you can make it shorter if you'd like.
Because a midi length is my objective, I opted to make the skirt not so flare. This A-line flare is just about enough for a jersey. It's not too heavy.
My favorite part of the Sovana Dress is the front-wrap-to-back neckline. I just love details like this.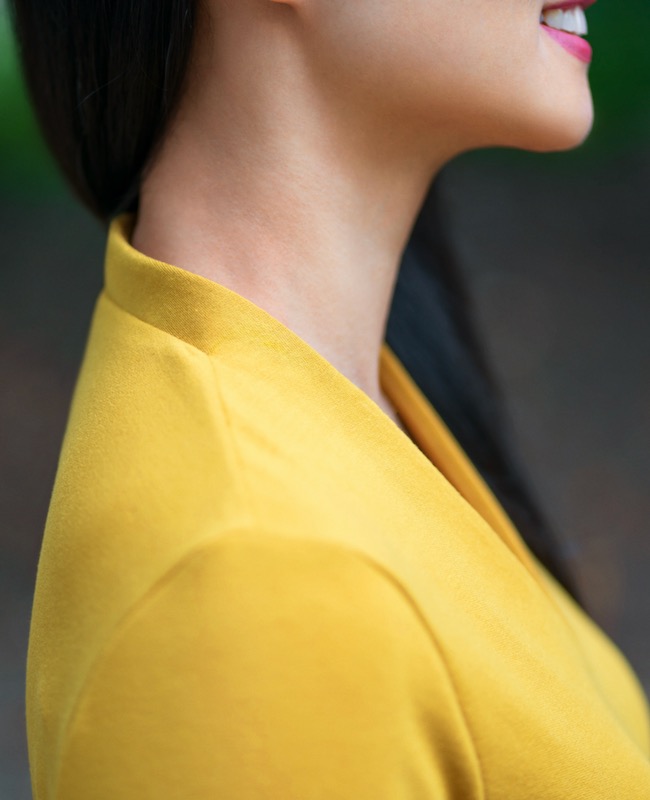 I used a similar neckline on the Brasov and Carlsbad (in my Sew Beautiful book).
The pattern only comes in long sleeves, but really, you can just chop the sleeve off wherever you wish. Short sleeves? No problem! 3/4 sleeve, no problem! Elbow-length? No problem. I think you got the point.
You can see that my testers made the Sovana out of different fabrics. Some made it with a solid, and some made it with prints of different scales. I think my favorite is a medium-scale or small-scale floral. How about you? For me, I usually like to use a solid, so you can see the design better. Even when I am somewhat limited, I really appreciate that my testers show me their creativity in pairing fabric with the design.
Let's take a look at their beautiful Sovana dresses!