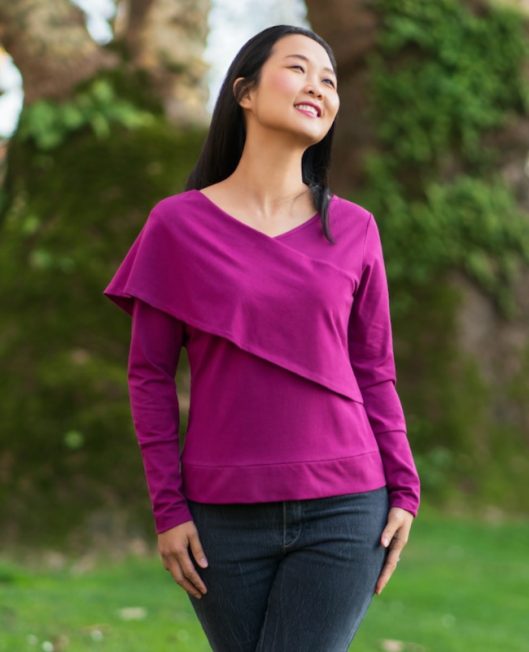 Do you want a garment that is unique and can be dressed up or down? Look no further than Itch to Stitch's latest release, the Carmo Top! The Carmo has a graceful wide V-neckline that acts as a perfect frame to portray your face.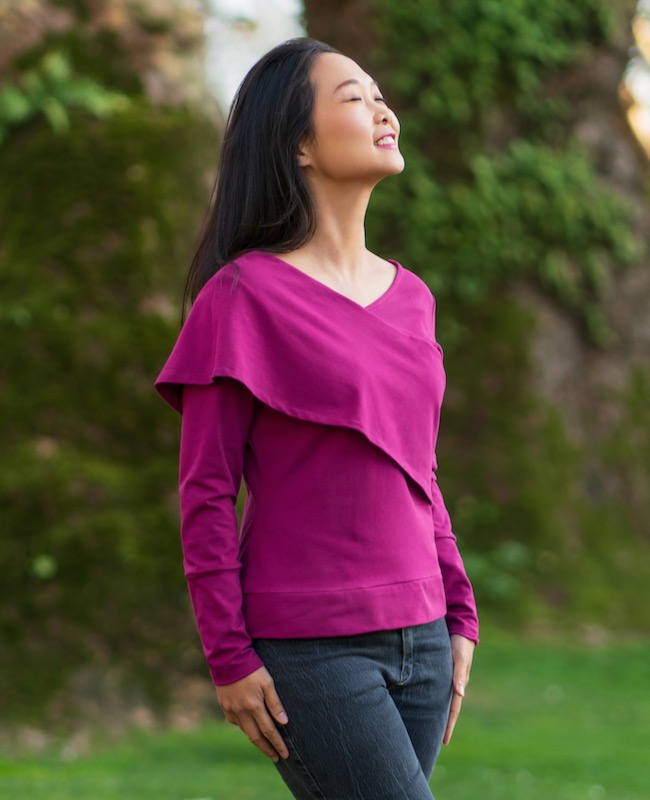 For one week (through February 28, 2022), the Carmo Top pattern is 20% off. The volume discount still applies—get 15% off your entire cart if your purchase is $20 or more, or 20% off your entire cart if your purchase is $30 or more!
Carmo Top Features:
Diagonal scarf that wraps over one shoulder and the opposite side
Wide front and back V-necklines
Long sleeves finished with long cuffs
High-hip length bodice finished with a bottom band
Designed for knit fabric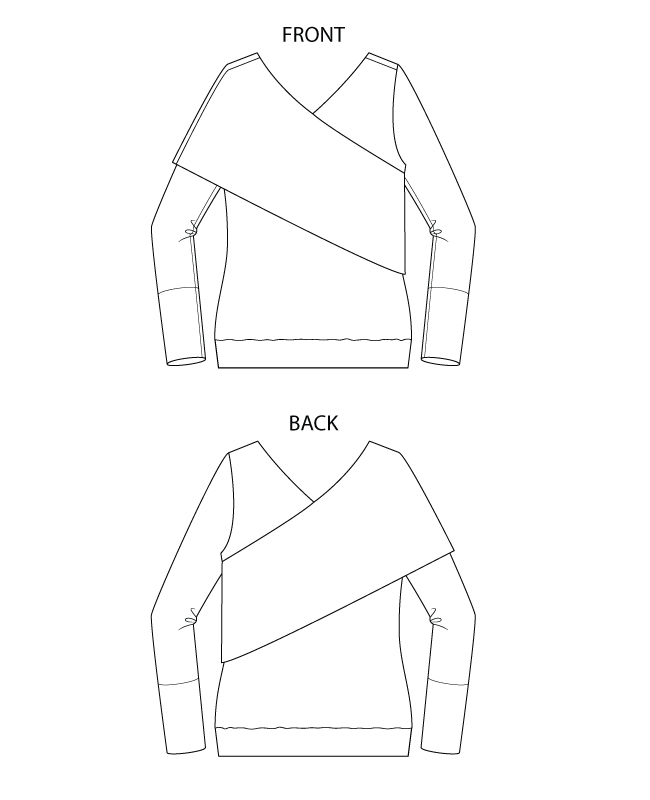 I think the Carmo is a great canvas to showcase your beautiful print fabric. You can also use a different fabric for the scarf. I use a soft cotton Lycra jersey, and I also like it in double-brushed poly because it has a lovely balance of drape and structure.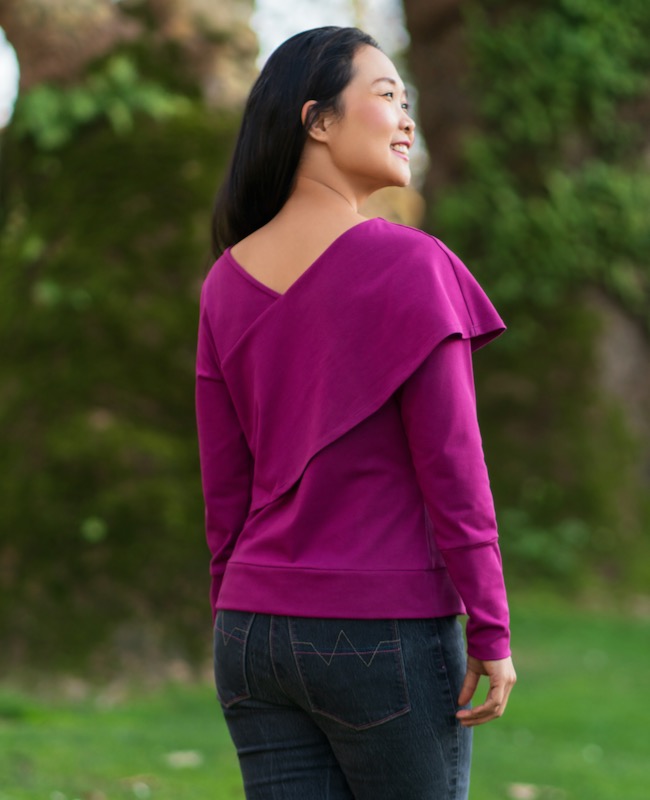 Let's take a look at the beautiful Carmo Tops that my wonderful testers made!
Many thanks to my lovely testers!
Denise
Diana
Glenda
Jordan
Kayla
Linda
Be sure to grab your copy of the Carmo while it's on the release sale!