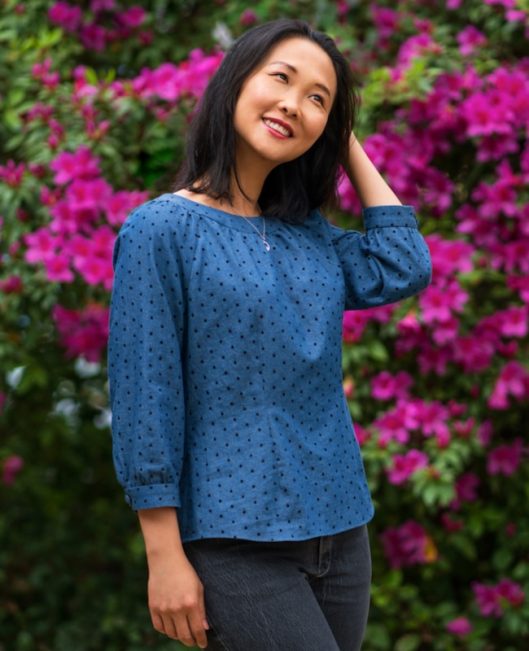 If you are looking for a great spring top, then you will be delighted to hear that Itch to Stitch just released a top pattern perfect for the upcoming season! The Galicia is a woven top with raglan sleeves. Sizes run from 00 to 40, and it also comes with cup sizes!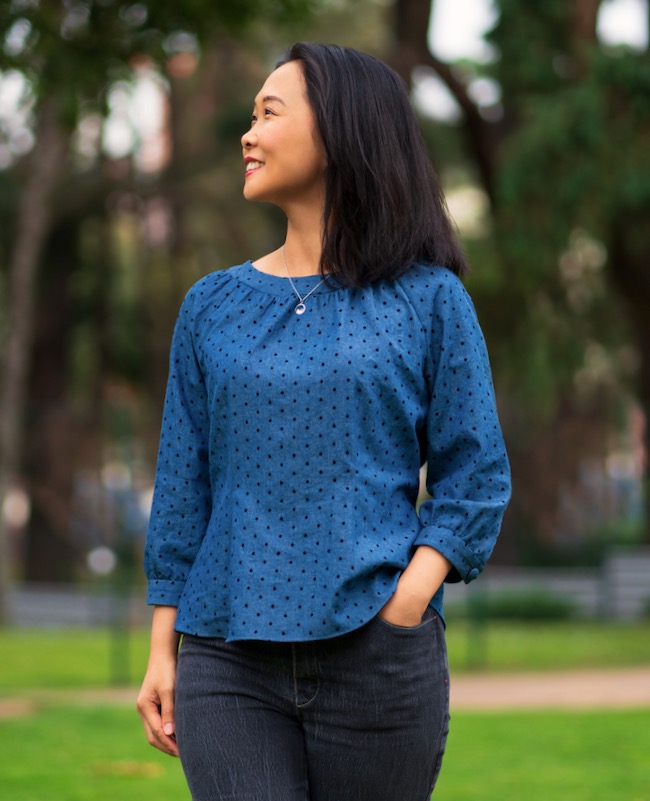 For one week (through March 30, 2022), the Galicia Top pattern is 20% off. The volume discount still applies—get 15% off your entire cart if your purchase is $20 or more, or 20% off your entire cart if your purchase is $30 or more.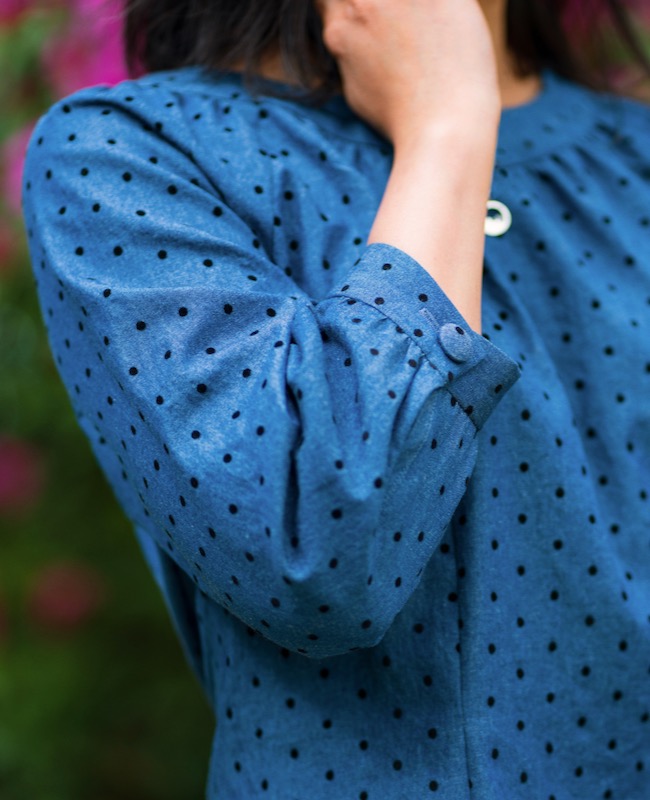 The line of center back buttons is my favorite feature of the Galicia. It's really cute. Don't let it scare you though; even though the buttons and buttonholes are completely functional, you don't actually need to unbutton that many (or at all) to get in and out of the top. Almost half of my testers said they can get in and out of the top without unbuttoning; another 30% of them said they only need to unbutton the top one. So it's not necessary to have another person to help you with dressing.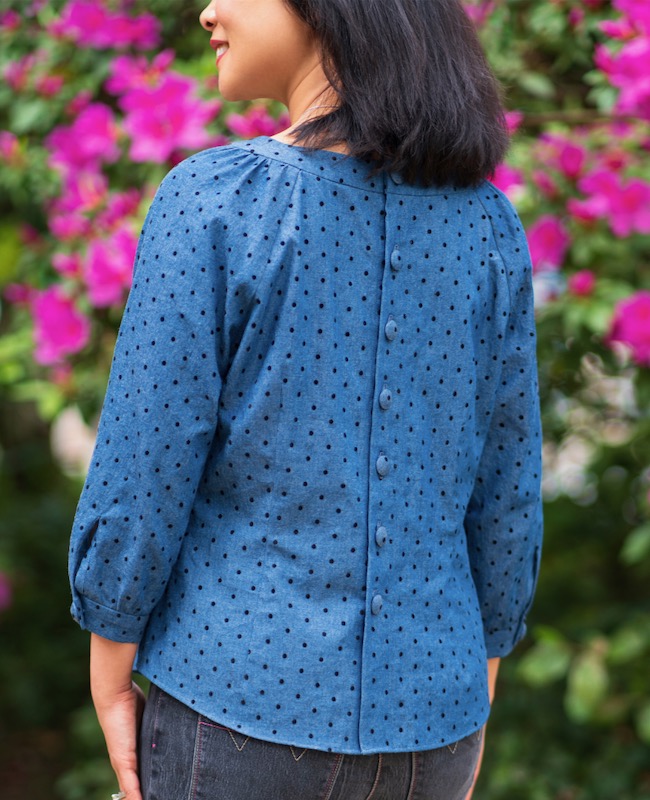 Galicia Top Features:
Options for cup sizes
Raglan sleeves with gathers at the top and bottom
Sleeve cuffs with continuous lap placket
Option for long or 3/4 sleeves
Round front and back neckline with neckband
Front gathers for interest and shaping
Optional waist darts for waist shaping
Back-buttoned closure
Shirttail hem
Designed for woven fabric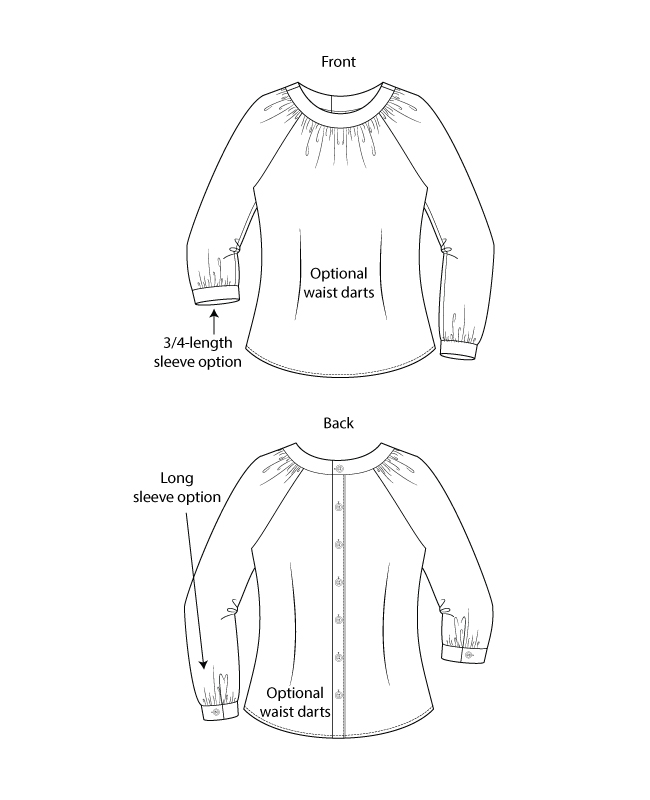 The Galicia has optional fish-eye darts in the front and back waists. My opinion is that if you choose to make the Galicia out of a lightweight and flowy fabric, you can skip the darts. And if you want to make it out of structured fabric, it's better to have the darts. But of course, the choice is yours! The beauty is that you decide after you completely construct the top; it's not too late to make a decision then.
The Galicia comes in long and 3/4 sleeves. I made the 3/4 sleeve here because I think it's nice for spring. But for the cooler weather places, the long sleeve is perfect.
Let's take a look at the beautiful Galicia my lovely testers made!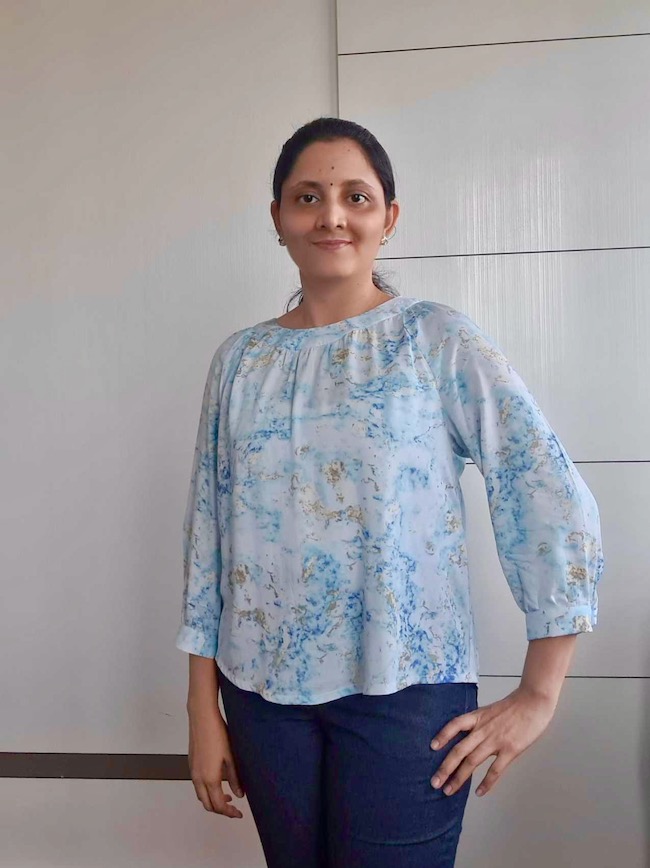 Thank you, my lovely testers!
Be sure to pick up your copy of the Galicia pattern while it's 20% off!