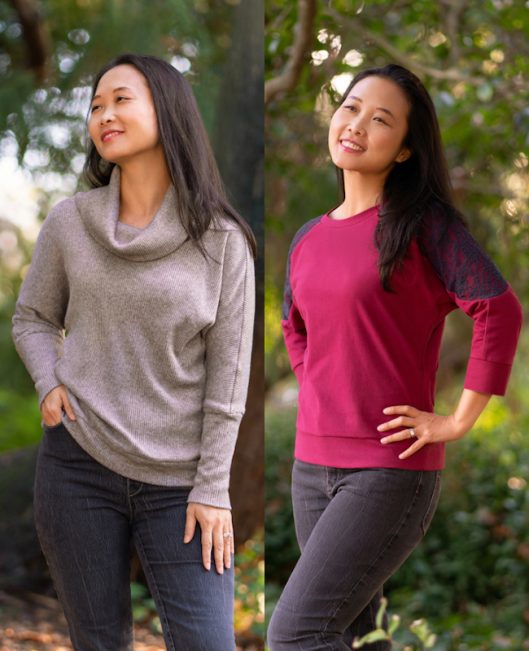 Sometimes simplicity is the winning ticket. That's how I feel about the new Itch to Stitch pattern, the Sibiu Top. The Sibiu is a batwing top that is quick to make and easy to wear. Many of my testers volunteered to make multiple; I guess it's also very addictive!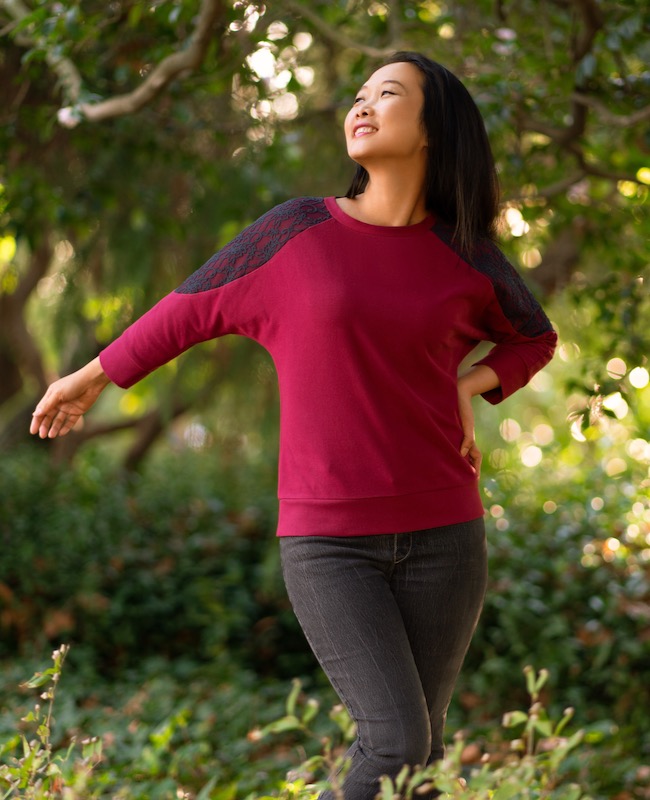 For one week (through February 9, 2022), the Sibiu Top pattern is 20% off. The volume discount still applies—get 15% off your entire cart if your purchase is $20 or more, or 20% off your entire cart if your purchase is $30 or more!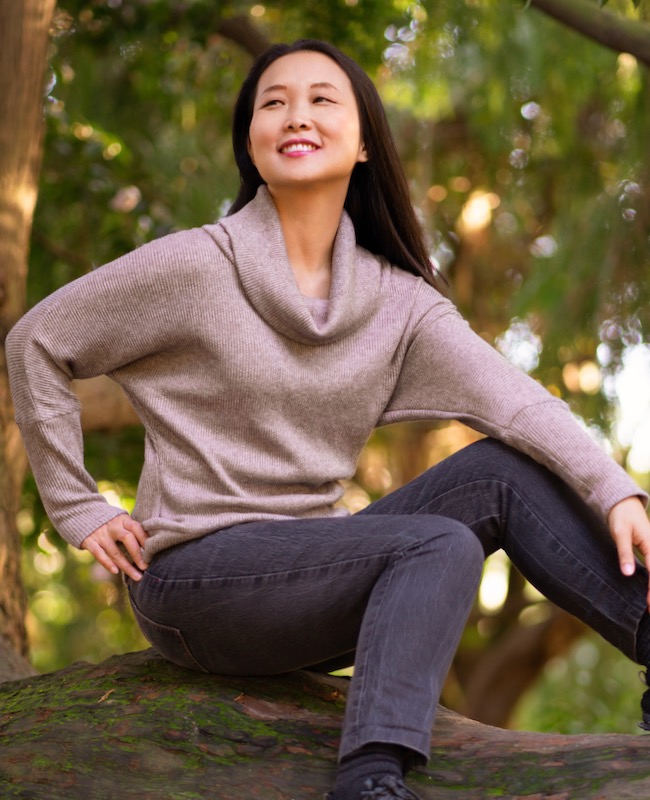 Sibiu Top Features
Relaxed batwing sleeves with shoulder inset option
Bottom band resting on high hips
Option for cowl or neckband
Option for long or three-quarter length sleeves (long or short cuffs)
Designed for knit fabric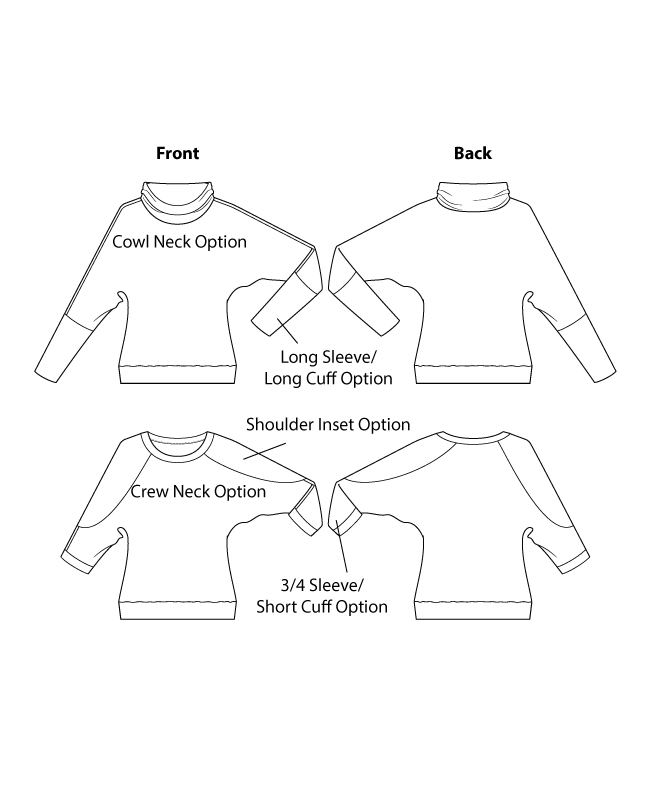 With different necklines, shoulder inset option and sleeve lengths, you can end up with multiple tops with drastically different looks. Actually, if you look at my red one and my gray one, would you have guessed that they come from the same pattern?
Let's take a look at all the beautiful Sibius that my lovely testers made (yes, there are MANY of them!)
Thank you, my lovely testers, for the beautiful work!
Andrea
Anika
Denise
Jan
Jennifer
Jordan
Karen
Leanne
Nicole
Pam
Be sure to get your copy of the Sibiu Top pattern while it's on sale!