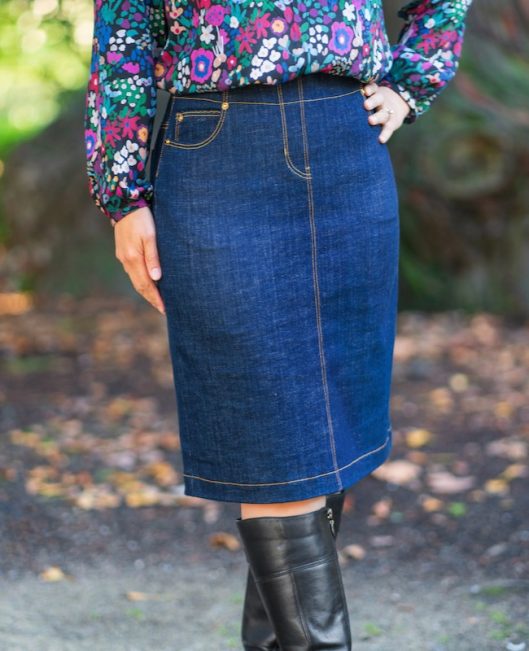 New Pattern: Quebec Skirt
Let's be honest. I usually don't think about sewing myself any skirts. Skirts are less glamorous than, let's say, dresses, or even blouses. But skirts can be such a workhorse of your wardrobe and they can be super chic. Especially a denim-style skirt! It's a not trendy item that you throw to the back of your closet or to the give-way pile at the end of the season. You will wear it again and again, and with a plethora of tops.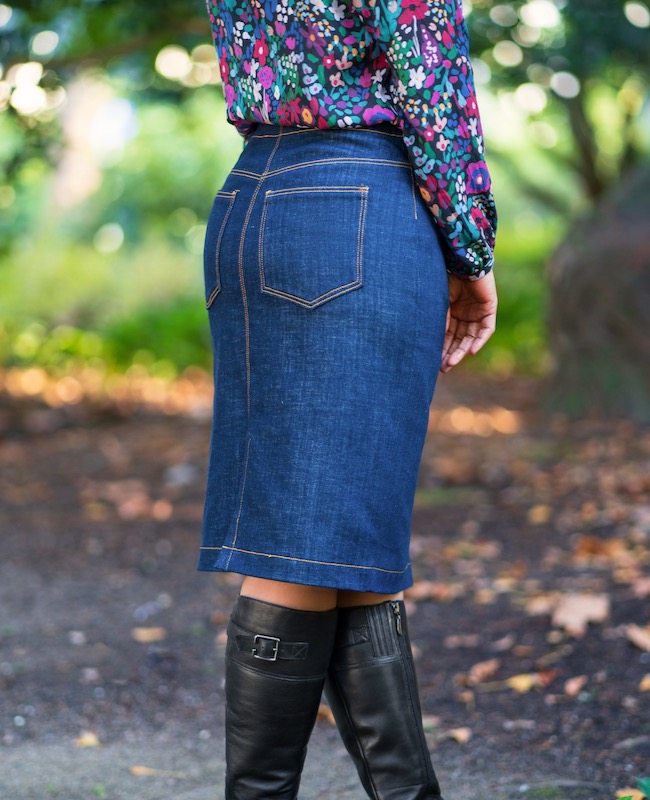 With the preface, let me introduce you to Itch to Stitch's latest pattern, the Quebec Skirt! It is a denim-style skirt. AND! It is a pull-on skirt! Of course, I want comfort and style mixed in one!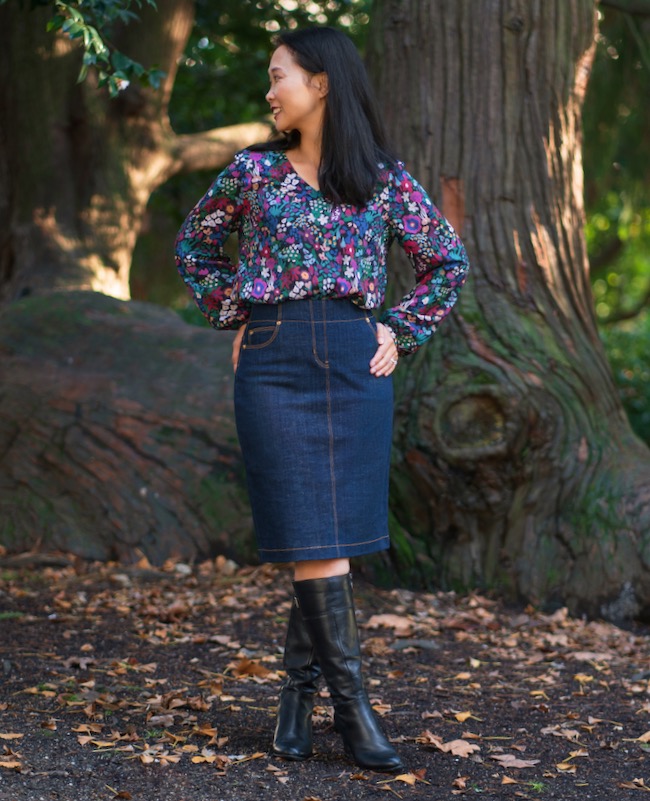 For one week (through January 25, 2022), the Quebec Skirt pattern is 20% off. The volume discount still applies—get 15% off your entire cart if your purchase is $20 or more, or 20% off your entire cart if your purchase is $30 or more!
Quebec Skirt Features:
Five real pockets: one coin, two front, and two back pockets
Back split for easy walking
Discrete elastic waist
Faux flat-felled seams throughout
Designed for bottom-weight stretch woven fabric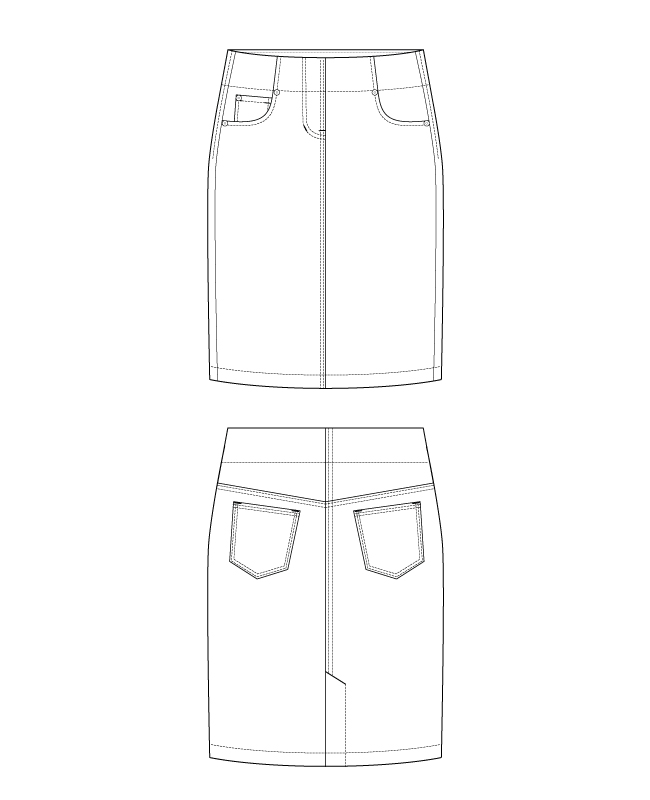 The Quebec is designed for stretch woven with 20-30% stretch (that is the same amount of stretch you need for the Mountain View Pull-on Jeans, so why not get the same fabric if find a fabric you like). It is important that you follow the stretch requirement.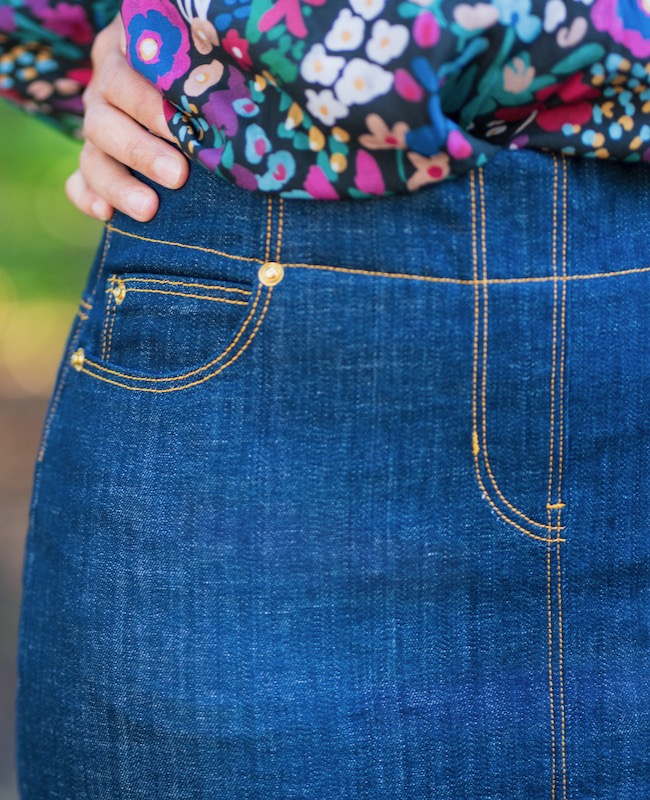 Because it's a pull-on style woven skirt with an elastic waist, you need to choose the size based on your hip circumference and not blend to another size for the waist. This is because the waist of the skirt will need to be able to get pulled past your hips. The waist will be cinched by the elastic to fit your waist.
Let's take a look at the beautiful Quebec Skirts that my lovely testers made!
My sincere thanks to my testers! It's always a fun experience to work with you all!
Denise
Diana
Glenda
Jos
Linda
Pam
Regina
Sarah
Be sure to get your copy of the Quebec Skirt pattern while it's on sale!