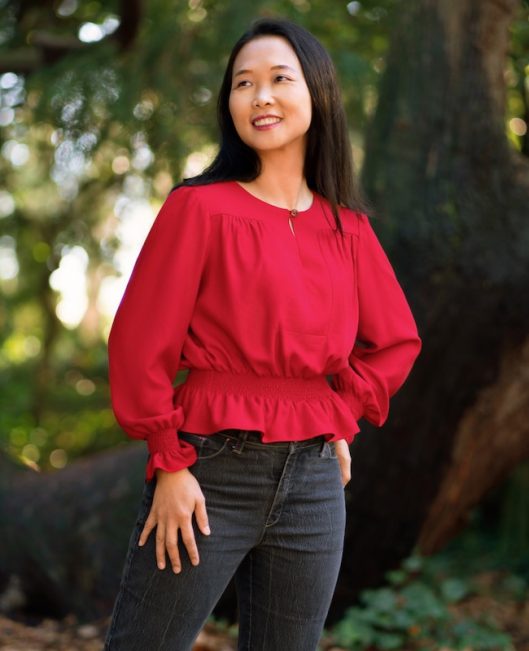 New Pattern: Azores Top & Dress
Happy new year! I don't usually make new year's resolutions. However, I sometimes do have ideas about what I would like more in the new year. I sincerely hope that the new year brings more health, stability, peace, and prosperity to the world. On a personal level, I wish that I have a more positive mindset and appreciate what I have. And I would like to share laughter with old and new friends.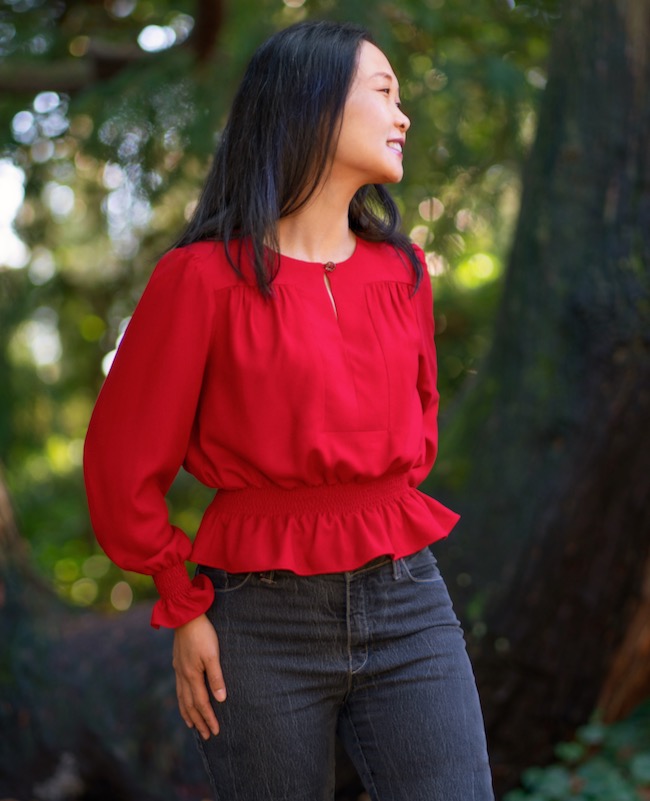 I have been making lots of loungewear in the last two years, and for the new year, I would like to make more clothes that people can dress up and go out in. Yes, I know that people face challenges and tragedies, but that makes it even more important to find joy in our everyday life.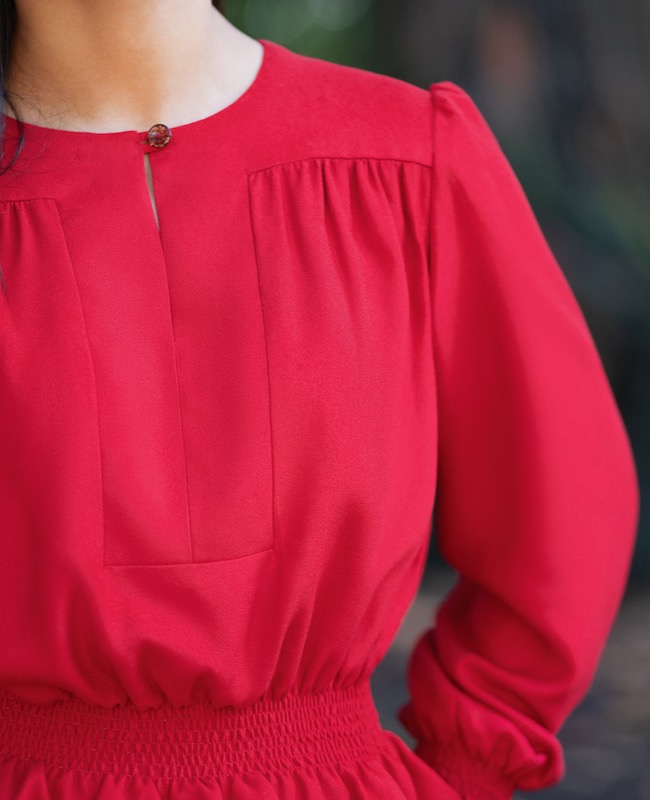 The first new pattern of Itch to Stitch in 2022 is the Azores Top & Dress. I make it red and loud to welcome a brighter and happier time.
For one week (through January 10, 2022), the Azores Top & Dress pattern is 20% off. The volume discount still applies—get 15% off your entire cart if your purchase is $20 or more, or 20% off your entire cart if your purchase is $30 or more!
Azores Top & Dress Features:
Options for cup sizes
Option for top and dress
Slit at center front neckline with loop and button closure
Front and back yokes
Chest and upper back gathers
Long gathered sleeves with shirred wrists
Cinched shirred waist
Designed for soft, flowy woven fabric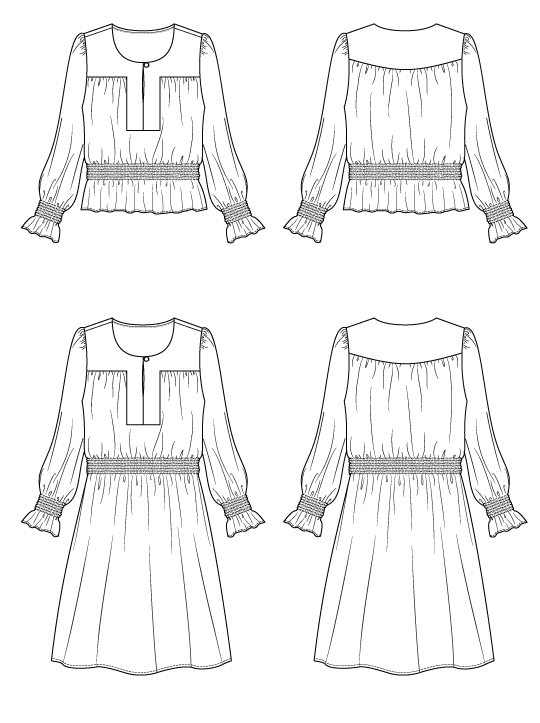 The Azores comes in sizes 00 to 40.
I design the top to have a short peplum because I think the proportion is flattering. But since you are now the designer of your own wardrobe, you can easily make the peplum longer for your liking! In fact, you can cut it in any length between the top length and the dress length.
If you missed my earlier tutorial on how to make shirring using elastic thread, here it is again! It's really easier than you think. Don't let it stop you from making this beautiful garment!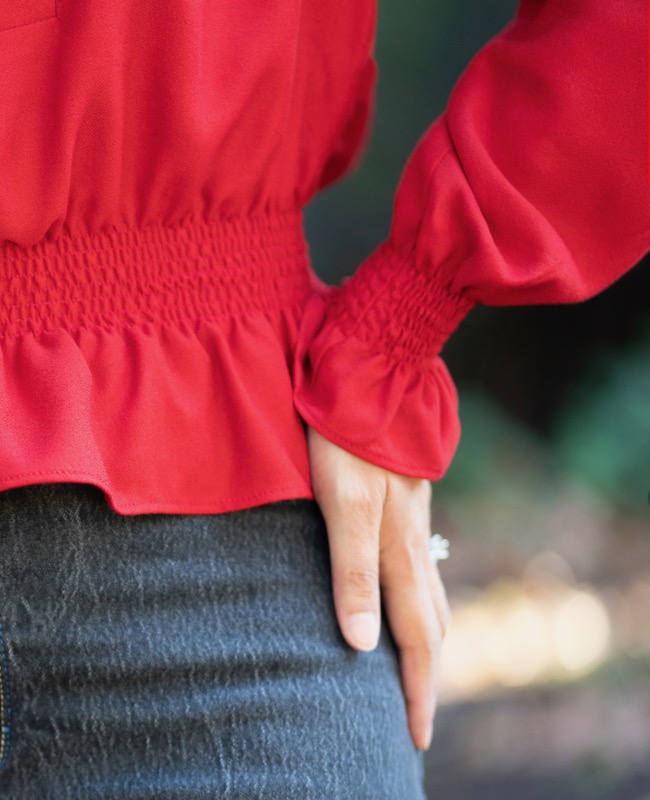 Let's take a look at the beautiful Azores tops and dresses my talented testers made!
Thank you so much, my lovely testers! I really enjoyed working with you all!
Be sure to grab your copy of the Azores Top & Dress now! The 20% off sale will end on January 10, 2021!