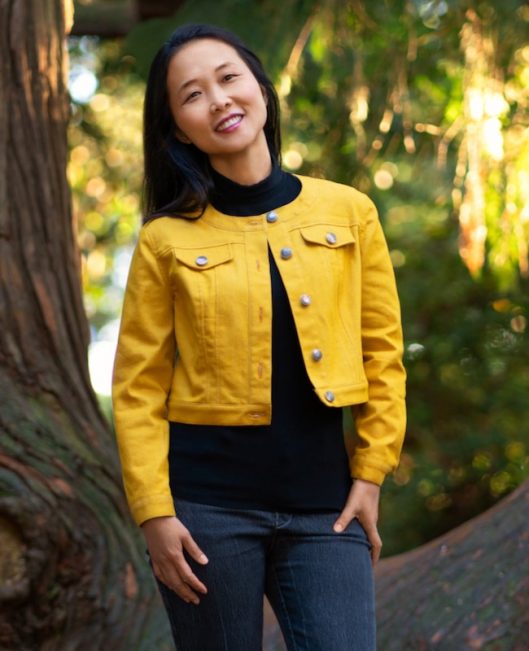 Itch to Stitch is adding this new pattern, the Poas Jacket, to its lineup!
I think this little cropped jacket looks great on everyone. You can take a look at the testers' photos below. I love that the shortness of the jacket brings the focus up and makes my waistline visually higher. Given that I have shorter legs, I really appreciate that the Poas makes my legs look proportionally longer!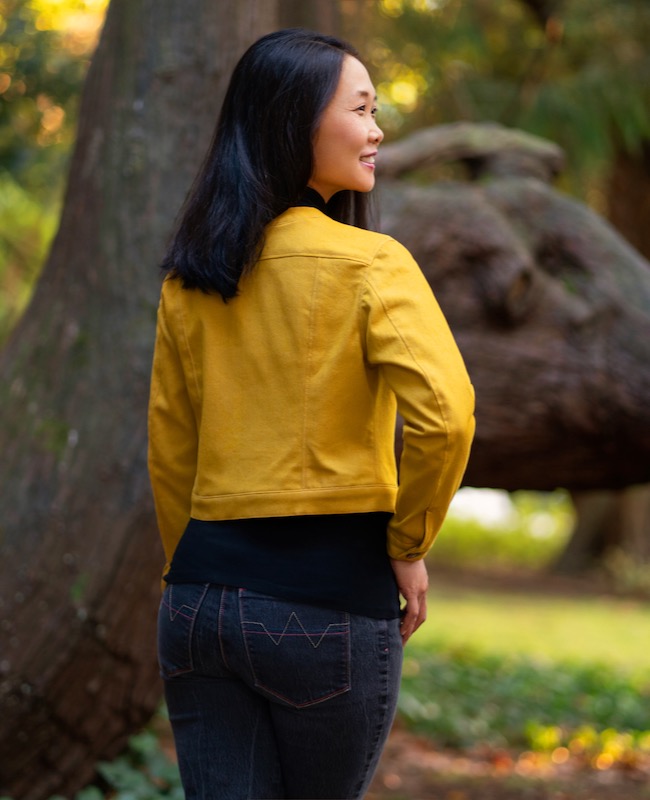 For one week (through December 7, 2021), the Poas Jacket pattern is 20% off. The volume discount still applies—get 15% off your entire cart if your purchase is $20 or more, or 20% off your entire cart if your purchase is $30 or more!
Poas Jacket Features:
Options for cup sizes
Front and back yokes
Double front princess seams
Single back princess seams
Faux chest pockets with flaps
Long, sculpted two-piece sleeves for a great fit
Functional sleeve vents with buttoned cuffs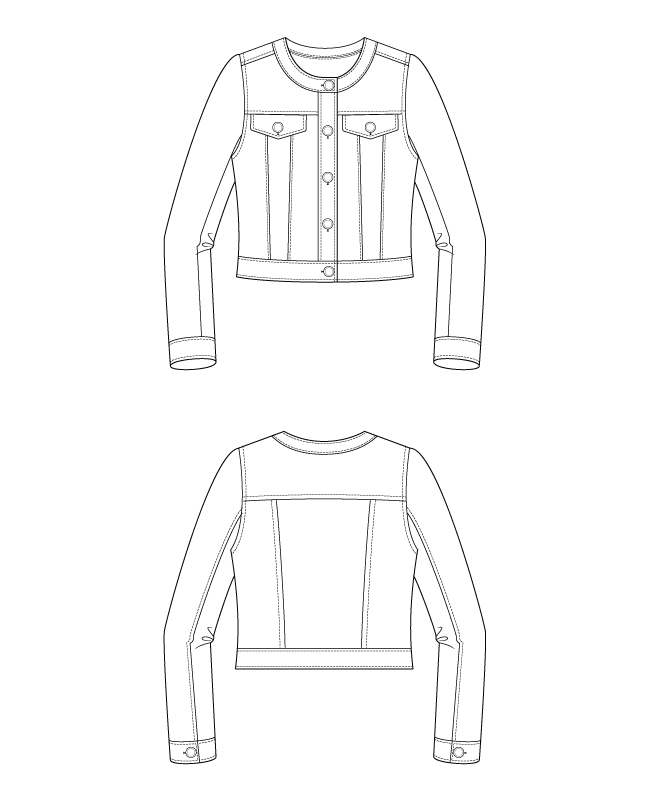 The Poas Jacket comes in sizes 00 to 40 with cup sizes. You will be able to produce a beautiful, well-fitted jacket with no fuss!
The Poas Jackets uses faux flat-felled seams throughout, so you can have the look of traditional flat-felled seams with less effort. Of course, if you prefer real flat-felled seams, by all means, do it! The instructions come with a link to a real flat-felled seam tutorial.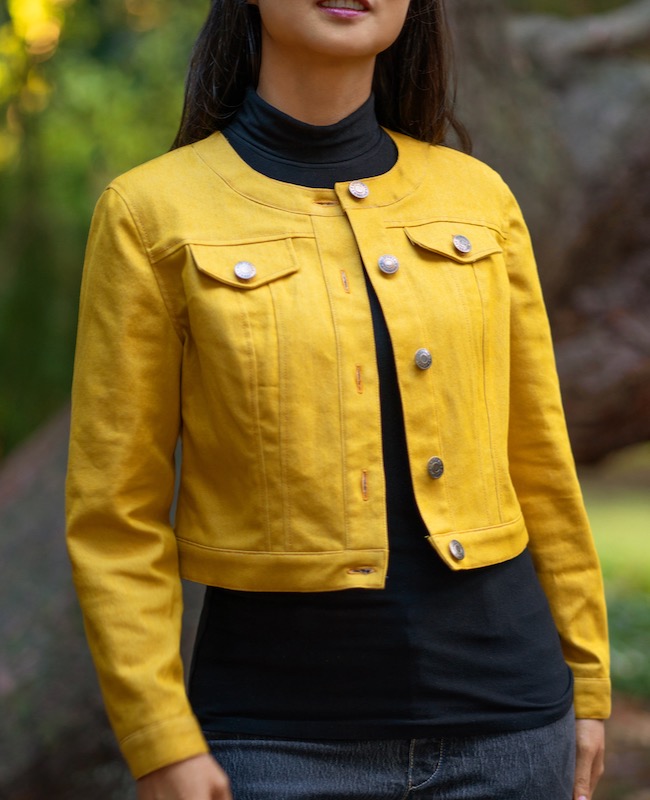 I think the jacket looks great over a dress or over a long top and jeans. You can make it with denim fabric, corduroy, lightweight canvas, or other bottom-weight woven fabric.
I also liked the look of rolled-up sleeves; some of my testers rolled up their sleeves a la JCrew. You can do that because the sleeve vent is real and functional!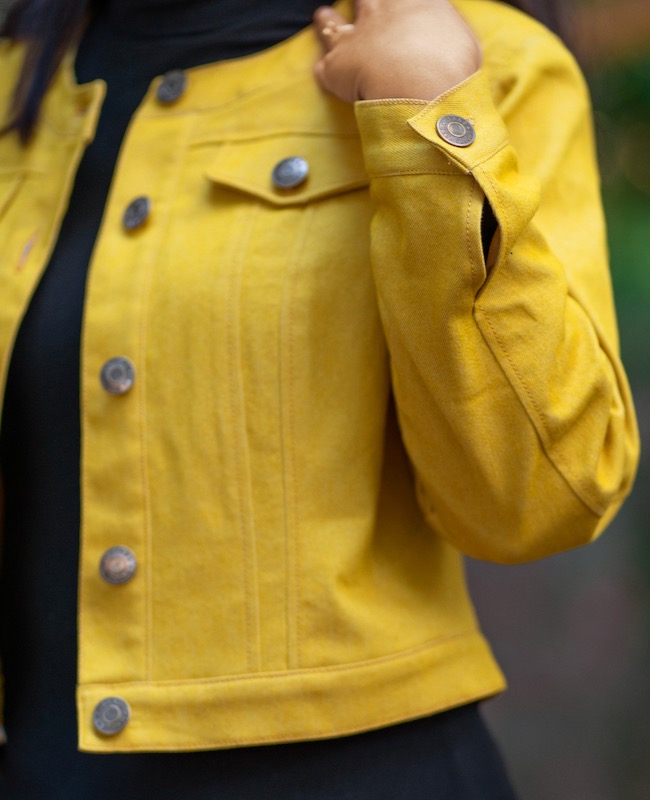 Take a look at all the beautiful Poas Jackets my testers made and get inspired!
Many thanks to my amazing testers!
Denise
Diana
Diane
Glenda
Jan
Jolien
Lorraine
Pam
Renata
Tannoa
Be sure to grab your copy of the Poas Jacket now! The 20% off sale will end on December 7, 2021!