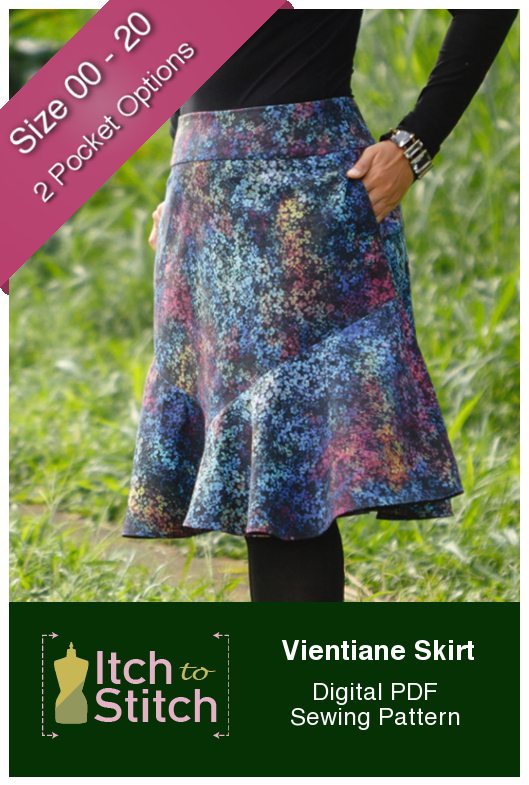 New Pattern Release: Vientiane Skirt
The Vientiane Skirt PDF sewing pattern is available today! I am so excited about the possibilities that the Vientiane brings. Depending on the fabric used, it can be your biking buddy (tested and proven cycling attire by one tester), or it can part of your power office ensemble (work clothes doesn't have to be boring).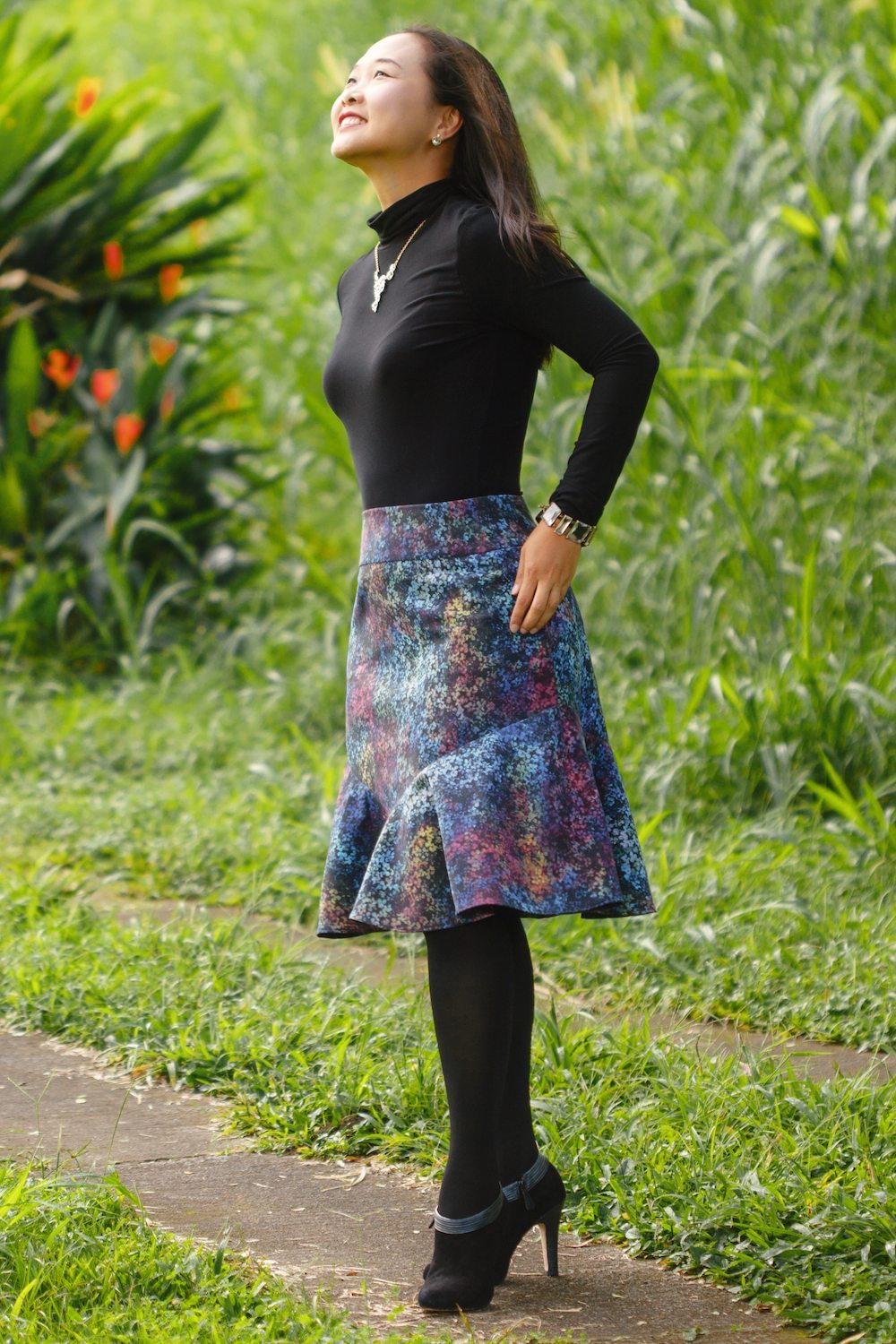 This week only, the Vientiane is 20% off. And use the code twirl to get an additional 15% off your cart when purchasing any 2 or more patterns in the shop. The discounts are only valid through Monday, November 21. Don't wait!
The pattern comes in two pocket options: in-seam pockets and pleated patch pockets. The main photo has the in-seam option, whereas you can see several beautiful versions of the pleated pocket below. You can also choose to line or not line the skirt!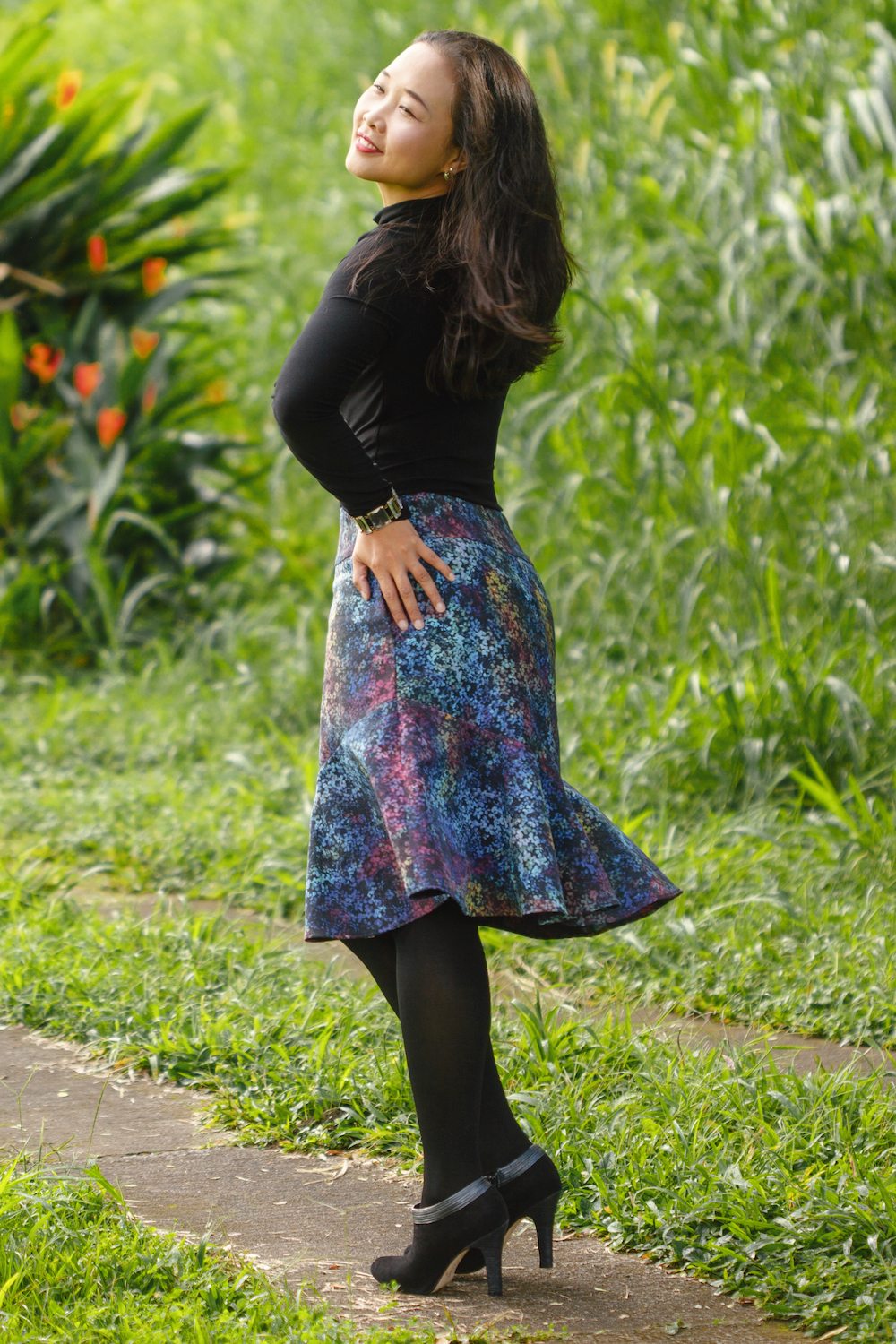 Speaking of the lining, the pattern comes in separate pieces for the lining, and you can actually create an A-line mini skirt just out of the lining pattern pieces. Or you could lengthen it for longer A-line skirt too (as with all Itch to Stitch patterns, lengthening/shortening instructions are included).
My favorite part of the skirt is the flounces, of course! Whenever I wear my skirt, I feel like twirling. It's not a big puffy skirt, but it's a modern grownup version of a twirl-able skirt. If you use a fabric with more structure, like mine, the flounces create gorgeous waves. And if you use a soft fabric, you will see beautiful drapes like a waterfall.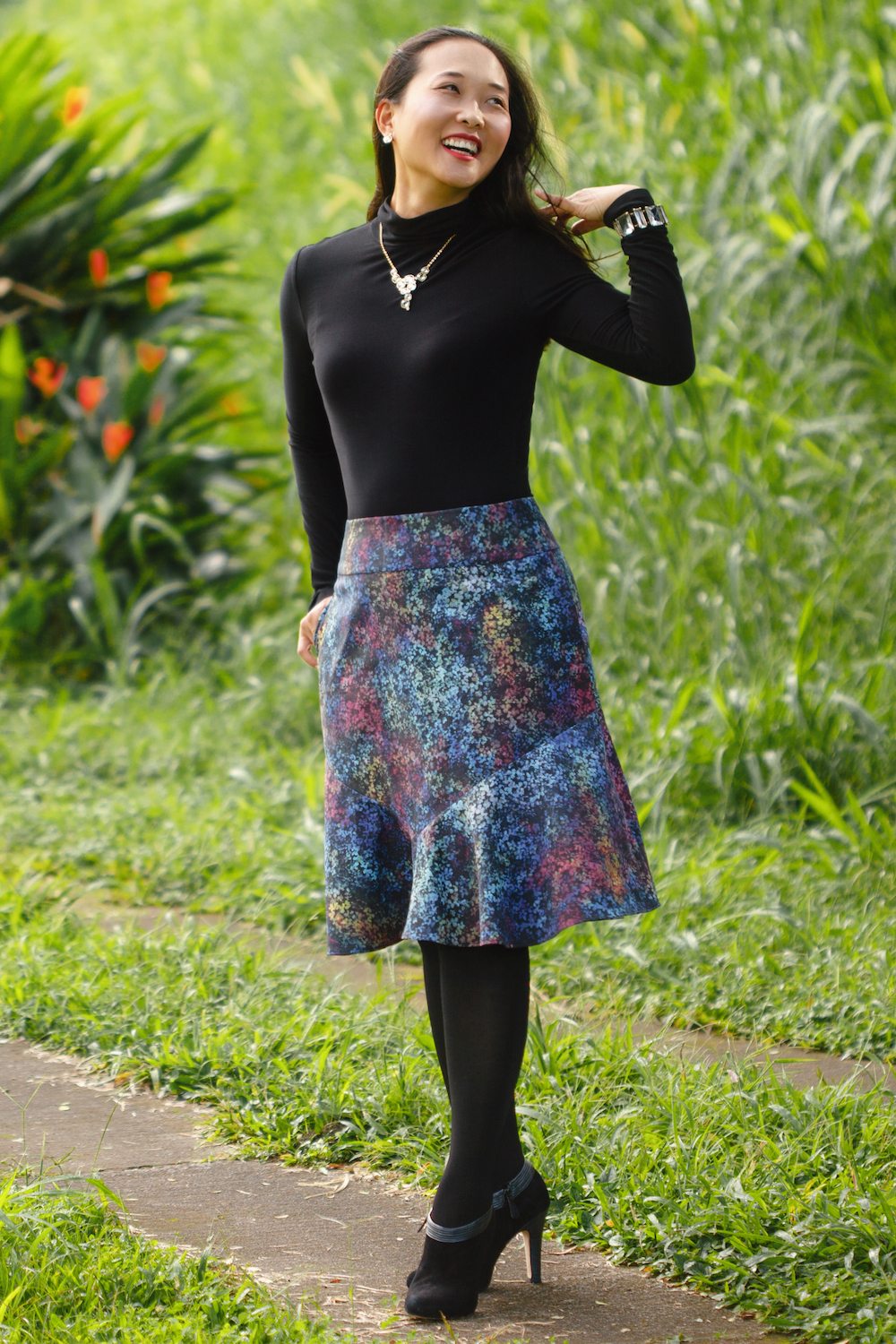 I also use my latest and newest instructions for installing the invisible zipper and lining. If you need more help, the same invisible zipper and lining instructions can be found on the blog with LOTS AND LOTS of photos. Why do I use a new method? Because it is an absolutely, positively better way! When you follow the instructions in any Itch to Stitch's pattern, you can be assured that you are using high-quality finishes.
Without further ado, here are some photos from my talented testers. You can see that they poured their creativity in fabric selection.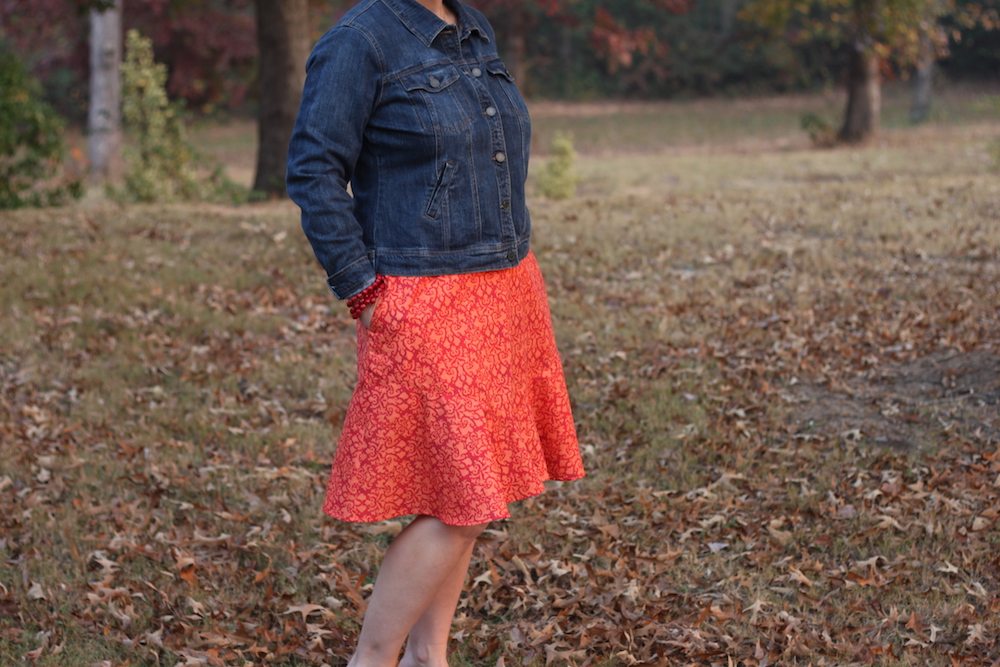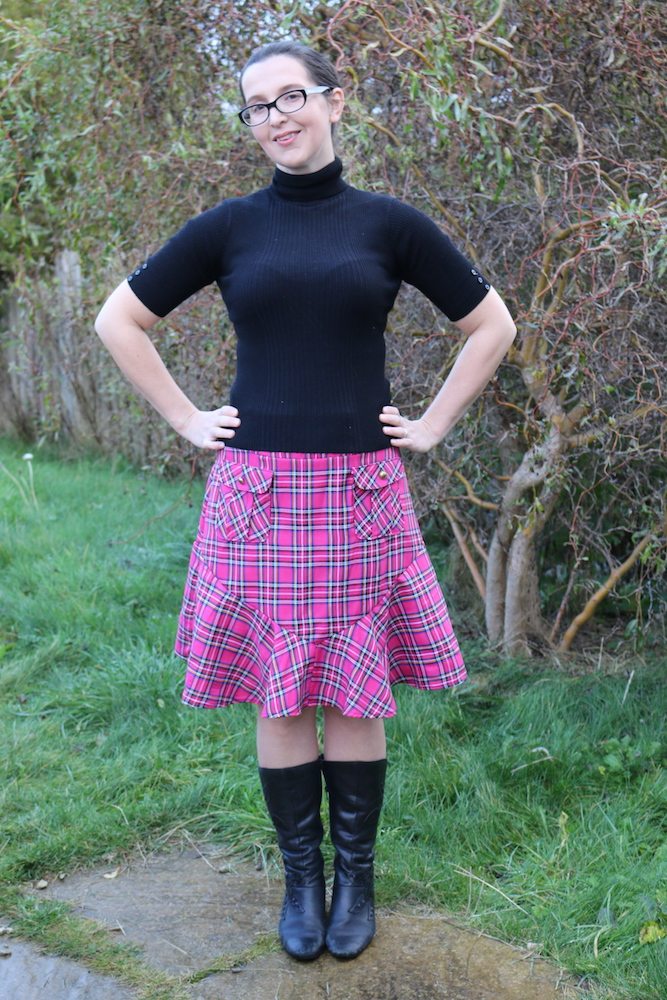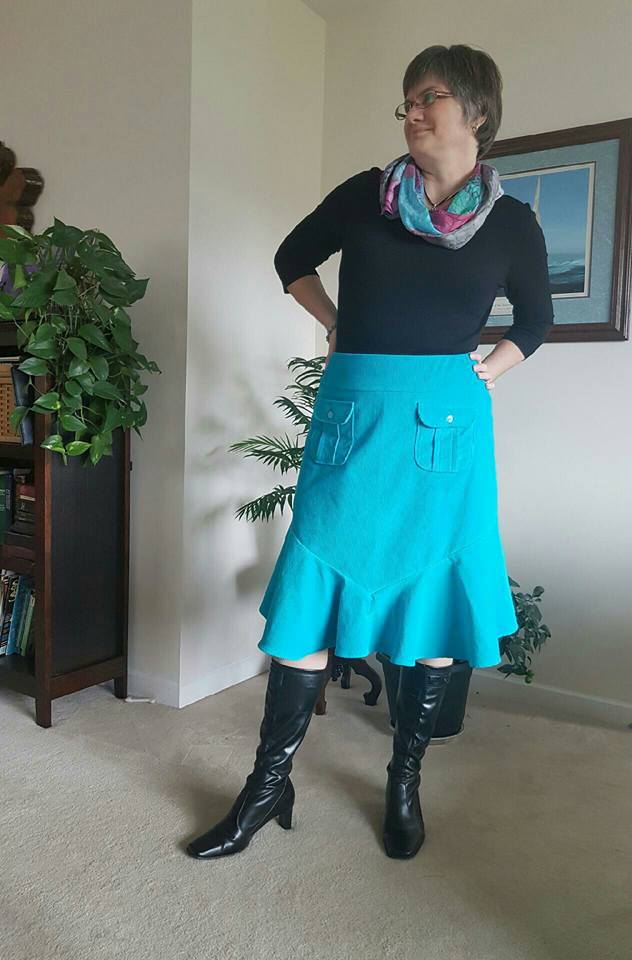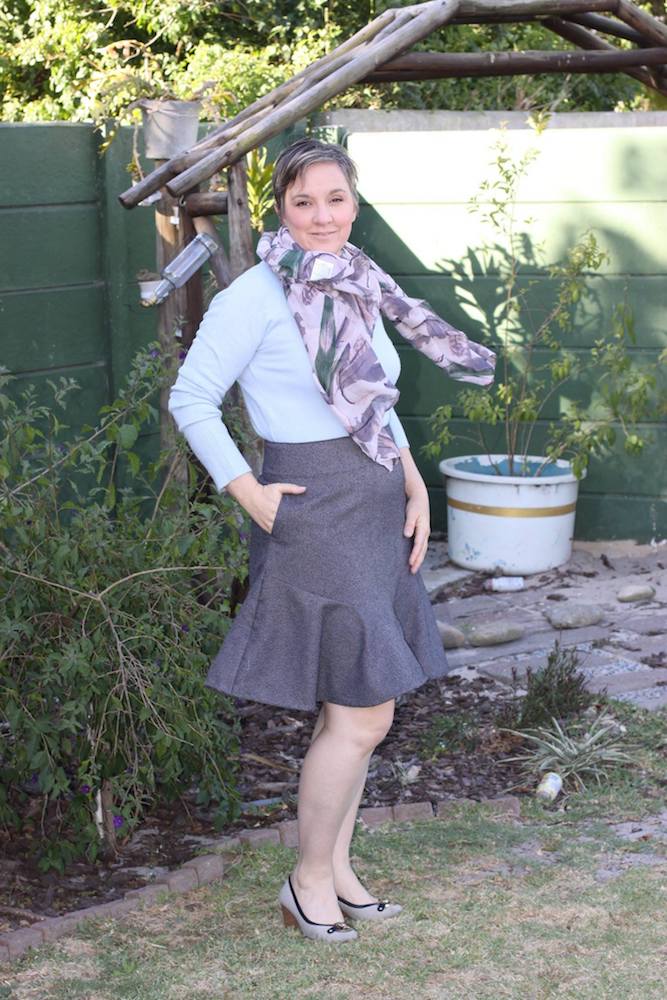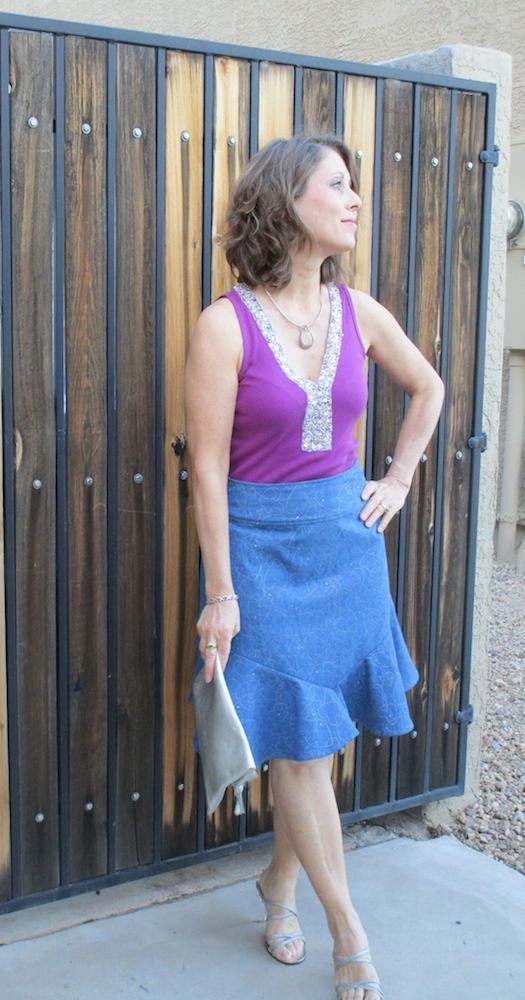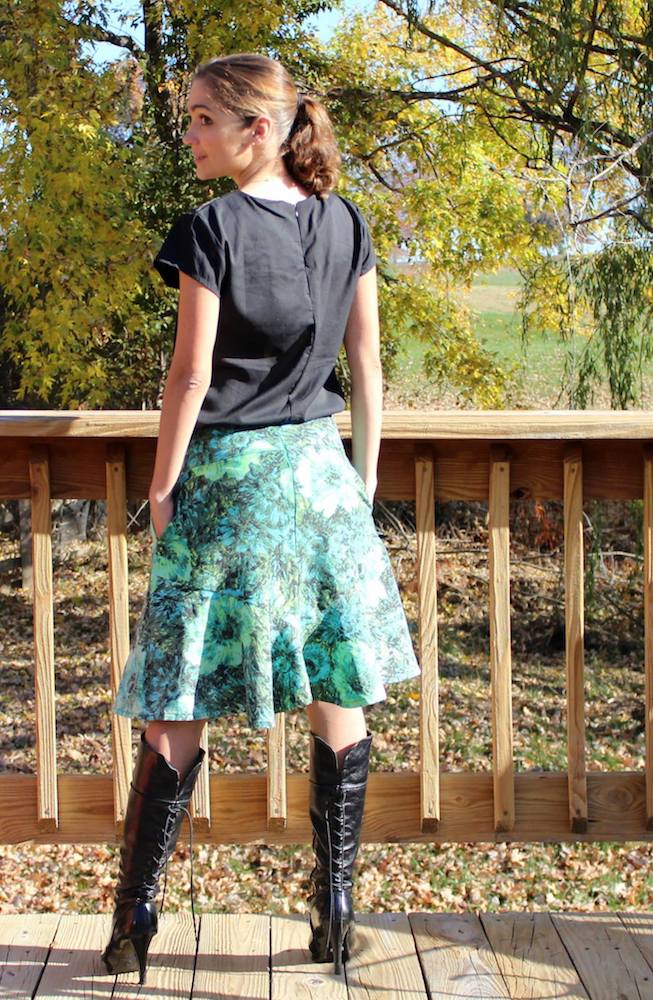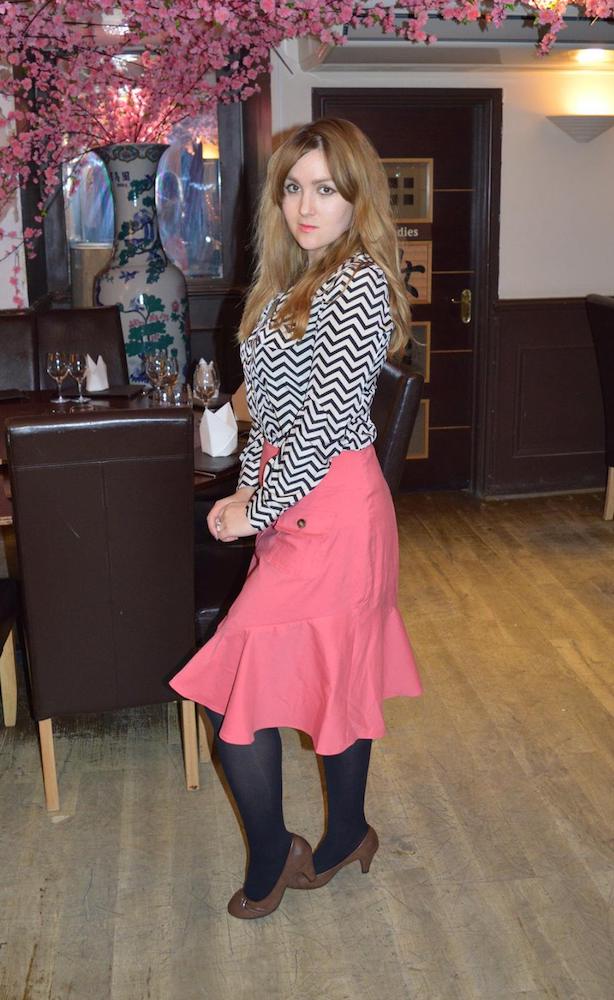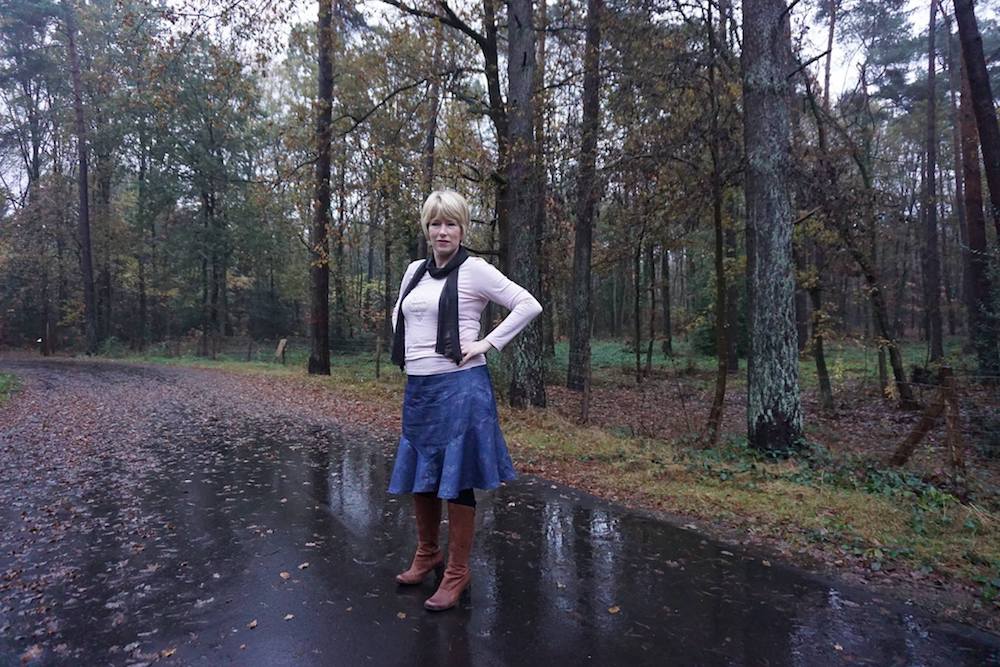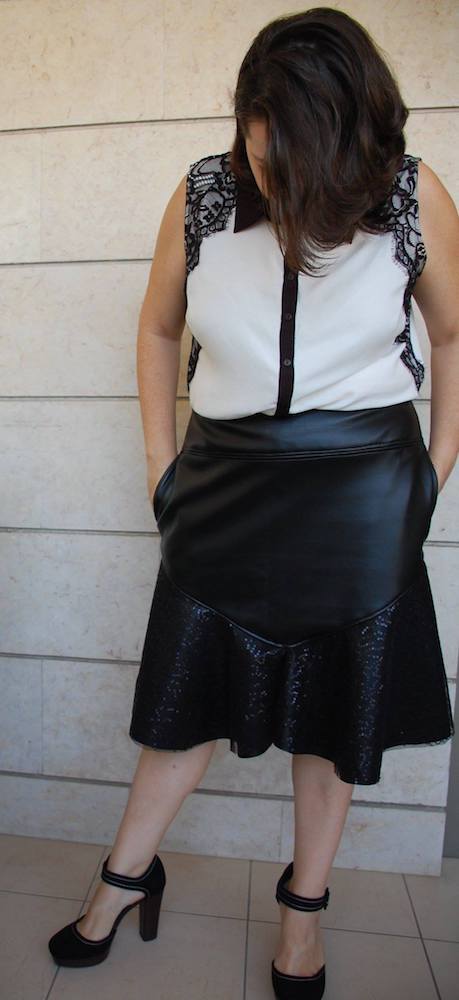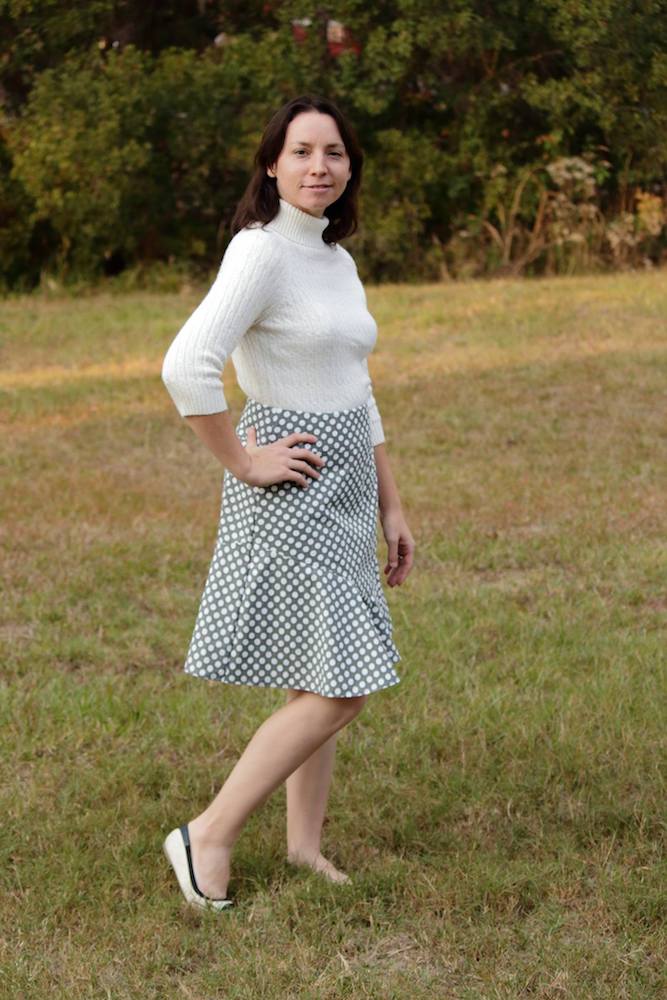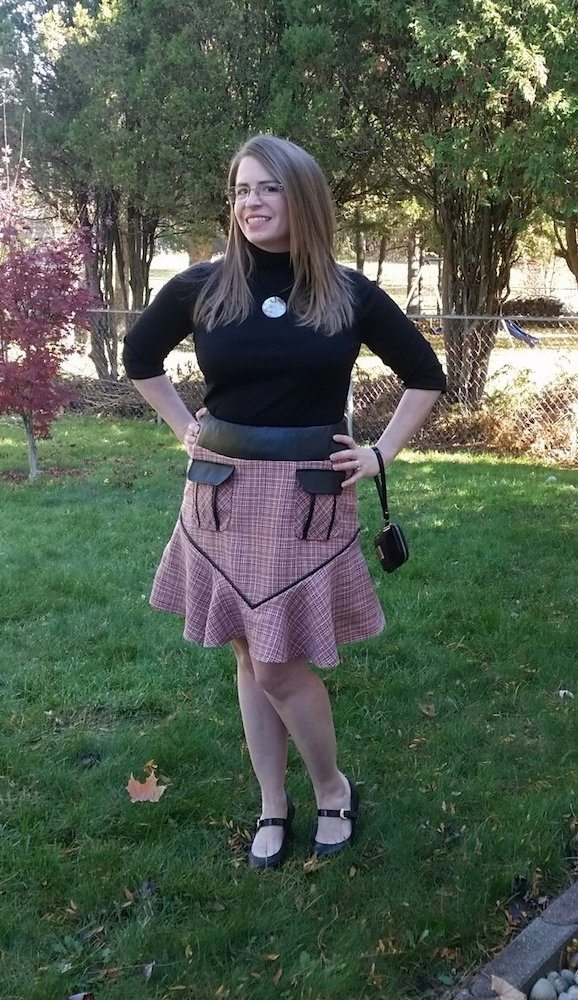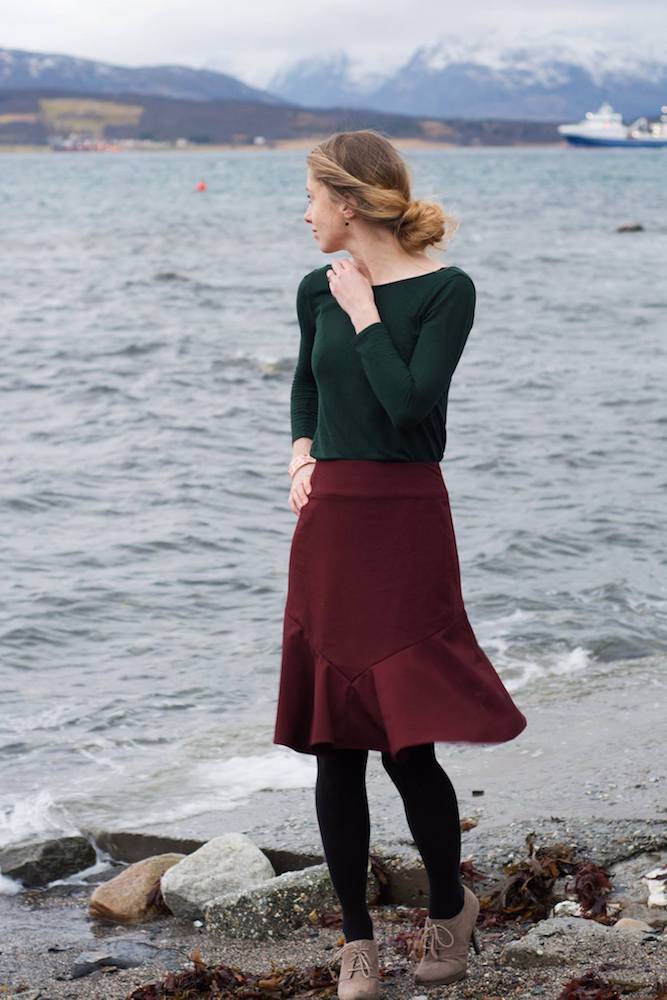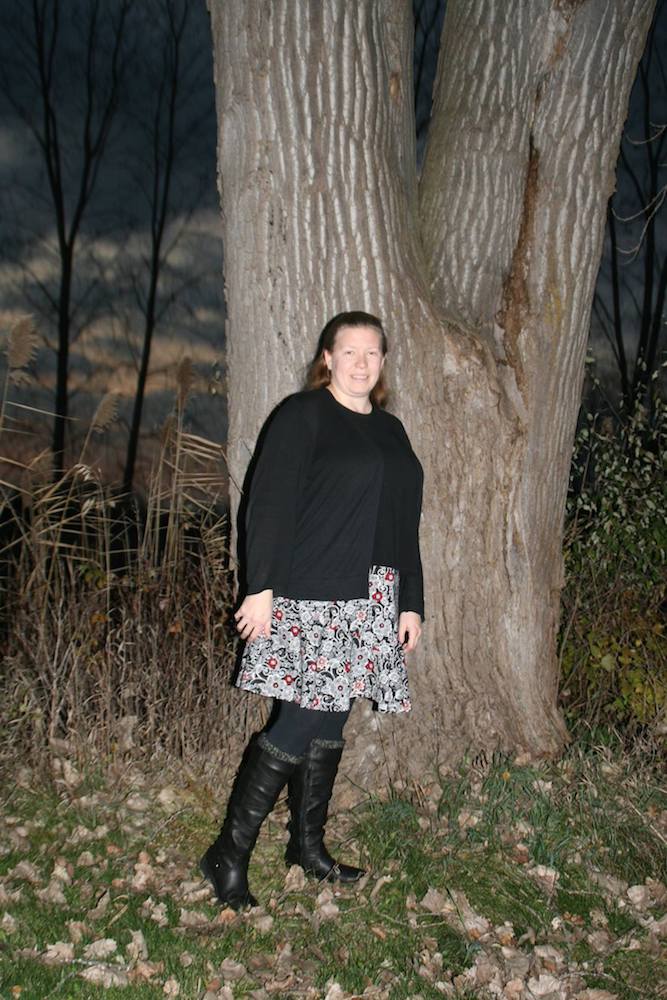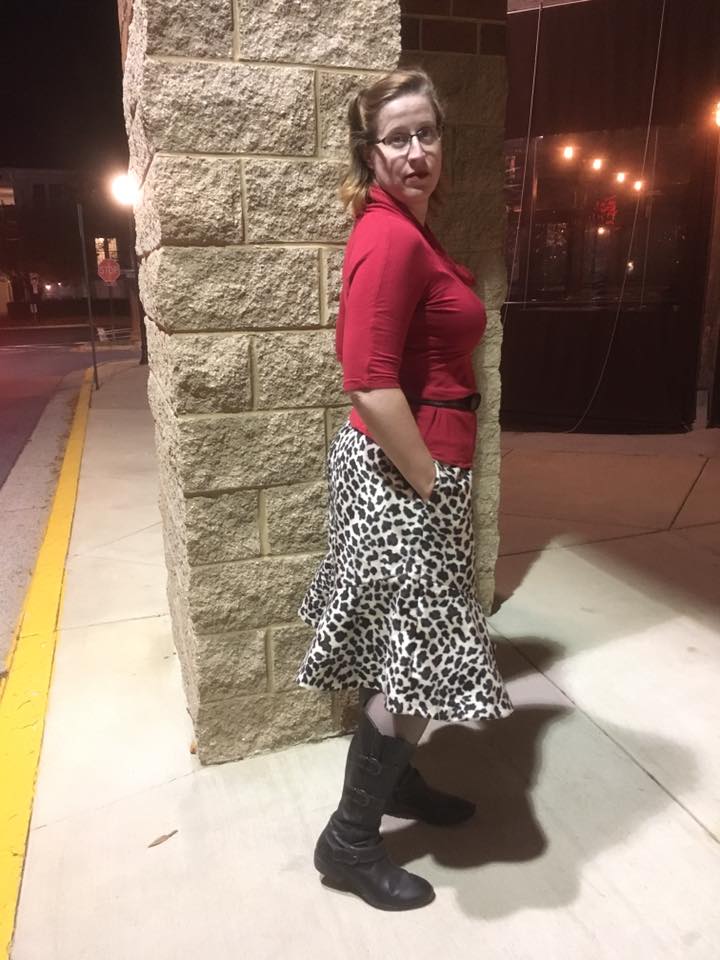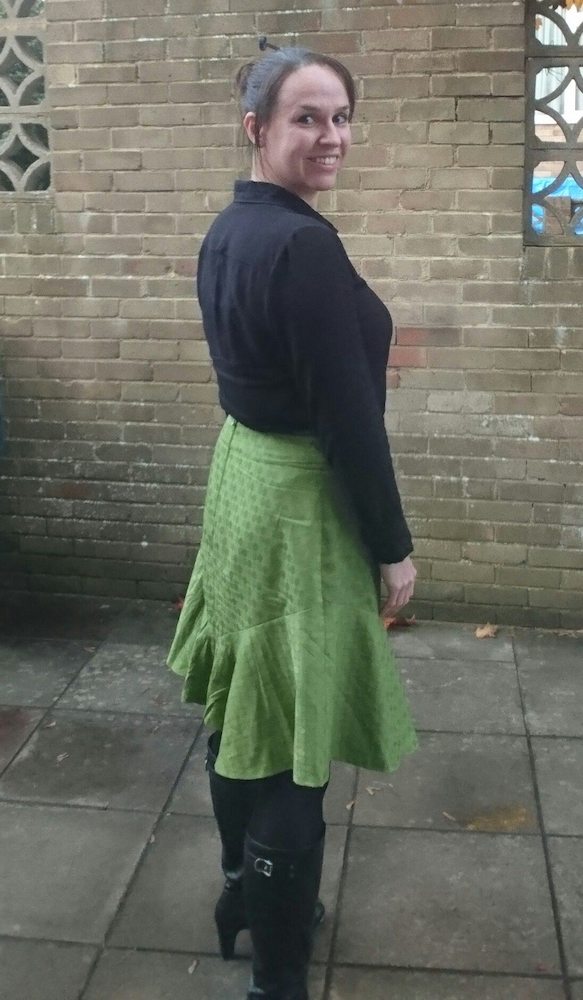 My sincere thanks to these ladies who contributed to the success of the Vientiane Skirt pattern:
Carmen S.
Rita L.
Taryn H.
Yulia S.
Grab your copy of the Vientiane Skirt pattern for 20% now. Don't forget to use the code twirl to get an additional 15% off your cart if you buy any 2 or more patterns! Happy sewing!