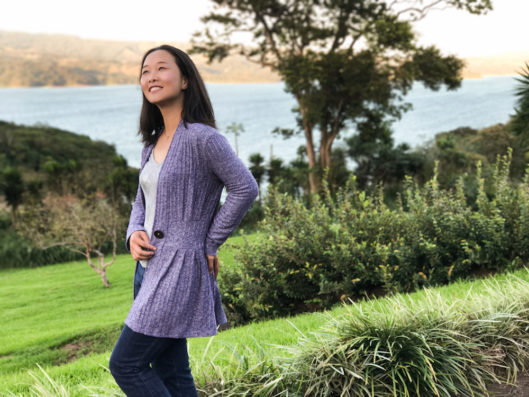 Testing Call: Paro Cardigan
TESTING CALL CLOSED
The testing call is now closed. Thank you so much for your support! The Paro Cardigan pattern is now available in the shop.
+++++++++++++
Happy new year! I hope you had a wonderful break and are ready to rock and roll in this sure-to-be-amazing year!
For me, I can't wait to jump into a new pattern. Actually this Paro Cardigan was ready for testing before the holiday, but who wanted to test during such busy time of the year? But now, let's get started! Would be you interested in testing this sewing pattern?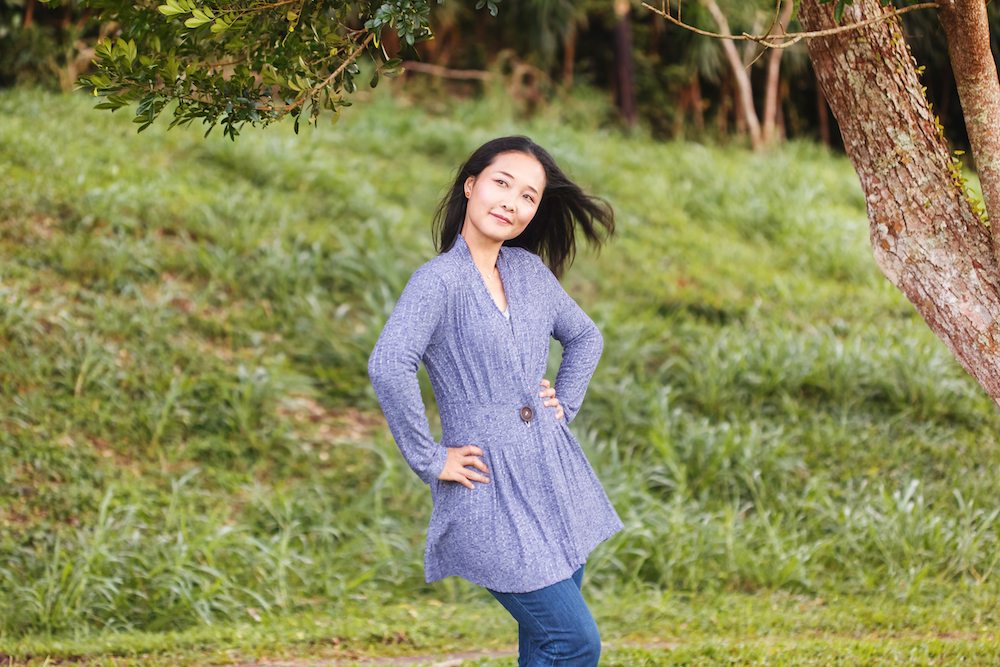 I made three Paro Cardigans for myself, and I have been wearing them everywhere. In fact, I am wearing one as I am typing here. I love that it is feminine and gives me a care-free feeling. Plus, it also covers my behind (sometimes I just like more coverage).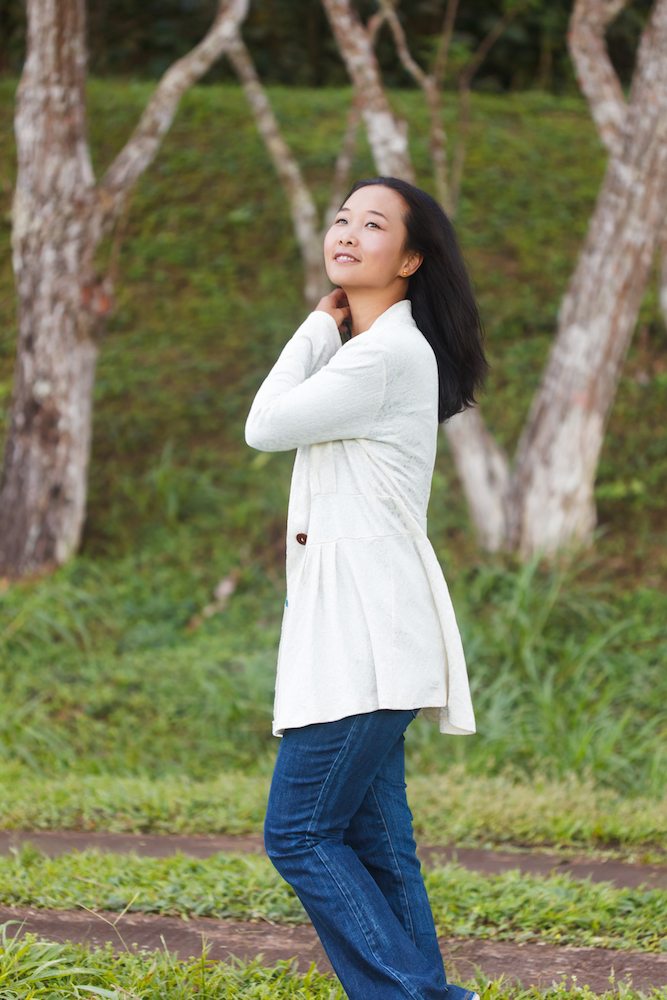 The Paro Cardigan features:
Long bodice with a defined waist
Pleated front and back with a flared bottom
Hem hits below hips
Long sleeves
Optional button closure
Option to use a contrast fabric for the waistband and band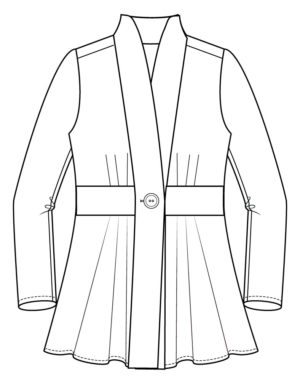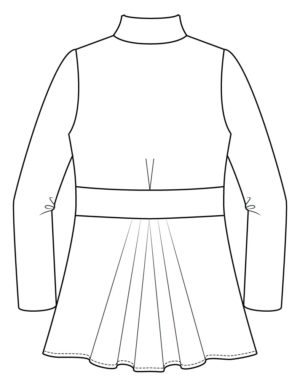 Body and Finished Garment Measurements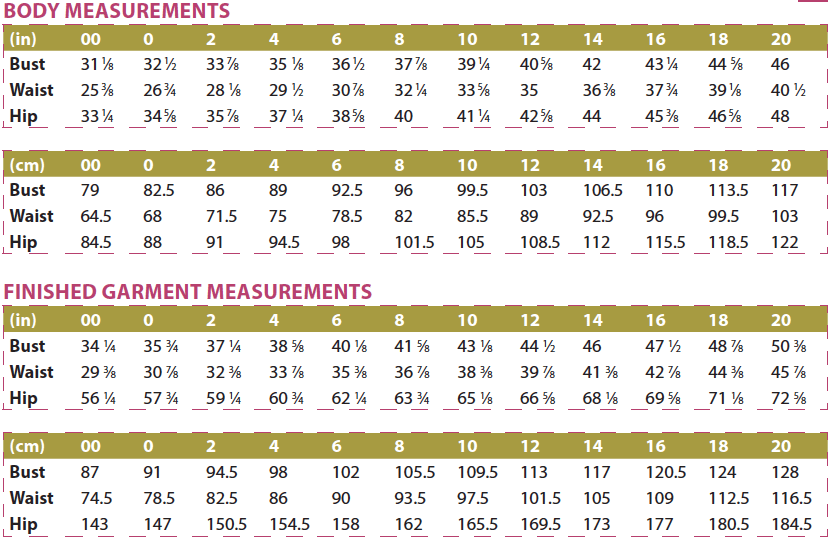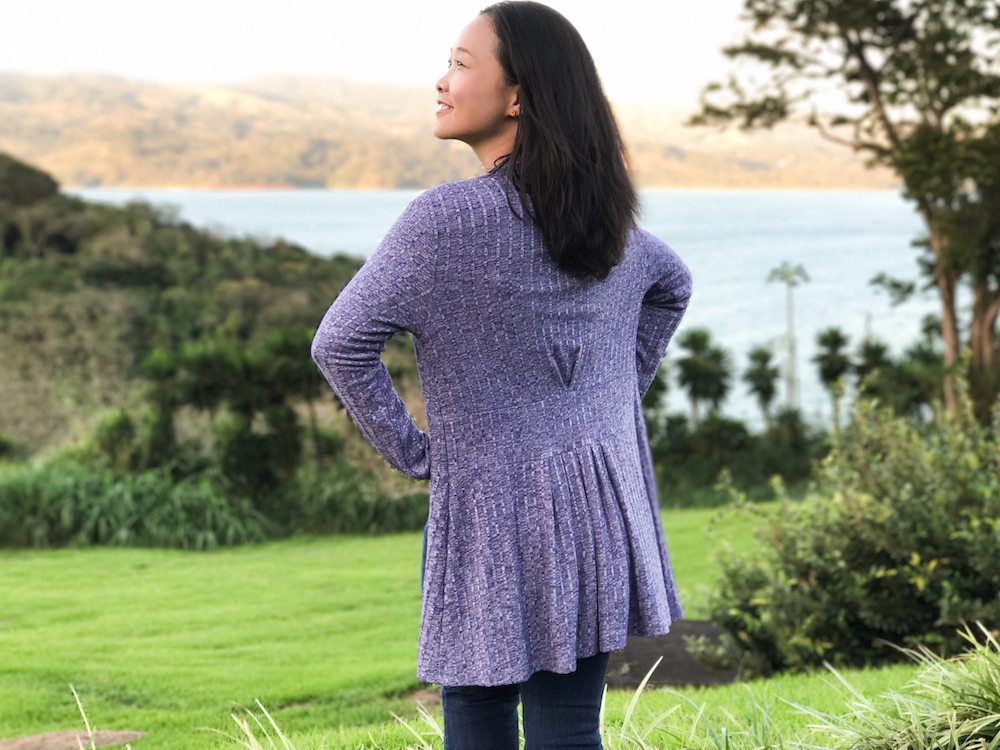 Material Requirements
Primary fabric Use medium weight knit fabric with 10% to 25% stretch. Sweater knit, ponte and other double knit are great choices. Choose a size smaller if your fabric has more than 25% stretch.
Contrast Fabric Optionally, you can use a contrast fabric for the waistband and band. Choose a fabric similar in weight and stretch as the primary fabric. A contrast fabric is not necessary if you want to use only one fabric for the garment.
Interfacing Four (4) pieces of 2" x 2" (5 cm x 5 cm) lightweight knit or tricot fusible interfacing if a button is used. No pattern pieces are available.
Other Materials
6" (15 cm) of 3/8" or 1/2" (1 cm or 1.25 cm)-wide straight fusible stay tape (or you may cut your own using light-weight woven fusible interfacing on the straight grain)
One (1) 1" (2.5 cm) button (optional)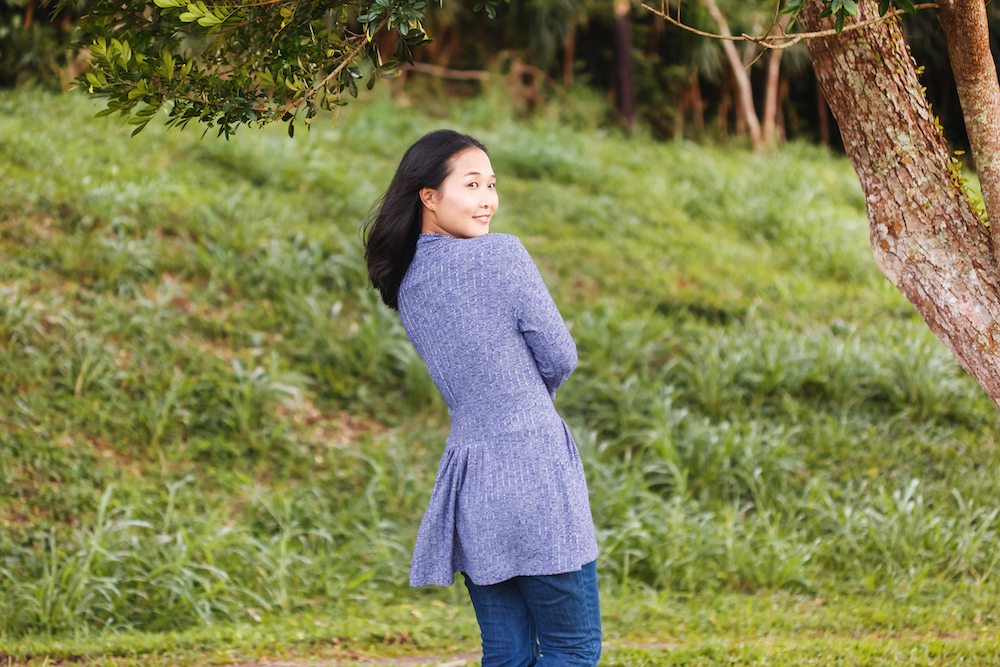 Fabric Requirements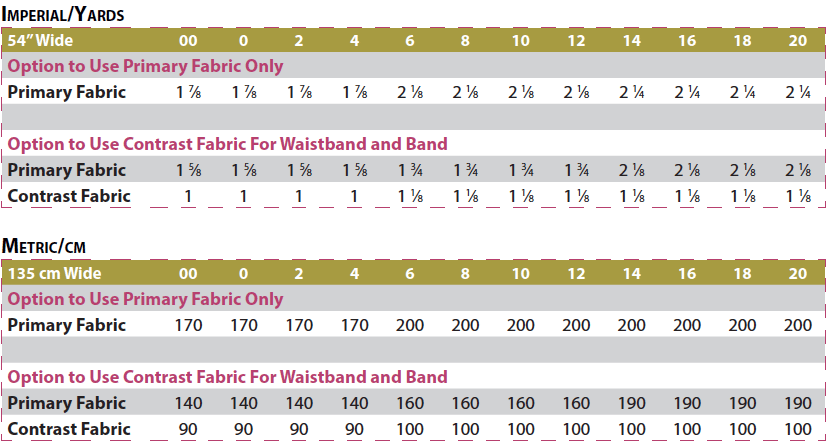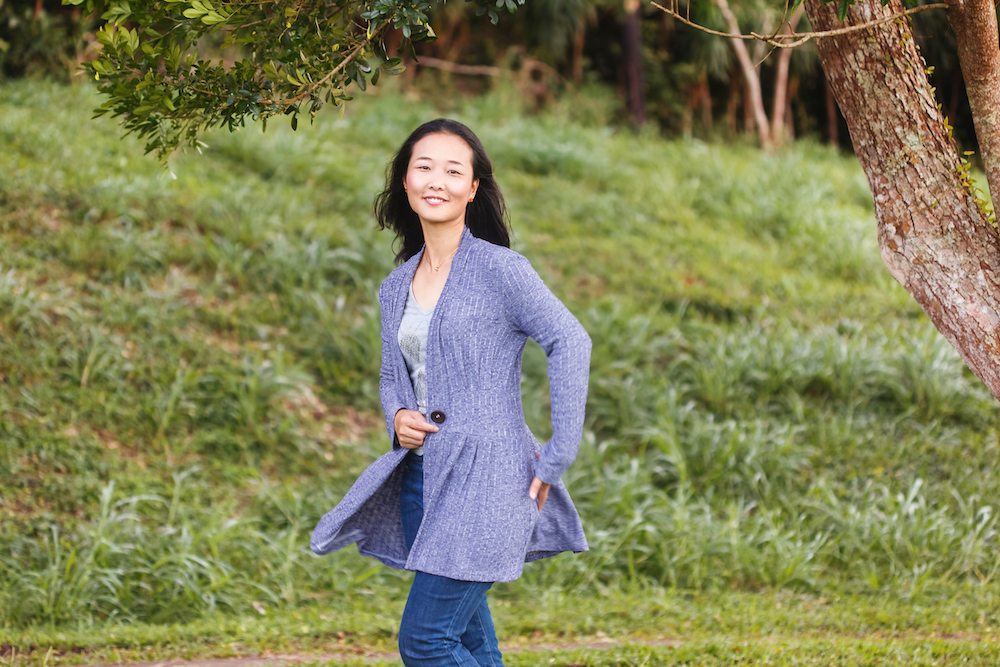 Timeline
I plan to start testing Saturday, January 7th, and would like to receive your modeled photos with your garments by Sunday, January 15th. But as always, if there's any important change to the pattern, we'll extend testing as needed.
Tester Selection
Please only apply if you are interested in the style of the pattern. You will not have the opportunity to modify the style of the pattern (though you may choose to do so at your own time after the testing period). If you like your garment any other way, please forgo this testing call and wait for the next style that interests you. You are expected to choose a size based on your body measurements and sew the pattern as written for the purpose of testing. Blending sizes (from bust to waist to hip) and lengthening/shortening are OK.
The chosen testers will be invited to private Facebook groups where we can discuss the pattern, share pictures and discuss revisions. I will send the invite/link to the email that you provide. So please make sure you enter the correct email in the application form. Also please make sure that I am able to view the sample photos you submit; if I am not able to view your photos (i.e., viewing requires special permission that I do not have), then I will move onto the next application.
Please sign up using this application form if you are interested. Testing is one of the most crucial steps for producing a quality pattern. I appreciate your applying!