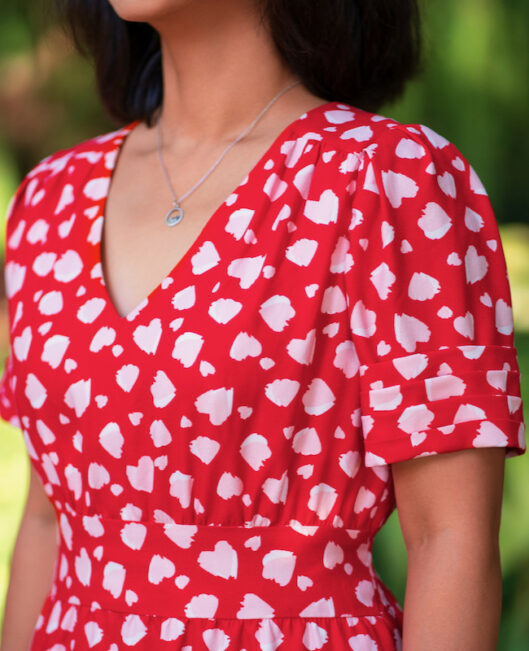 New Pattern: Fisterra Top & Dress
Were you wondering when the next sewing pattern would arrive? Wait no more! Here it is to you, the beautiful and elegant Fisterra Top & Dress!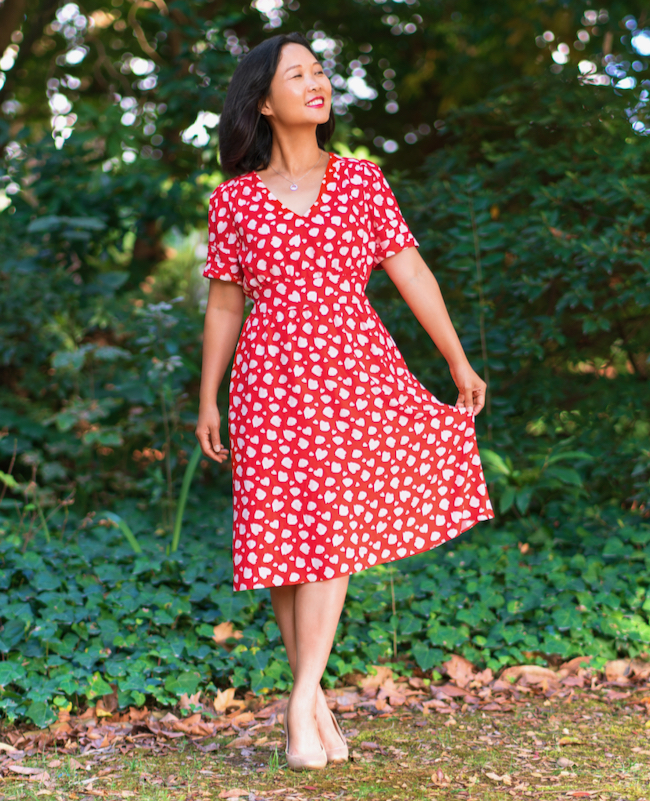 For one week (through October 2, 2022), the Fisterra pattern is 20% off. The volume discount still applies—get 15% off your entire cart if your purchase is $20 or more, or 20% off your entire cart if your purchase is $30 or more.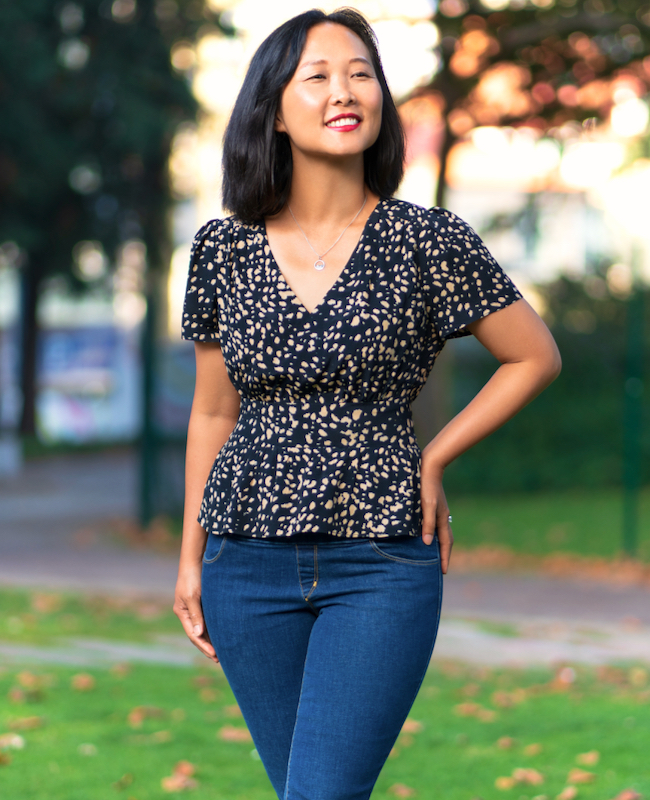 Fisterra Top & Dress Features:
Options for cup sizes
Options for peplum top and midi-dress
Short sleeves with pleated sleeve caps
Option to add pleated sleeve cuffs
V neck finished with facings
Relaxed bodice with elastic-shirred back waistband
Lined bodice and skirt/peplum
Shoulder seam moved forward as yoke seams
Gathers at front yoke seam and waist
No zipper
Designed for lightweight woven fabric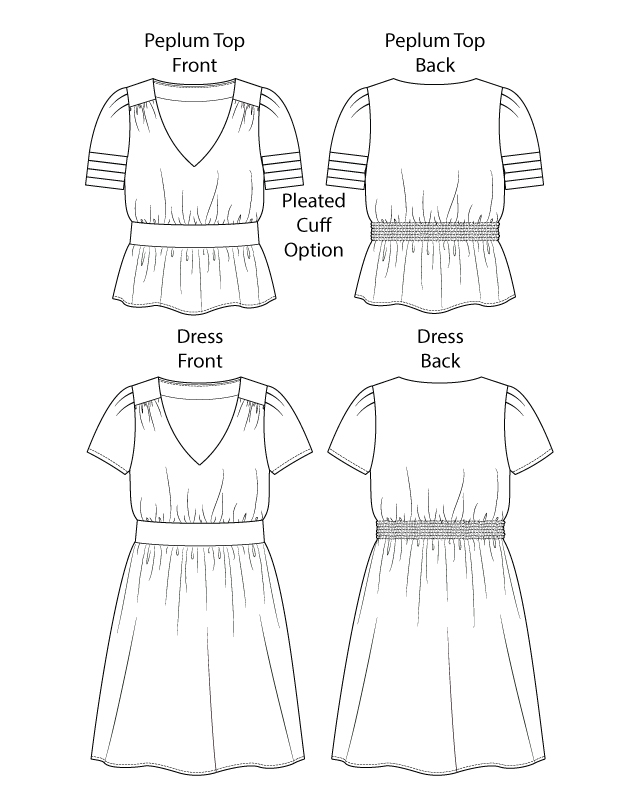 You can see that the top/dress comes in two sleeve options. One is a regular short sleeve and the other has an add-on pleated cuff at the bottom.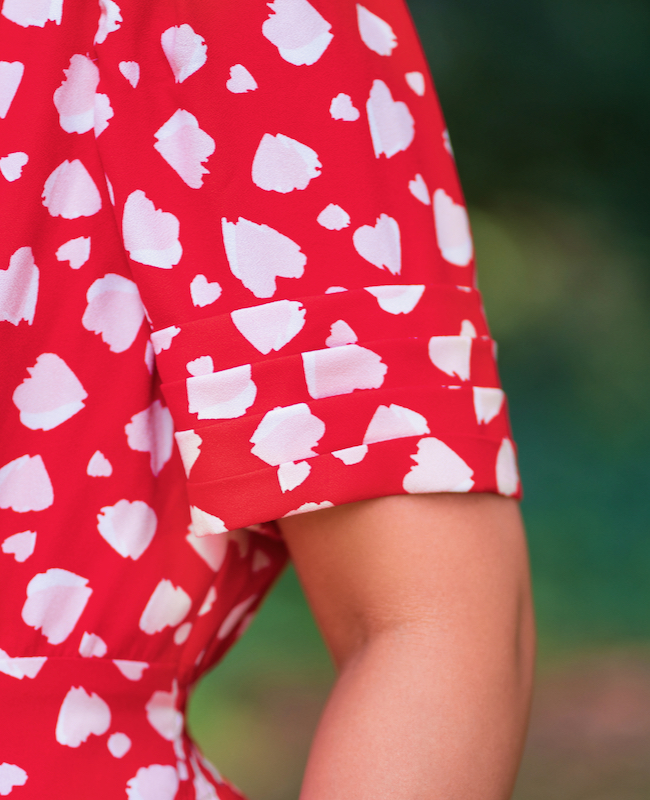 You will find the Fisterra is well finished on the inside as on the outside. This top/dress has no zipper or buttons. The elastic shirring in the back waistband expands and contrasts so it's easy to put on and fits the smallest part of your waist nicely.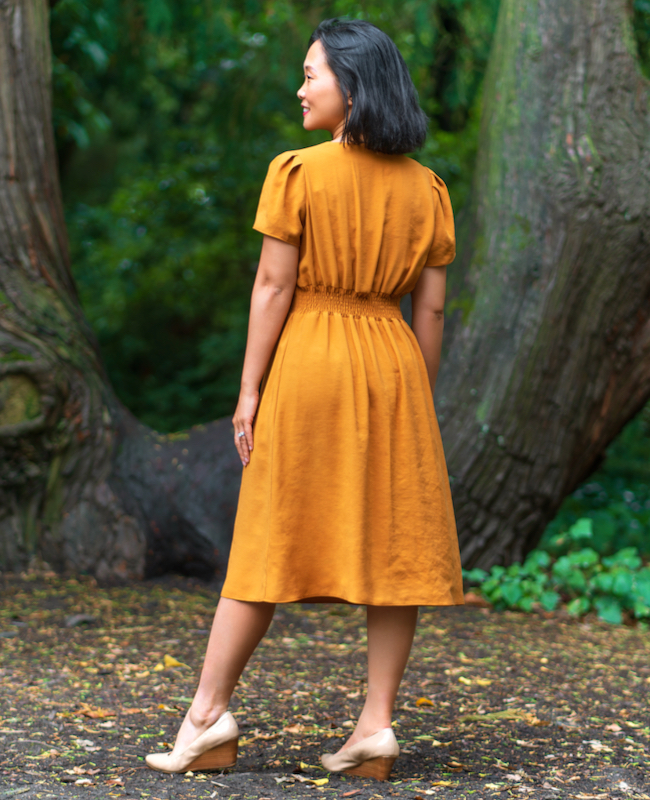 Let's take a look at the beautiful Fisterras that my brilliant testers made!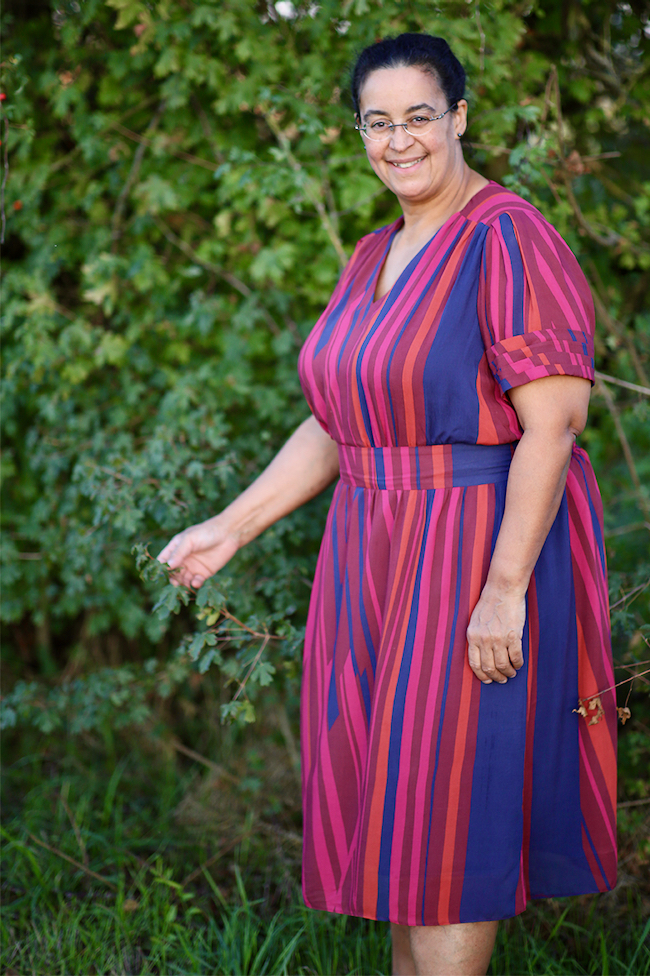 My sincere thanks to these testers:
Debbie
Denise
Jolien
Margaret
Pam
Renata
Be sure to grab your copy of the Fisterra while it's on sale!