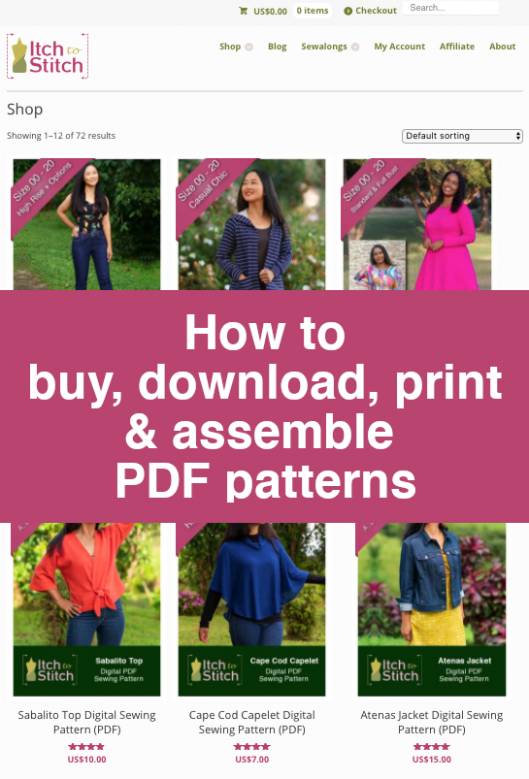 How to buy, download, print & assemble PDF Patterns—Part 1—Shopping Cart
In case you want to jump to a specific topic, here's a list of posts for the How to buy, download, print & assemble PDF Patterns series:
Part 1—Shopping cart (this post)
Part 2—Payment
Part 3—Download
Part 4—Print at home
Part 5—Assemble at home
Part 6—Print at a print shop
Are you new to PDF patterns? Don't worry we've all been there. Whether you are a paper pattern veteran and are curious about PDF patterns, or you are a brand new sewist wanting to start with PDF patterns, I'm going to show you, step by step, how to purchase your first Itch to Stitch PDF pattern. Right from putting it into the online "shopping cart" through to printing it out and assembling it!
This post consists of the steps you take from adding the pattern your shopping cart to going through the check out process.
Add patterns to the shopping cart
You can see all the available patterns on the Itch to Stitch Shop.
If you hover the mouse over "Shop" in the top menu bar you will be able to choose a specific category of patterns to view.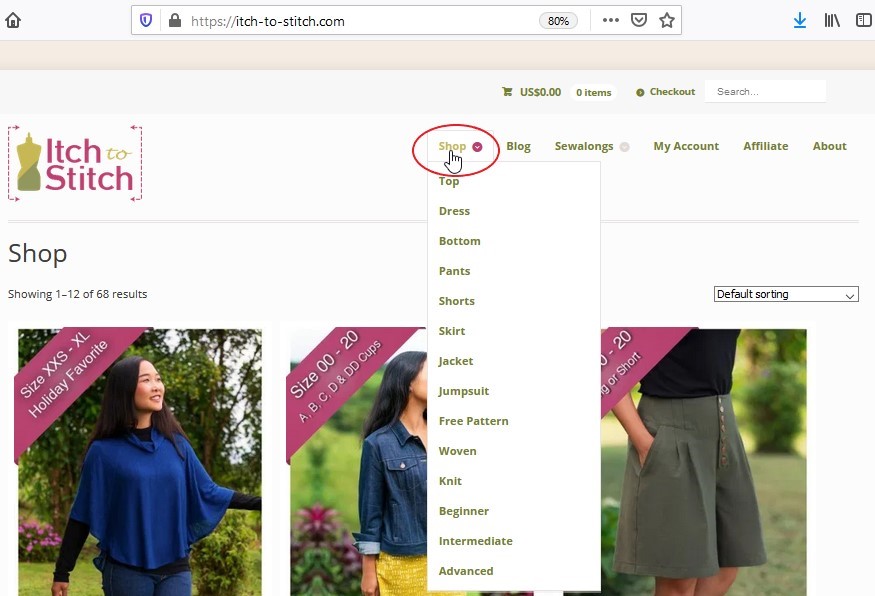 You can see more details for an individual pattern by clicking on the image or title.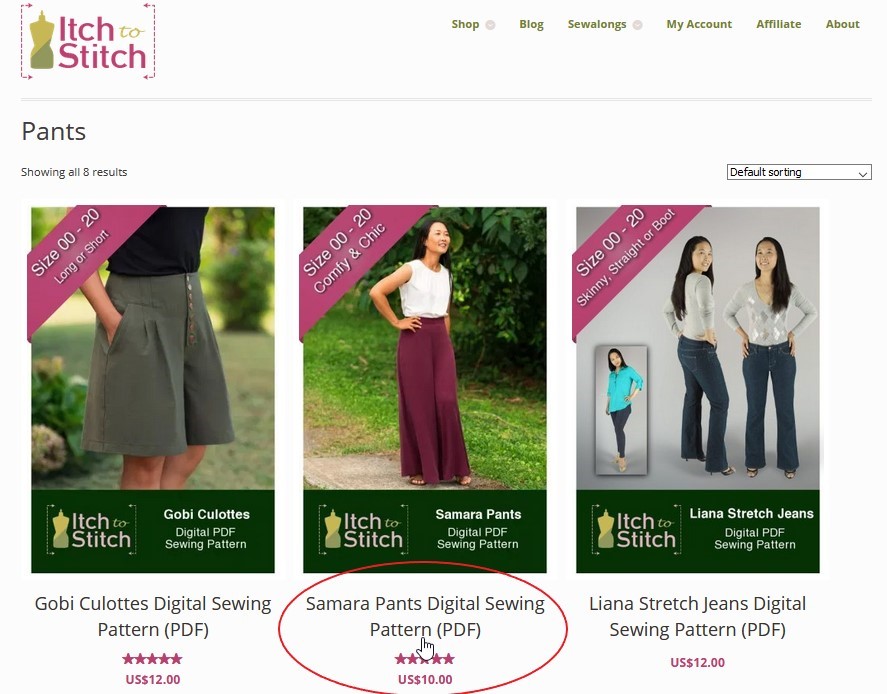 There will be photos and a description of the pattern with its features shown on the right. If you scroll down the page slightly you'll find tabs that can be clicked to view the size chart, materials and reviews for the pattern.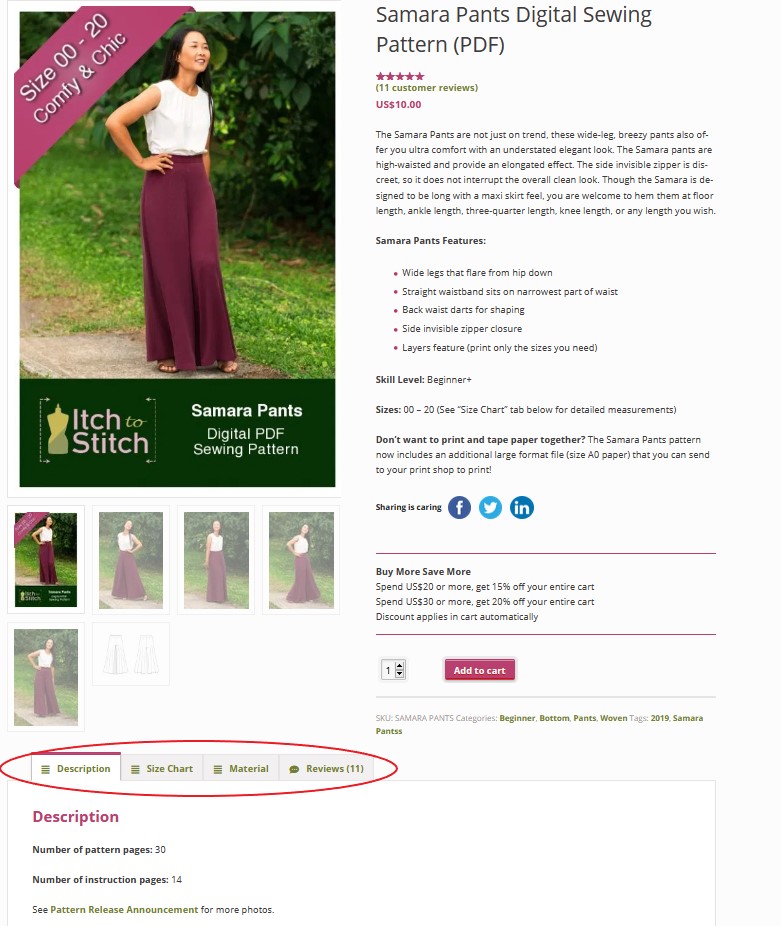 Click the Add to Cart button!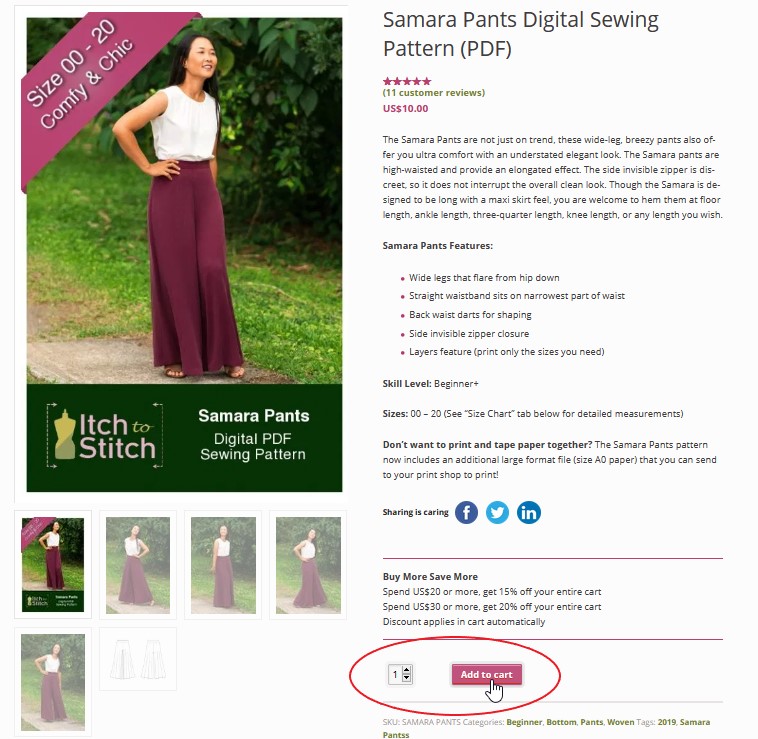 View and edit the contents of your shopping cart
Once you are done shopping click the "shopping cart" icon in the Itch to Stitch top menu bar.

It's always a good idea to confirm the quantity for items in your cart. Every once in a while I've clicked "add to cart" multiple times on the same pattern and needed to fix the quantity before I checkout!
You can change the quantity by either using the up/down arrows on the quantity or by clicking into the box then typing to update the quantity number. Note that on some browsers or on the phone, the up/down arrows may not be visible. But you can always change the quantity in the box.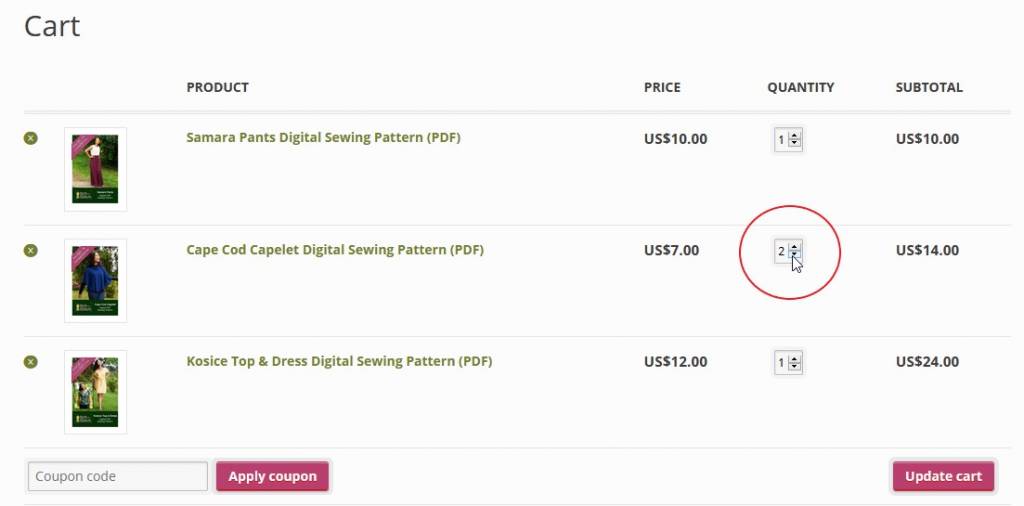 If you want to remove an item from your cart entirely you can click the X on the left side of the item list or change the quantity to 0 in the box. Again, the X may not be visible on some browers or on the phone, but you can always change the quantity to 0 in the box.

If you have a coupon code you can enter it into the "Coupon Code" box then click the "Apply coupon" button.

When you are done editing your cart, click the "Update Cart" button and you'll see the total of your order update.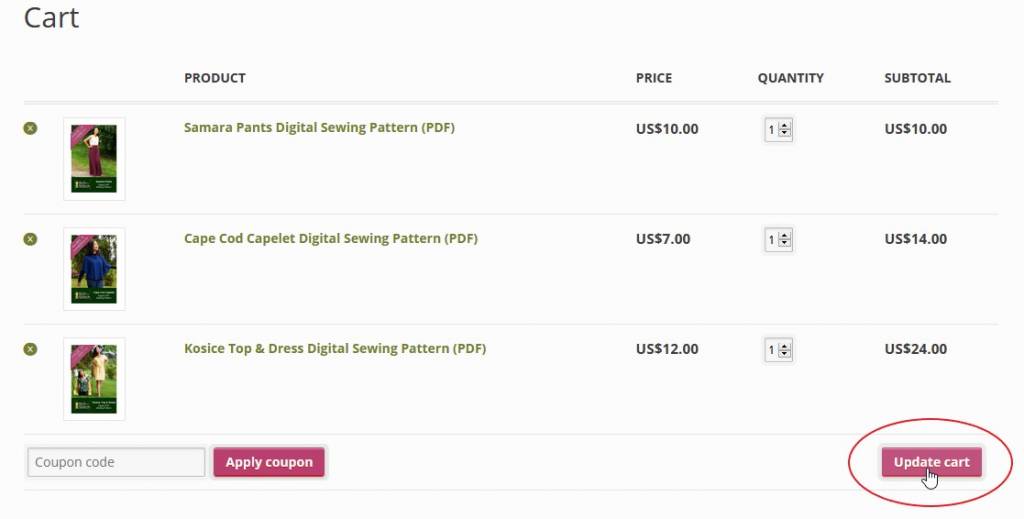 Once you've finished updating your cart you can hit the "Checkout" button to proceed!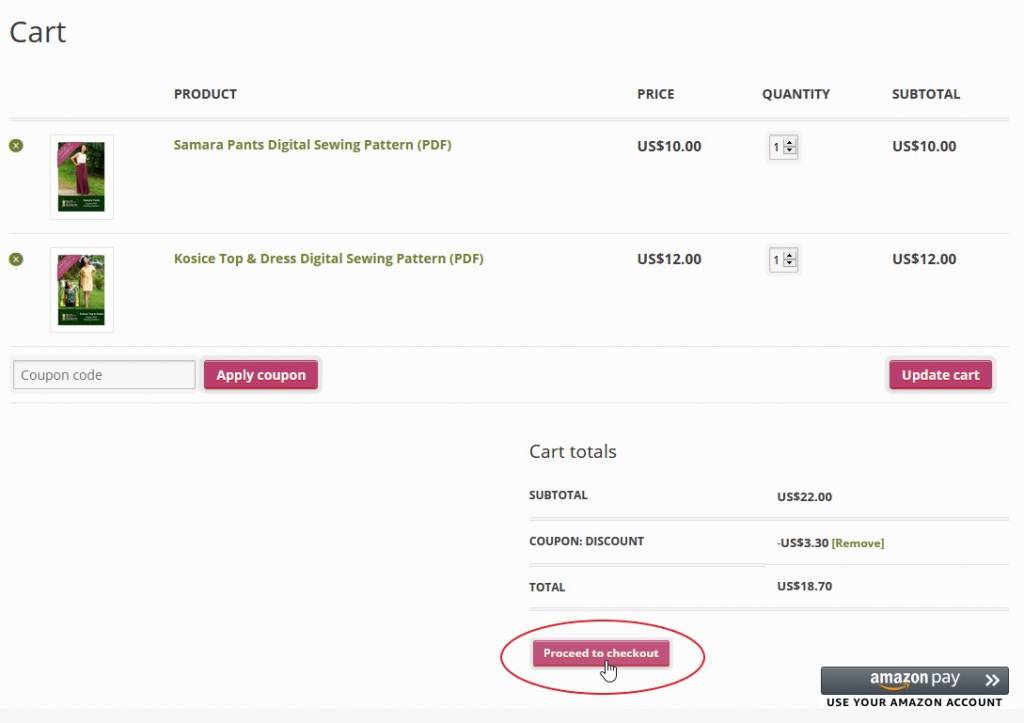 You will be on a page asking for customer and payment information. If you forgot to put in a coupon code earlier you have another opportunity to do so on this checkout page!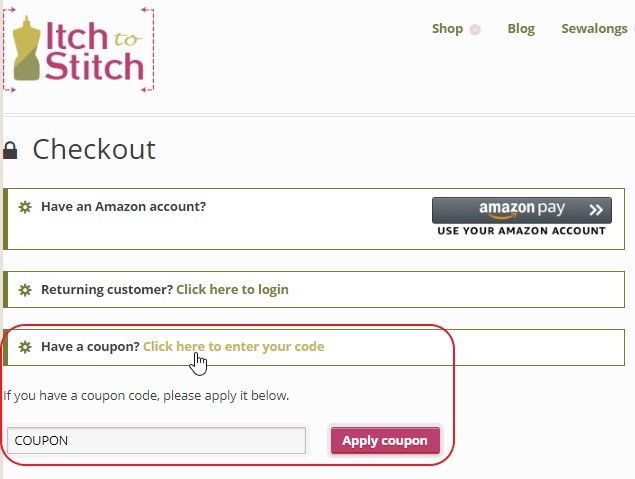 Ready to pay for the items? Let's go to the next post that walks you through the payment process!