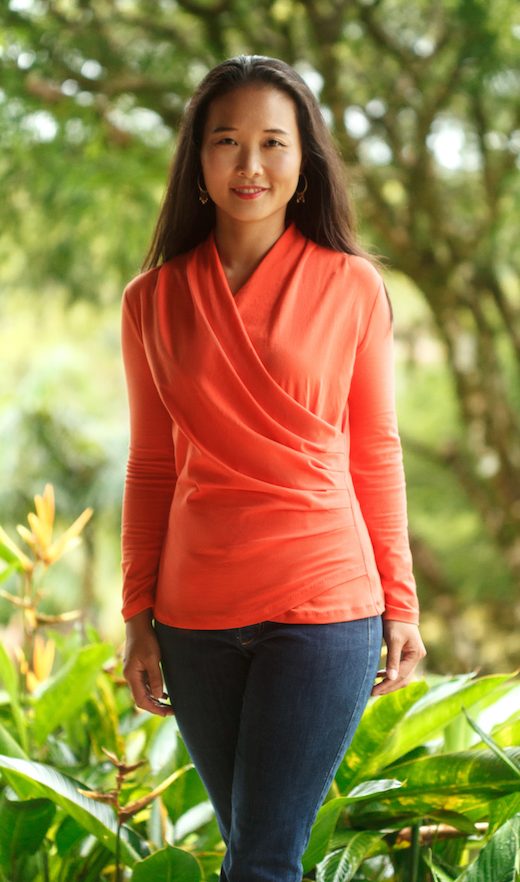 Testing Call: Brasov Wrap Top
The testing call is closed. The Brasov Wrap Top pattern is now available in the shop!
+++++
I used to have a top that looked like the Brasov Wrap Top. I wore it so much and it has since fallen apart, but isn't it great that we can sew? Would you like to test the Brasov Wrap Top?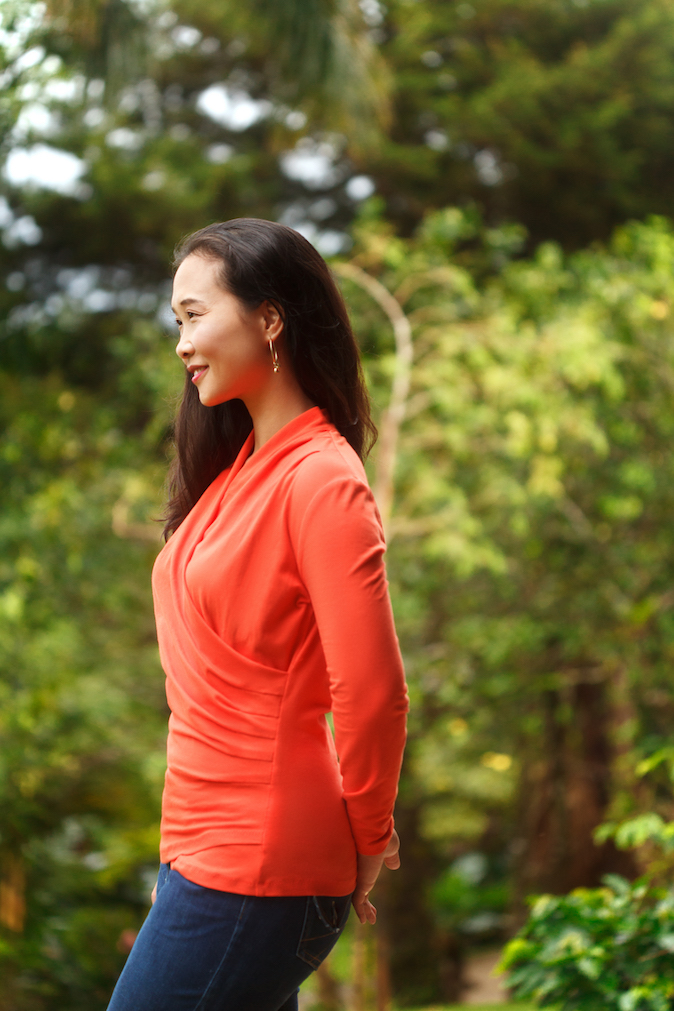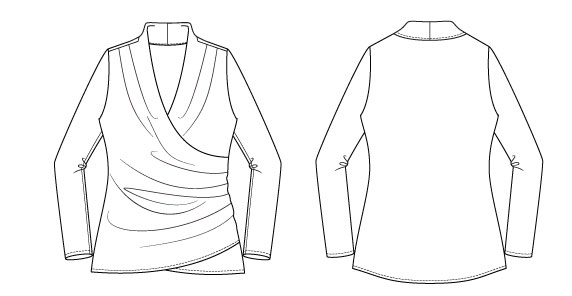 Many wrap tops out there have a pretty deep V in the front. There's nothing wrong with that, and I personally have had several like that. But I also enjoy one that I don't have to worry about being too revealing. The Brasov wrap top is such a style. It has a high wrap because the front actually extends to the back neck. It can keep you warm and modest at the same time.
My favorite has to be the soft pleats on the side and on the shoulders. They make me look feminine and curvy.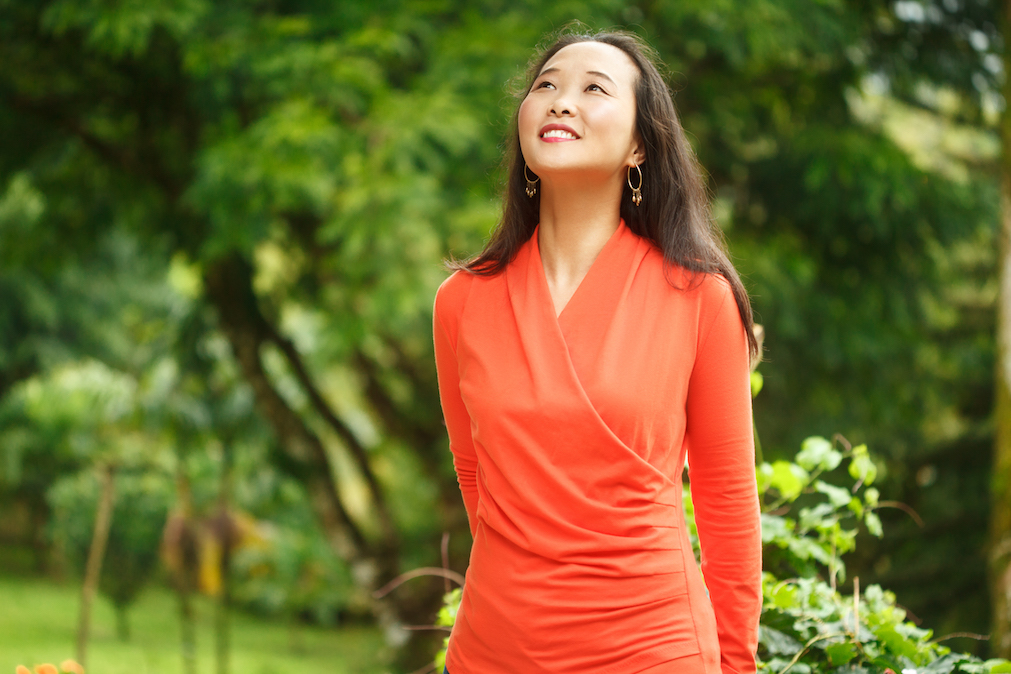 Brasov Wrap Top features:
Soft-draped surplice neckline
High back neckline
Curved surplice hem
Shoulder pleats
Side pleats
Long sleeves
Body and Finished Garment Measurements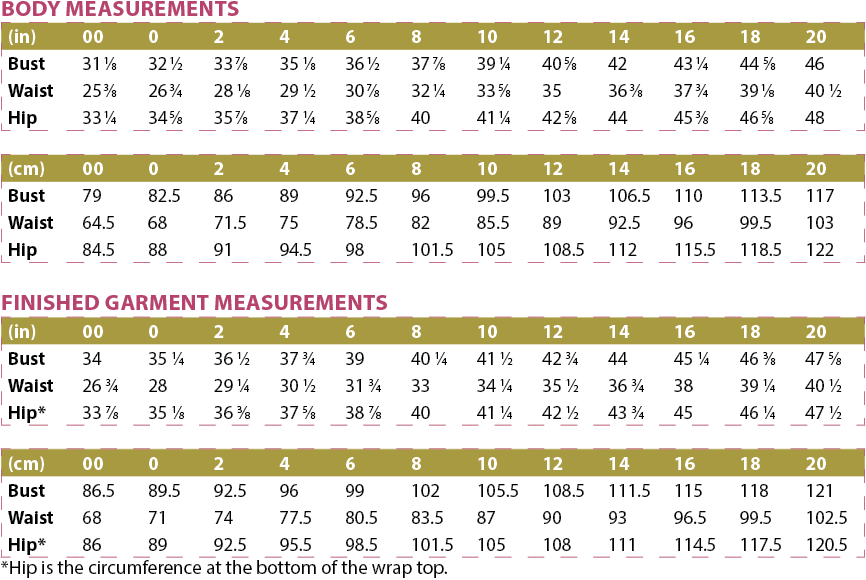 Material Requirements
Primary fabric Light to medium-weight knit fabric with 50% to 75% stretch and good recovery. Cotton Lycra jersey and lightweight double brush polyester jersey are good choices. You can also use rayon spandex, but the wrap top will be bigger with more drape.
Other material 16" (41 cm) of 3/8" or 1/2" (1 cm or 1.25 cm)-wide straight fusible stay tape (or you may cut your own using lightweight woven fusible interfacing on the straight grain)


Timeline
I plan to start testing Tuesday, September 5. The final garments and photos are due Tuesday, September 12. But as always, if there's any important change to the pattern, we'll extend testing as needed.

Tester Selection
Please only apply if you are interested in the style of the pattern. You will not have the opportunity to modify the style of the pattern (though you may choose to do so at your own time after the testing period). If you like your garment any other way, please forgo this testing call and wait for the next style that interests you. You are expected to choose a size based on your body measurements and sew the pattern as written for the purpose of testing. Blending sizes (as instructed in the pattern) and lengthening/shortening are OK.
The chosen testers will be invited to a private Facebook group where we can discuss the pattern, share pictures and discuss revisions. I will send the invite/link to the email that you provide. So please make sure you enter the correct email in the application form. Also please make sure that I am able to view the sample photos you submit; if I am not able to view your photos (i.e., viewing requires special permission that I do not have), then I will move onto the next application.
Please sign up using this application form if you are interested. Testing is one of the most crucial steps for producing a quality pattern. I appreciate your applying!