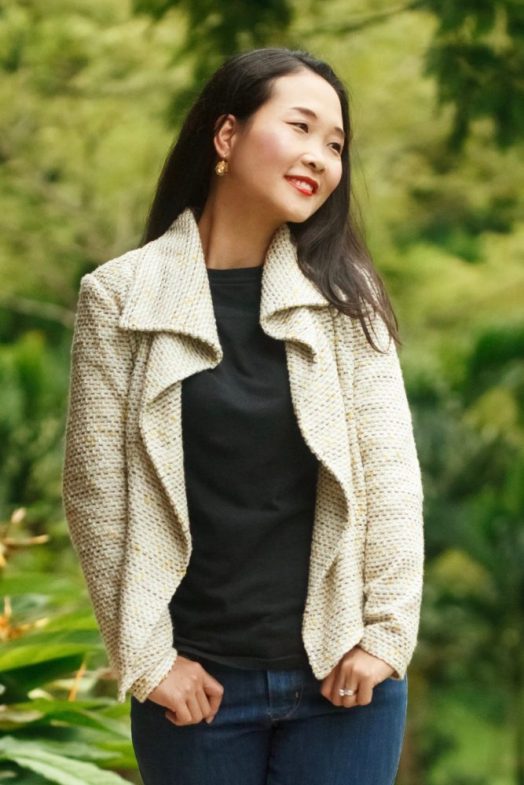 Testing Call: Hvar Jacket
My goal here is a simple jacket that is perfect for fall and here's what we've got here! Would you be interested in testing the Hvar Jacket? This jacket doesn't look like a quick sew, but it is. There are only four pattern pieces for the jacket! This is an unlined jacket with a waterfall collar.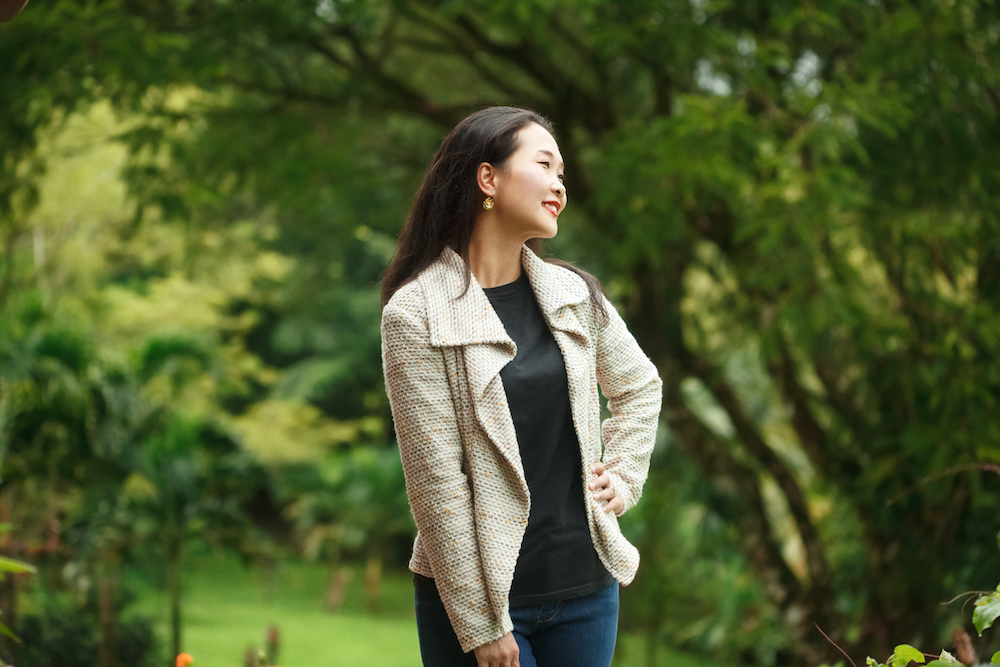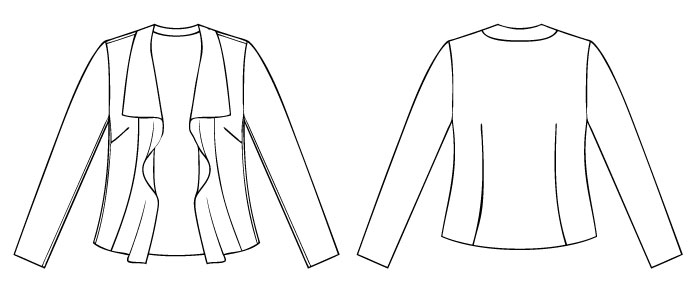 Disclaimer: I did underline my fabric because of my fabric choice; I also use Hong Kong seam finish throughout. You are welcome to make the sew as complicated as you want; there are always opportunity to over-do things if that's what you are into (here are some ideas: match tiny pinstripes, use slippery silk or both). But if you choose a recommended fabric and just sew it like normal, it is a quick sew.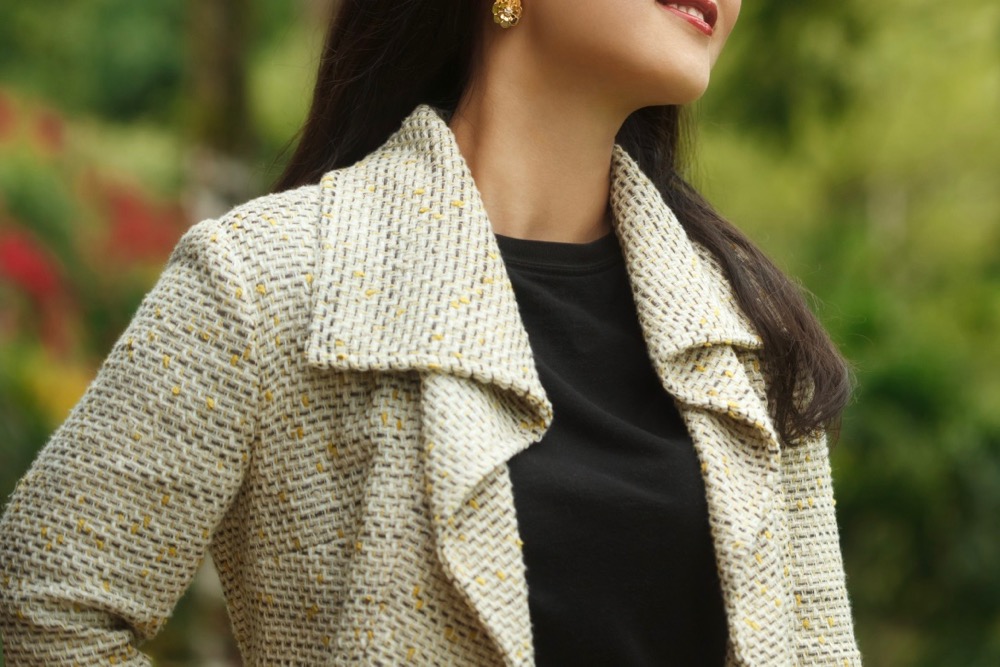 Hvar Jacket features:
Unlined bodice with optional Hong Kong seam finish
Graceful waterfall collar
Chic pointed front hem
Long sleeves

Body and Finished Garment Measurements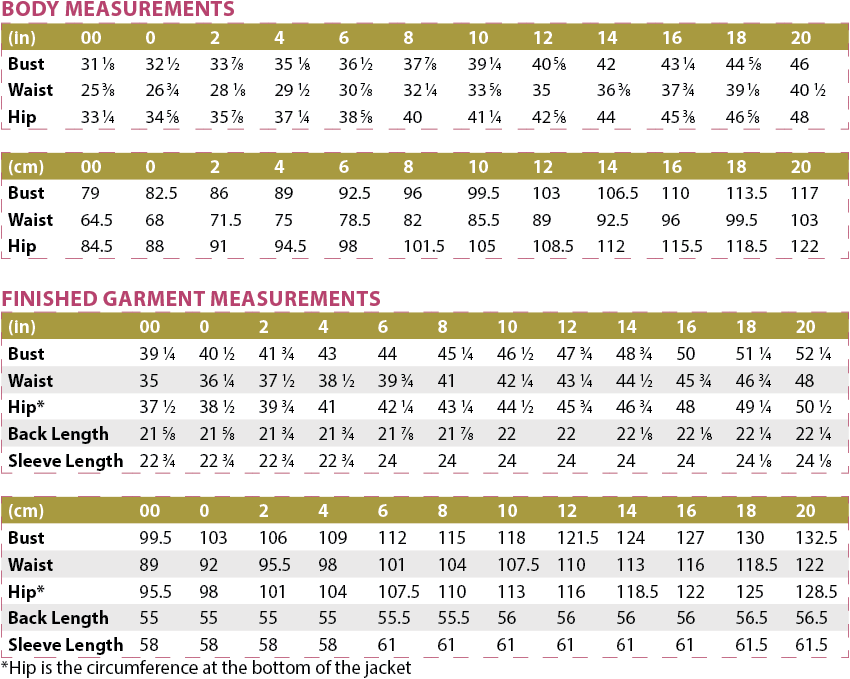 Material Requirements
Primary fabric Woven fabric with good drape, such as crepe, lightweight tweed and medium-weight rayon blends


Timeline
I plan to start testing Tuesday, September 5. The final garments and photos are due Tuesday, September 12. But as always, if there's any important change to the pattern, we'll extend testing as needed.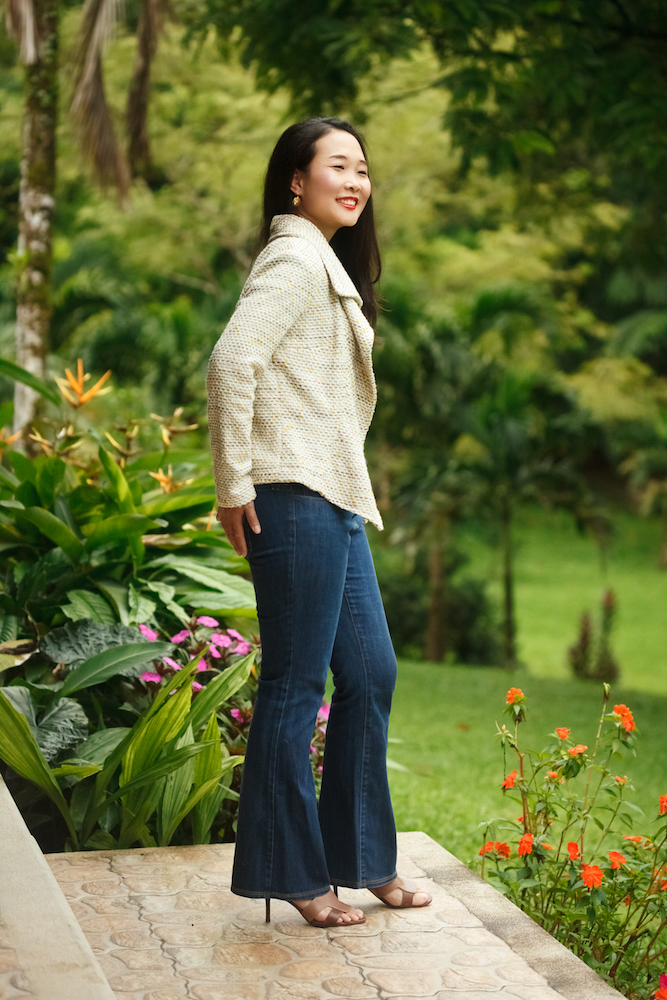 Tester Selection
Please only apply if you are interested in the style of the pattern. You will not have the opportunity to modify the style of the pattern (though you may choose to do so at your own time after the testing period). If you like your garment any other way, please forgo this testing call and wait for the next style that interests you. You are expected to choose a size based on your body measurements and sew the pattern as written for the purpose of testing. Blending sizes (as instructed in the pattern) and lengthening/shortening are OK.
The chosen testers will be invited to a private Facebook group where we can discuss the pattern, share pictures and discuss revisions. I will send the invite/link to the email that you provide. So please make sure you enter the correct email in the application form. Also please make sure that I am able to view the sample photos you submit; if I am not able to view your photos (i.e., viewing requires special permission that I do not have), then I will move onto the next application.
Please sign up using this application form if you are interested. Testing is one of the most crucial steps for producing a quality pattern. I appreciate your applying!