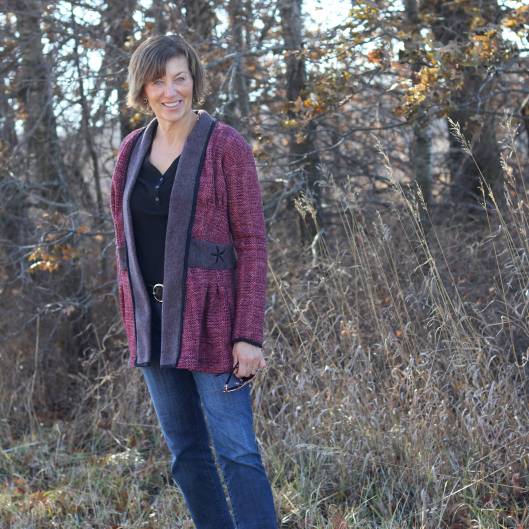 Paro Cardigan by Lori—Make It Wear It
Welcome to the last issue of the Make It Wear It series. It
Welcome to the last issue of the Make It Wear It series. It's been so nice to see different Itch to Stitch garments styled in different ways. I got so much inspiration from these beautiful and talented sewists/models!
This time, we have Lori and her lovely Paro Cardigan.
My sincere thanks go to Surge Fabrics, our sponsor for this gorgeous fabric!

Let me hand the stage to Lori, and she can tell you all about her Paro Cardigan!
---
Hi, Lori here! I am so happy to showcase this fabulous Paro Cardigan by Itch to Stitch. I love a good cardigan, and this Paro really is an amazing pattern and a great cardigan. If you follow me, you know I love a good cardigan, and the Paro has great features. The front band, pleats and perfect waistband had me planning extra details for this cardigan. My fabric is from Surge Fabric Shop. It is a great sweater fleece with tweed on one side and a comfy fleece on the other side. I decided to use both sides on my Paro and add some details. I am going to start with Look One and focus on the details of the cardigan for a bit. After all the details and construction details, then I will share my other two looks.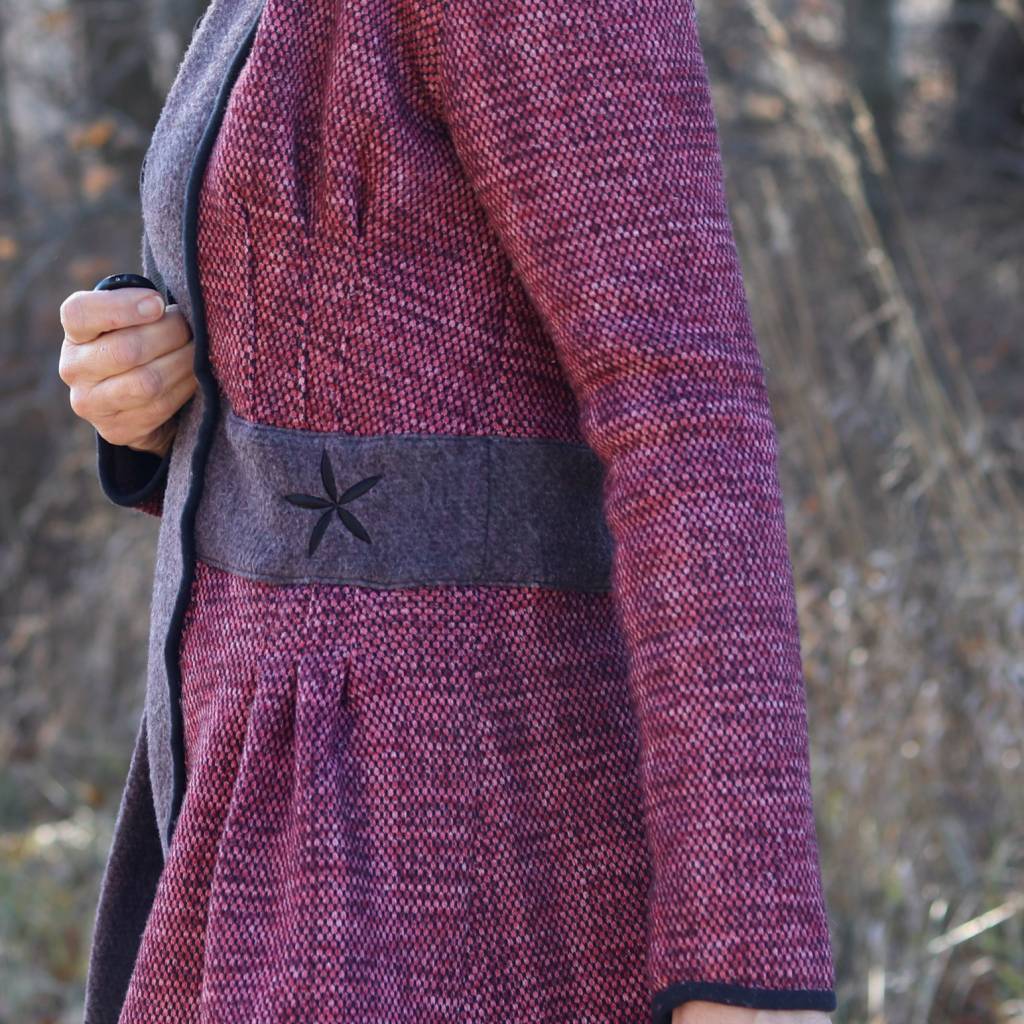 My fabric is very thick and warm, which is a great thing for a Mid-west winter. I did have to do a few extra steps for this thicker knit.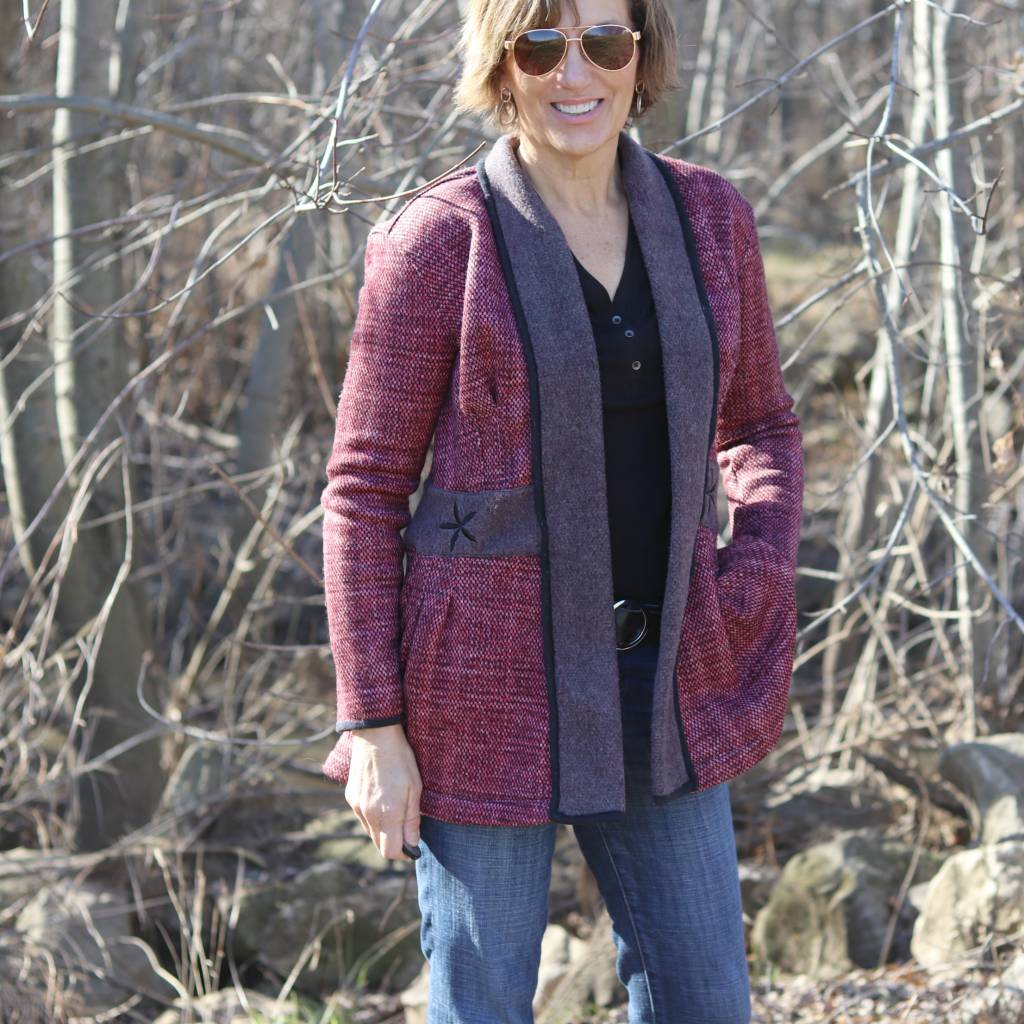 On the pleats, I did a bit more edge stitching to hold them in place, and on the back, I put a few extra inches of edge stitching.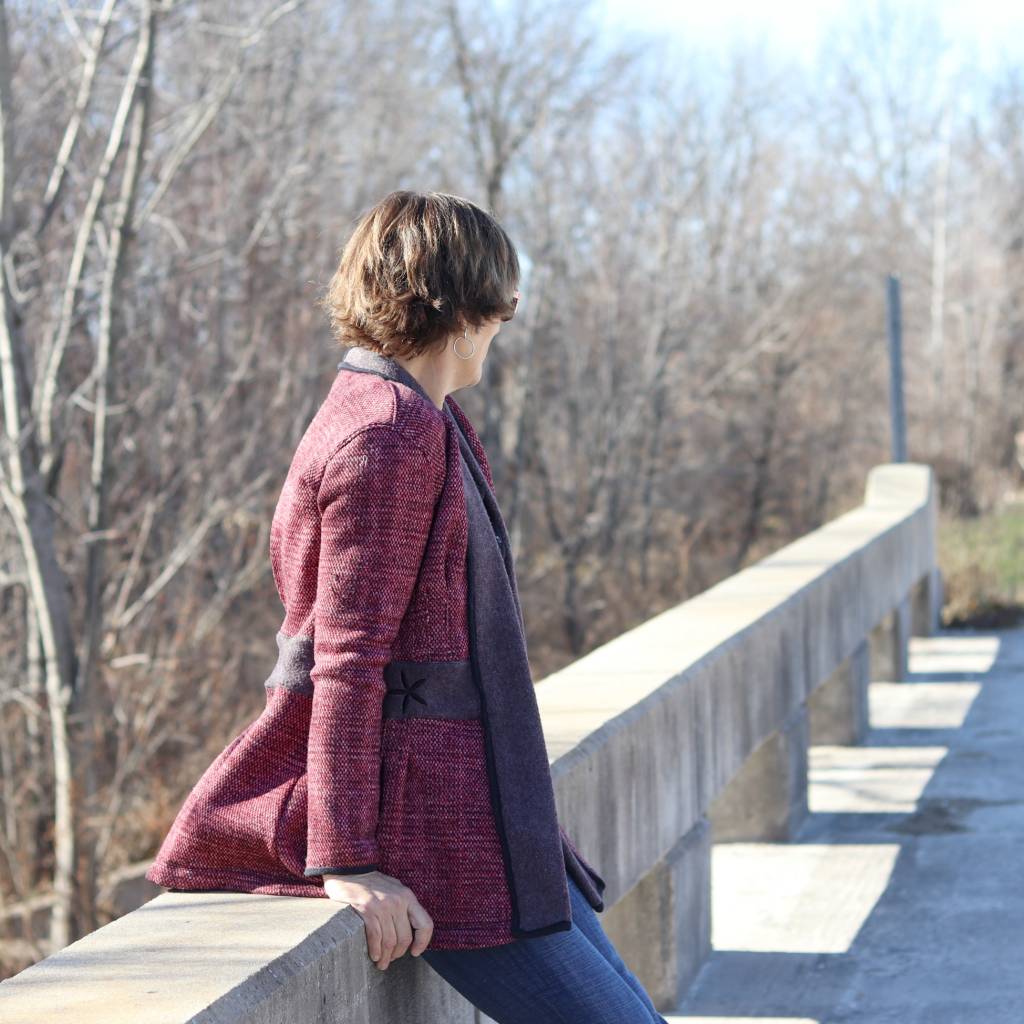 Now back to the details. The solid fleece side was just too good not to use to focus the waistband and front band. After a bit of thinking and planning, I wanted to add a bit of embroidery to the band. A built-in design on my machine was perfect for the waistband. I didn't want to overdo it, so I used one on each front.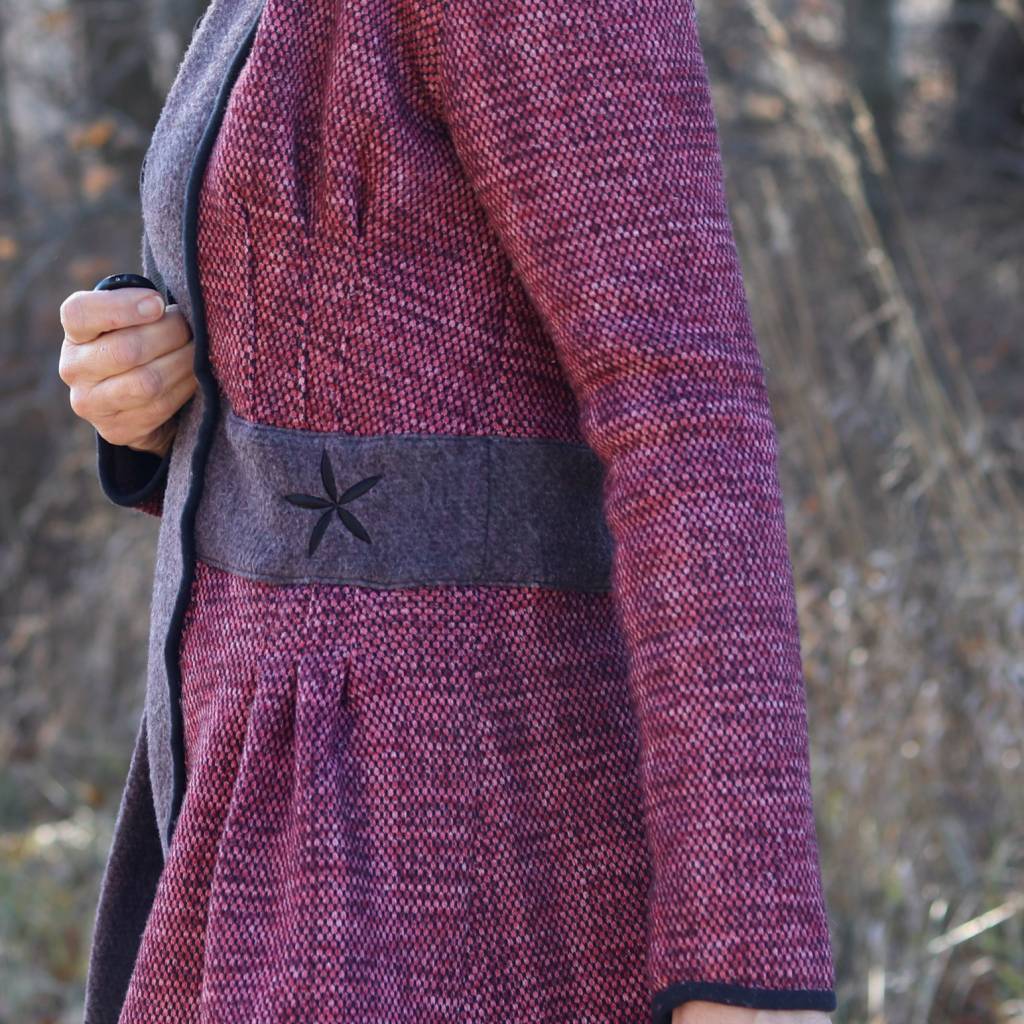 And three on the back.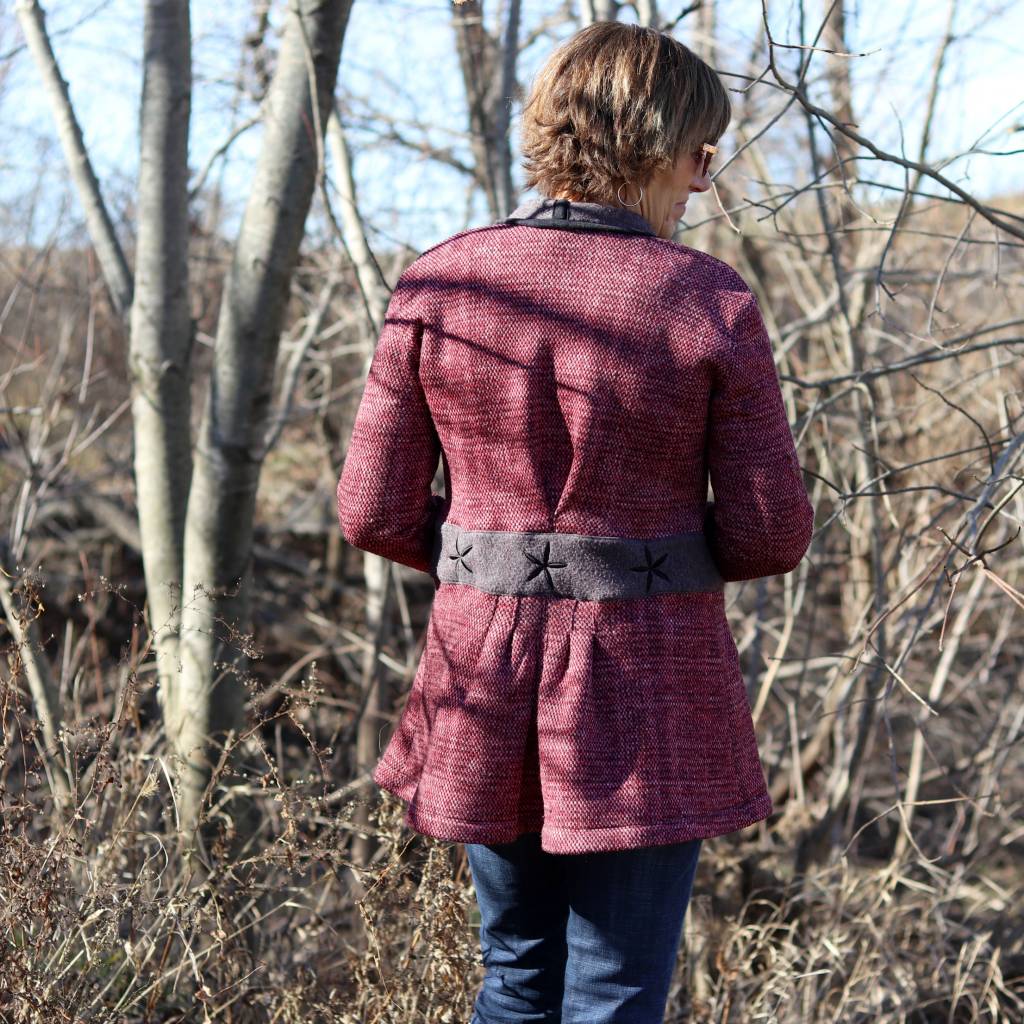 As I stated earlier, my sweater knit was thick, so I hemmed the bottom and for the rest, I finished with a black knit. I used a strip of black knit and bound the edges of the front band and the sleeves. After I finished the front band, I turned it to the front and stitched it down.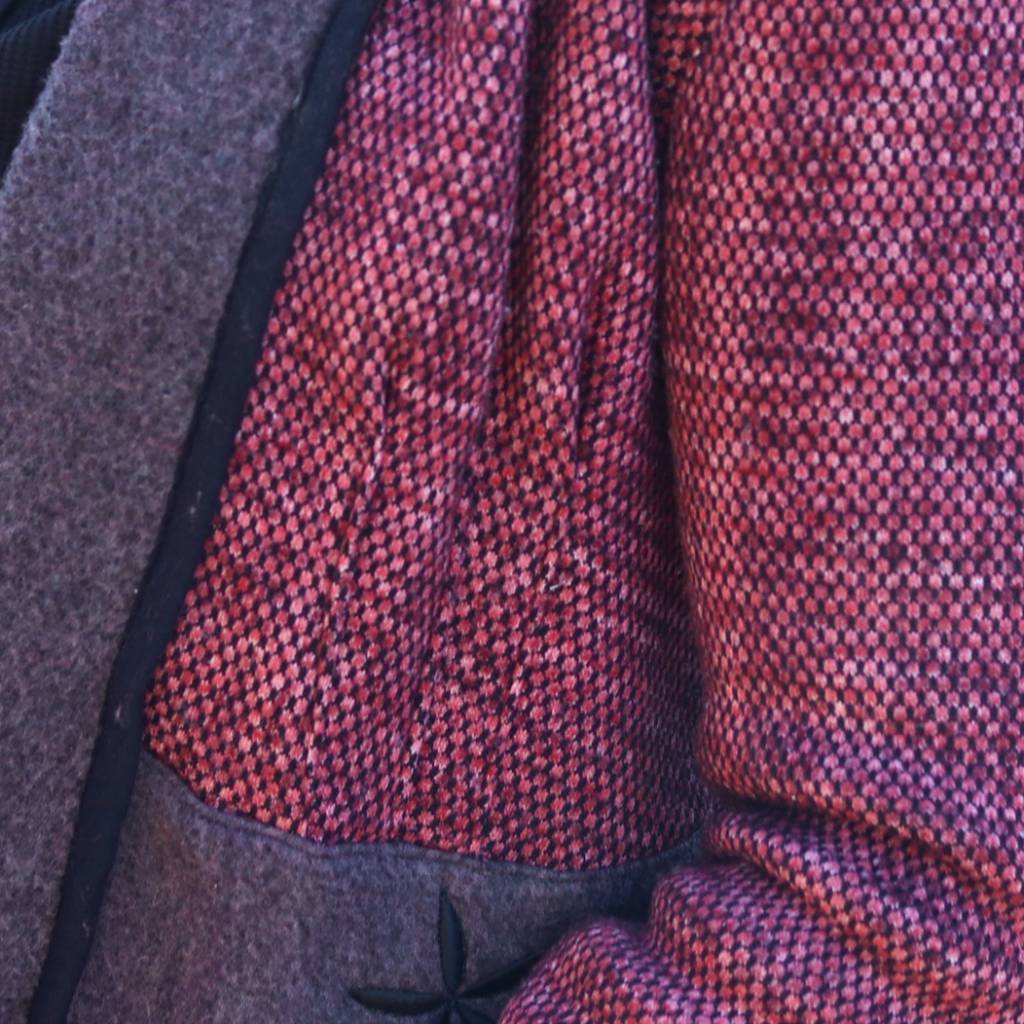 This pattern doesn't take much time to sew and the results are a great garment. I love the look and fit of this cardigan and it will such a versatile piece in my wardrobe.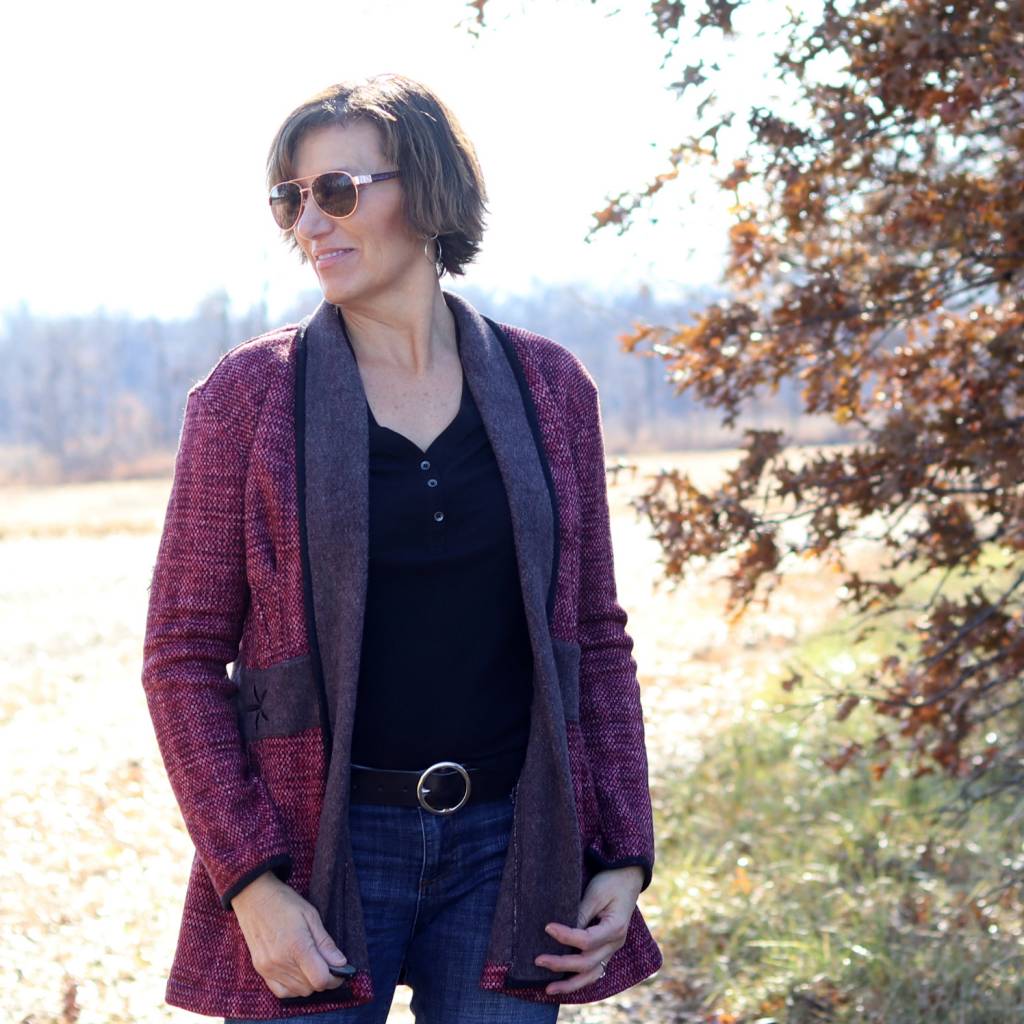 One thing to note, check the stretch of the knit, this Paro Cardigan calls for a medium weight knit with 10-25% stretch. If it has more than 25% stretch then size down, which I did as this knit has 50% stretch.
My second look steps it up a bit, black jeans and a pink t-shirt. I love how black jeans just elevate an outfit.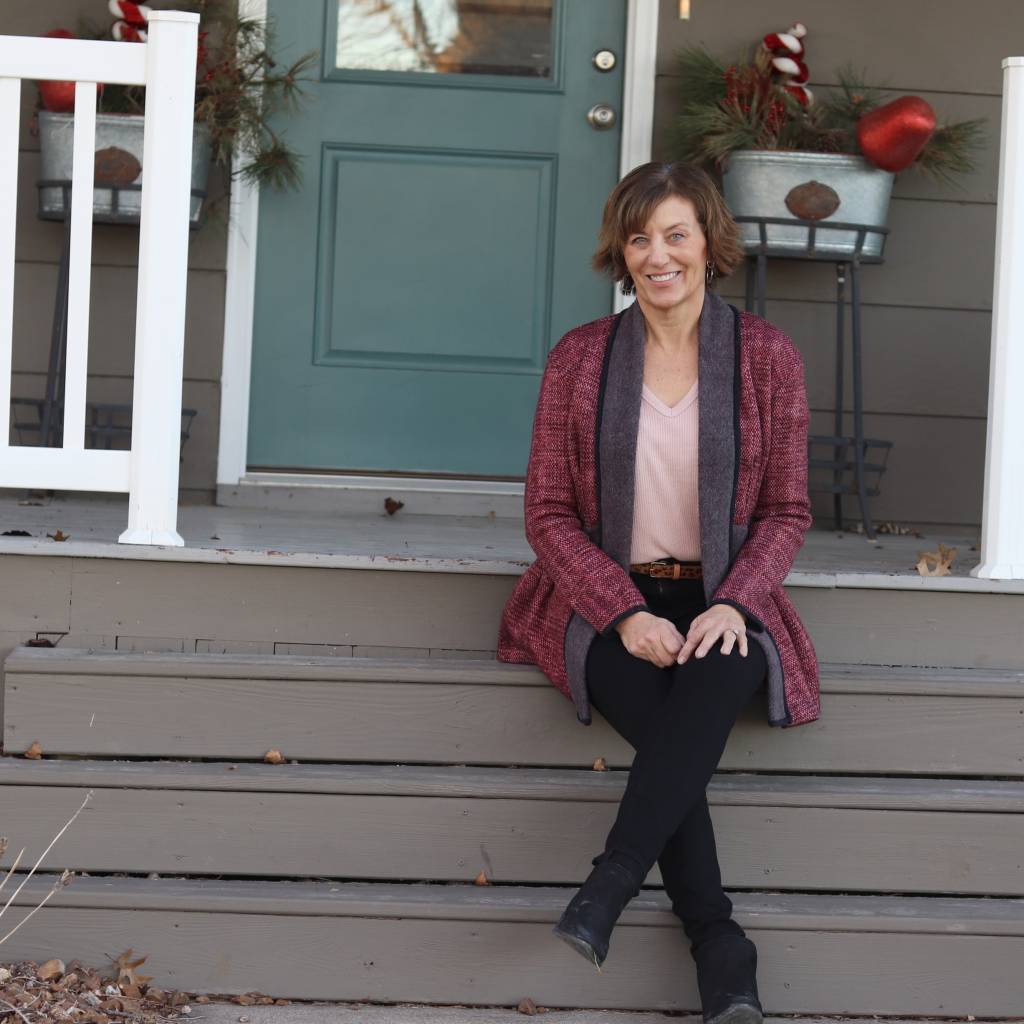 Lastly, I paired it with a sleeveless printed knit dress. It might be too many prints going on but I like it. Plus with this sleeveless dress, the Paro is perfect for the winter months.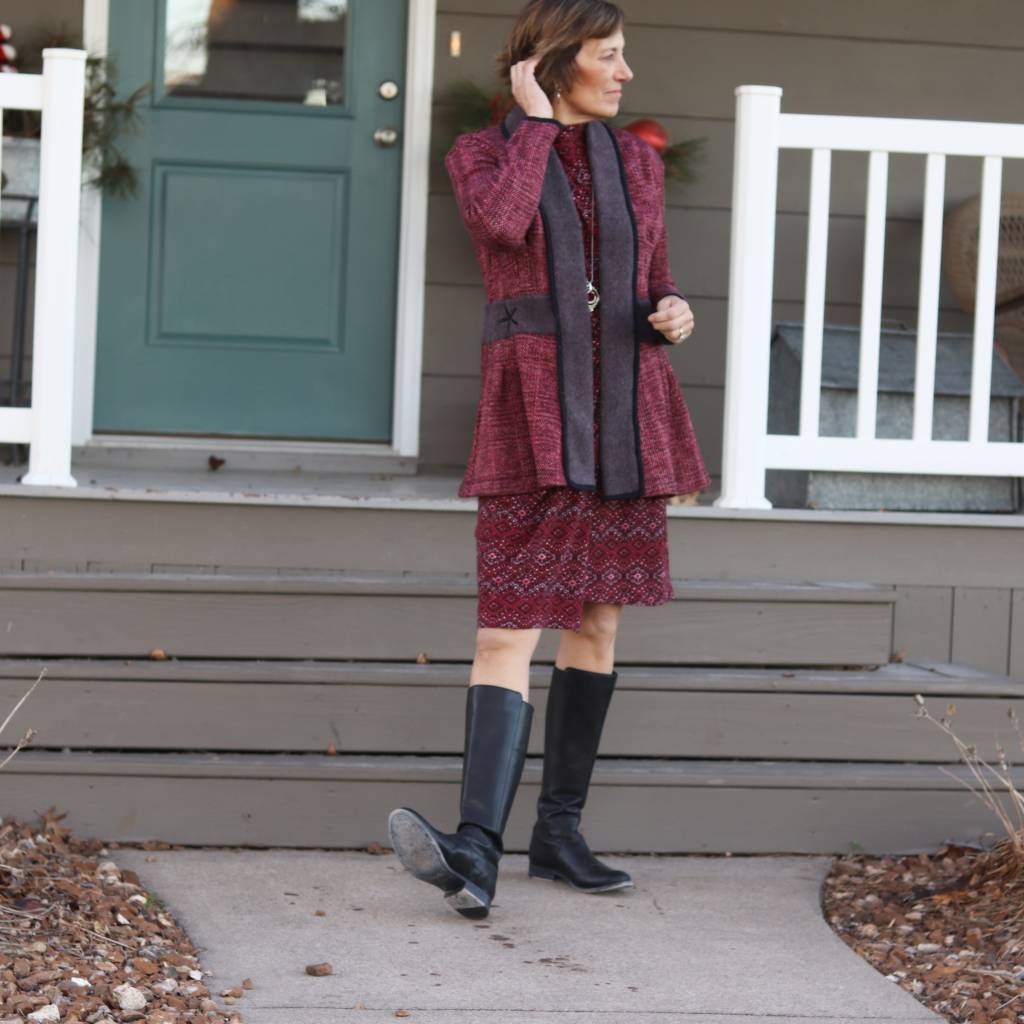 Thanks for reading and for more cardigan and other basics, come see me at www.girlsinthegarden.net and @girlsinthegarden on Instagram.
---
Thank you so much for following the Make It Wear It series. Missed a few issues? No worries, you can go back and check them out.