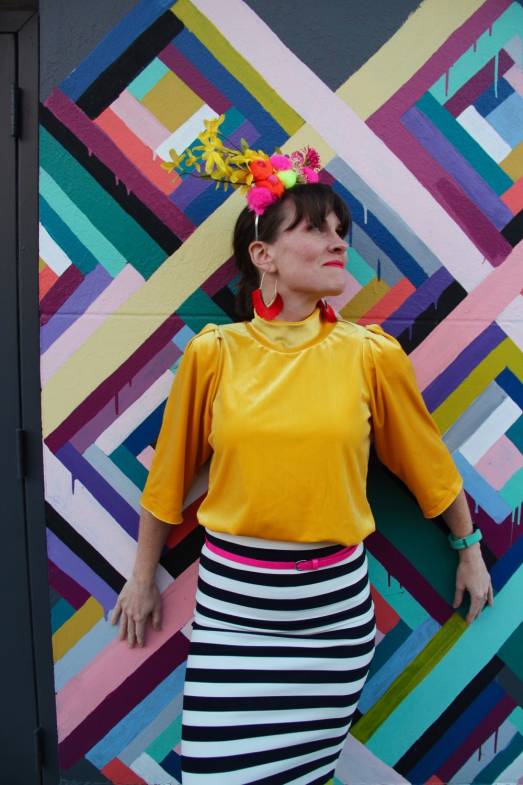 Busan Top by Katie—Make It Wear It
It's such a pleasure to have Katie in this issue of Make It Wear It. I love that she uses the Busan Top pattern to make something that fully showcases her personality and artistic talent. Her cheerful ensemble just gives me so much joy! Here Katie is wearing her Busan Top three ways, and I love all of them! Here's Katie!
---
Hi Everyone! Katie here! Today I want to show you how the Busan Top is really the perfect top for all occasions.
I loved this pattern the instant I saw that puffed sleeve, and long cuff at the bottom. Maybe you're wondering where the long cuff went though? I know, I know. I didn't intend to leave it off…
I sewed the top up in this gorgeous stretch velvet and when I tried it on to see how it looked, I couldn't decide if I should leave the sleeves as-is, or proceed with the cuff. I went back and forth, and in the end, I decided to leave it off (but will definitely be putting them on the next shirt!). There is something sort of vintage about this sleeve style, and in this mustard velvet, it just seemed right.
You will notice that I also added a mock turtleneck. I was in need of some high-necked shirts for the winter and decided this would be a great pattern to use for that. I simply took the original neckband pattern piece, added some inches to the width, and took off an inch and a half in length (to taper the collar a bit at the neck). Then I sewed it as instructed for the intended neckline.
This top sews up incredibly quick, especially since you can do most of it on your serger. I finished the sleeves and hem using stitch witchery (to stabilize and make sure it didn't get wonky) and a straight stitch since I knew it was big enough it wouldn't need to stretch much.
LOOK NUMBER 1: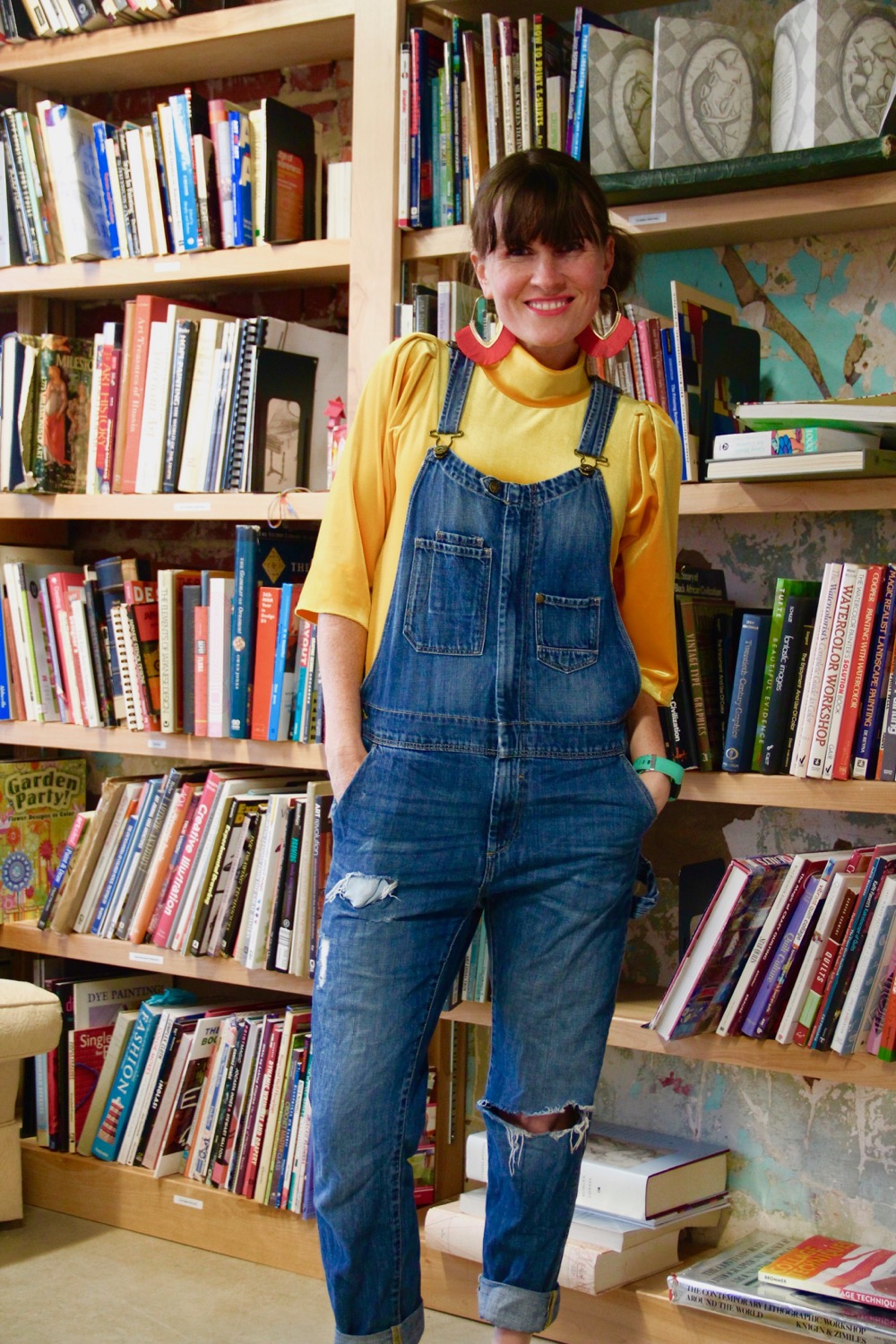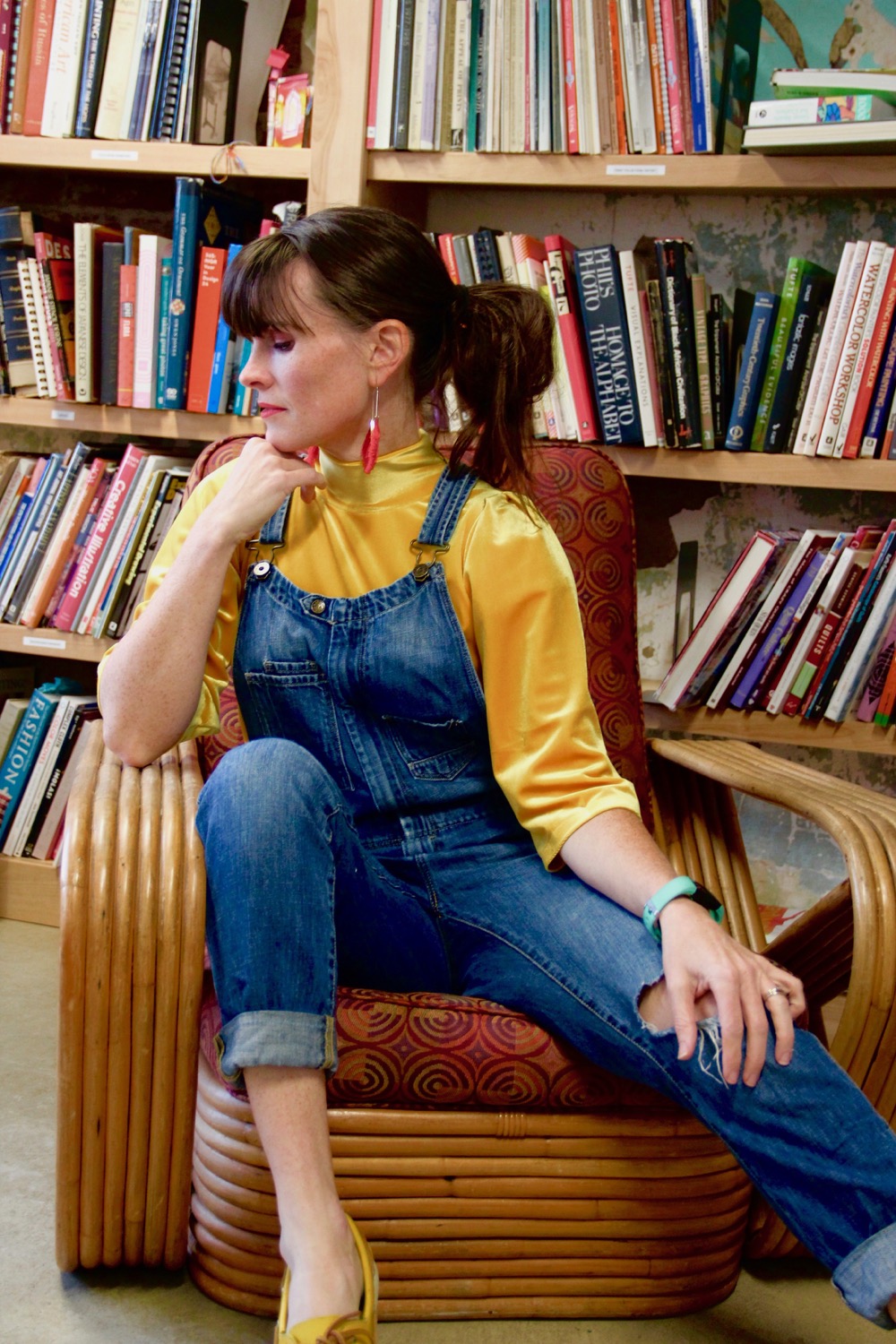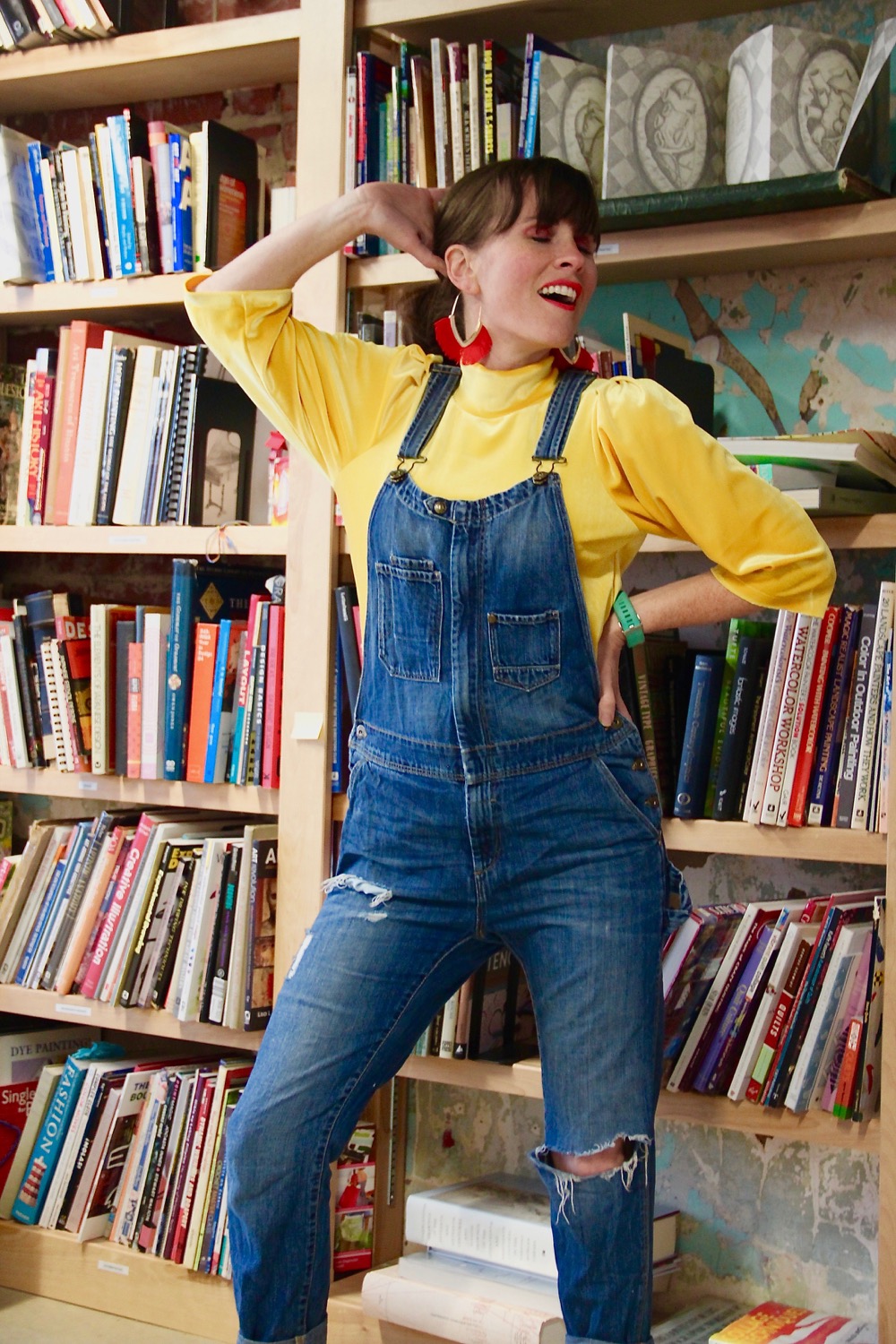 I love the juxtaposition of fancy and casual pieces, so for my first look, I paired this feminine velvet shirt with some masculine and rugged overalls. I loved how they looked together with that pretty sleeve poking out.
LOOK NUMBER 2: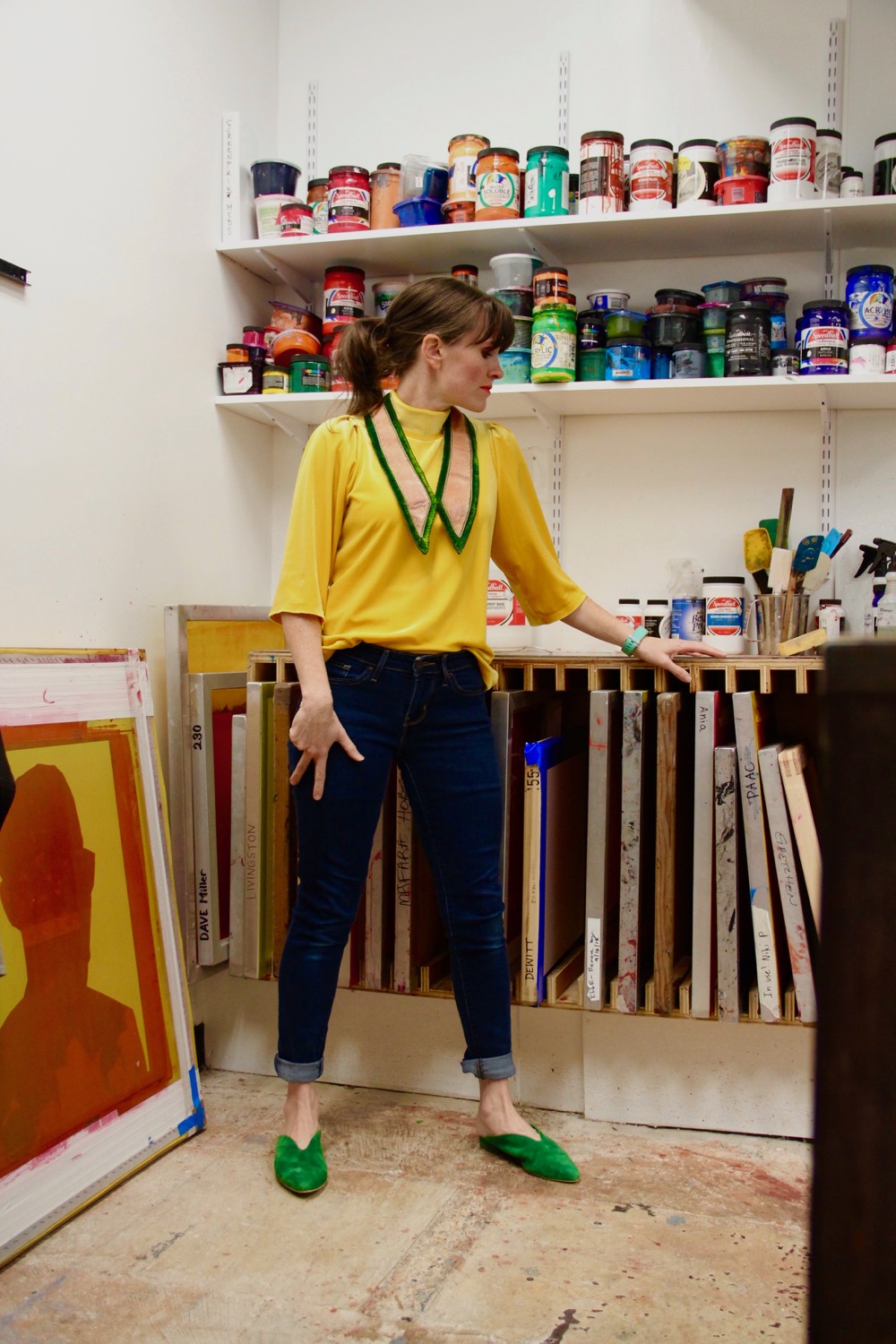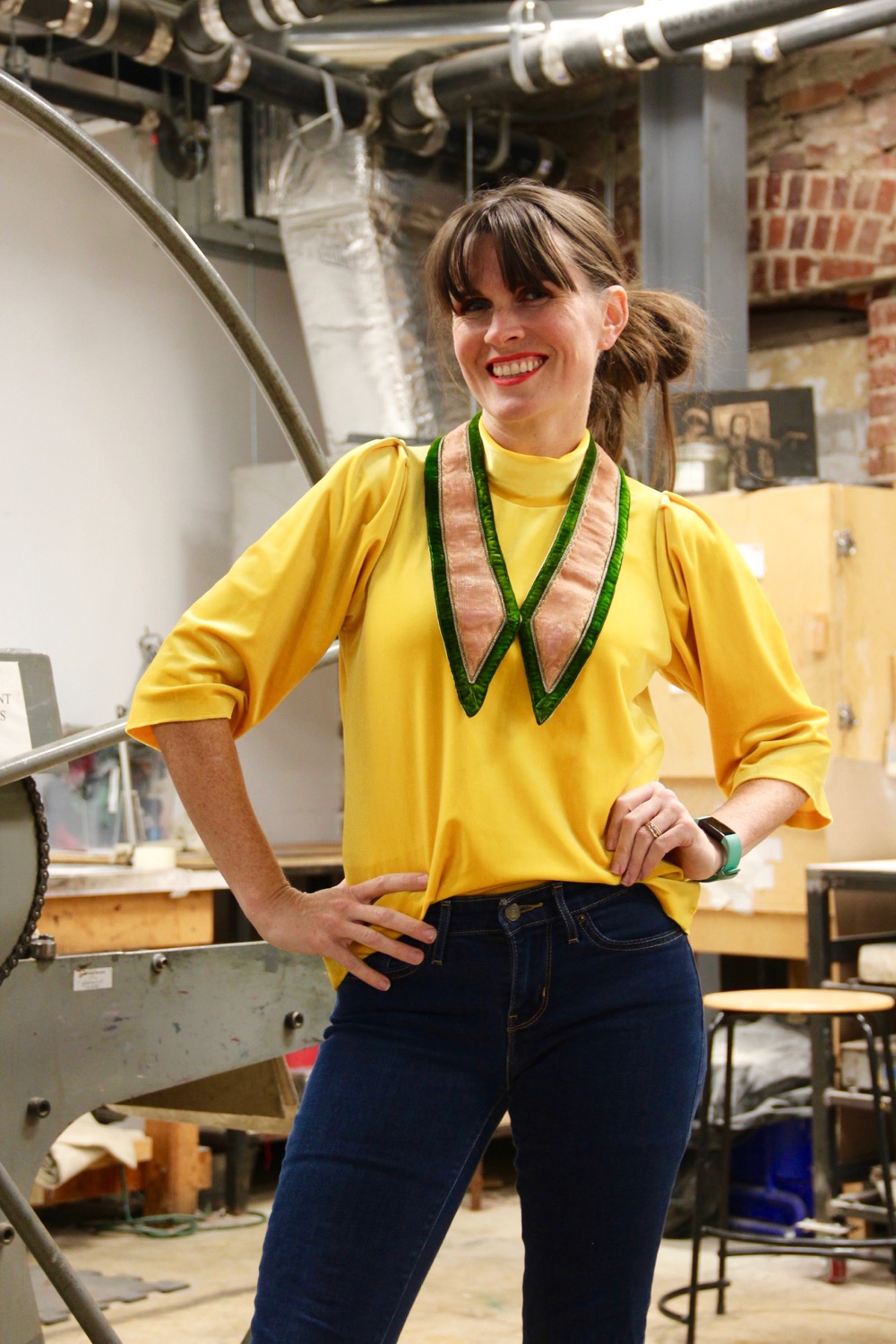 Headed out for a Gallery Stroll? Date Night? This is my slightly casual, but artsy and sophisticated look with the Busan Top. I paired it with this vintage costume piece, some RTW jeans and my new favorite slides for a look that I could feel "cool" in, but still be as comfortable as a t-shirt and jeans!
LOOK NUMBER 3: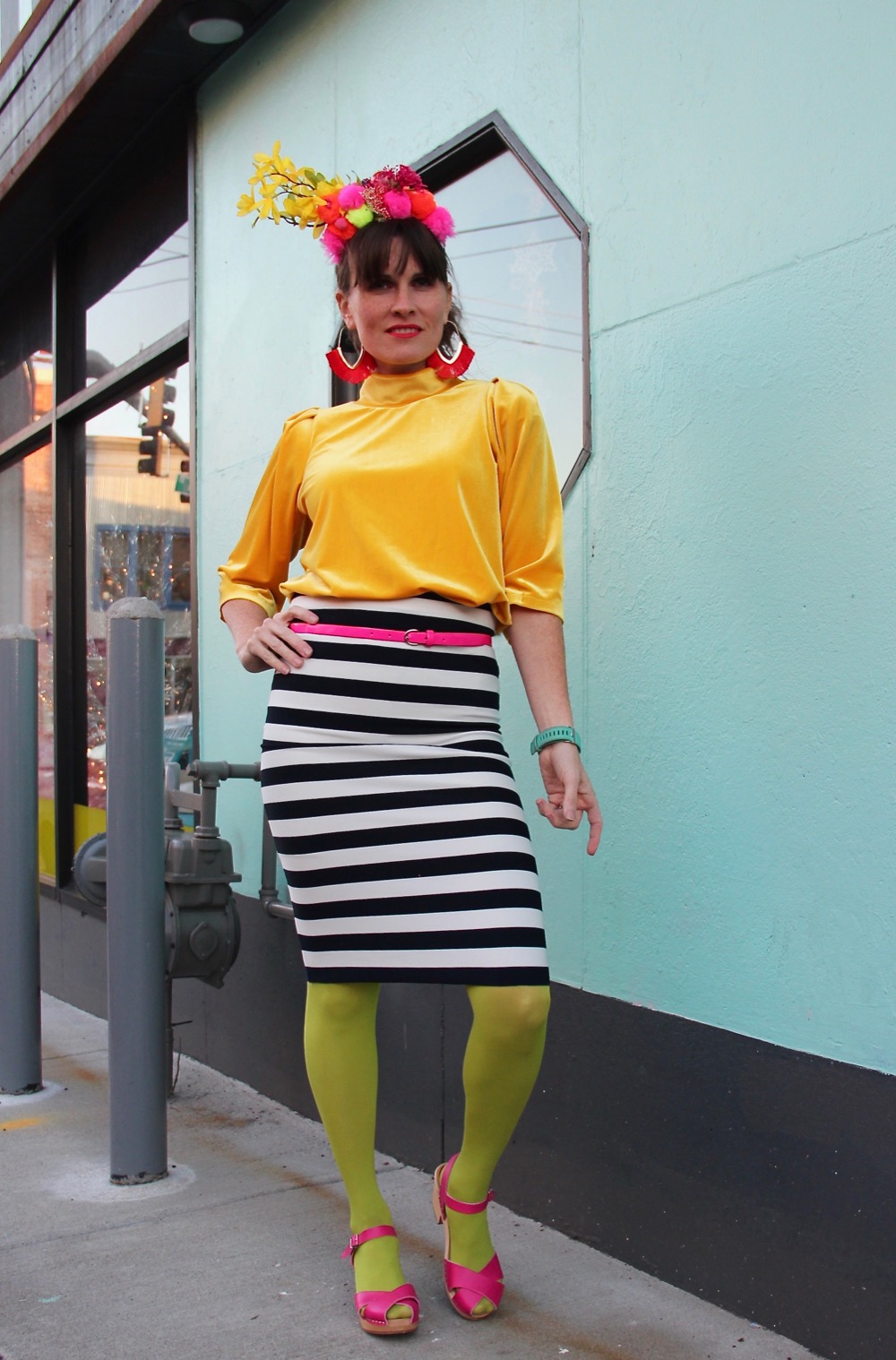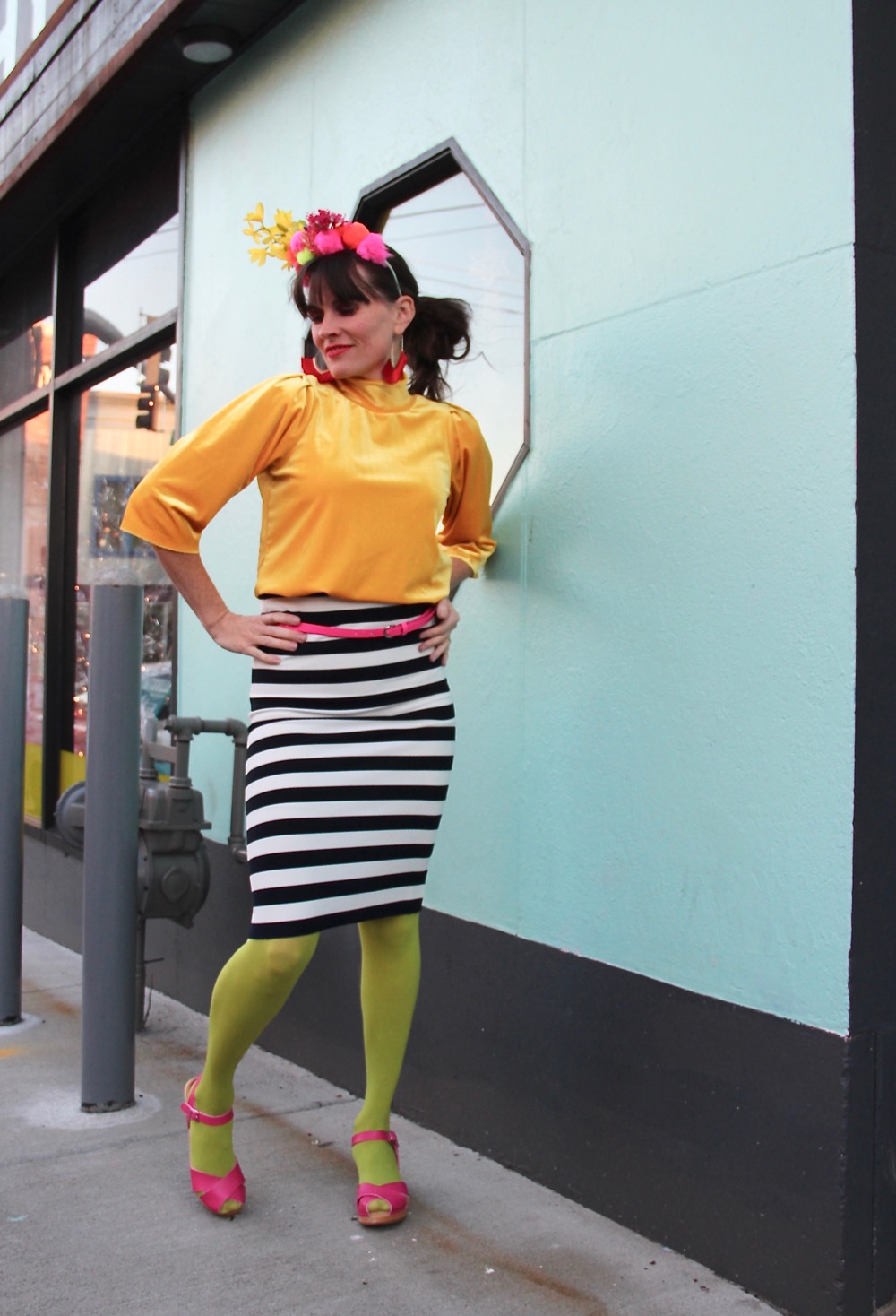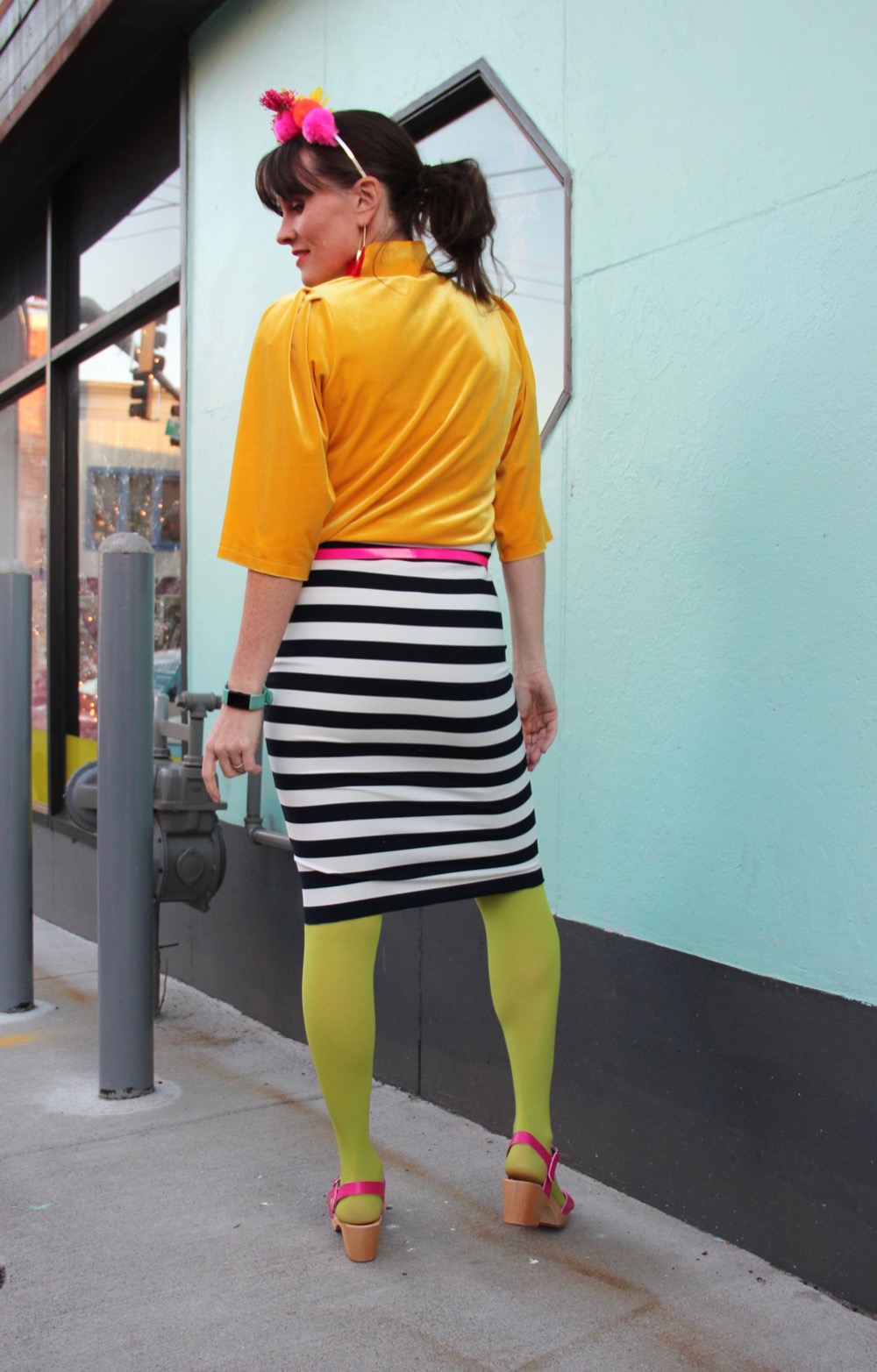 Sometimes I like to express myself through clothing by color-blocking, print-mixing, and wearing handmade "crowns." This last outfit is what I'd wear to a party, or church (but without the crown!). I paired this knit shirt with a stretchy, high-waisted skirt, belt, and tights. Easy and Fun!
I hope you all give this pattern a try because it is really comfy, but still interesting, making it a versatile piece to have in your wardrobe.
For more bright colors, dancing, and all-around sewing FUN, come visit me on Instagram @katiekortmanart or at my blog Katiekortman.com.
---
Interested in following the Make It Wear It blog series? You can follow Itch to Stitch's blog on Bloglovin' or you can also sign up below to get the Itch to Stitch newsletter. Either way, you'll be notified when the first issue of Make It Wear It is up.