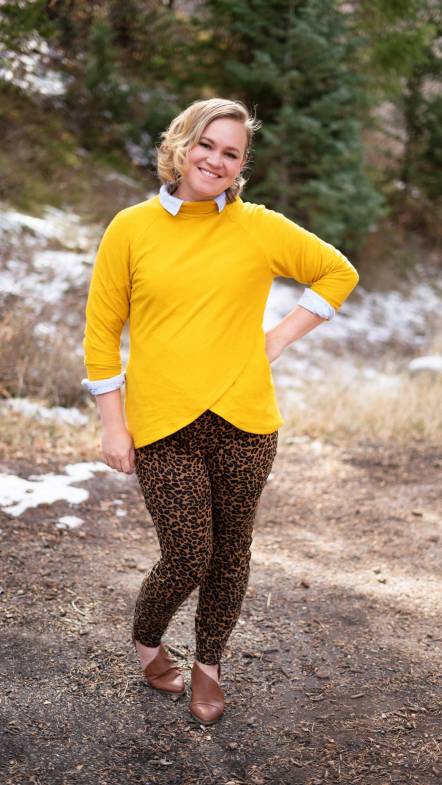 Orono Top by Mckell—Make It Wear It
Yellow makes me happy, especially in the winter, I think it's the perfect remedy for dull days.
In this issue of Make It Wear It, Mckell made a lovely Orono Top that brightens up my day.
Before jumping into the details, let me say thank you to our fabric sponsor, imagine gnats. Yes, Mckell used the same fabric that Bernice used for her Davina last time! The fabric is that irresistible!

I will let Mckell tell us about her beautiful Orono!
---
Can you believe that the Orono Top is the first Itch to Stich pattern I've ever made?! How is this possible? It certainly won't be my last, because I loved everything about this pattern. The instructions were clear and concise and the illustrations were very well done. I even loved how the pdf pattern was put together, with the dots in the corners, making it simple to line everything up just right. And I love the layers function where you can pick and print just the size you need.
The Orono Top was a fairly quick sew… I had it cut out and sewn together in a matter of 3-4 hours. I love having a go-to pattern in my collection that I know can be done in a short amount of time. It was an easy pattern as well, perfect for the confident beginner.
For the fabric, I chose this amazing Bamboo/Cotton Stretch Sweatshirting in Gold from imagine gnats. She describes this fabric on her website as follows: "Bamboo cotton stretch sweatshirting is a luxuriously soft and cozy sweatshirt fleece in a blend of bamboo rayon, cotton, and spandex. With excellent stretch and recovery, this is the loungewear fabric of your dreams…" and I would have to agree wholeheartedly!
This fabric feels like you are all wrapped up in Fall and Cozy Blankets and Heaven! It's got the perfect amount of stretch and structure and is the ideal pairing for the Orono Top. It shows off the curved hem and pocket details perfectly.
I loved finding different ways to style this top. First off, the Orono Top is fantastic all on its own. It has some fun details that make it an interesting, stand-alone piece. So for my first look, I just paired it with jeans and a necklace. The turtleneck, curved overlapping hem and pockets are the details that make this top stand out.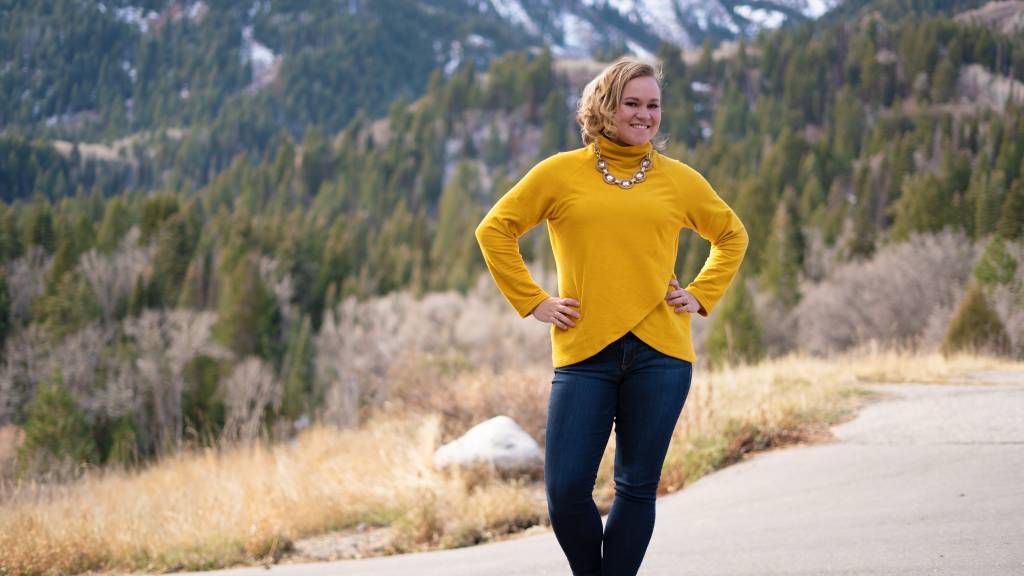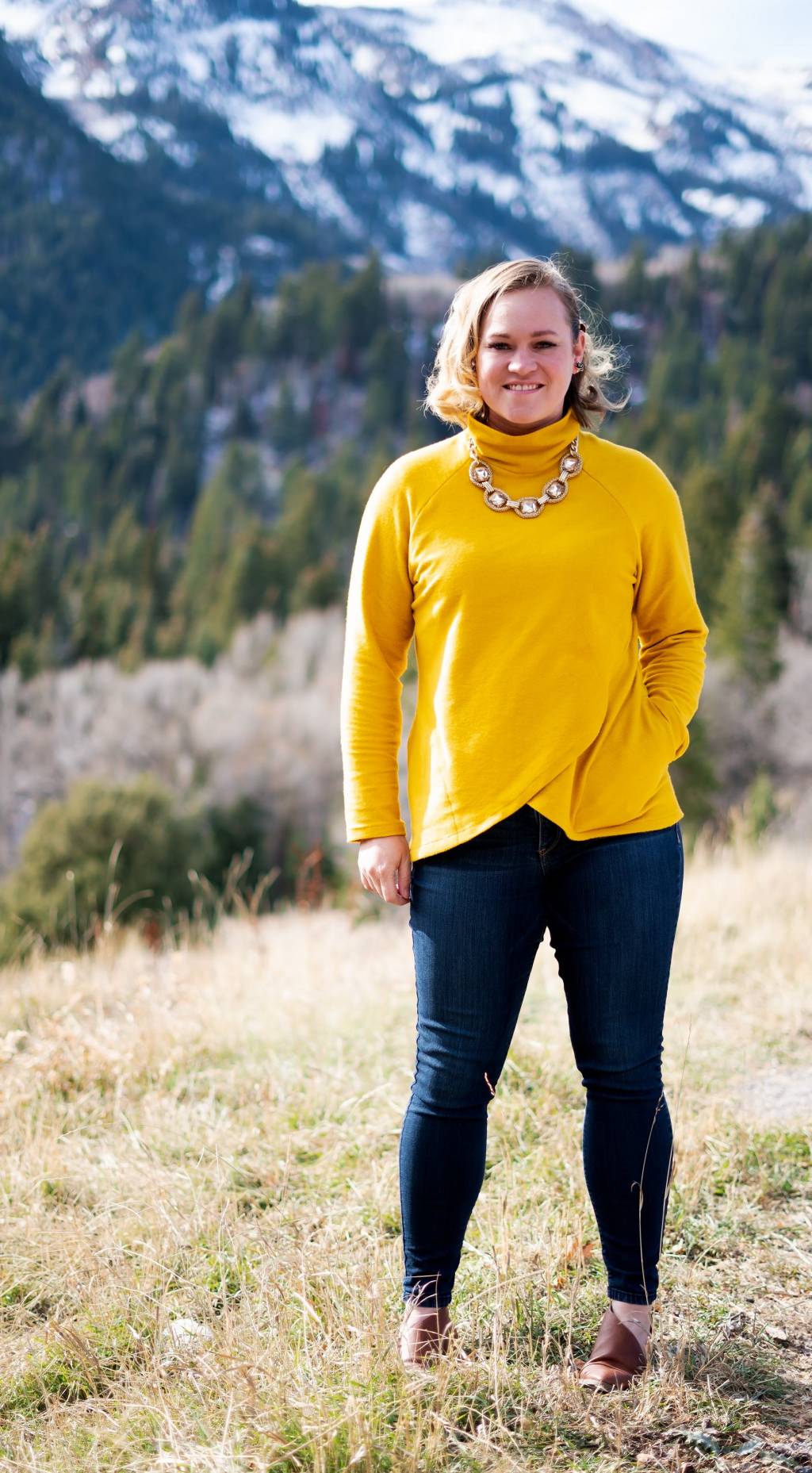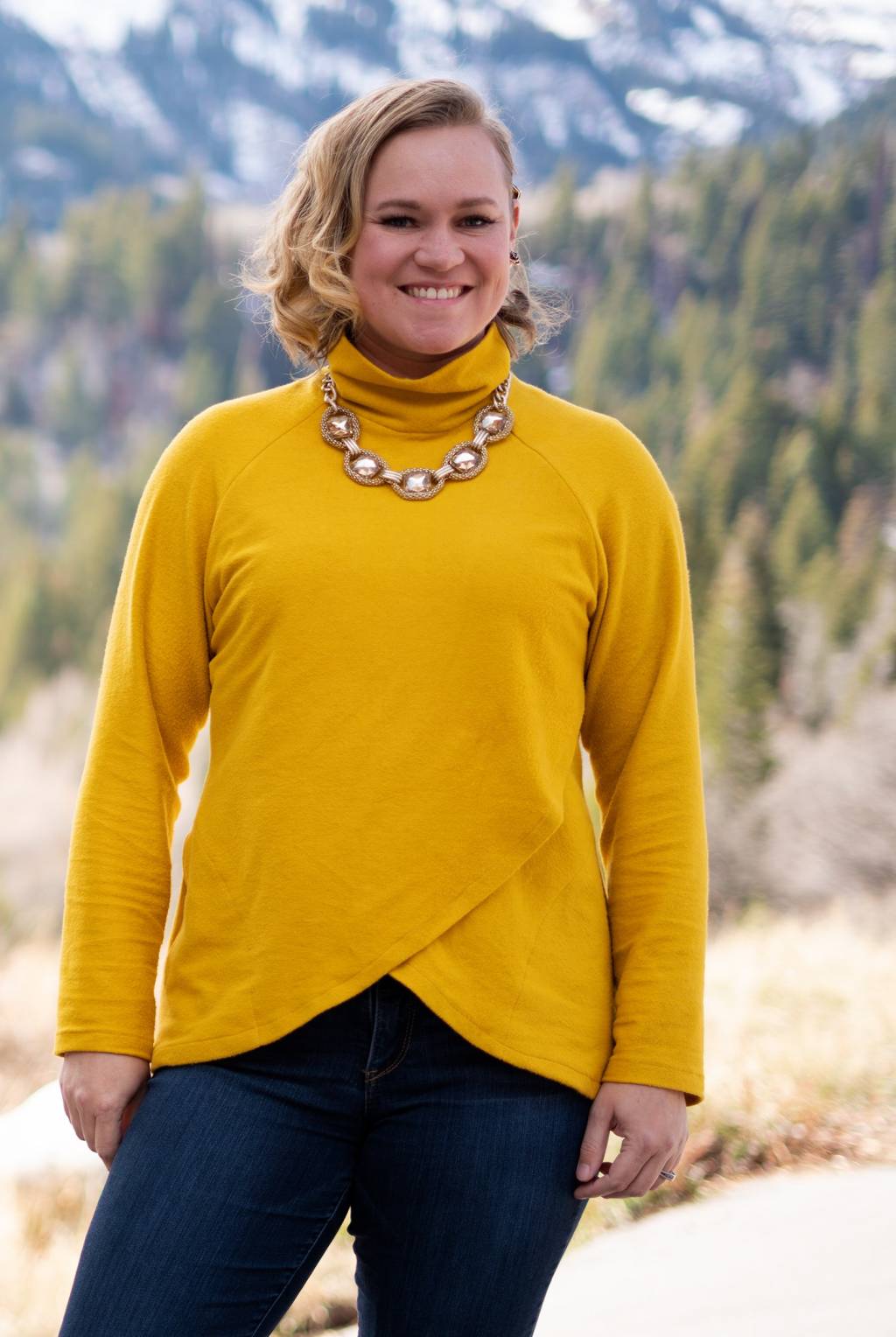 For my second look, I folded the turtleneck down to create more of a mock neck and layered a blue oxford shirt underneath. I also folded the sleeves up a bit so you could see the cuffs of the oxford shirt peeking out. I paired it with a fun pair of cheetah bottoms and had a whole new look!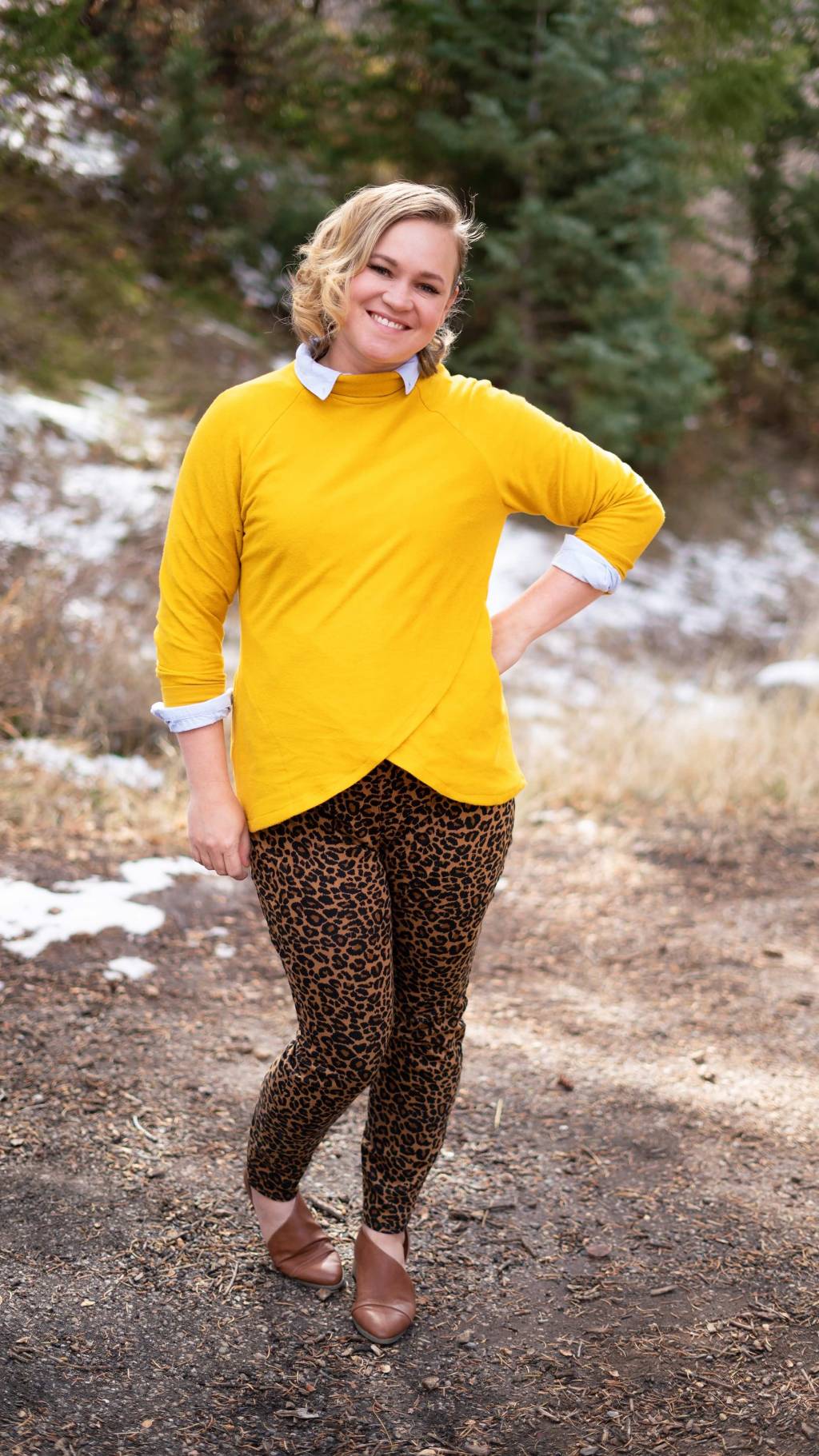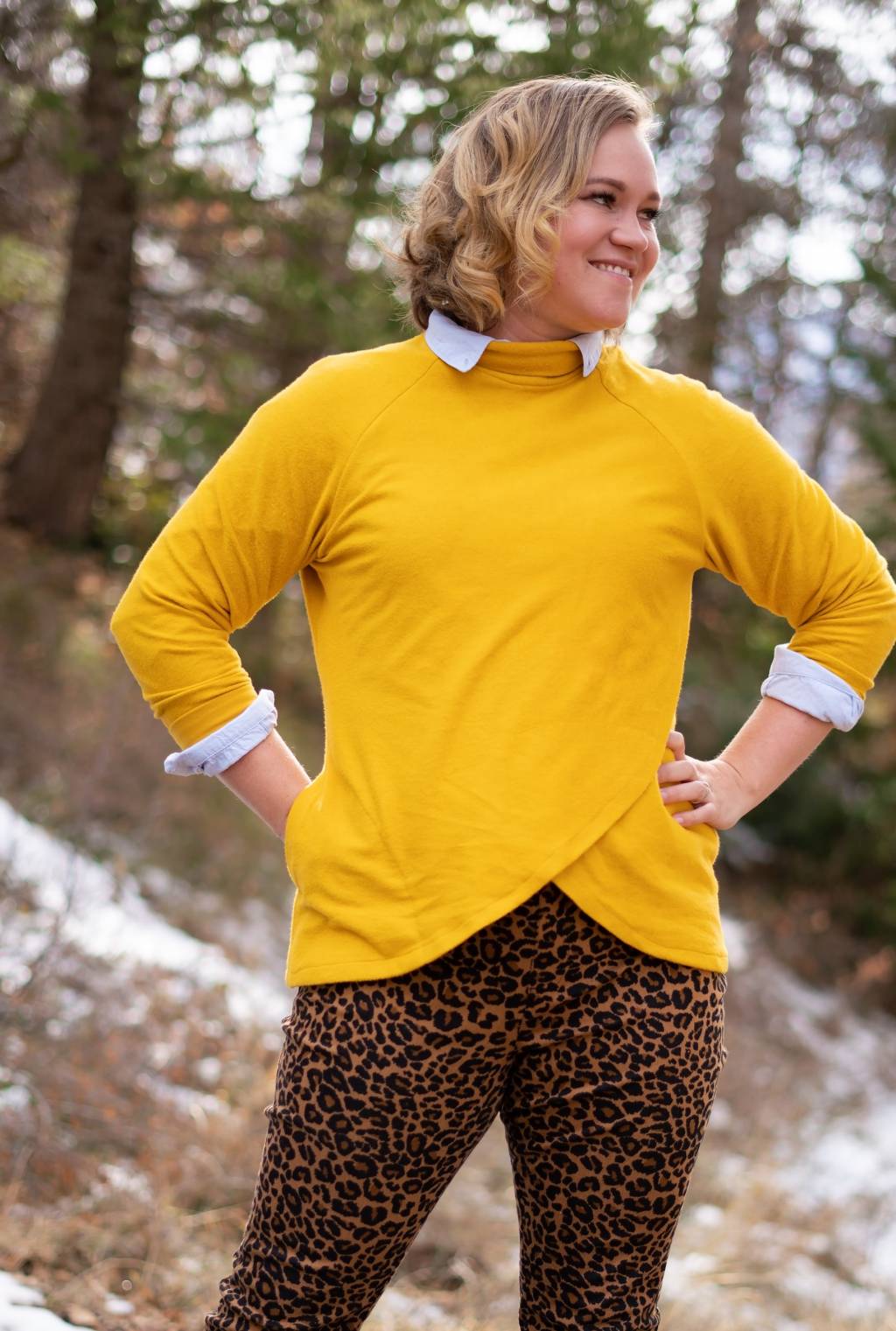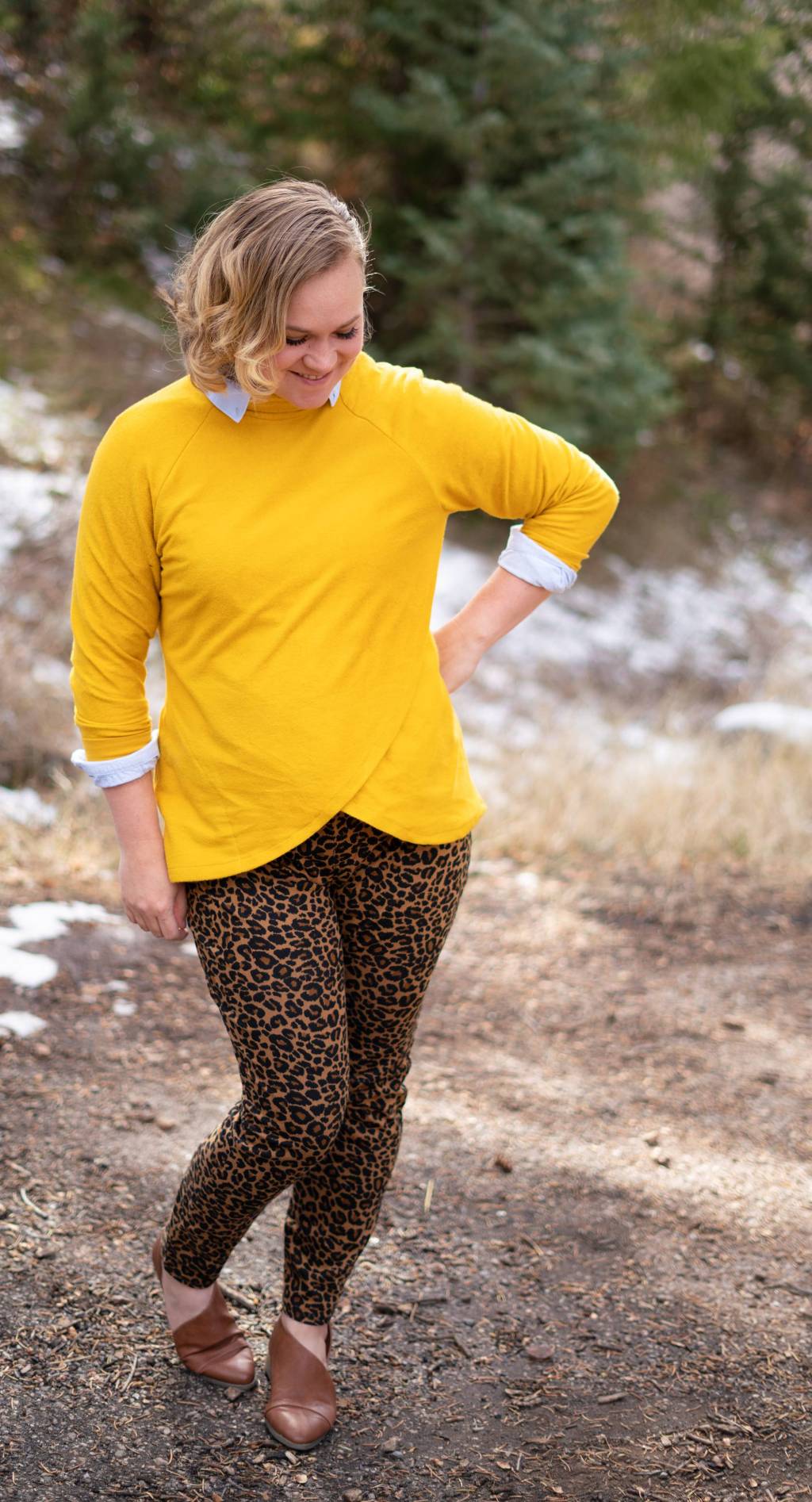 And for my third and final look, I just added a scarf. The Orono Top is the perfect layering piece for Fall! I also tried it with a jean jacket, and it felt great. Sometimes, sweaters can feel too bulky and restrictive when you add a coat or jacket over it, but this top felt perfect underneath my jacket. We took these pictures up in the canyon where it was a bit chilly, but I never felt cold even when I had just the top on. I can see me getting a lot of wear out of this top this season as the temperatures are dropping!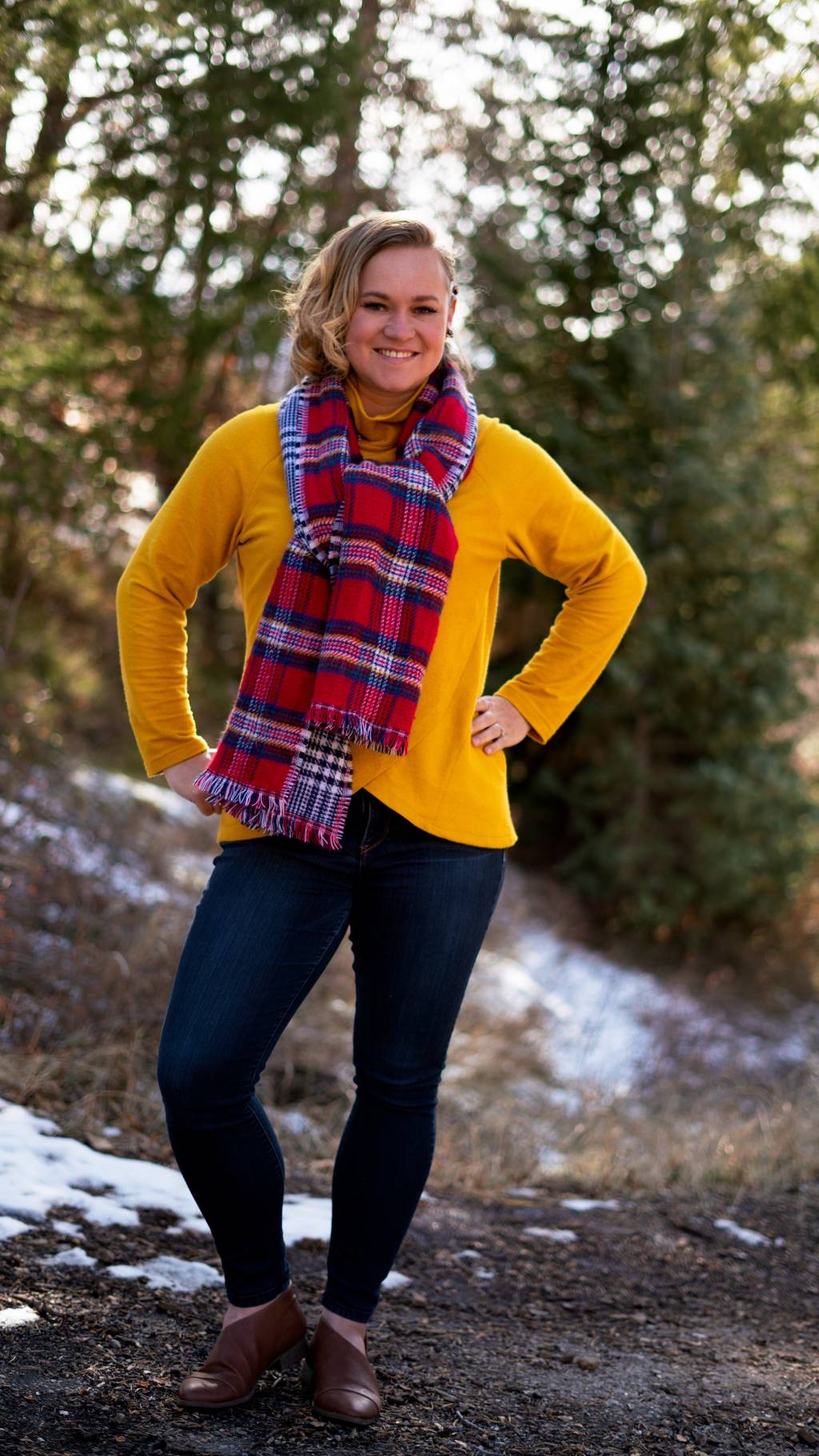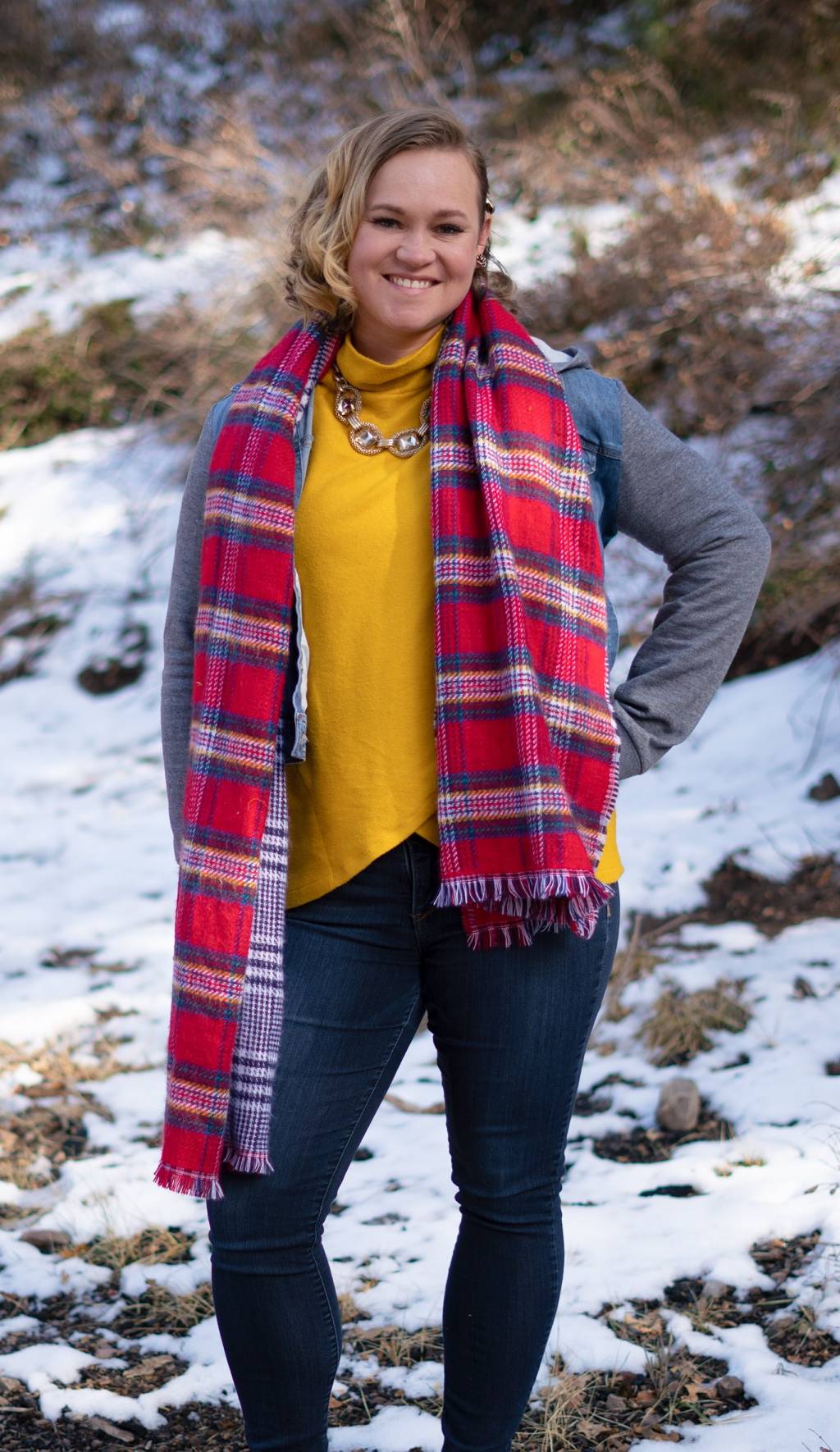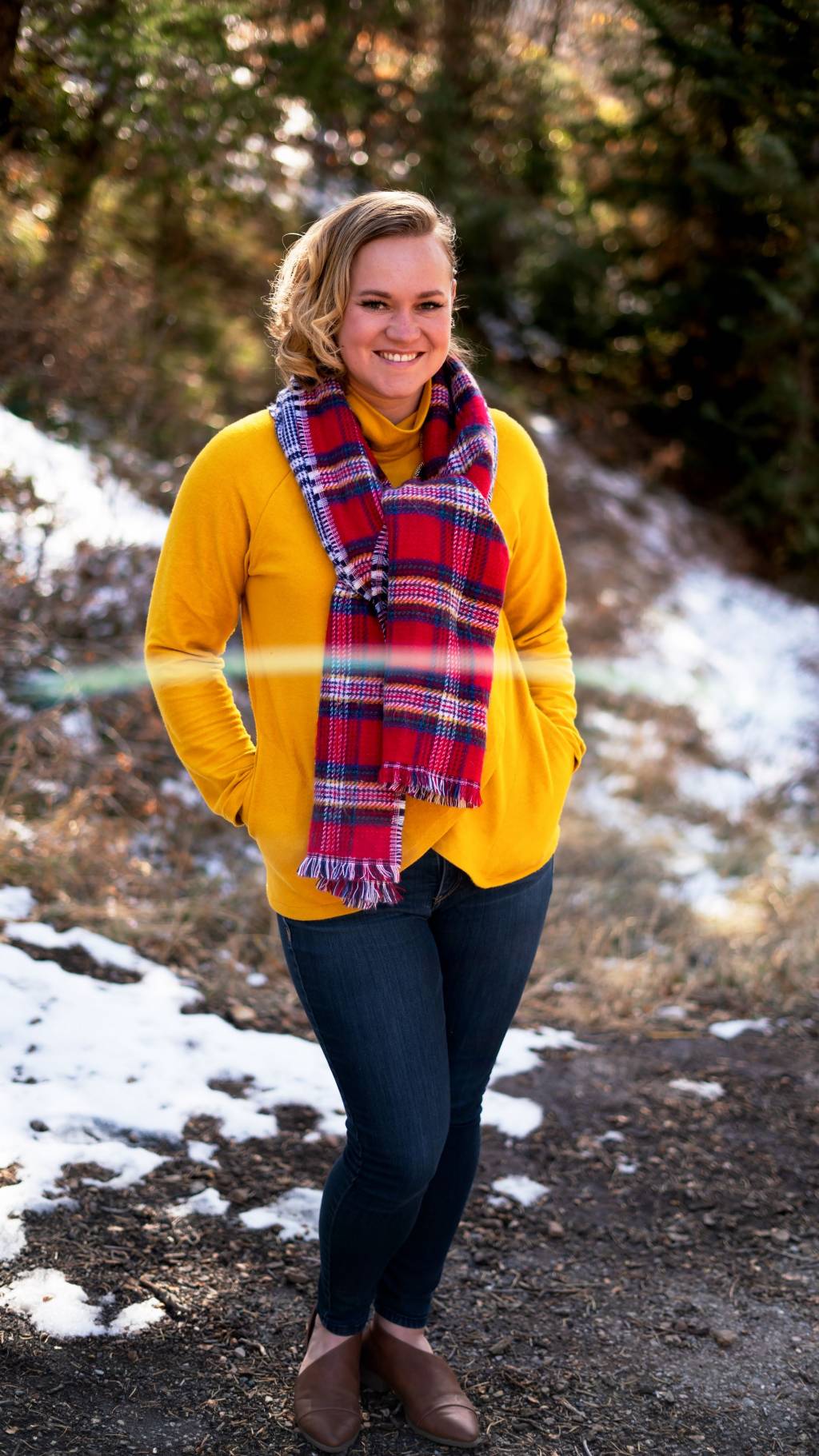 I want to thank Kennis for asking me to be a part of the Make It Wear It blog series. I had so much fun sewing up the Orono Top and can't wait to expand my Itch to Stitch pattern collection!
Thank you also to Imagine Gnats for gifting this gorgeous fabric for me to use!
Thanks for following along friends!
-McKell Mortimer
---
Interested in following the Make It Wear It blog series? You can follow Itch to Stitch's blog on Bloglovin' or you can also sign up below to get the Itch to Stitch newsletter. Either way, you'll be notified when the first issue of Make It Wear It is up.