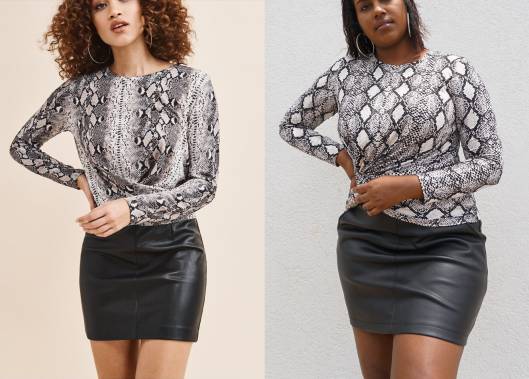 Nottingham Top by Keira—Make It Wear It
I am blown away by Keira's interpretation of the Nottingham Top!
In this edition of Make It Wear It, Keira is inspired by a ready-to-wear outfit, and she is using the Nottingham Top to accomplish her mission. I think you'd agree with me that she totally nailed it when comparing to her inspiration photo of the ready-to-wear outfit. In fact, I think she wears it way better! Let's dive right in it now!
---
Hi Stitchers!
Can you believe this is my first time making an itch to stitch pattern? I've been eyeing them for so long and the truth is I wish I had made one up sooner because now I am hooked! I always thought of Itch to Stitch patterns as clean, classic, and everyday wear appropriate. To sum it up, I would say they are wardrobe staples. My personal style however, is all over the place; I kind of wear whatever I want whenever I want according to my mood. One word I will never use to describe my style is classic, so of course this was an amazing challenge I could not pass up.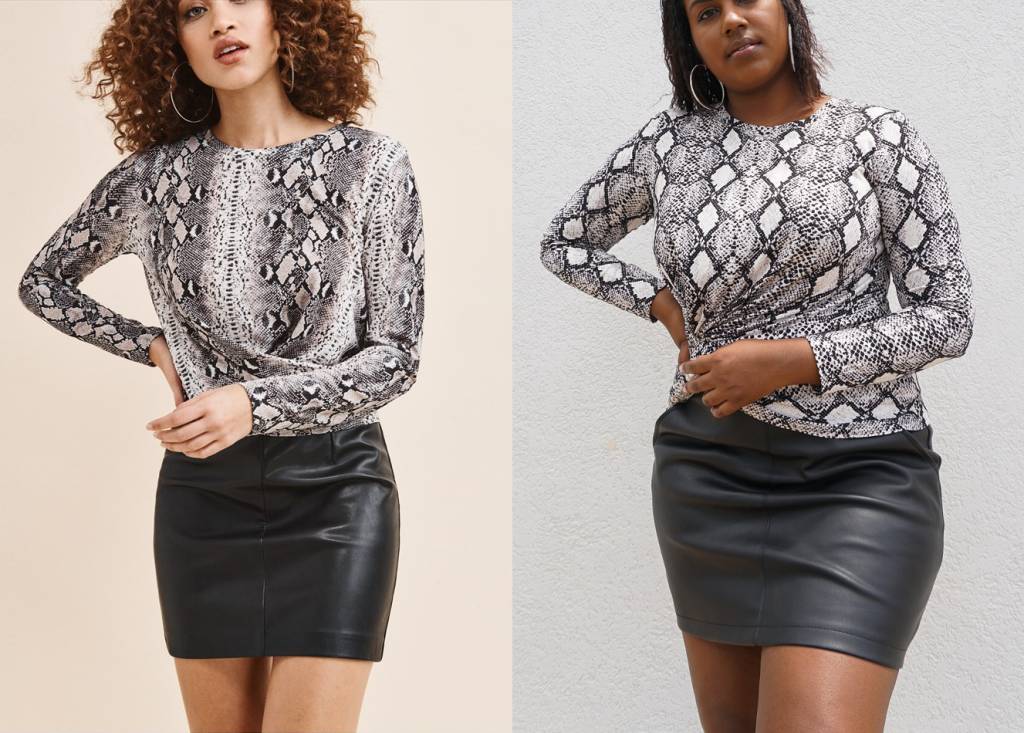 I generally do not follow fashion trends, but every once in a while I come across a must have on social media. Lately, I've been seeing snake print everywhere and despite my fear of the slimy creatures, I want everything snake print. I'm also hooked on Pinterest and a major fashion trend on there right now is the twists, knots and ties style. When I found a combination of those two trends, I knew I had to recreate the look and I found the perfect pattern; the Itch to Stitch Nottingham top.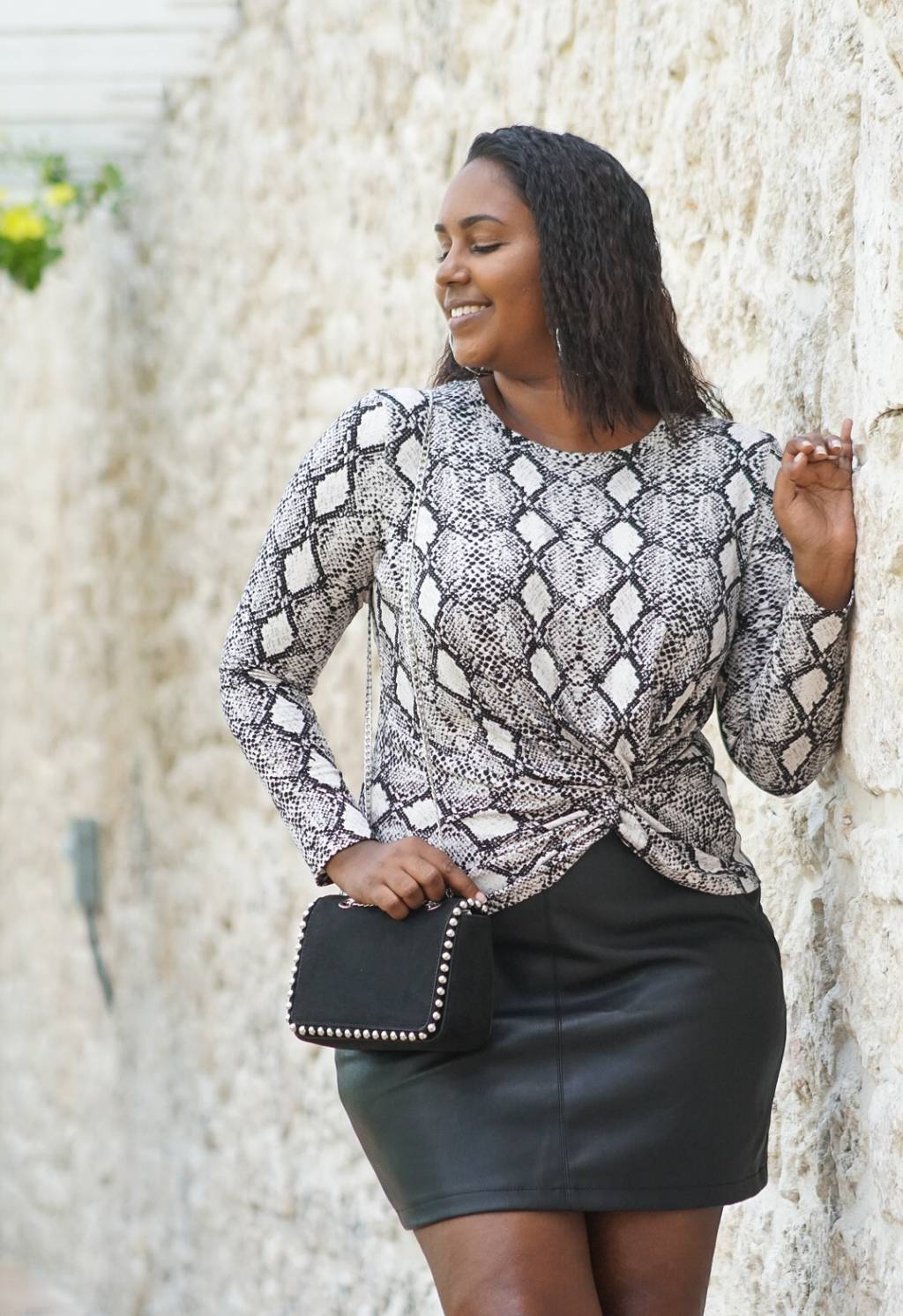 The Nottingham was a great base to recreate the top in my inspiration photo. The neckline and sleeves were just right, and though the knot is slightly different, the effect is the same. I shortened my top by three inches and my sleeves by two inches. Instructions are provided for all of these alterations so no worries. I knew I wanted a more fitted silhouette than the included ease provides, so I cut size 6, two sizes smaller than my recommended size. I did end up taking in each side seam about ½ inch from the waist tapering down to the hem as well. Personally, I think the knot draws in the waist and I am obsessed with the illusion it creates. My curves never looked this good!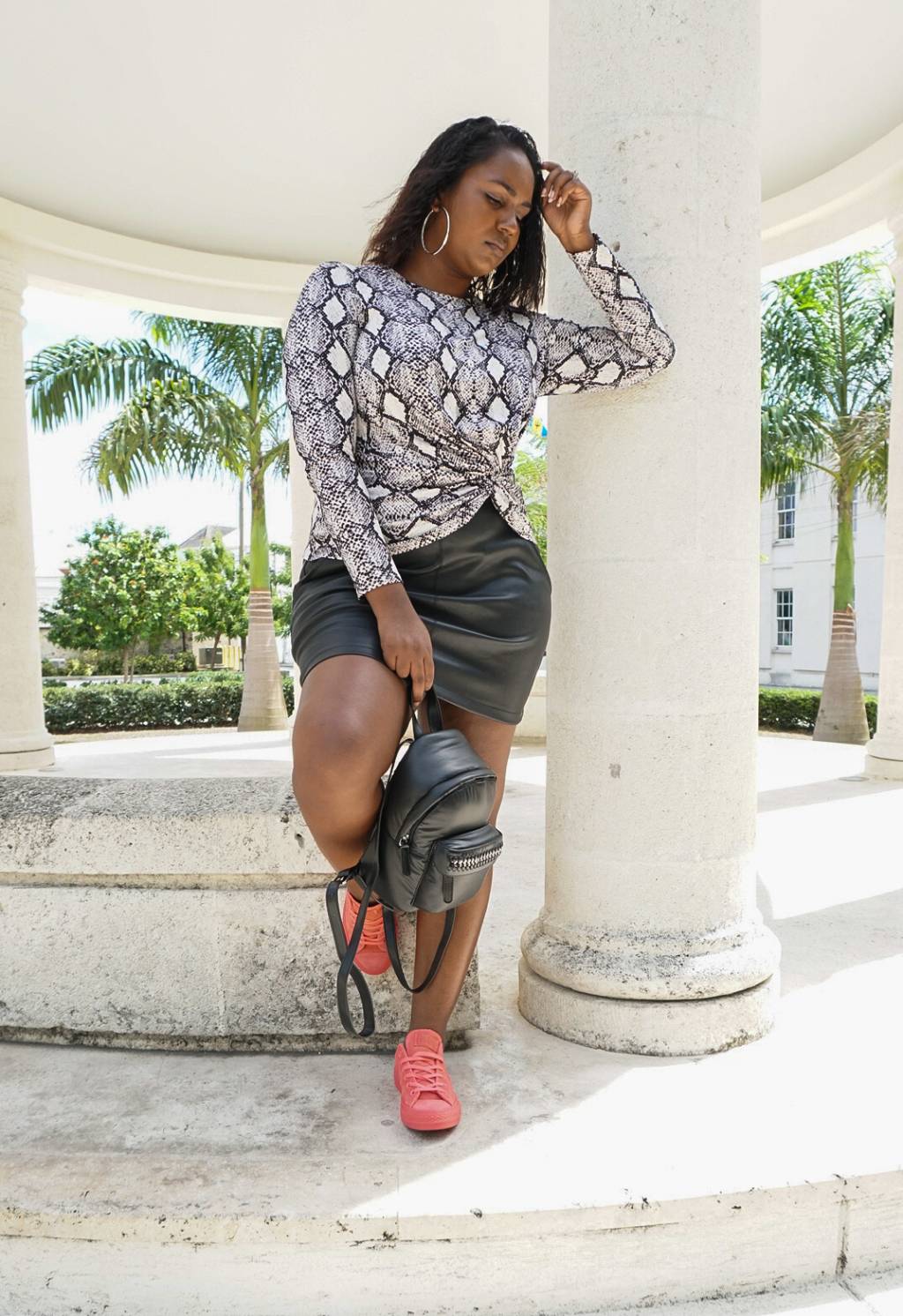 I am not exaggerating when I say that this snake print fabric is the softest dreamiest fabric I have ever worked with. It is a double brushed poly I picked up from Fabric Mart Fabrics and I need to snatch some more before it is sold out. To my surprise, the print and colour were pretty similar to my inspiration so recreating the outfit went smoother than I imagined. I used just about 1 ½ yards of fabric to make my Nottingham top.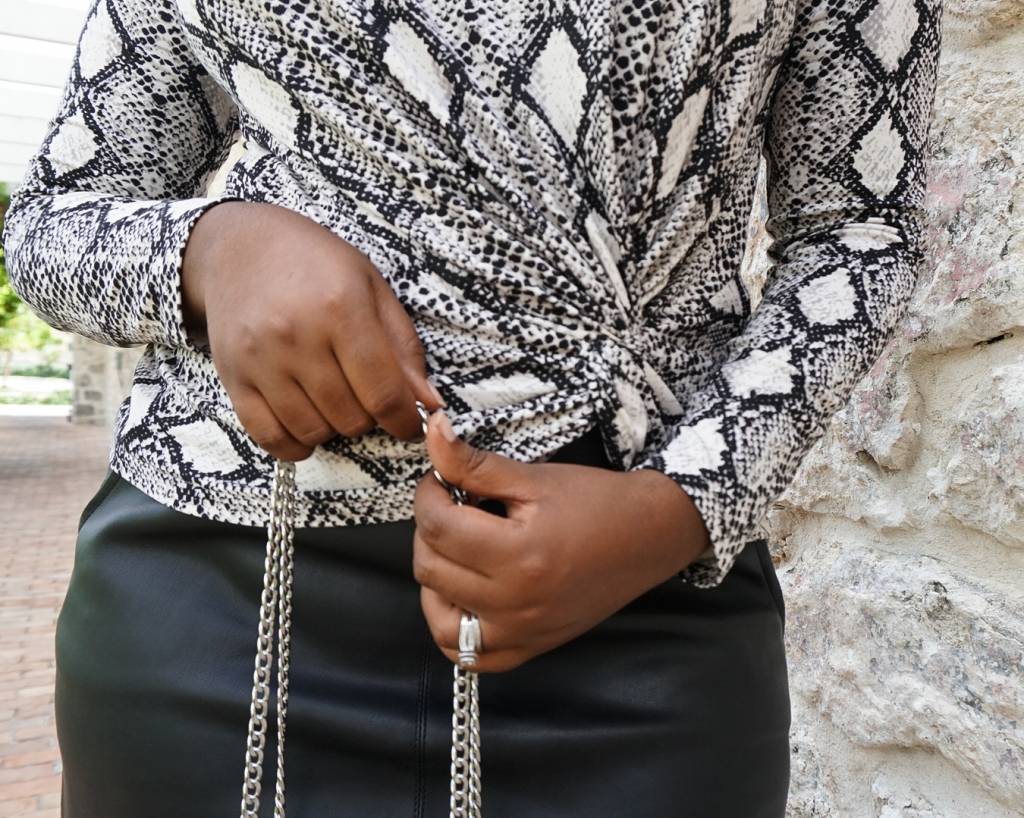 Lucky for me, my inspiration photo does not show the full outfit so I had freedom with accessories and shoes. I already had silver rhinestone hoops and I found the perfect faux leather skirt! The only problem was, I couldn't decide on one look so I styled my outfit two ways. One for a more casual day and the other for a night on the town.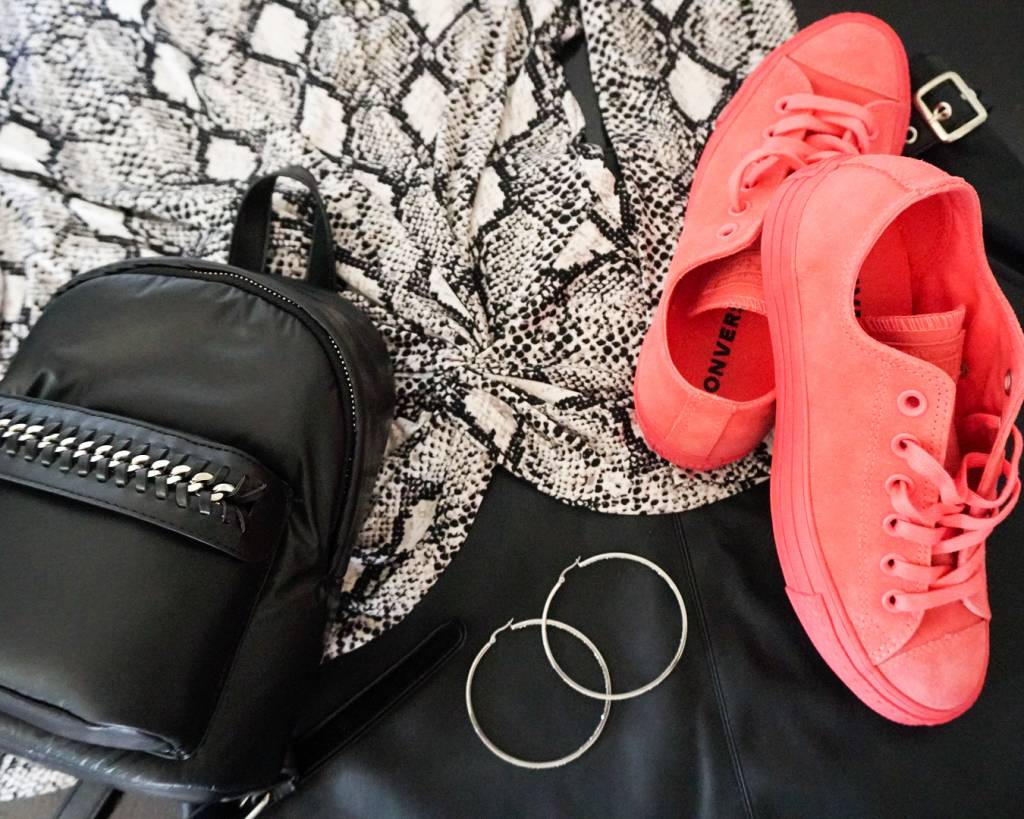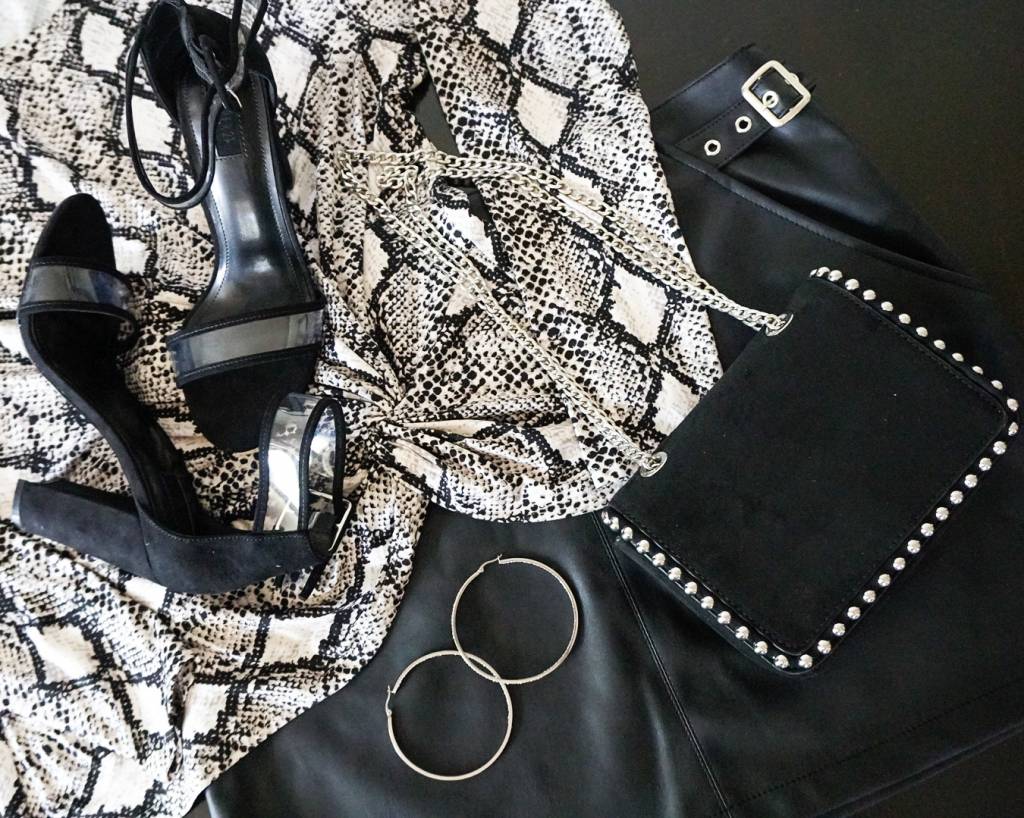 My casual day look features a faux leather mini backpack and coral suede converses to add a pop of seasonal colour. The chain detail on the backpack gives the outfit an edgy vibe, and the sneakers add some sporty flair. I wouldn't want to mess with me if I saw me on the curb in this outfit. I call this one 'Too cool for school'. ☺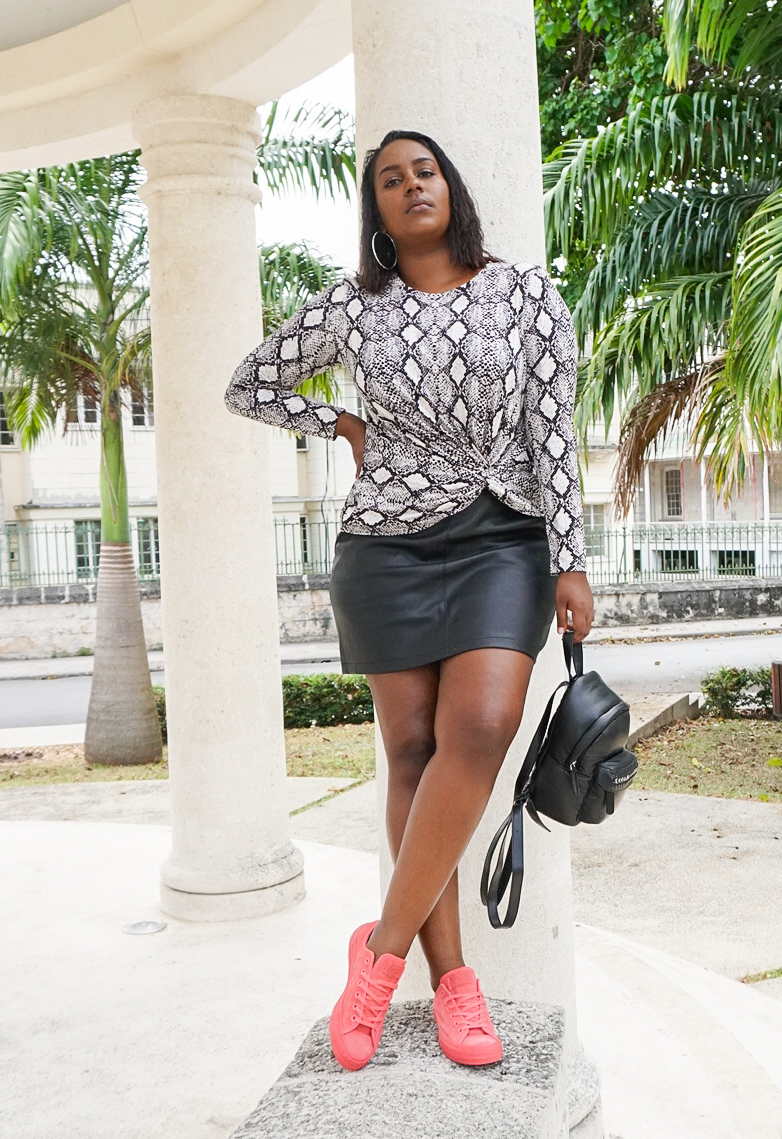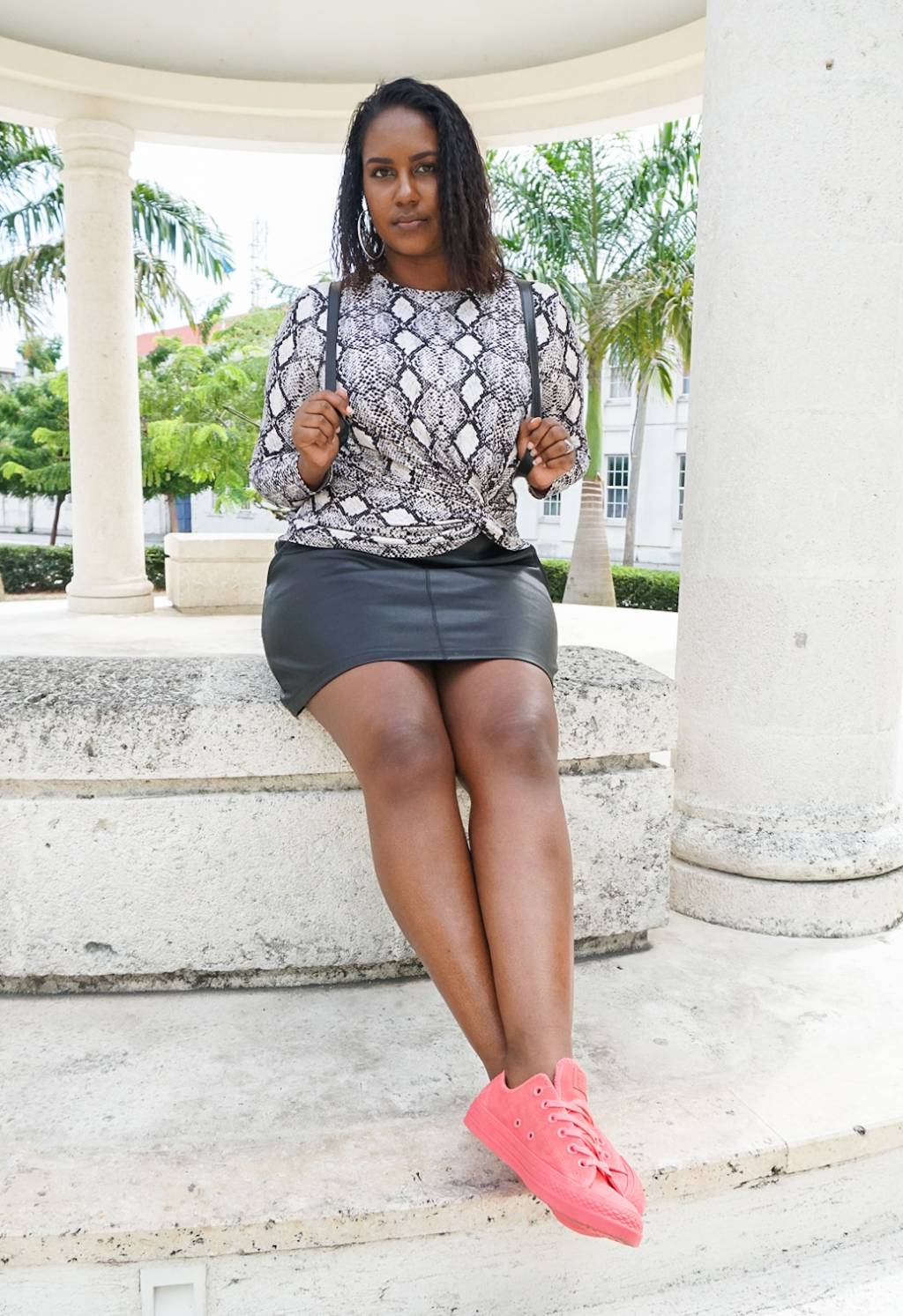 My night time outfit also ranks high on the edgy scale. My faux suede purse is studded and has chain straps. Since the purse is a bit flashy, I kept the shoes simple. I wore a pair of translucent chunky heels.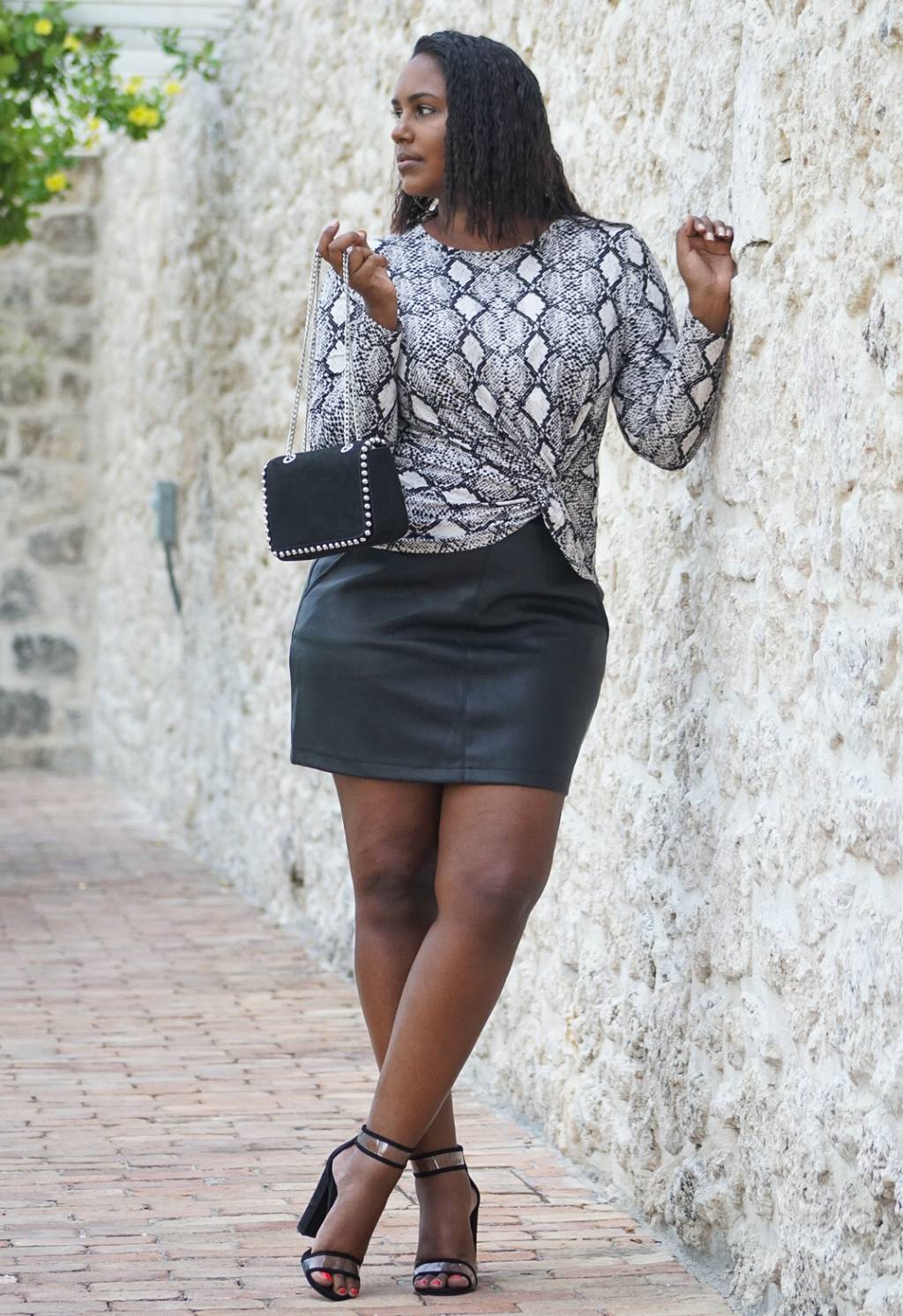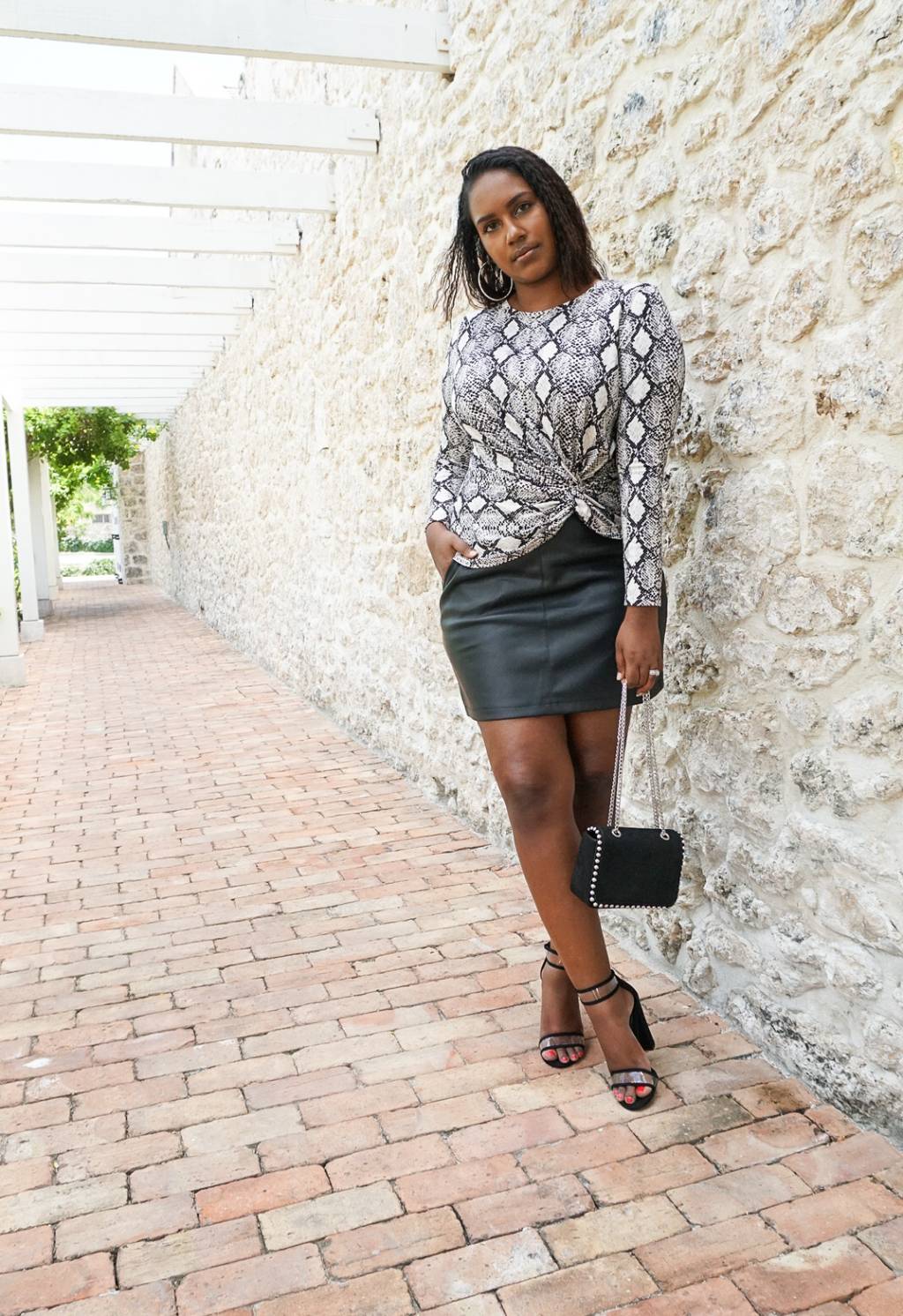 If you haven't noticed by now, the Nottingham top is a very versatile pattern. I styled it two different ways and I already have more looks planned in my head. The pattern comes in sizes 00-20 and features three sleeve options, so whether you prefer short flutter sleeves for sunny days, or long sleeves for chilly nights, the possibilities are endless! I see lots of Nottingham tops in my future and I hope I inspired you to try it too!
Toodle-loo
Keira @islandsewcialist
---
Interested in following the Make It Wear It blog series? You can follow Itch to Stitch's blog on Bloglovin' or you can also sign up below to get the Itch to Stitch newsletter. Either way, you'll be notified when the first issue of Make It Wear It is up.