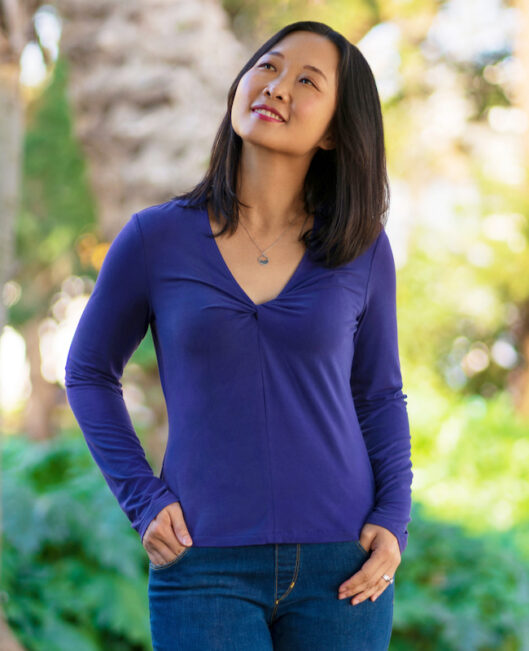 New Pattern: Zakopane Top
Simplicity at its finest—that's how I would describe Itch to Stitch's latest sewing pattern, the Zakopane Top! It's sexy and feminine, yet tasteful and elegant. And it's also quick to make!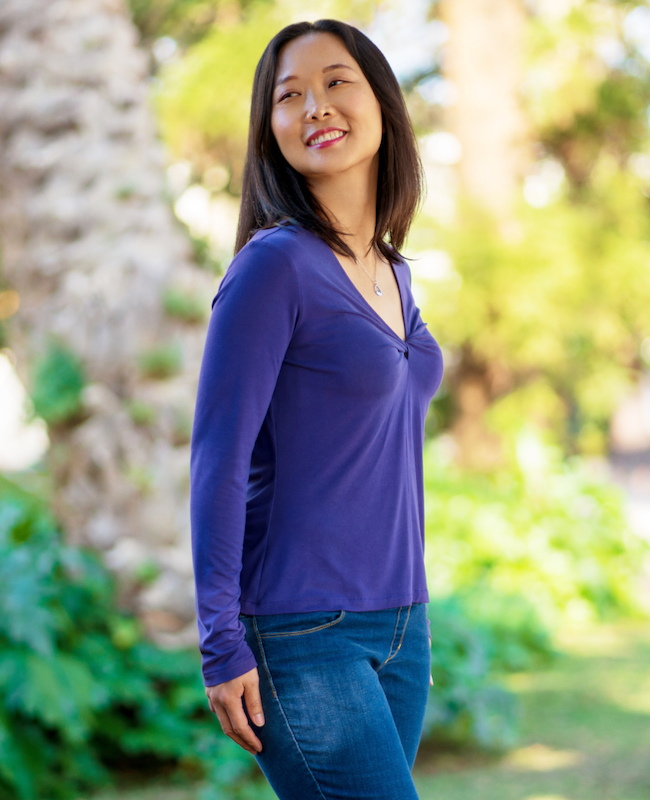 For one week (through March 26, 2023), the Zakopane Top pattern is 20% off. The volume discount still applies—get 15% off your entire cart if your purchase is $20 or more, or 20% off your entire cart if your purchase is $30 or more.
Zakopane Top Features:
Options for regular bust and full bust
Options for short and long sleeves
V-neckline with a twist in the center front
Designed for lightweight knit fabric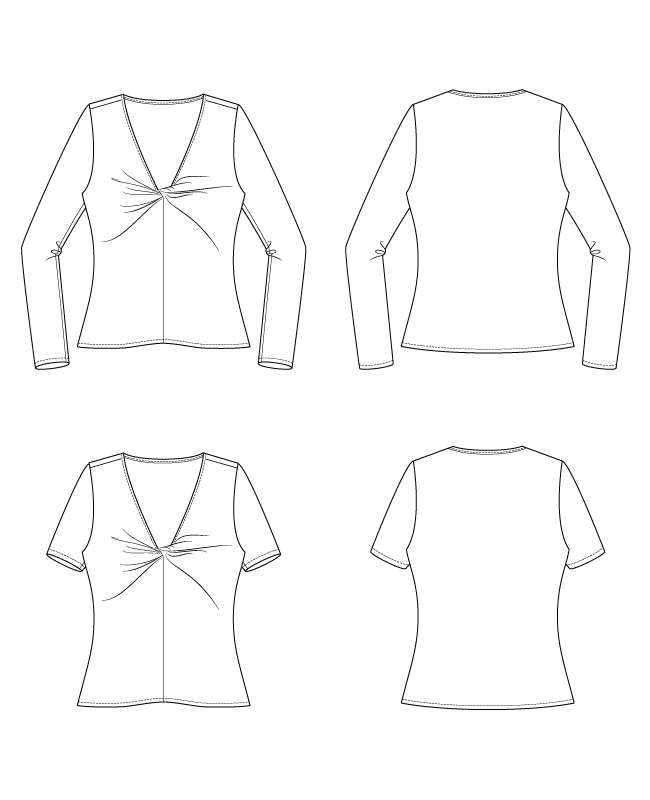 The neckline is the highlight of the Zakopane. It has a narrow, deep, V-neck neckline that is adorned by a twist at the bottom. A few testers were apprehensive about the depth of the V at the beginning, but they were sold after making it! Here is some feedback I got about the neckline:
"I love the v neck, it's great to have something I can wear alone or with a cami. It was a big hit with my daughter too!"
"I really like how it fits and my husband is especially fond of the neckline."
"This is the best knot top pattern I've sewn. The knot lies perfectly."
Of course, you are welcome to wear a cami underneath if you'd like. The Cartagena Cami is perfect with it!
Many testers made several Zakopane because they loved it so much and it's quick! Let's look at all the beautiful tops!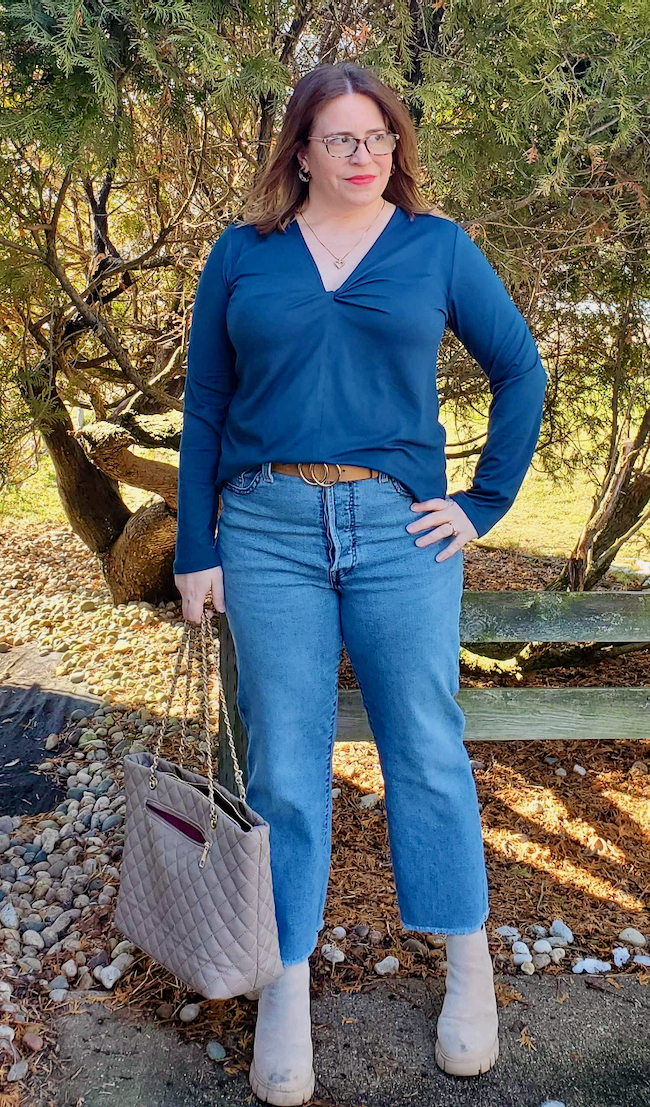 It's been a joy to work with these talented testers on the Zakopane!
Debbie
Denise
Diana
Glenda
Jan
Jolien
Jordan
Leanne
Ruth
Make sure you get your copy of the Zakopane before the sale ends!