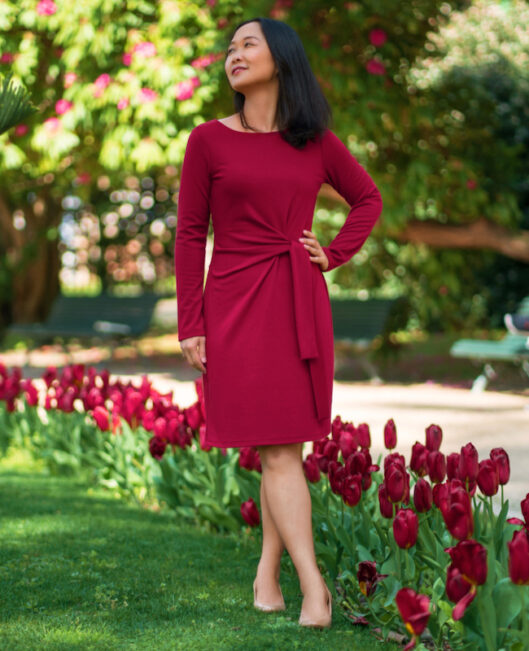 New Pattern: Tustin Dress
Introducing the Tustin Dress, the perfect addition to your sewing pattern collection! This knit dress pattern is unique and as versatile as it gets. With options for both regular and full bust sizes, you don't have to alter patterns to fit your curves – the Tustin Dress has got you covered.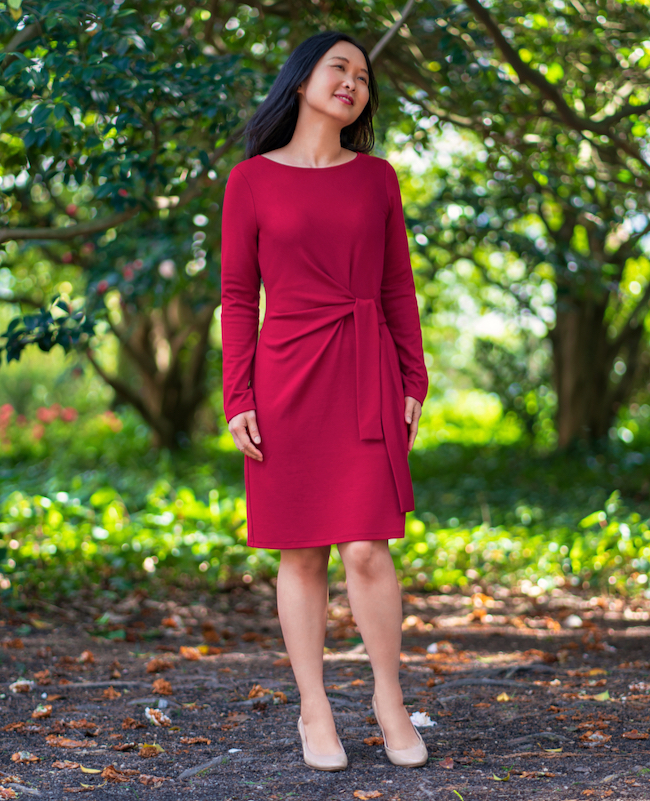 For one week (through April 7, 2023), the Tustin Dress pattern is 20% off. The volume discount still applies—get 15% off your entire cart if your purchase is $20 or more, or 20% off your entire cart if your purchase is $30 or more.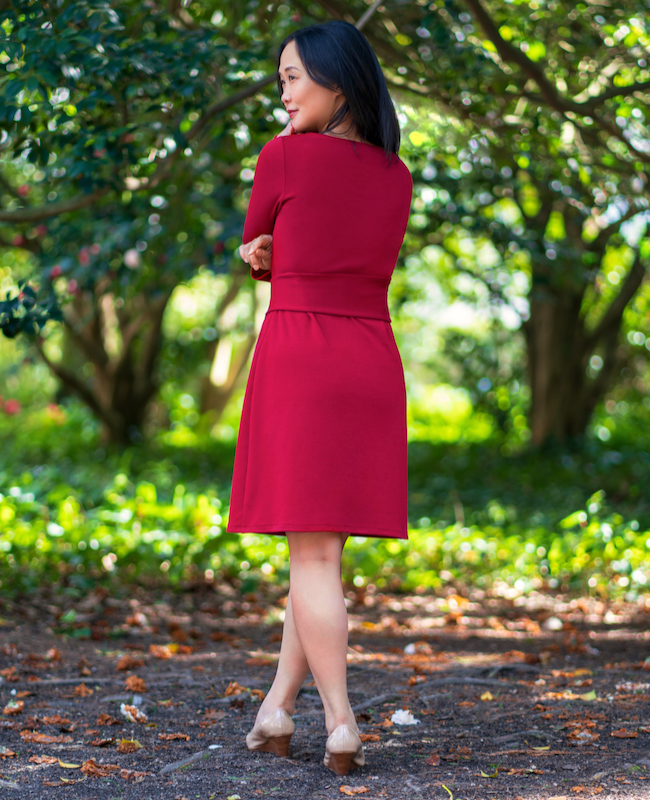 Talking about options, the Tustin Dress also offers long sleeves or short sleeves, so you can wear it in any season! With long sleeves, it looks sophisticated. With short sleeves, it looks casual and cute. However, I also see my testers dressing the short sleeve version up and making it look formal. But regardless of the option you choose, you'll feel like you're wearing your favorite t-shirt, but with the added bonus of looking chic and put-together.
Tustin Dress Features:
Options for regular bust and full bust
Options for short and long sleeves
Wide neckline finished with neckband
Waist tie that emerges from the center front
Designed for medium weight knit fabric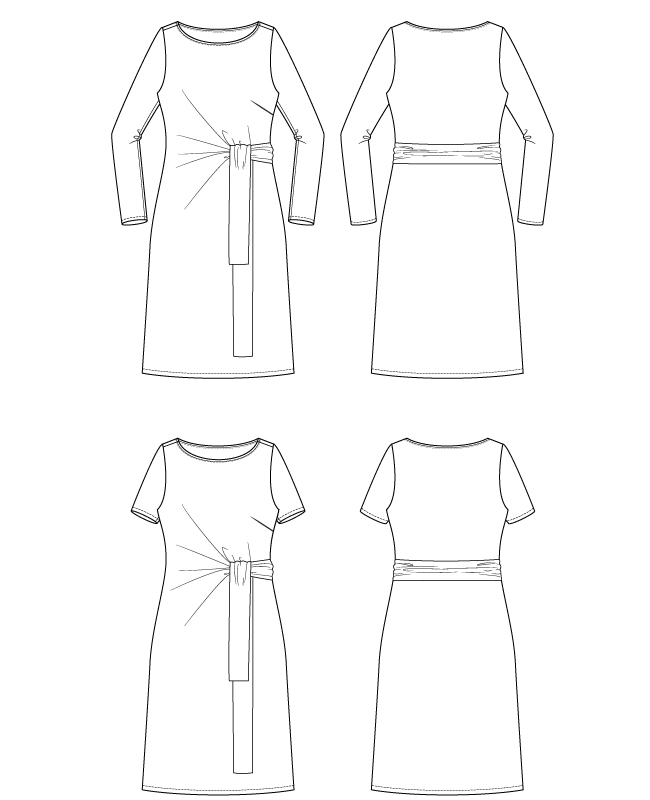 If you ask any of my testers, they will tell you that the Tustin Dress is easier to sew than it looks. You can whip it out in one morning!
Without further ado, let's look at my testers' lovely Tustin Dress!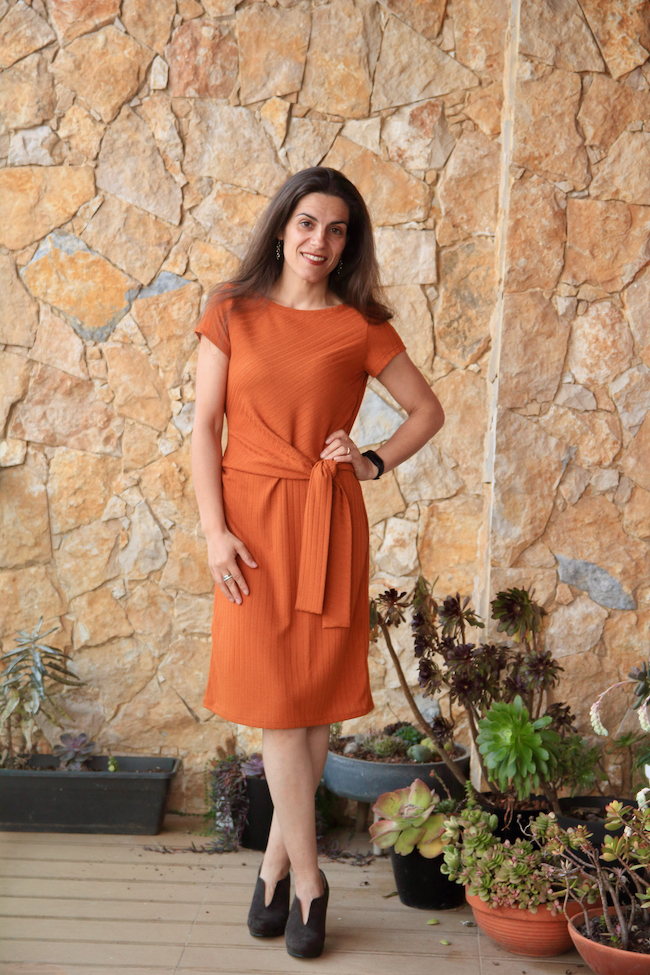 My sincere thanks to these amazing testers for their help!
Debbie
Denise
Diana
Glenda
Jan
Jordan
Leanne
Renata Harris
Ruth
Trust me, once you make your first Tustin Dress, you'll want to make one in every color. So grab some knit fabric, fire up your sewing machine, and get ready to rock your new favorite dress!