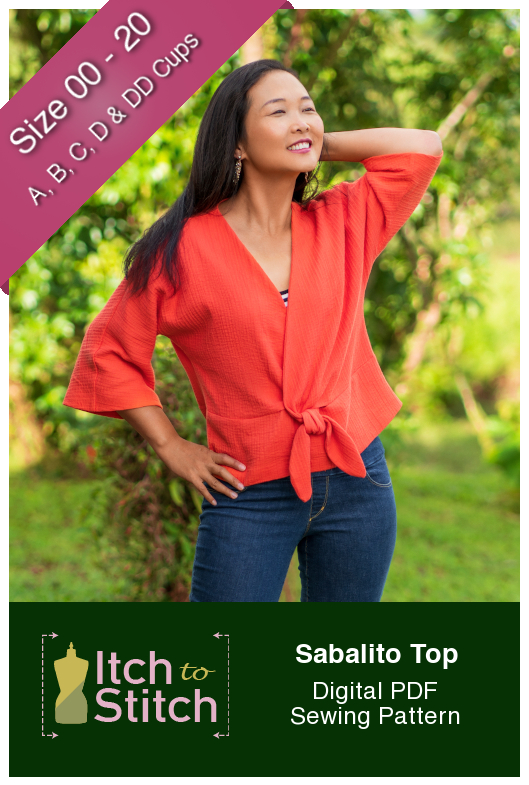 New Pattern: Sabalito Top
It's been a while since I release a new pattern; it's so nice to get back to it. Please welcome the next lineup, the Sabalito Top!
For one week (through February 8, 2020), the Sabalito Top sewing pattern is 20% off. The volume discount still applies—get 15% off your entire cart if your purchase is $20 or more, or 20% off your entire cart if your purchase is $30 or more!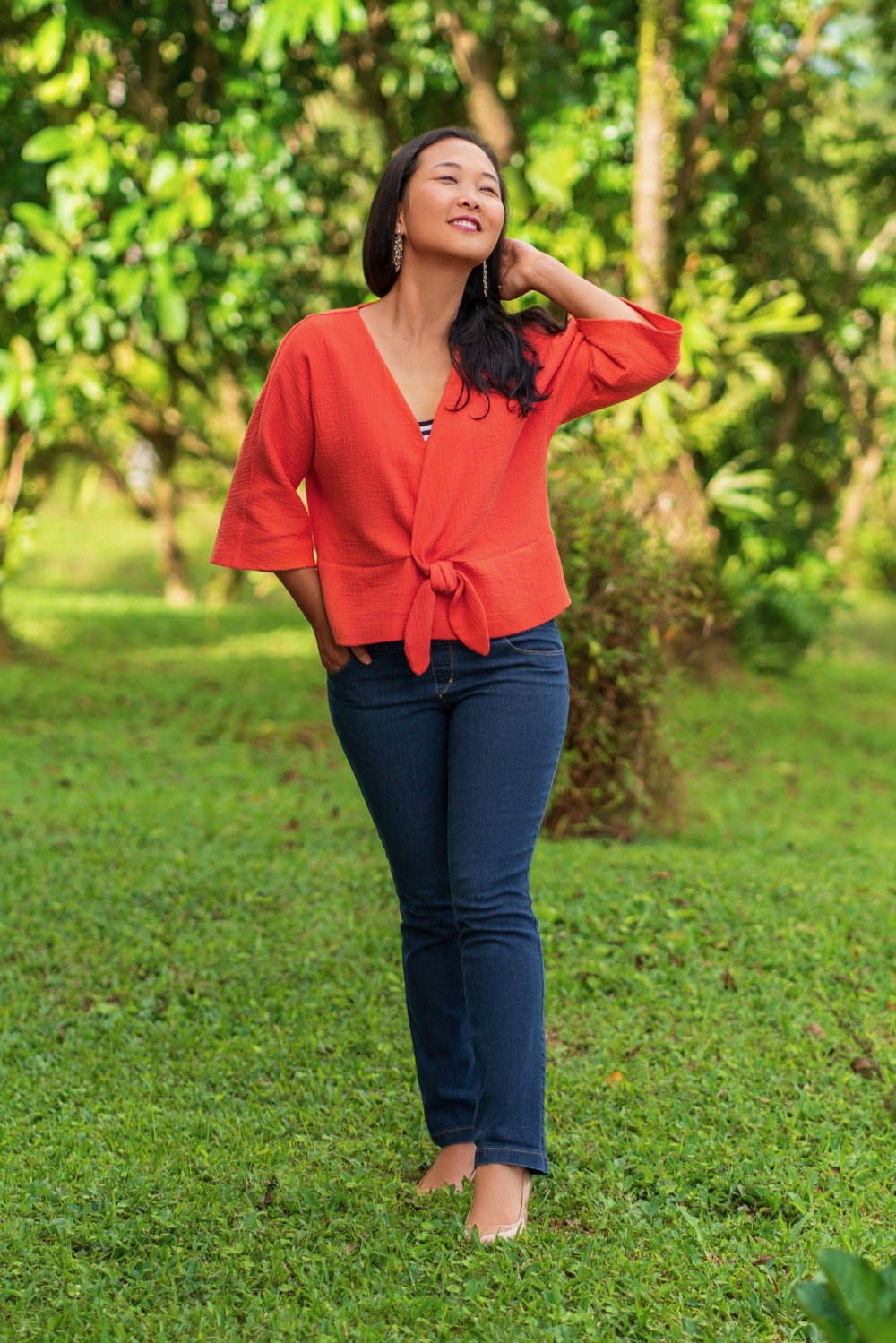 For the Sabalito Top, I am going for a relaxed and comfy vibe with dolman sleeves. It is designed to be worn over another garment. A cami works. A fitted t-shirt works. Even a fitted turtleneck would work. If you are feeling like showing some skin, it's possible to not wear a base layer if you tack the center front and you don't mind showing off your cleavage.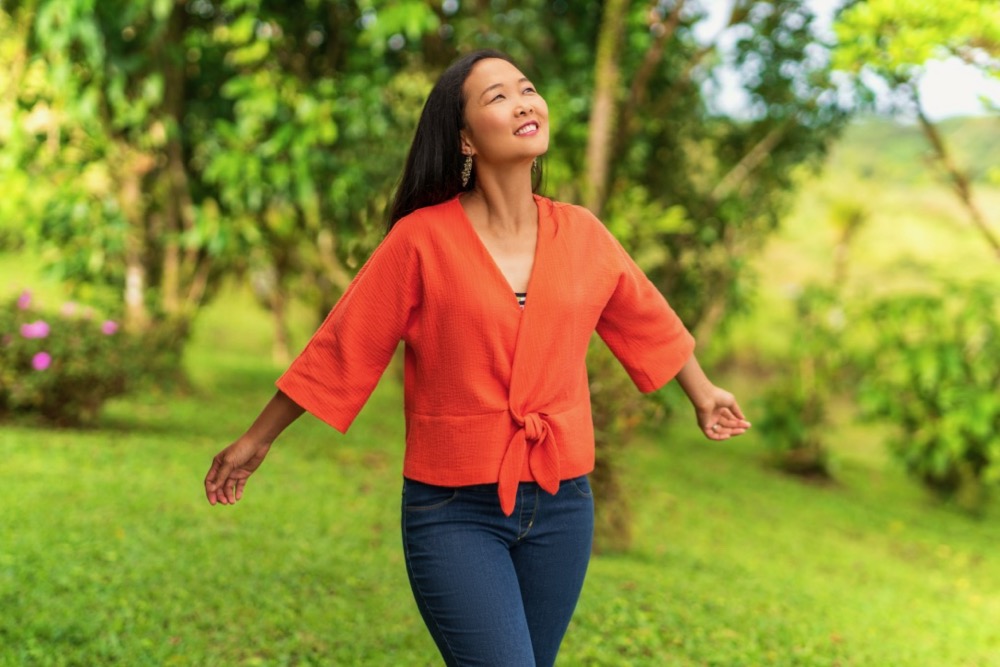 The Sabalito Top features:
Options for A, B, C, D and DD cups
C, D and DD cups with bust darts for better bust fit
Three-quarter length dolman sleeves
Deep V neck with overlapped front
Interesting front tied accent
Relaxed fit bodice with a wide bottom at the high hip

The Sabalito is a little cropped, so it has a little boxy look. It is as comfortable as it looks!
By the way, a nursing mother tester report that the Sabalito is nursing friendly!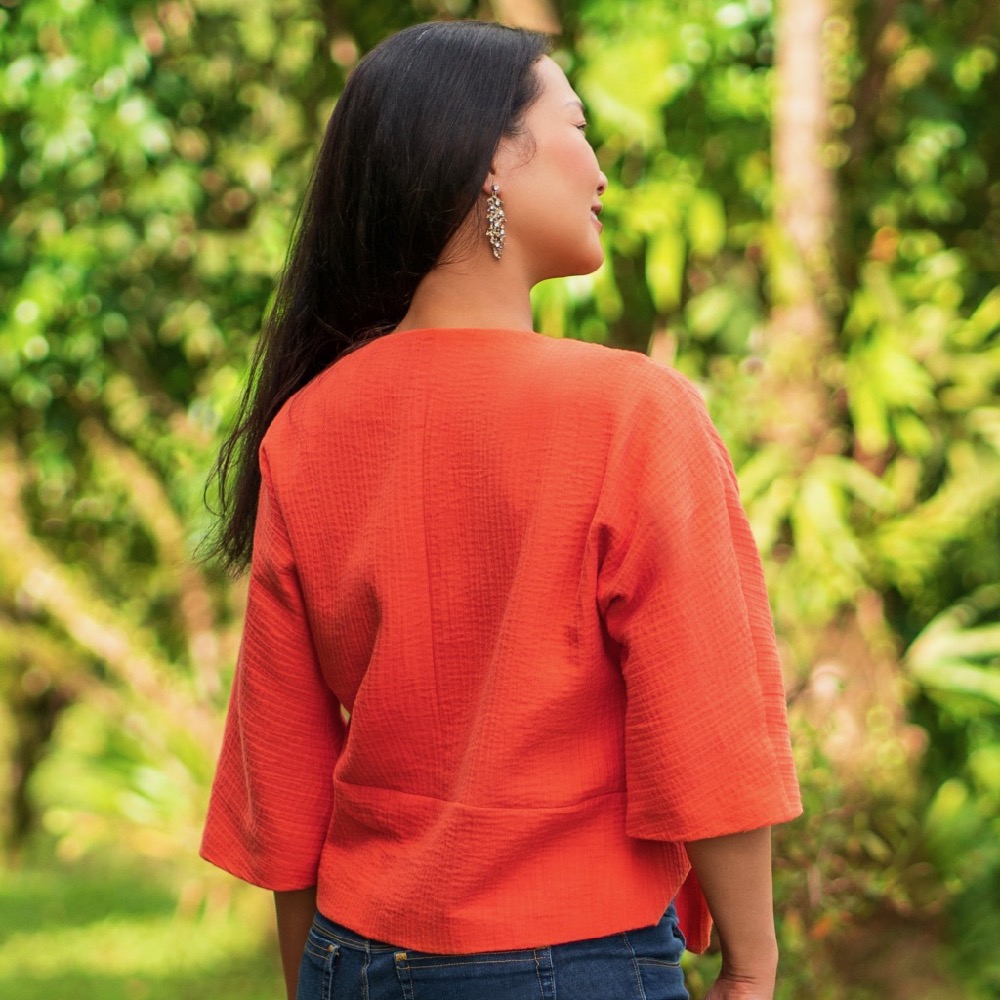 Let's take a look at all the beautiful Sabalitos from my talented testers, shall we?
My sincere thanks to these talented testers. It's a pleasure to work with you all!
Debbie
Denise
Jan
Jennifer
Melissa
Shaina
Pick up your copy of the Sabalito Top while it's 20% off (only through February 8, 2020)!