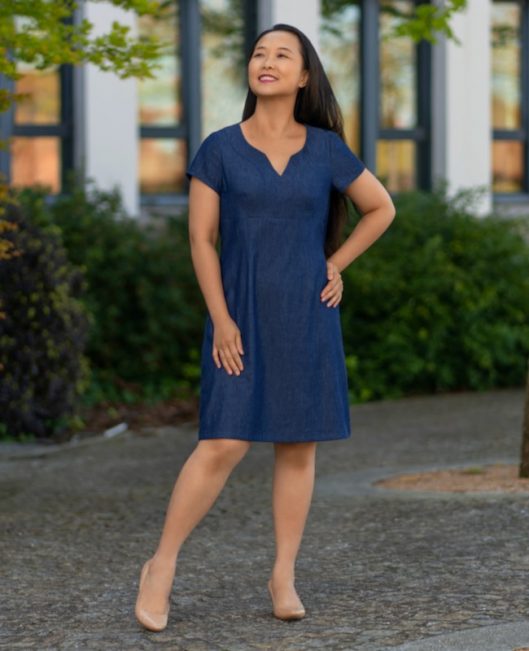 New Pattern: Recoleta Dress
A breezy woven dress is always a good idea for spring and summer—you will want to reach out to the Recoleta Dress again and again.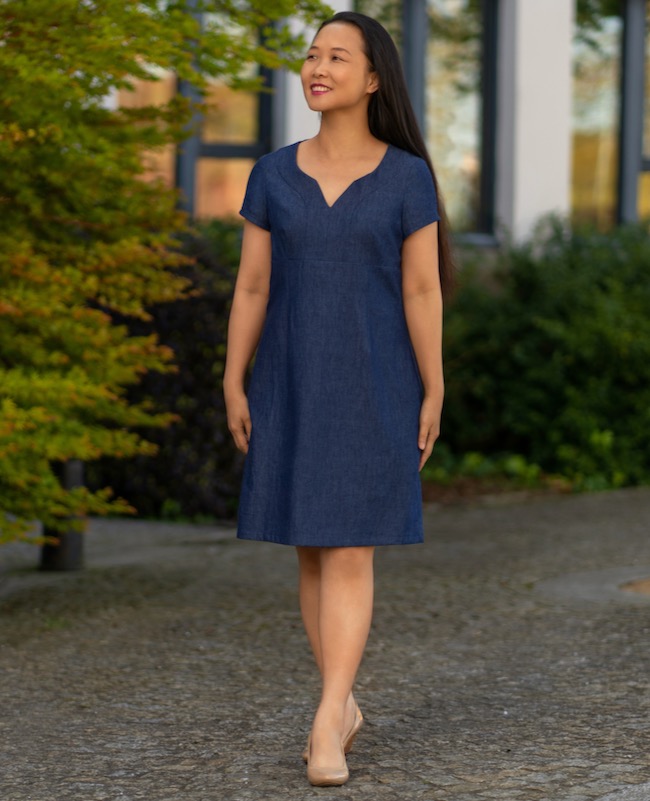 For one week (through May 5, 2021), the Recoleta Dress sewing pattern is 20% off. The volume discount still applies—get 15% off your entire cart if your purchase is $20 or more, or 20% off your entire cart if your purchase is $30 or more!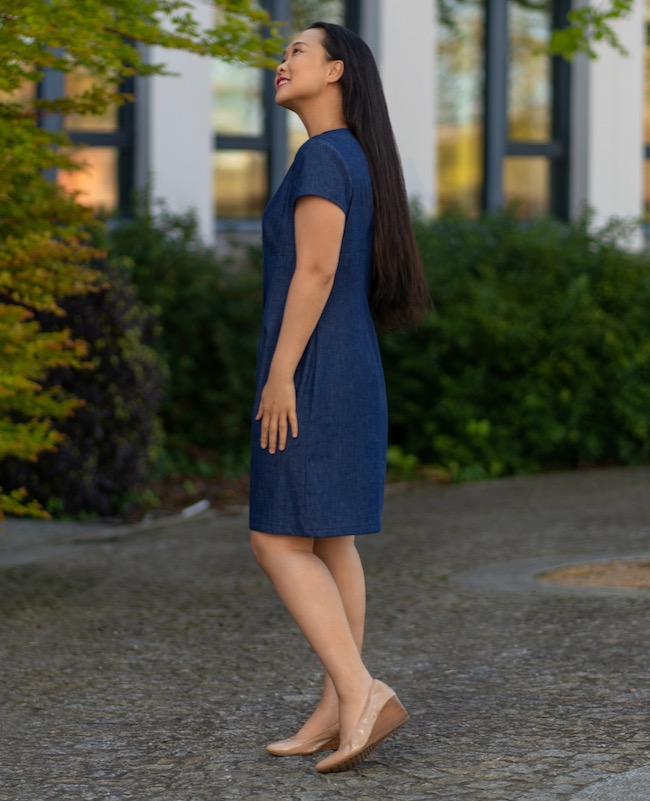 There are two main reasons I created the Recoleta Dress pattern: 1) Do you remember the Celeste Dress that I made a while back? Well, it was a very popular pattern, and I personally also wore it a whole lot. So I want to create something with a similar silhouette with the expanded size range; 2) I am on the short side (5'3.5″ or 161.3 cm on a GOOD day) and my legs are on the shorter side. I know that a dress with a higher waistline will make me look more proportional and taller. Hence, the Recoleta Dress is born!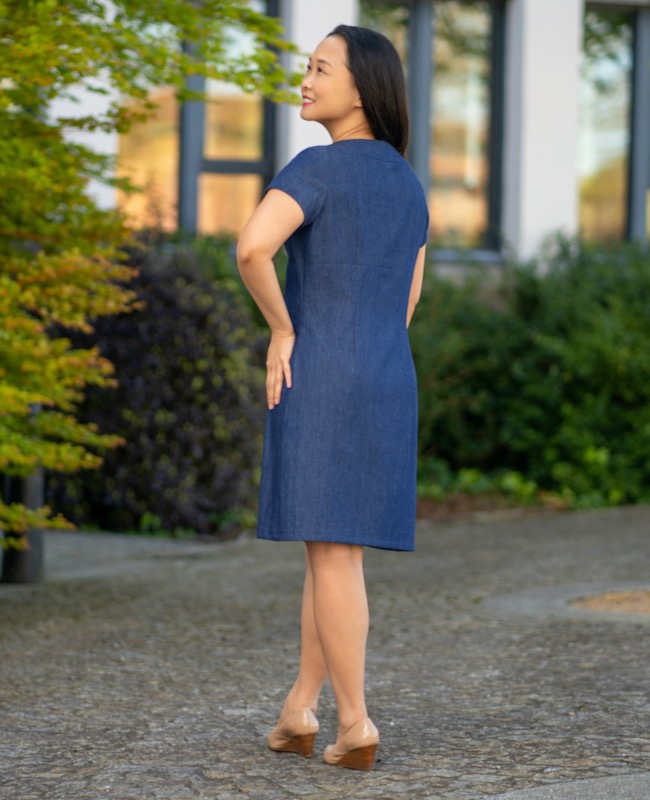 Yes, the Recoleta Dress comes in sizes 00 to 40 with cup sizes!
It also has two sleeve options: short or 3/4-length!
Just like the Celeste Dress, the Recoleta Dress has a side invisible zipper, but I made the dress on a more relaxed side, so some people can put on the dress without using the zipper. In fact, most of my testers did not put in the zipper at all. If your shoulders are not wide, then it's possible that you don't need the zipper.
This is the first time I use the notched neckline design. I discovered that I really like it. I should use this neckline more often.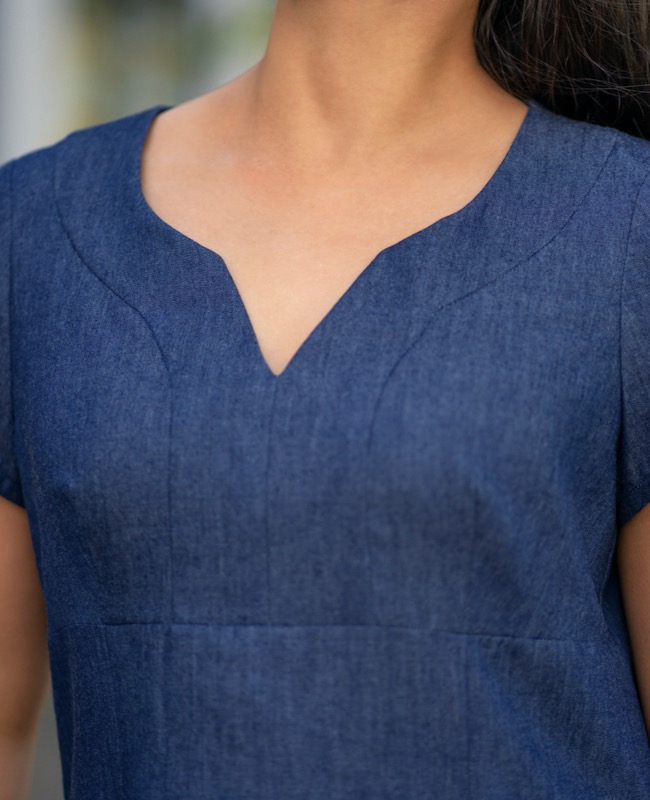 Here is a recap of the Recoleta Dress:
Options for cup sizes
Empire waist
Notched neckline
Side invisible zipper
Options for short and 3/4 length sleeves
Designed for woven fabric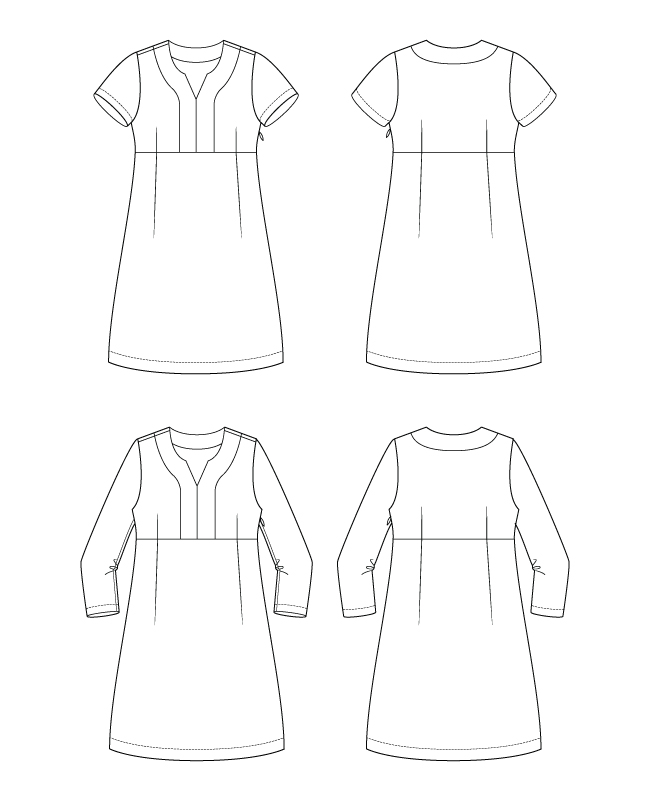 It's always exciting to look at the beautiful garments that my testers made. They did a wonderful job!
A big "thank you" to my wonderful testers!
Andrea
Debbie
Denise
Fiona
Suzi
Be sure to get your Recoleta Dress pattern while it's 20% off (only through May 5, 2021)!