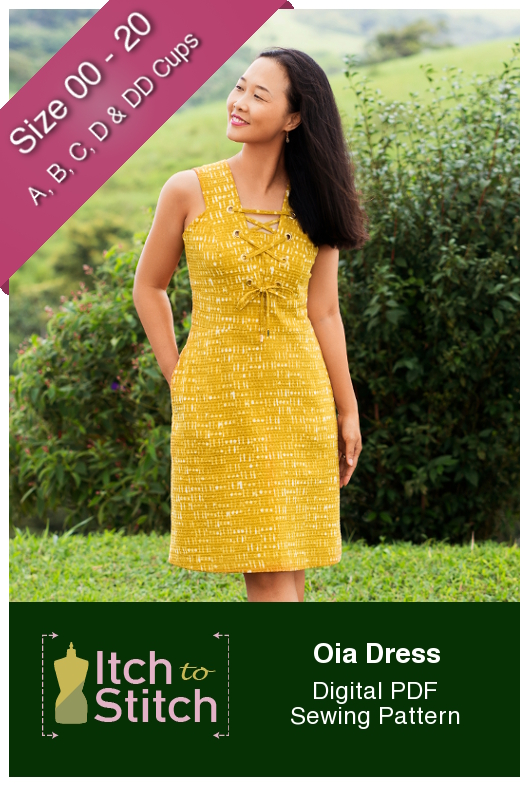 If I must say so myself, my love for the new Oia Dress is EPIC. OK, let me dial back the drama queen in me, but I do love love love my Oia Dress! And once you make it and wear it, you will understand what I mean.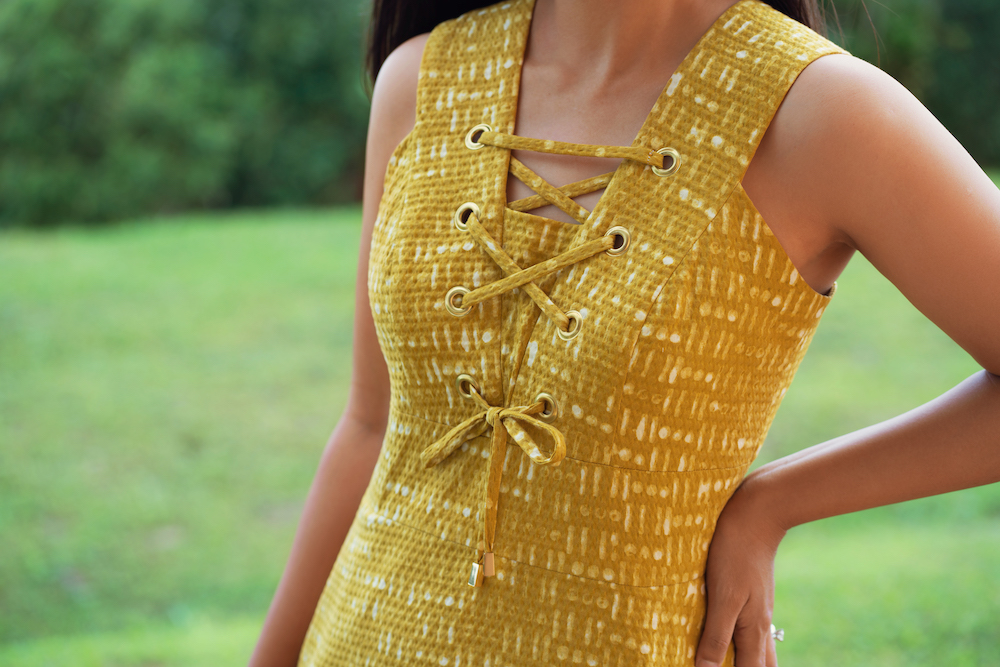 For one week, the Oia Dress sewing pattern is 20% off. The volume discount still applies—get 15% off your entire cart if your purchase is $20 or more, or 20% off your entire cart if your purchase is $30 or more!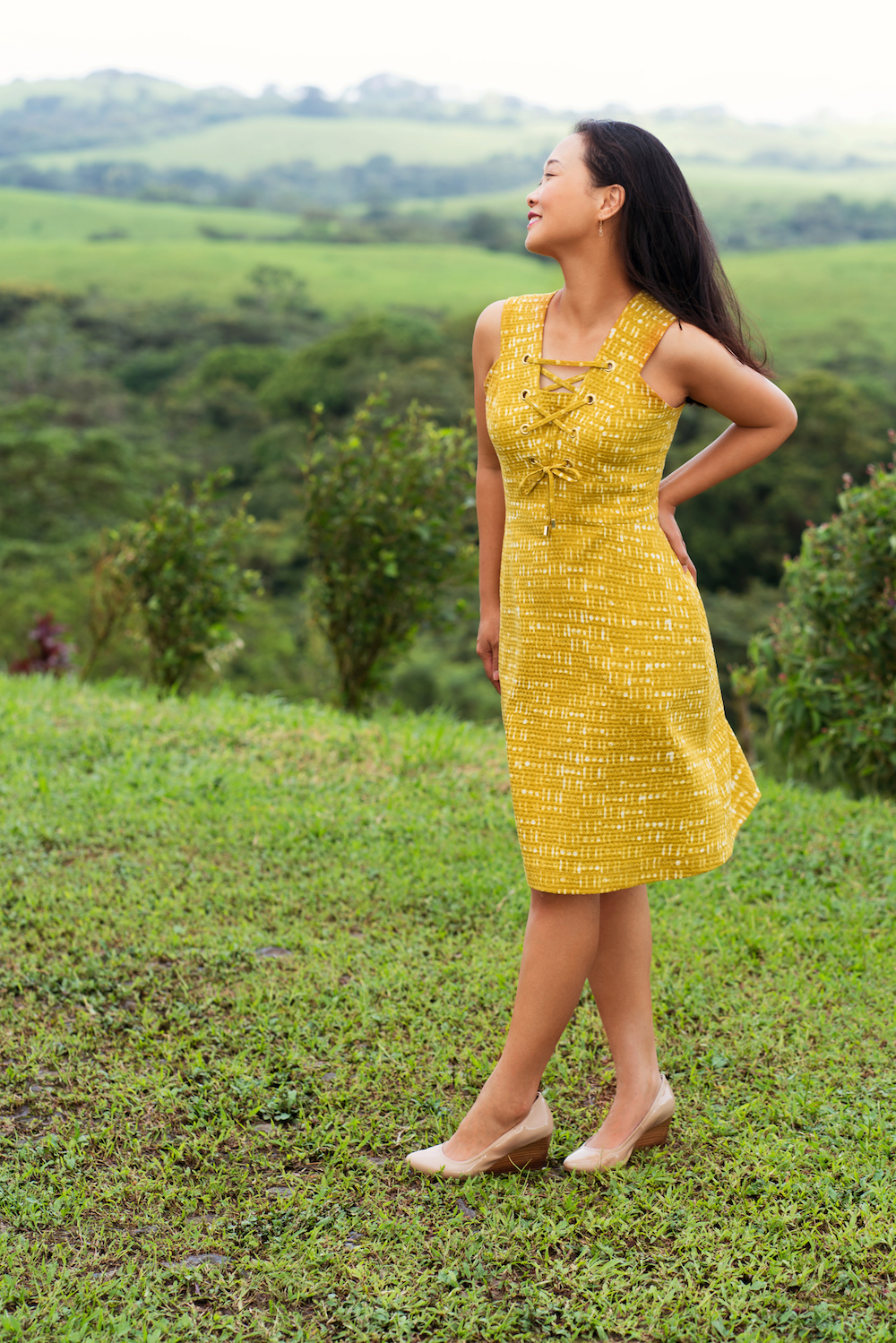 I bet you haven't seen a dress pattern like this before, and the uniqueness is partly why I love it so much. But also, the princess seams, the cup options, the laced drawstring, the grommets, the shoulder straps, the A-line skirt, the pockets, the shape and… everything are beautiful and flattering.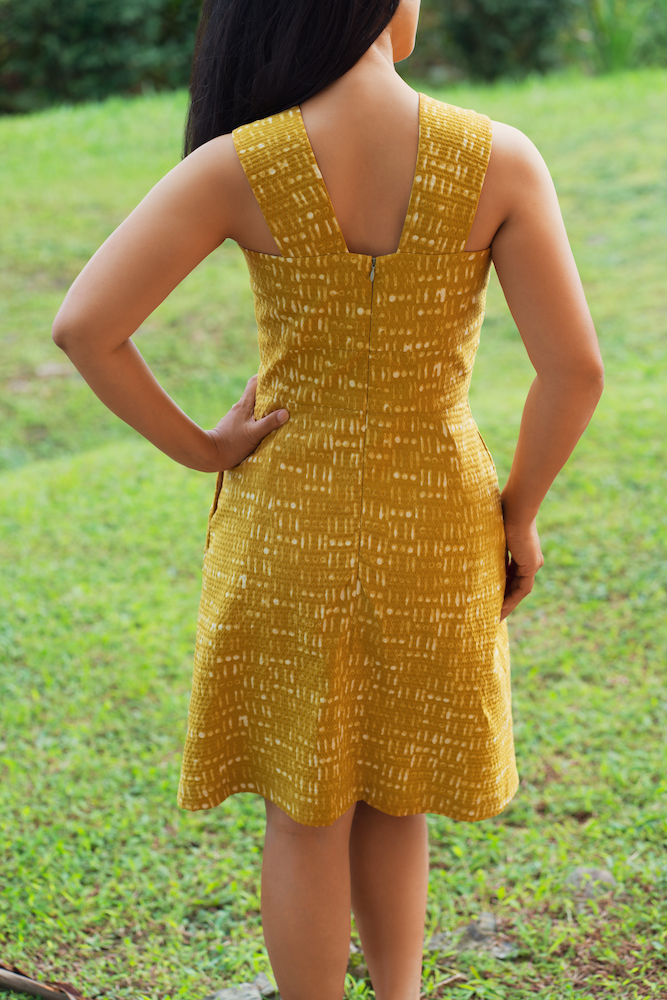 Oia Dress Features:
Options for A, B, C, D and DD cups
Front princess seams for beautiful bust shaping
Unique lace-up front V neckline with grommets
Sleeveless with wide shoulder straps
Fully lined for a great finish inside
Minimalist style center back invisible zipper
Easy-to-wear A-line skirt
Side in-seam pockets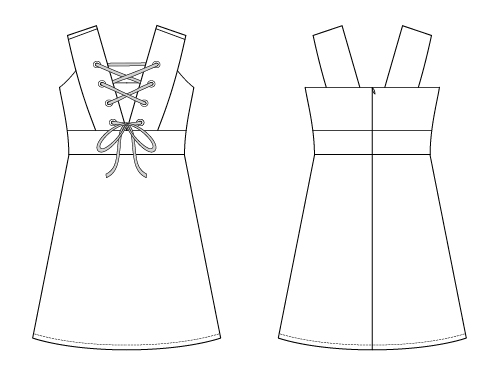 My testers really love the dress. You can see why here; they all look amazing in their Oia Dresses.
Don't be scared by the grommets. Actually, I think they are the easy part of the dress. I bought my grommets at Home Depot (hardware store in the US). They come with an installation tool; all I have to add was a hammer. The box came with six sets of 3/8″ (1 cm) grommets, so I had to buy two boxes. But I already used the other size for something else. But you could also get grommets on Amazon. They are tons available.
So why do I say the dress is advanced? There are many pieces, and precision stitching is necessary to produce beautiful corners at the strap/princess seam/triangle inset junctions. I think time, patience and focus can compensate a little lack of experience in sewing.
My sincere thanks to these talented testers for their fantastic work!
Be sure to get your copy of the Oia Dress pattern before the sale ends on Monday, August 19, 2019!
Want to stay updated about the latest patterns and sale? Sign up for our newsletter!