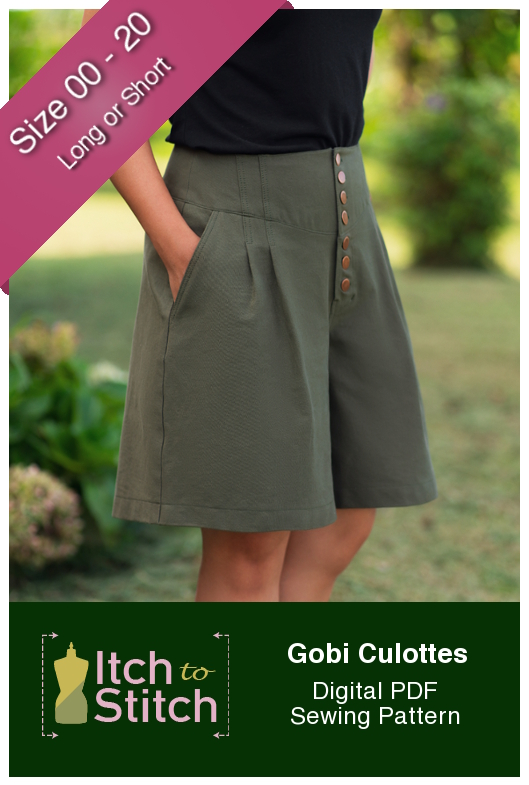 New Pattern: Gobi Culottes
Trans-seasonal time is difficult to sew for, isn't it? It can be warm enough to go swimming, or it can be cold enough for hot chocolate (OK, I agree that I can always have some hot chocolate, even if it means I need to hide inside a refrigerator.)
But pants sewing is always appropriate. This new pattern, the Gobi Culottes, is your friend! My testers have demonstrated that you can wear the Gobi Culottes with your boots or with your sandals.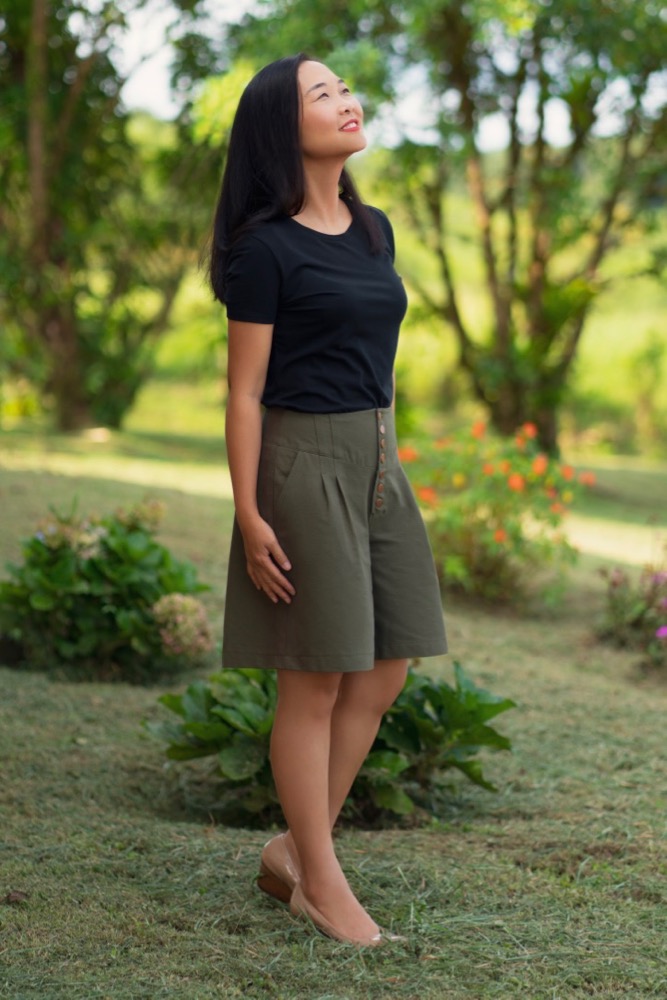 For one week (through September 4, 2019), the Gobi Culottes sewing pattern is 20% off. The volume discount still applies—get 15% off your entire cart if your purchase is $20 or more, or 20% off your entire cart if your purchase is $30 or more!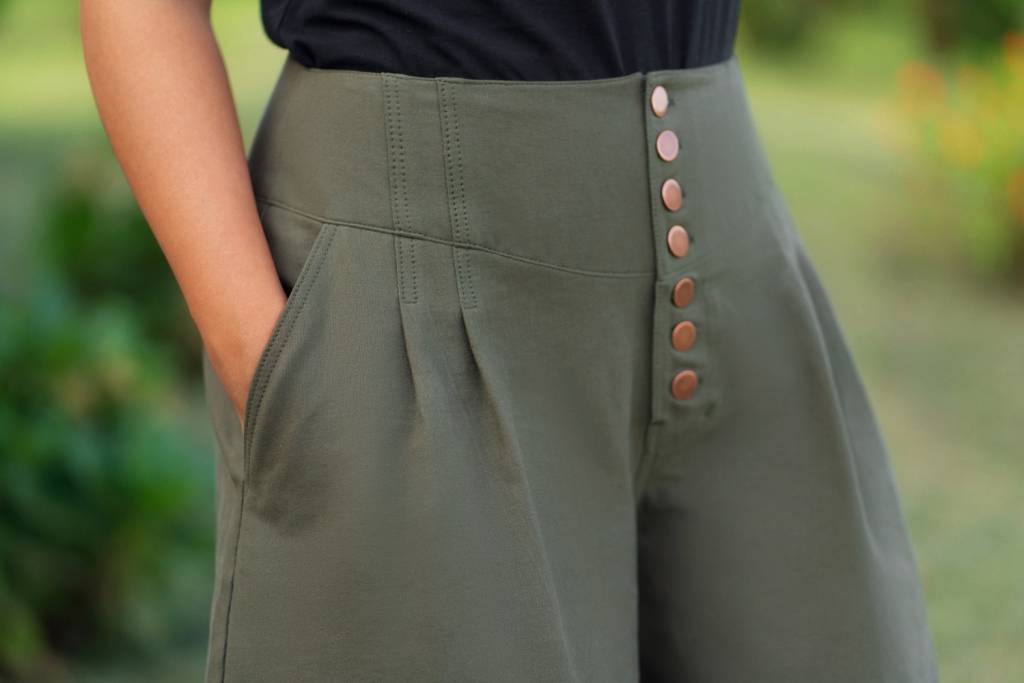 The Gobi Culottes Features:
High-rise contour waistband
Buttoned fly front and waistband
Front pleats with topstitching
Slanted front pockets
Back seams for shaping
Can be lengthened or shortened per personal preference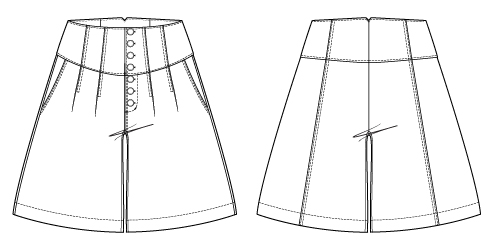 If you are like me, I constantly lack appropriate bottoms in my wardrobe, so pants that are easy to fit and style should always be on my sewing list. Because of the wide legs, the Gobi is indeed very easy to style.
Also, I should mention that the Gobi Culottes are designed so that you can lengthen or shorten the legs as you please. I have asked my testers to sew whatever lengths they'd like. So be sure to see below.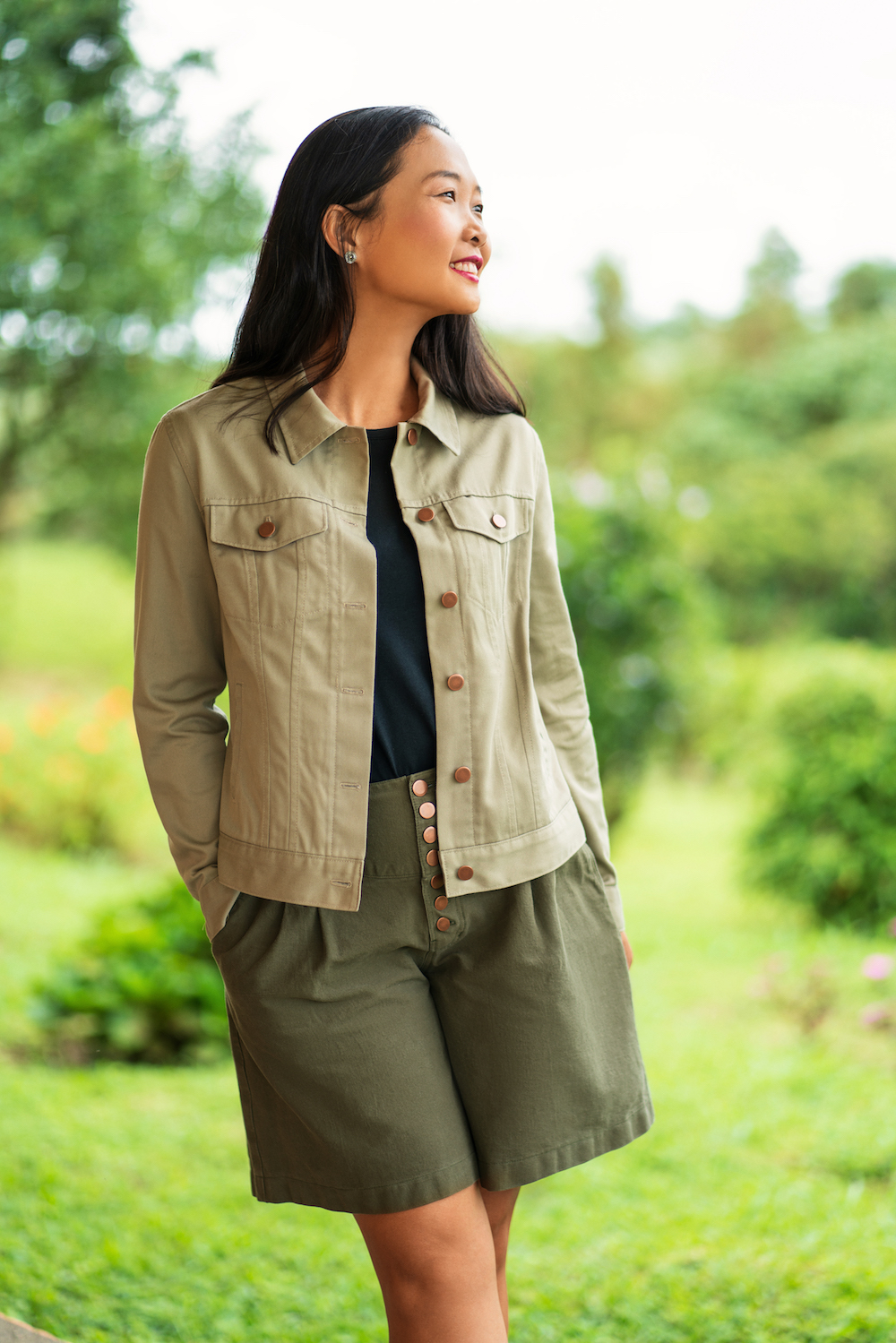 And everywhere you look, wide-leg pants are the rage. I am not saying you should follow the trend blindly, but these are indeed worth your while. You can leap and run in these and stay comfortable. I am a big fan of style with comfort.
Let's take a look at all those beauties, shall we?
My thanks to these awesome testers:
Be sure to get your copy of the Gobi Culottes pattern before the sale ends on Wednesday, September 4, 2019!
Want to stay updated about the latest patterns and sale? Sign up for our newsletter!