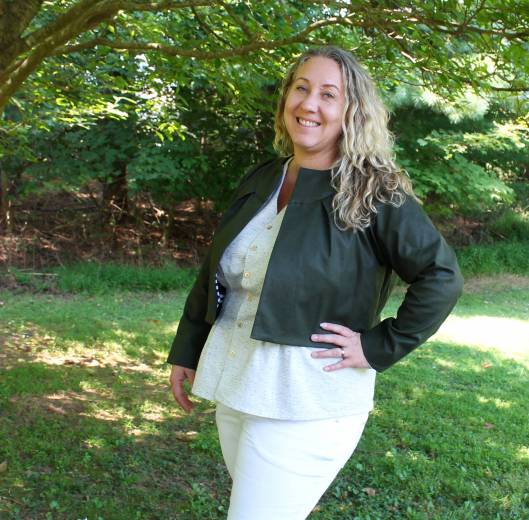 Dana Point Top & Salamanca Cropped Jacket by Ajaire—Make It Wear It
I aspire to wear more layers and to mix and match my custom-made clothes. Today Ajaire is showing us how she does it with the Dana Point Top and the Salamanca Cropped Jacket. I really like the concept of a longer layer inside with a shorter layer outside!
First of all, let me thank our generous fabric sponsor, LA Finch Fabrics! They provided these beautiful fabrics: Designer Melange Shirting Cotton and Rayon Challis Small Stripe. The Olive Green Stretch Denim is no longer in stock, but there are many lovely stretch denim fabrics in the store.
---
Hi there! I'm Ajaire of Call Ajaire and I'd love to share with you my newest Itch to Stitch makes: The Dana Point Top and the Salamanca Cropped Jacket.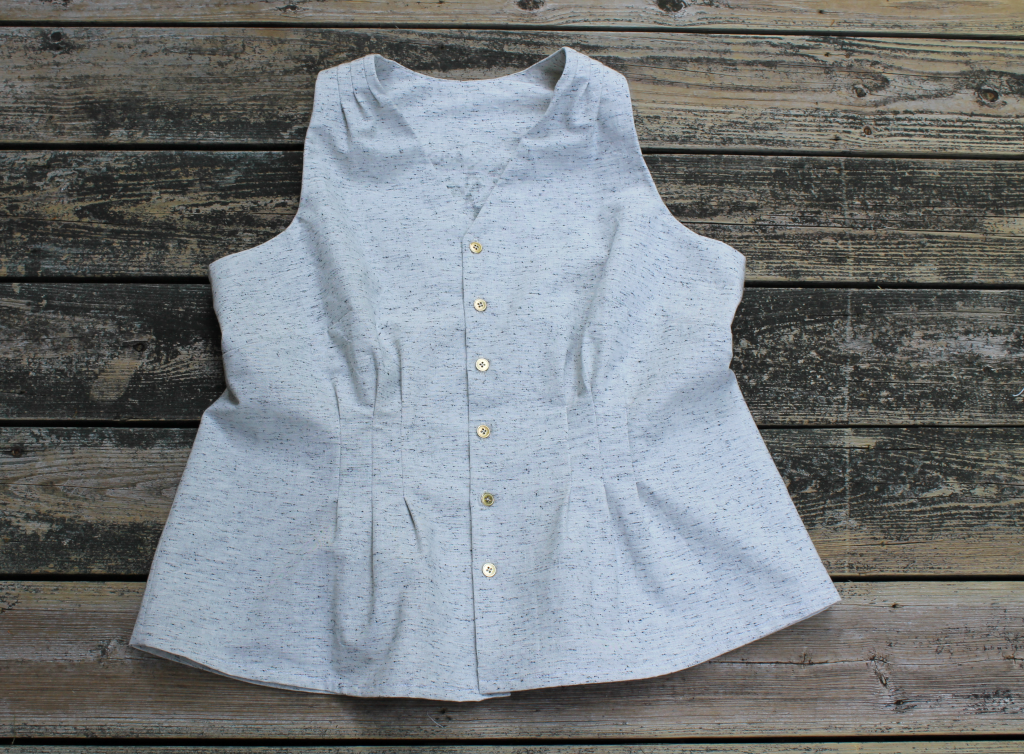 The Dana Point Top is a super easy sew with great details. The shoulder and waist darts take some time to mark out and prepare, but they leave you with such lovely shaping that it's worth the effort.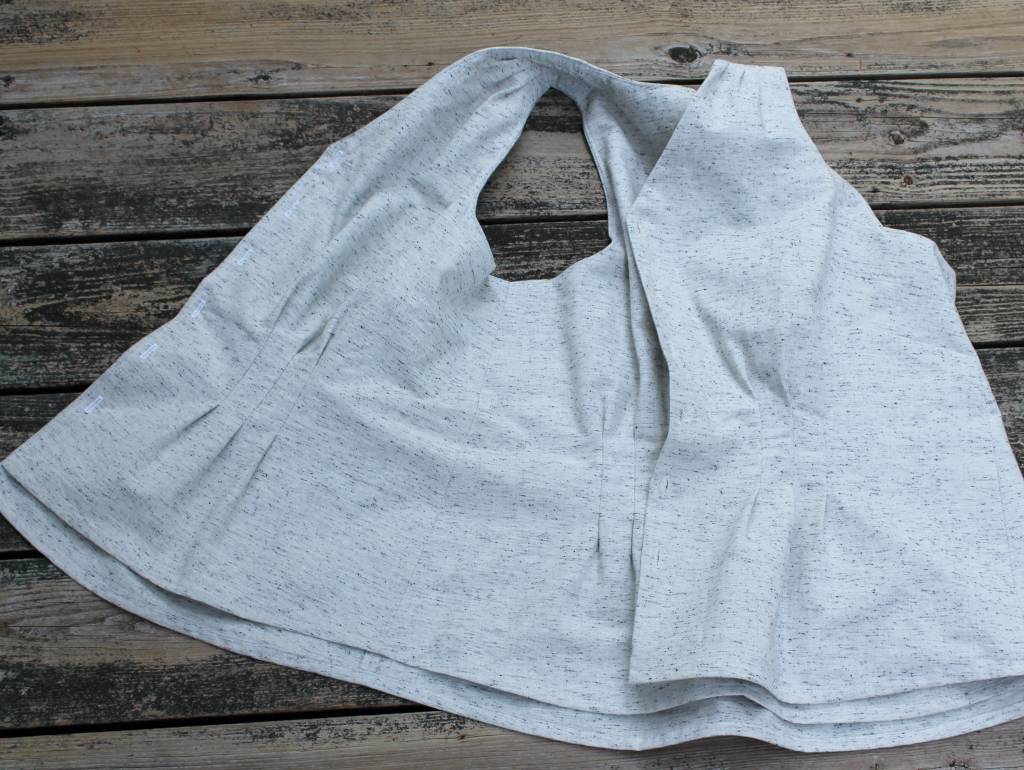 It all comes together quickly once you prep and sew the pleats and darts and yet the construction leaves you with professional looking gorgeous insides.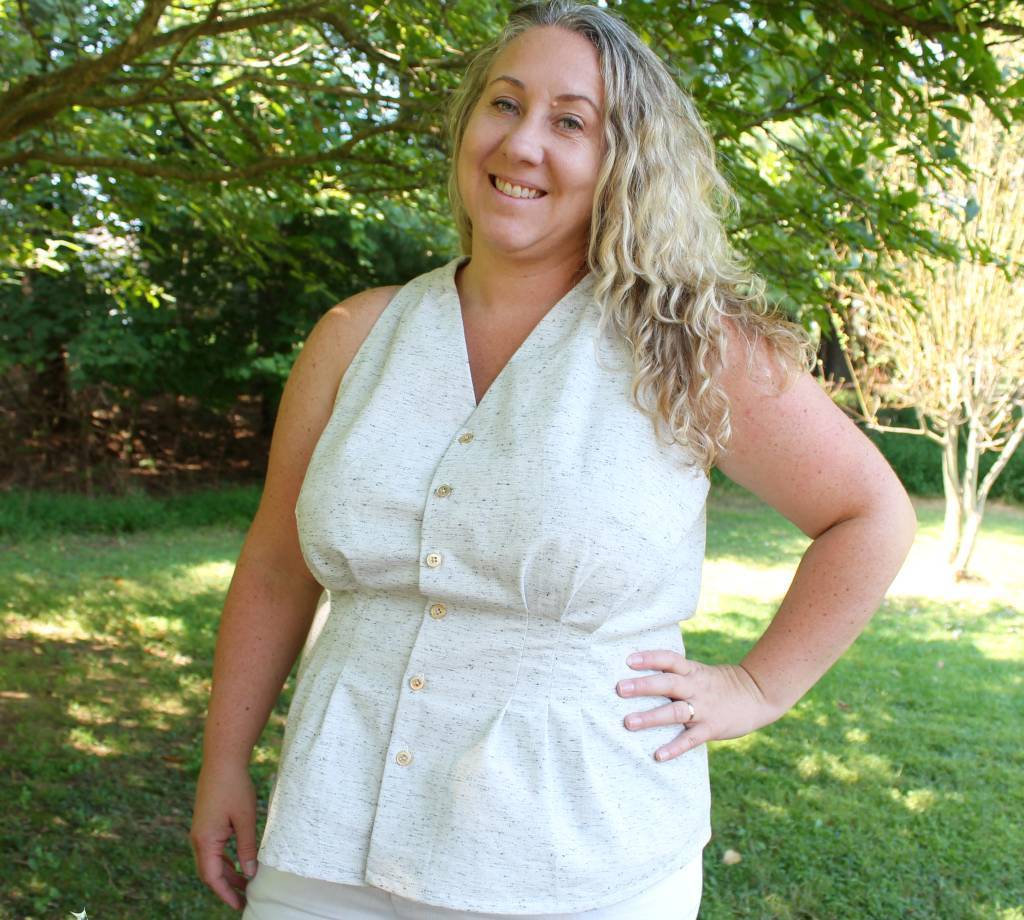 One of my favorite things about Itch To Stitch patterns is the attention to detail on fit. I am normally a D cup so I love that there are different cup sizes built into the patterns like this Dana Point. I'm still nursing my nine-month-old, so my cup size literally varies by the hour right now. When I calculated my cup size for this top it was a D, but when I measured again after taking these pics (which was right after a long feeding at nap time) I measured at a C. Hence there's a little extra room in the top in these pics. It's still super comfortable and I'm certain once we start weening I'll have a more consistent size and will fill out this top just fine.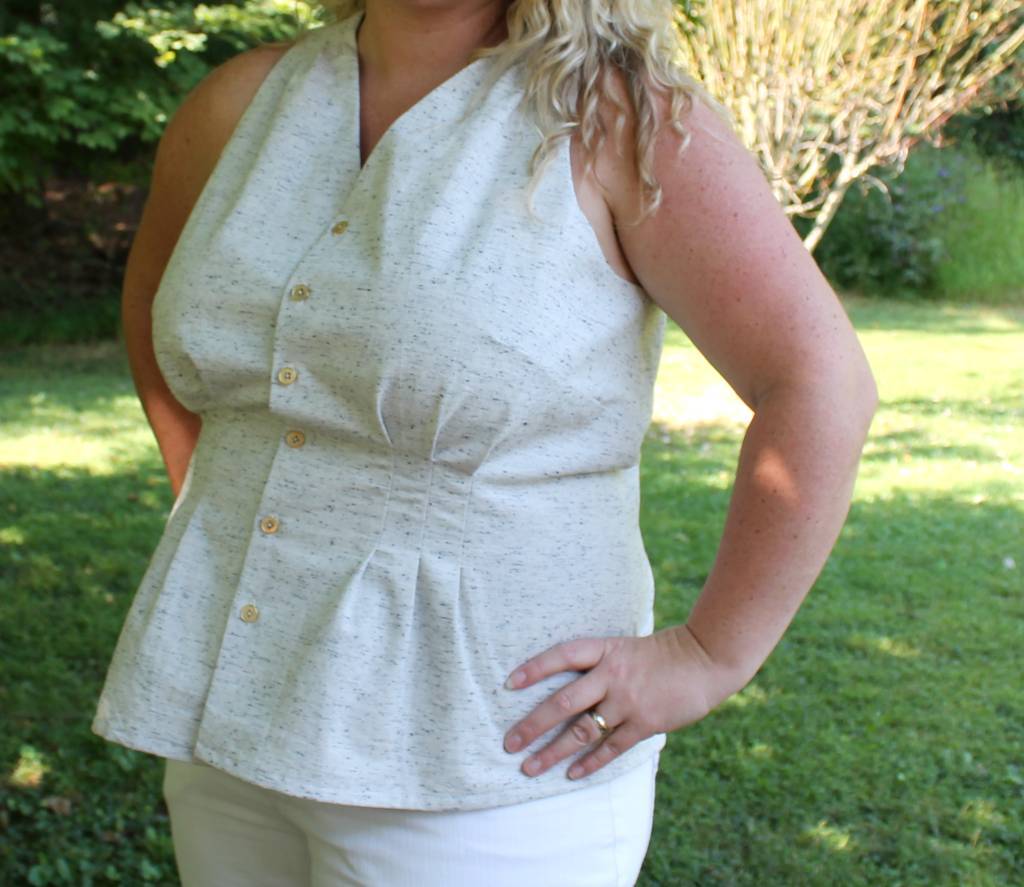 The fabric I used is this shirting cotton from LA Finch Fabrics. I love the dark speckles throughout this sturdy fabric and would love to see it used for a Montana Shirt or a Marbella Dress would be amazing.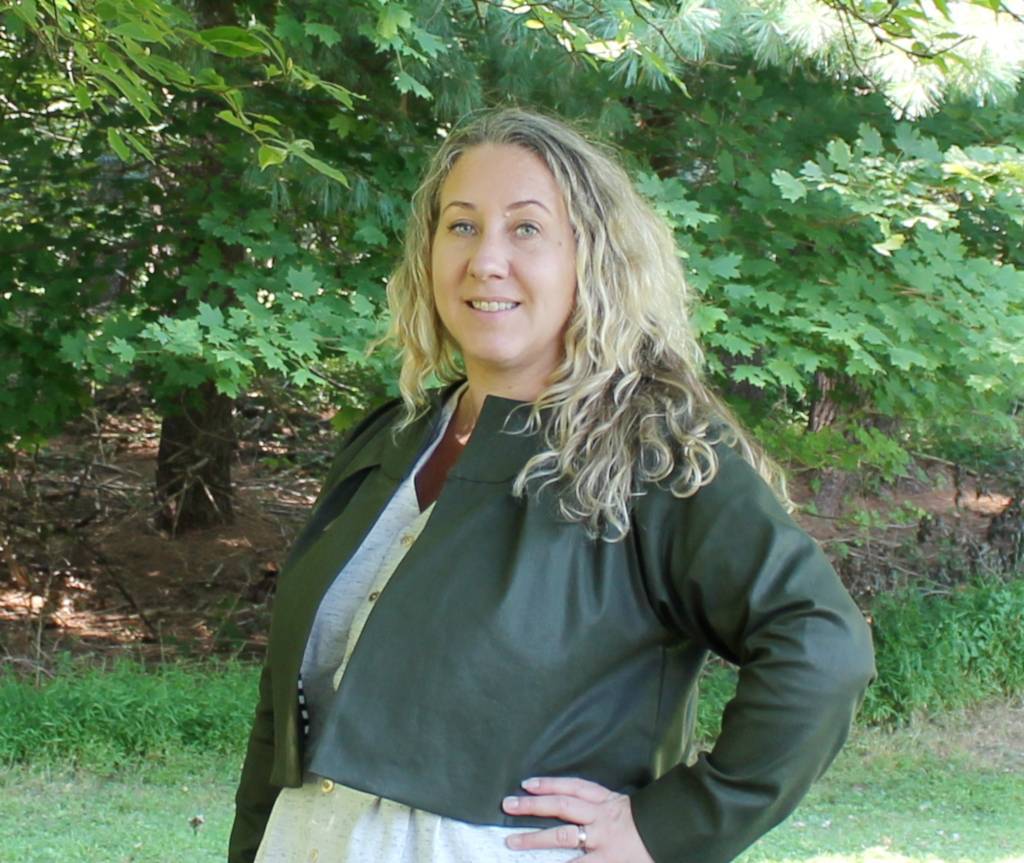 Once I had picked out the shirting fabric, I went searching LA Finch for an olive fabric to make a Salamanca Jacket to go with the top. This olive green stretch denim was just was I was looking for and looks great with the top.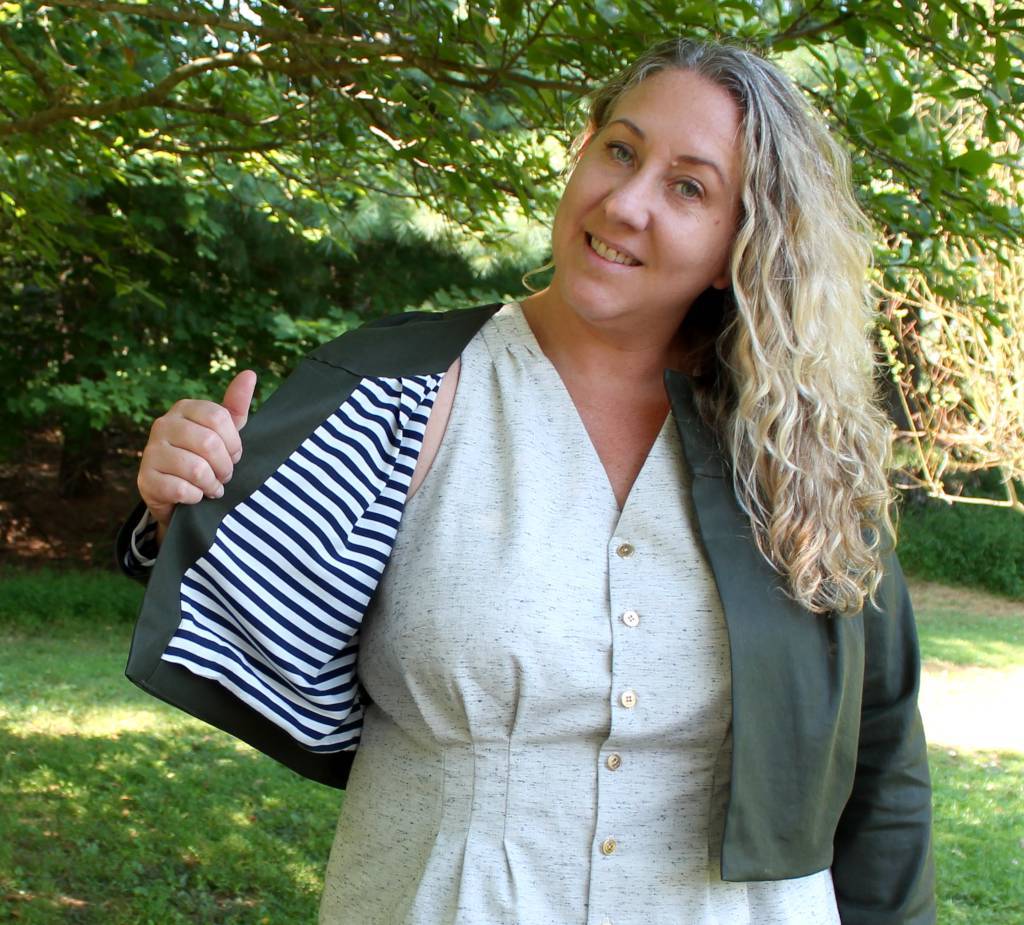 For a fun pop, I chose this navy striped Rayon Challis for the lining and I'm obsessed with it. It's soft and has a lovely drape that would be perfect for a summery top as well.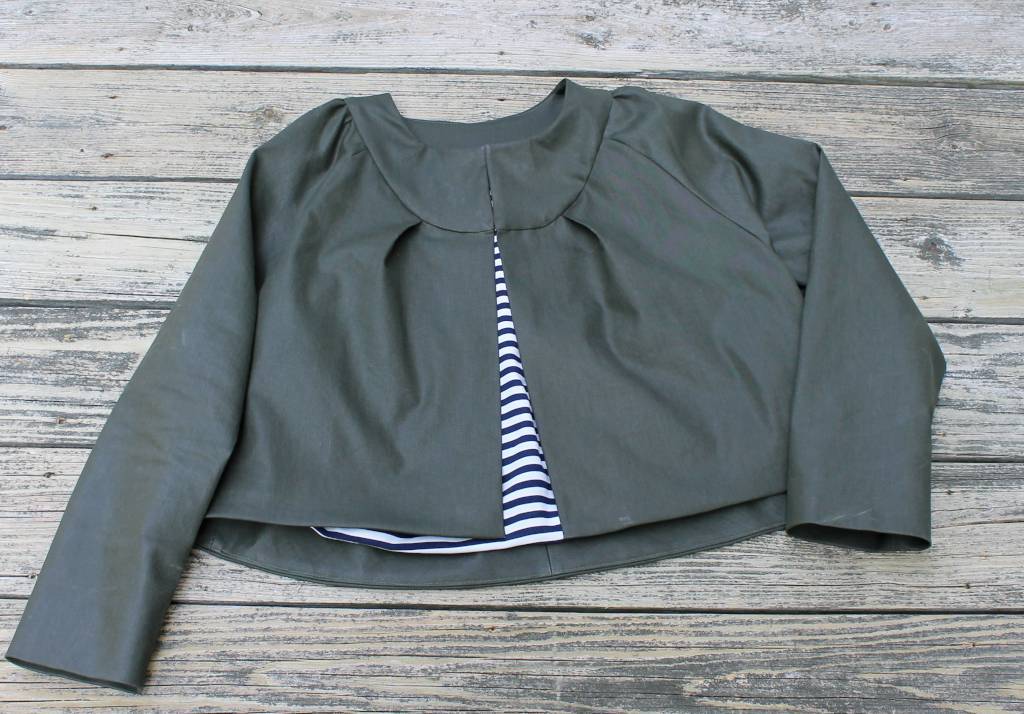 The Salamanca Jacket can be made with many different types of fabric, each lending a different style. I chose the denim for the color more than for the stretch, but the weight will also be nice for layering this fall.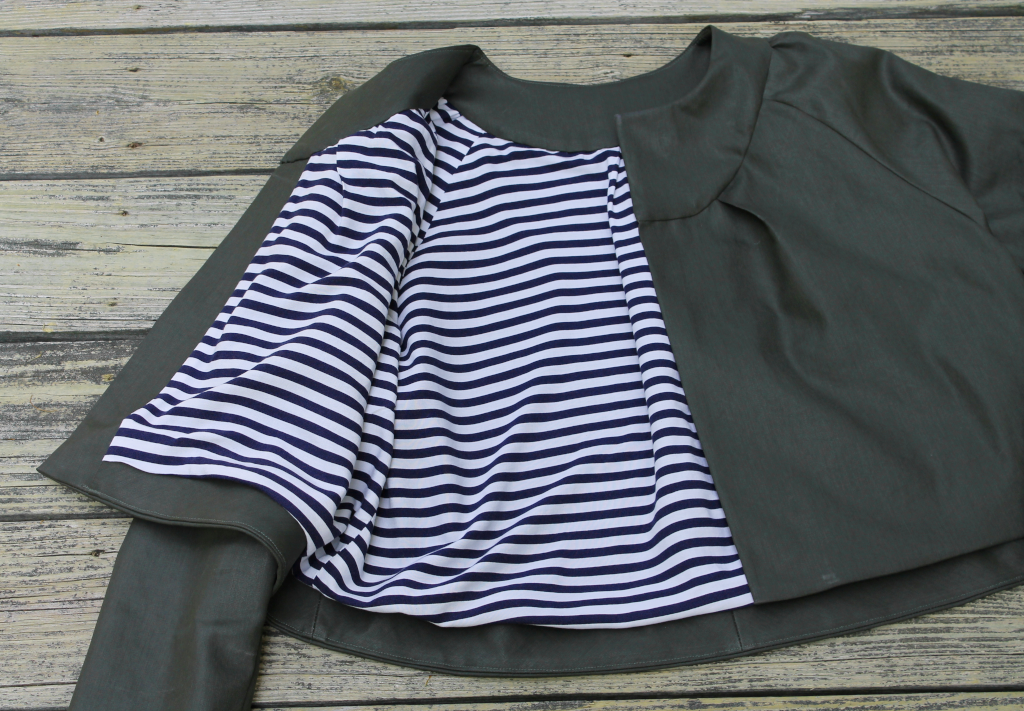 The jacket is fully lined and again the sizing and details are excellent with this pattern. The inside looks as nice as the outside without any tricky tools or painstaking steps. The pattern calls for buttons down the front, but since I know I'll only wear this cropped jacket open I opted to skip the buttons and keep the front clean. I even purchased some buttons but couldn't bear to add them in the end.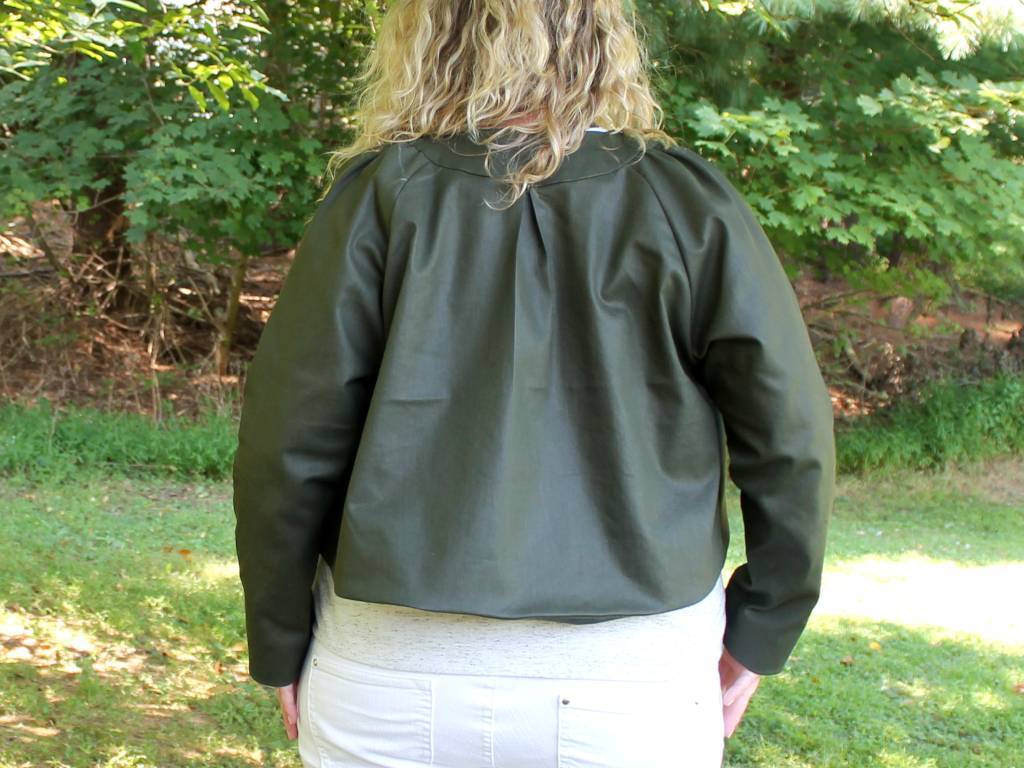 I love the sturdy feel of this particular denim and the waxy sheen dresses the look up a bit more than if it were regular denim.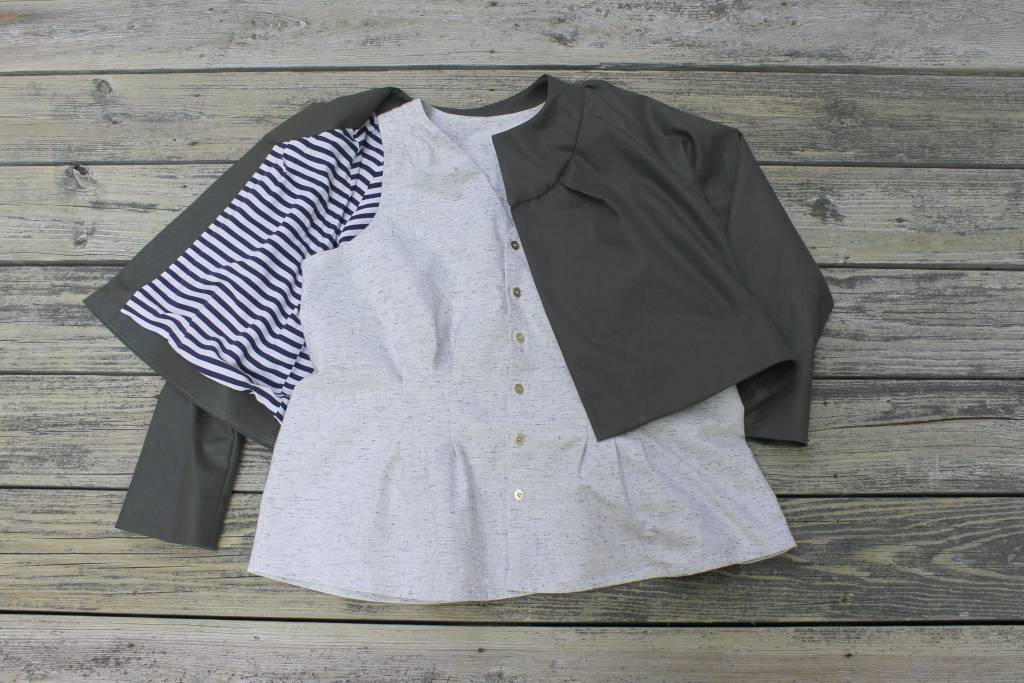 The Salamanca Jacket and Dana Point Top are fantastic paired together. I know I will get a lot of wear out of these pieces, both together and as separates. I'm so happy with the results and can't wait until the weather is finally cool enough to wear the jacket!
---
Interested in following the Make It Wear It blog series? You can follow Itch to Stitch's blog on Bloglovin' or you can also sign up below to get the Itch to Stitch newsletter. Either way, you'll be notified when the first issue of Make It Wear It is up.