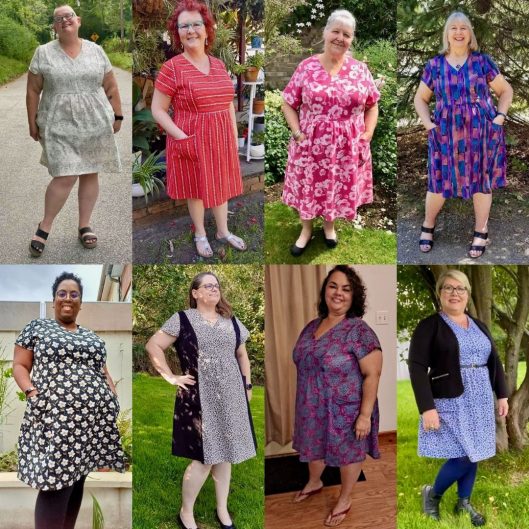 Expanded Sizes: Celeste Dress
Originally released in 2020 with sizes 00 to 20, the Celeste Dress is one of the most popular patterns at Itch to Stitch. Personally, I lived in the dress during the summer of 2020. It's cute, comfortable, and flattering. I can't ask for more! So I decided to expand the size range to size 40. Now the pattern is up to 63″ bust, 54 1/4″ waist, and 62″ hip (160 cm, 138 cm, and 157.5 cm respectively)!
It's a reason for celebration, no? The Celeste Dress pattern is 20% off for one week (through Monday, August 30, 2021). The volume discount still applies—get 15% off your entire cart if your purchase is $20 or more, or 20% off your entire cart if your purchase is $30 or more!
If you already purchased the pattern, you will automatically get the new size range. So go to your account and you will see the new files. (The original order confirmation will not reflect the new files; you will need to go to your account directly to get them.)
When you buy the Celeste Dress pattern now, you will also get all the sizes (sizes 00 to 40).
Celeste Dress Features:
Options for cup sizes
Front and back princess seams
High-waisted center-front gathers
Slanted front pockets
Invisible side zipper
Cool short sleeves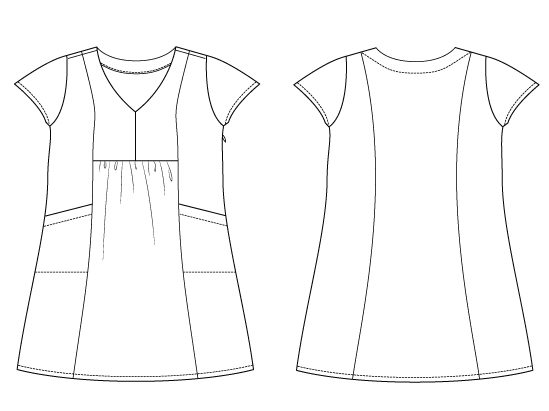 Just like the original dress, many testers are able to get in/out of their dresses without opening the zipper. However, I am reluctant to skip it altogether because some people might have difficulty doing the same. But I think that if you have relatively narrow shoulders compared to your hip, the chance is that you too can get in and out of the dress without the side zipper. And you could skip it. If worse comes to worst, you can always put the zipper in after the fact; it's possible to do that.
Please take a look at the beautiful Celeste dresses my talented testers made!
Thank you so much for testing! I really appreciate your help!
Amy
Debbie
Diana
Glenda
Helen
Nicola
Ruth
Be sure to grab your copy of the Celeste Dress this week for 20% off! The offer is only through Monday, August 30, 2021!