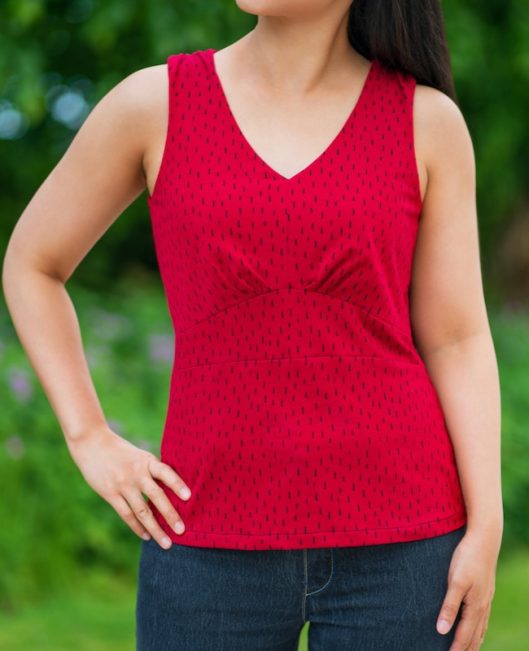 New Pattern: Spirren Tank
It's great that for some of us, summer is finally (and solidly) here! I've experienced temperatures from 65°F to 108°F (18°C to 42°C) in various places in the last month! I found that a good tank top is really versatile. On the chillier side, I can wear my cardigan or jean jacket over it, on the hotter side, I can wear it all by itself. And the new Itch to Stitch pattern, the Spirren Tank, is perfect for that purpose!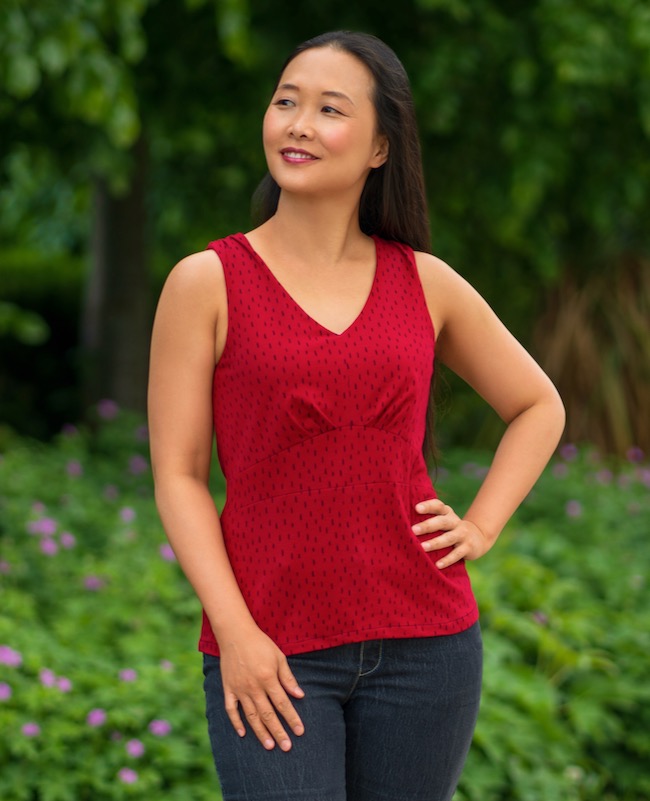 For one week (through August 11, 2021), the Spirren Tank sewing pattern is 20% off. The volume discount still applies—get 15% off your entire cart if your purchase is $20 or more, or 20% off your entire cart if your purchase is $30 or more!
The Spirren Tank has quite a bit of detail to take an ordinary tank top up a notch. I really appreciate the partially-lined front to give me a bit more coverage.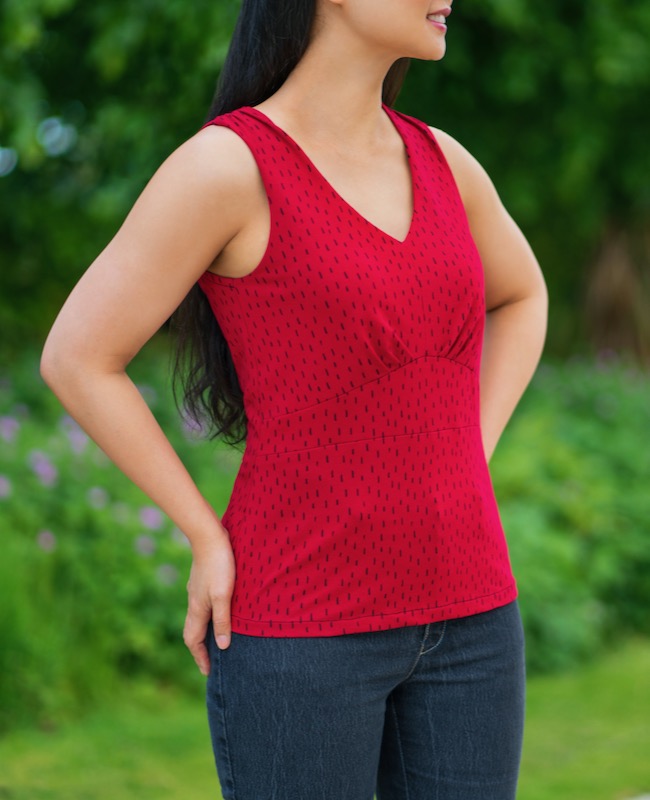 Here are the highlights of the Spirren Tank:
Options for regular bust and full bust
Partially lined in the top front
Curved V neck
Gathers at shoulders
Pleats at under bust
Designed for knit fabric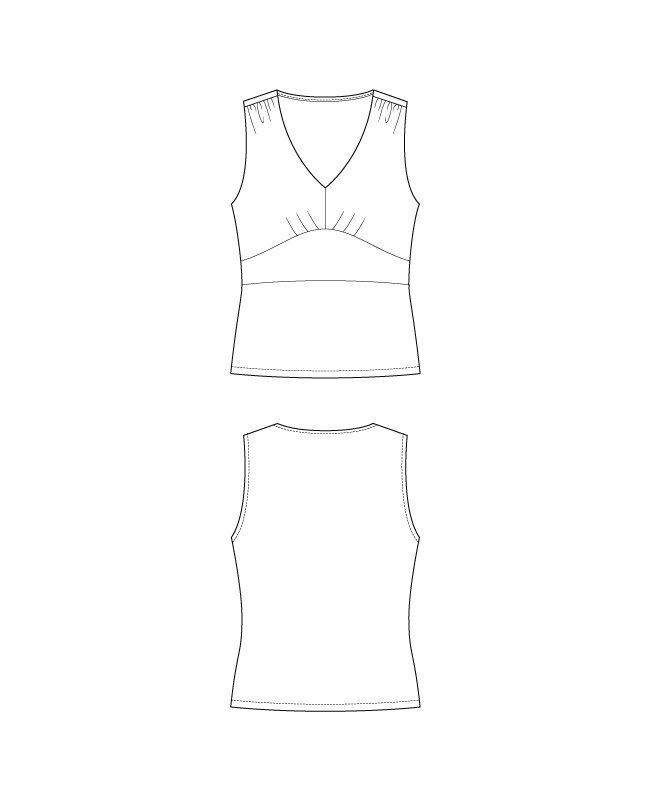 Of course, the Spirren Tank comes in sizes 00 to 40, just like other new Itch to Stitch patterns.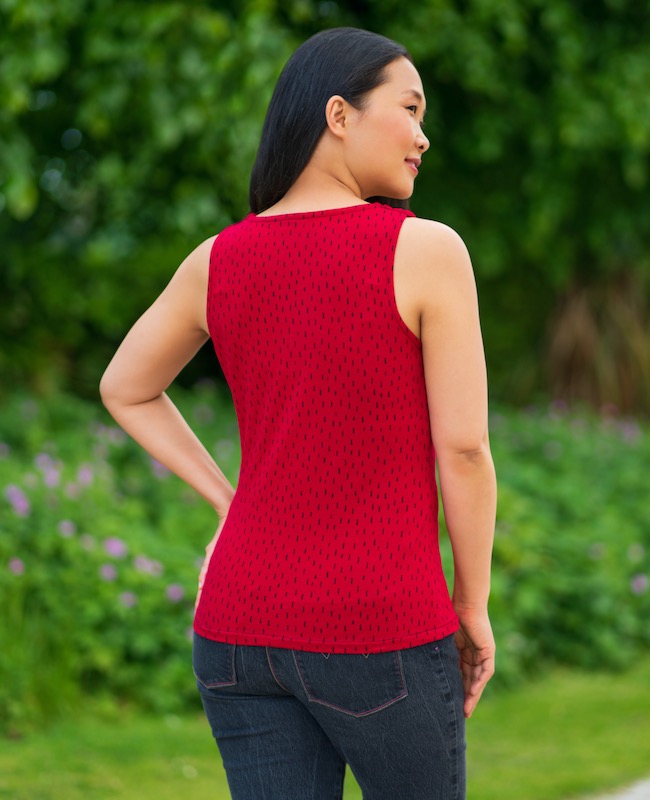 And what is a pattern release without demonstrating how it looks on various sizes and shapes?! Please take a look at the beautiful Spirrens that my talented testers made! As you can see, some of them dress the Spirren up formally and some of them dress it down casually. They are all gorgeous!
Thank you, my testers, for being so helpful in making this pattern a success!
Cherry
Diana
Glenda
Glenda
Leanne Miller
Mandy
Margaret
Pamela
Regina
Tracey
Be sure to grab your copy of the Spirren Tank during this release week for 20% off! The offer is only through Wednesday, August 11, 2021!