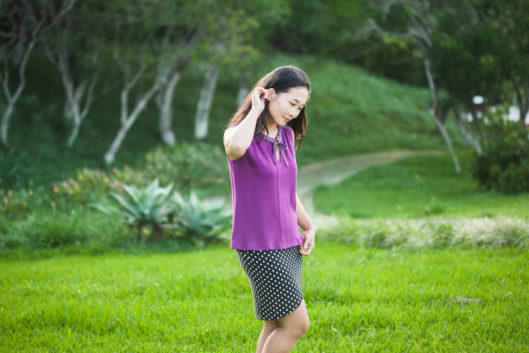 Testing Call: Vienna Tank
TESTING CALL CLOSED
The testing call is now closed. Thank you so much for your support! The Vienna Tank is now available in the shop.
+++++++++++++
The Vienna Tank has been in the work for a while and it's finally ready for testing! Just thinking about this tank top makes me happy. It's a style that I can wear every day.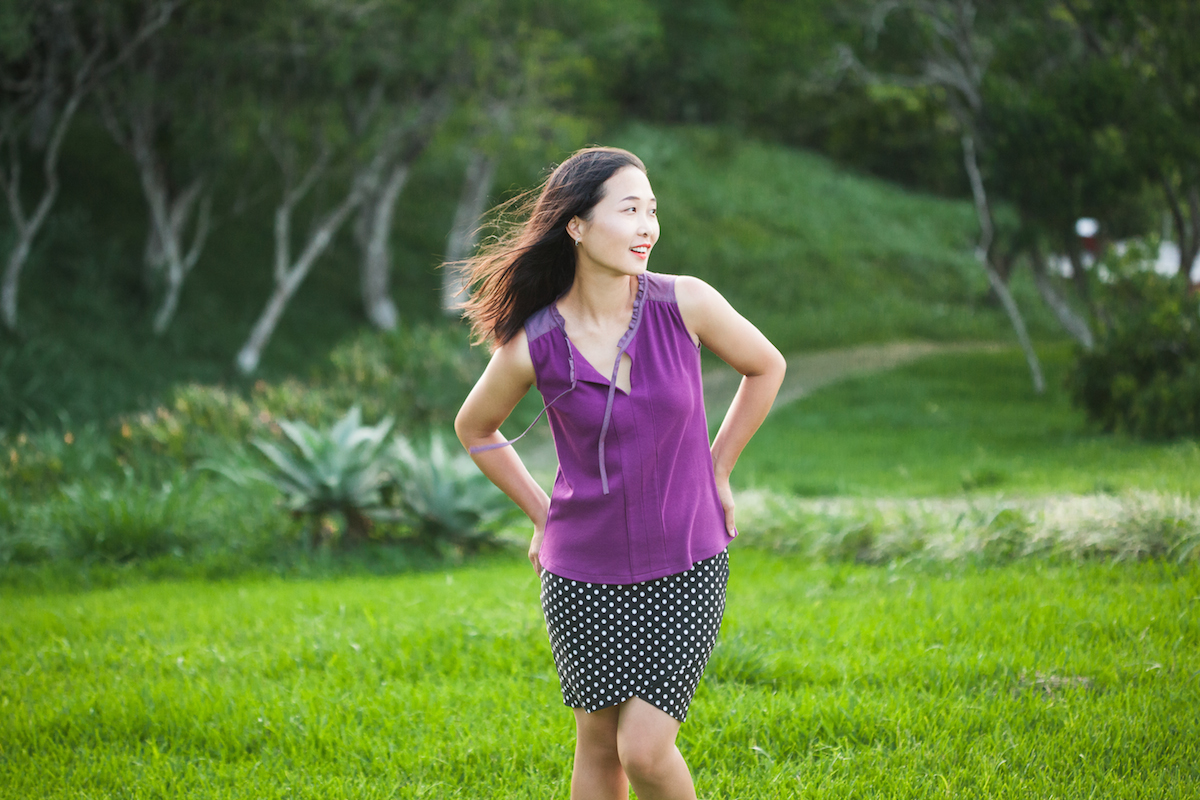 Is it your style too? Are yo interested in testing it?
The Vienna Tank Features:
Integrated yoke with woven fabric
Bodice with comfortable knit fabric
Slight cropped and relaxed fit bodice
Cute gathers above bust and at back
View A: neck ruffles and center front uses wrong side of fabric as accent
View B : streamlined with no neck ruffles
Layers feature (print only the sizes you need)

Body and Finished Garment Measurements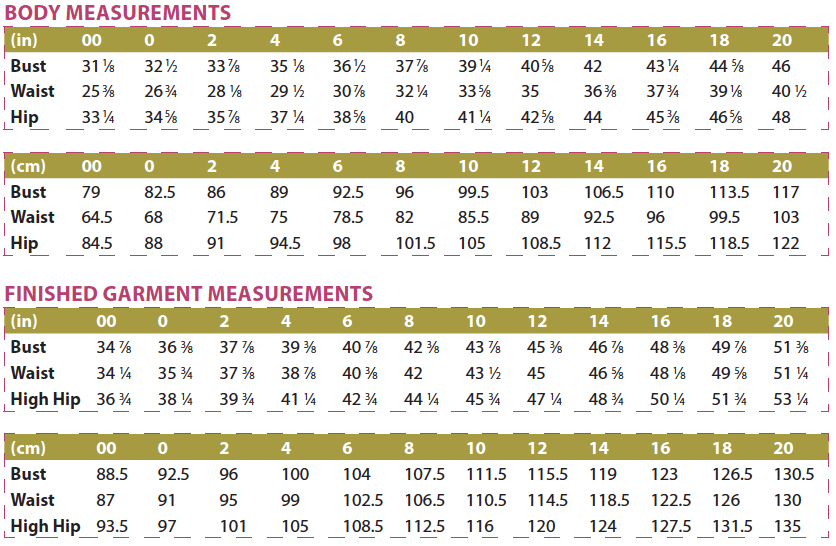 Material Requirements
Primary fabric Use lightweight knit fabric such as jersey and interlock. Keep in mind that a fabric with more drape will be larger/longer and contours over the body. Ladies with larger busts will find a fabric with more drape fits their figure better. A stable knit will make a more structured garment that is smaller/shorter. View A shows the wrong side of fabric as an accent, so choose accordingly.
Contrast fabric Use lightweight woven fabric such as shirting, batiste, lawn, chambray, challis, crepe, broadcloth and linen. Do not use a sheer fabric.
Optional Material
27" (68.5 cm) of 3/8" (1 cm)-wide bias fusible stay tape
Fabric Requirements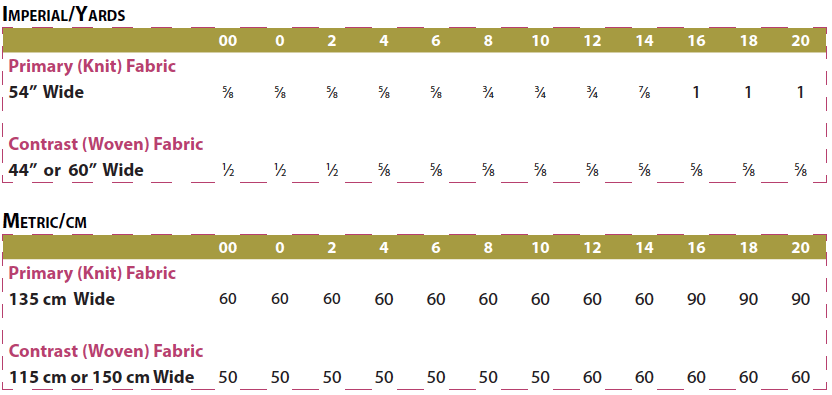 Timeline
I plan to start testing Saturday, May 28th, and would like to receive your modeled photos with your garments by Sunday, June 5th. But as always, if there's any important change to the pattern, we'll extend testing as needed.
Tester Selection
The chosen testers will be invited to private Facebook groups where we can discuss the pattern, share pictures and discuss revisions. I will send the invite/link to the email that you provide. So please make sure you enter the correct email in the application form.
In return for your time, effort, professionalism, input and participation, upon public release of the pattern, you will receive:
A final copy of the pattern
Feature you in a blog post that directs traffic to your blog/site/store/Etsy store
Please sign up using this application form if you are interested. Testing is one of the most crucial steps for producing a quality pattern. I appreciate your applying!