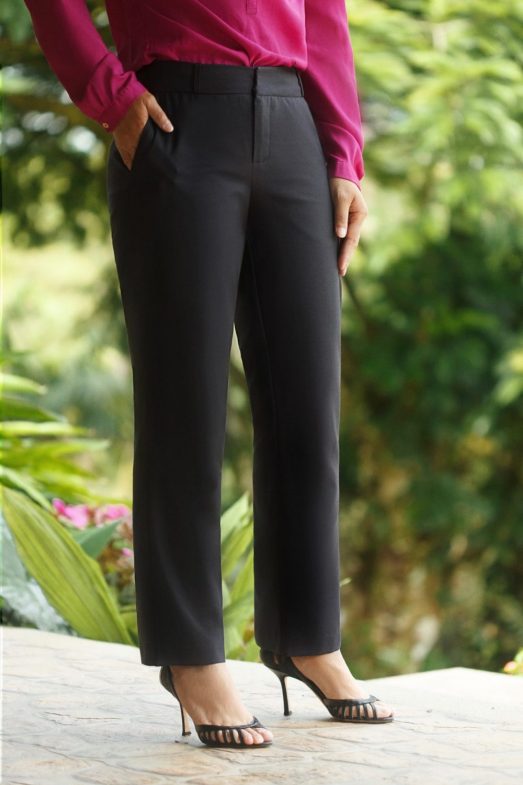 Testing Call: North Point Pants
The testing call is now closed. Thank you so much for your overwhelming support! The North Point Trousers pattern is now available in the shop.
+++++++++++++++++++++
Hi lovely ladies! I have been making dress patterns for the last few releases, and I thought it's time to make some pants. I know many people dread making pants, but they are indeed a much needed item in the wardrobe. Would you be interested in testing these pants?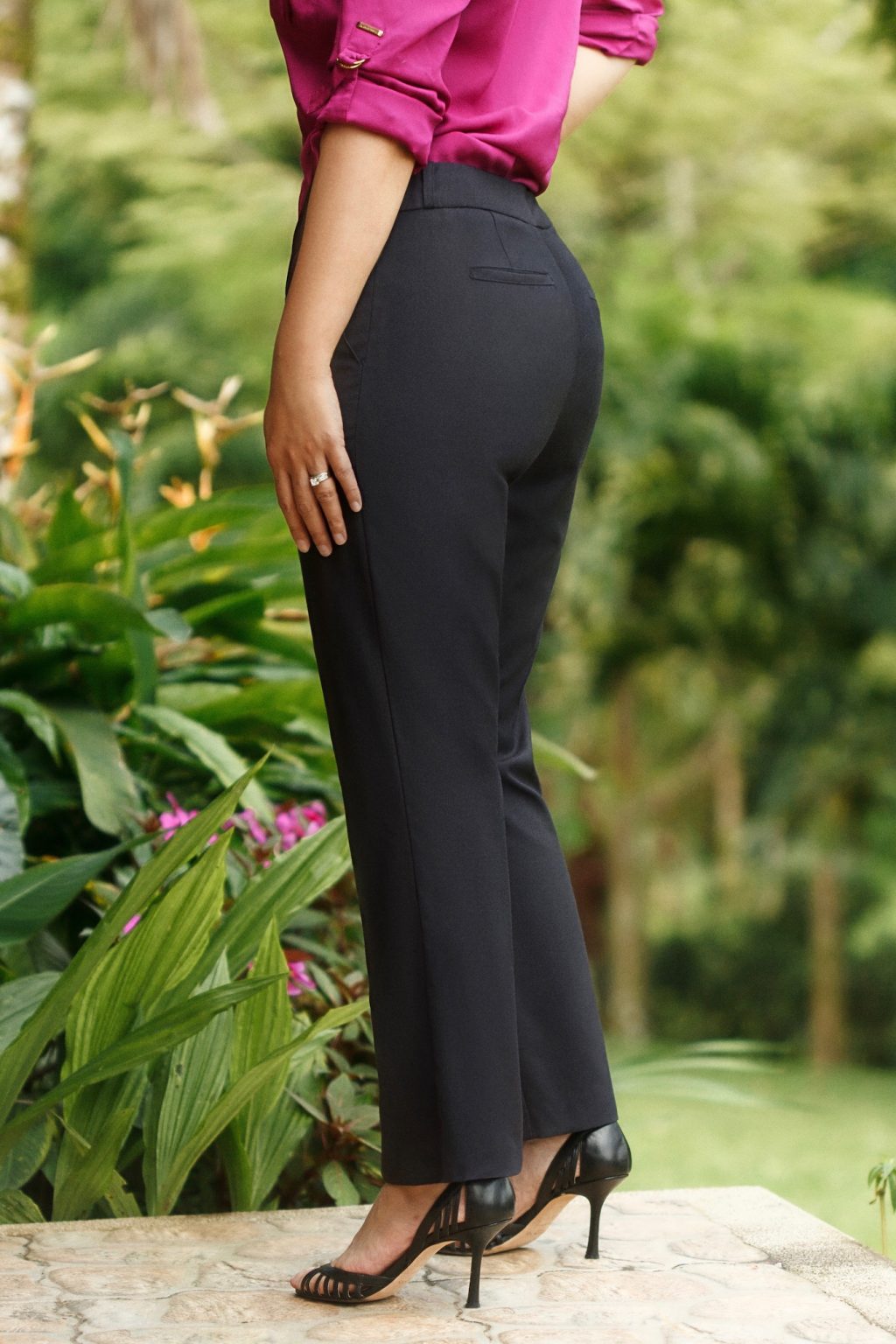 You can't get more classic than these North Point dress pants. But let me tell you a (not-so-secret) secret; they are designed to be made with stretch woven fabric. That way, the pants can be more fitted (and show your beautiful curves), but at the same time, still comfortable to wear.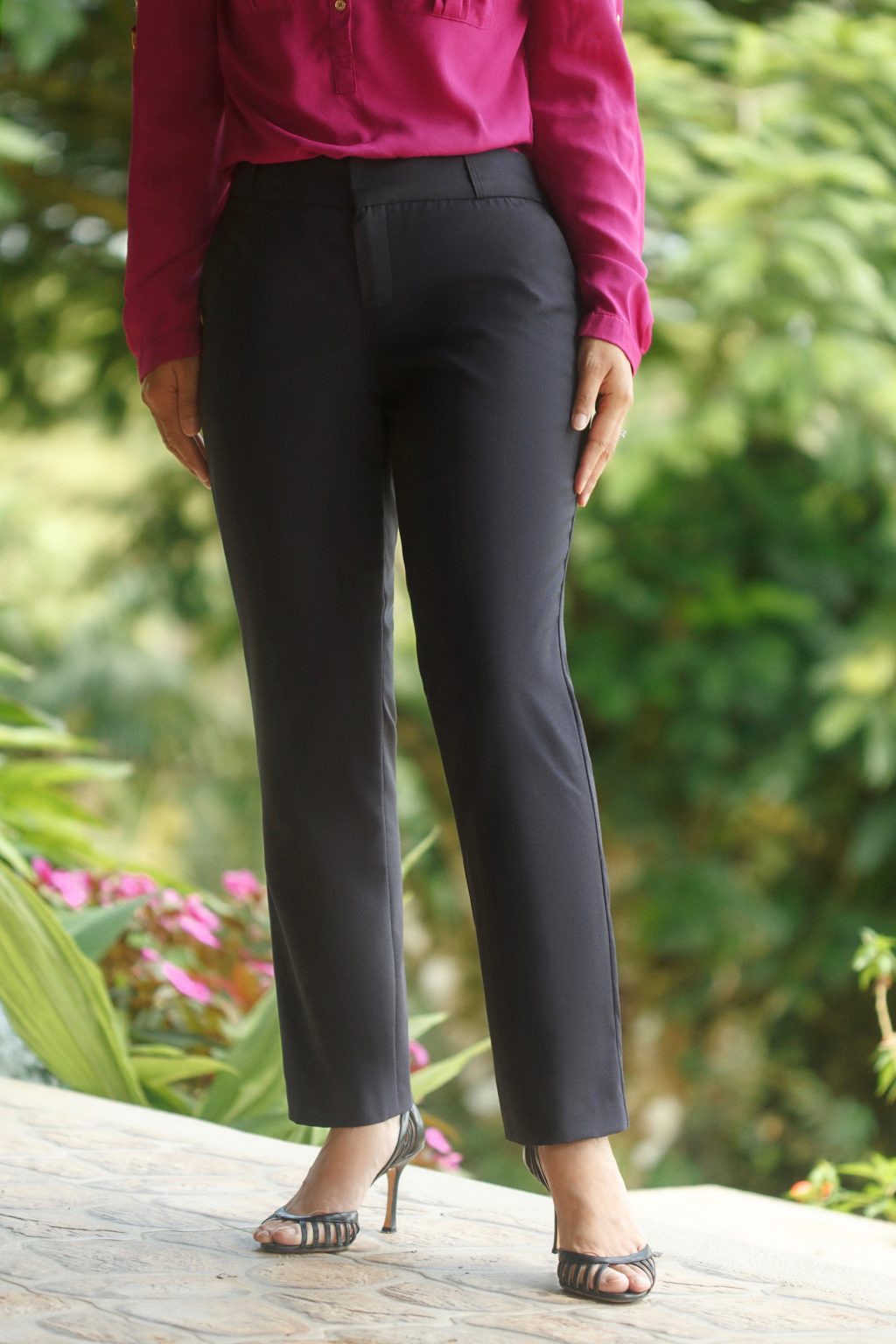 Side note: I was going to call these North Point Trousers, but my husband said "trousers" sound like old ladies. These are totally not old ladies, so I went with his suggestion and call these pants. What do you think? Are these trousers or pants? Or it doesn't matter at all (lol).
North Point Pants Feature:
Classically sleek straight leg silhouette
Medium rise and curve through hip and thigh
Ankle length that can be lengthened or shortened
Contour waistband for a better fit
Streamlined front slanted pockets
Strong and durable back single-welt pockets
Fly front with zipper and double hook and bar closure
Use of stretch woven fabric for comfort
Body and Finished Garment Measurements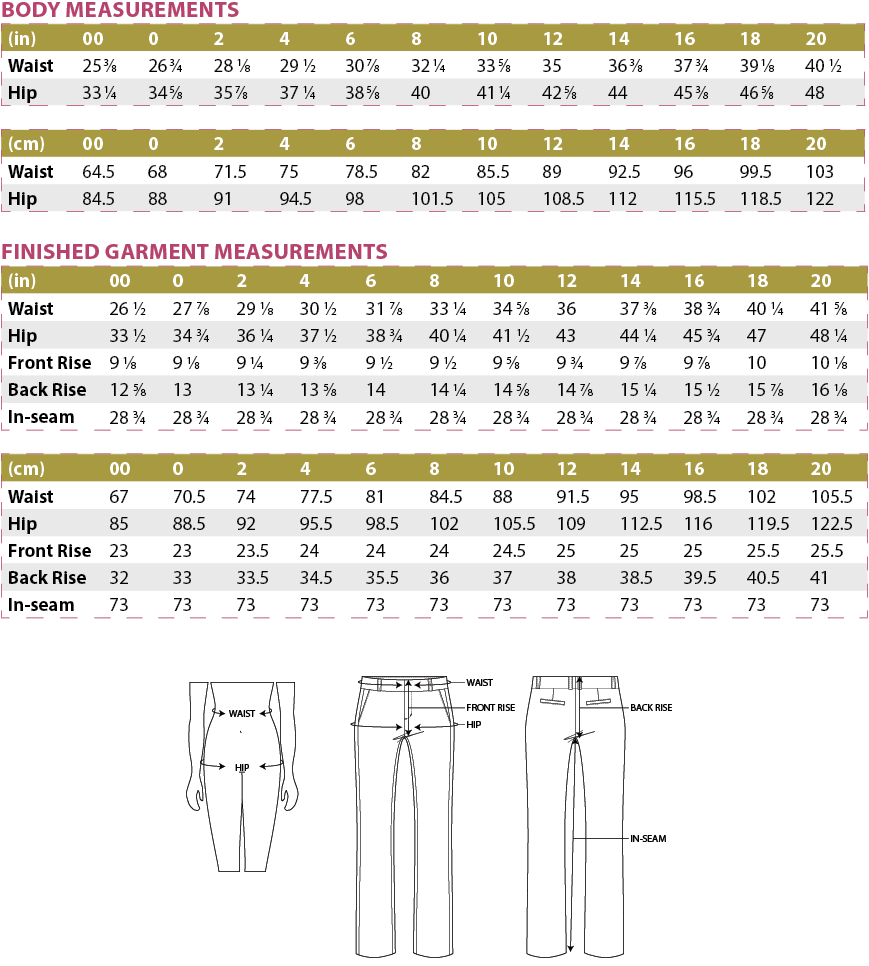 Material Requirements
Primary fabric Bottom-weight woven fabric with stretch (1% to 2% Lycra/spandex content)
Lining Lightweight non-stretch lining fabric
Interfacing Medium-weight fusible woven interfacing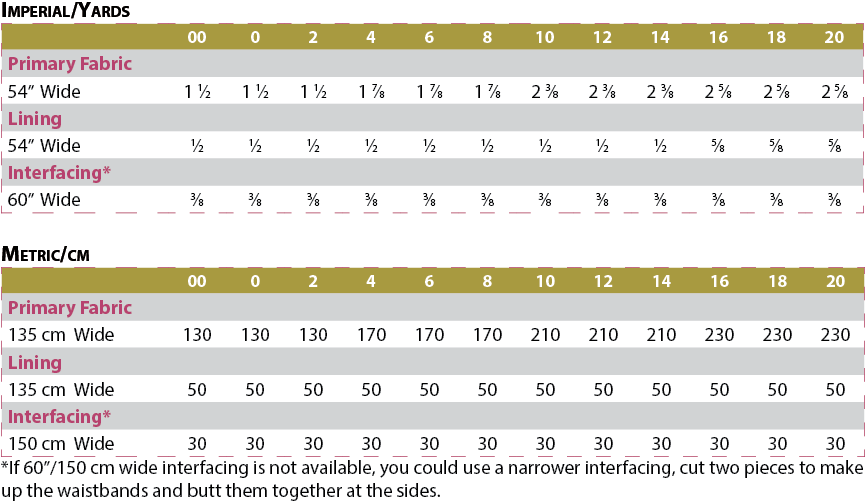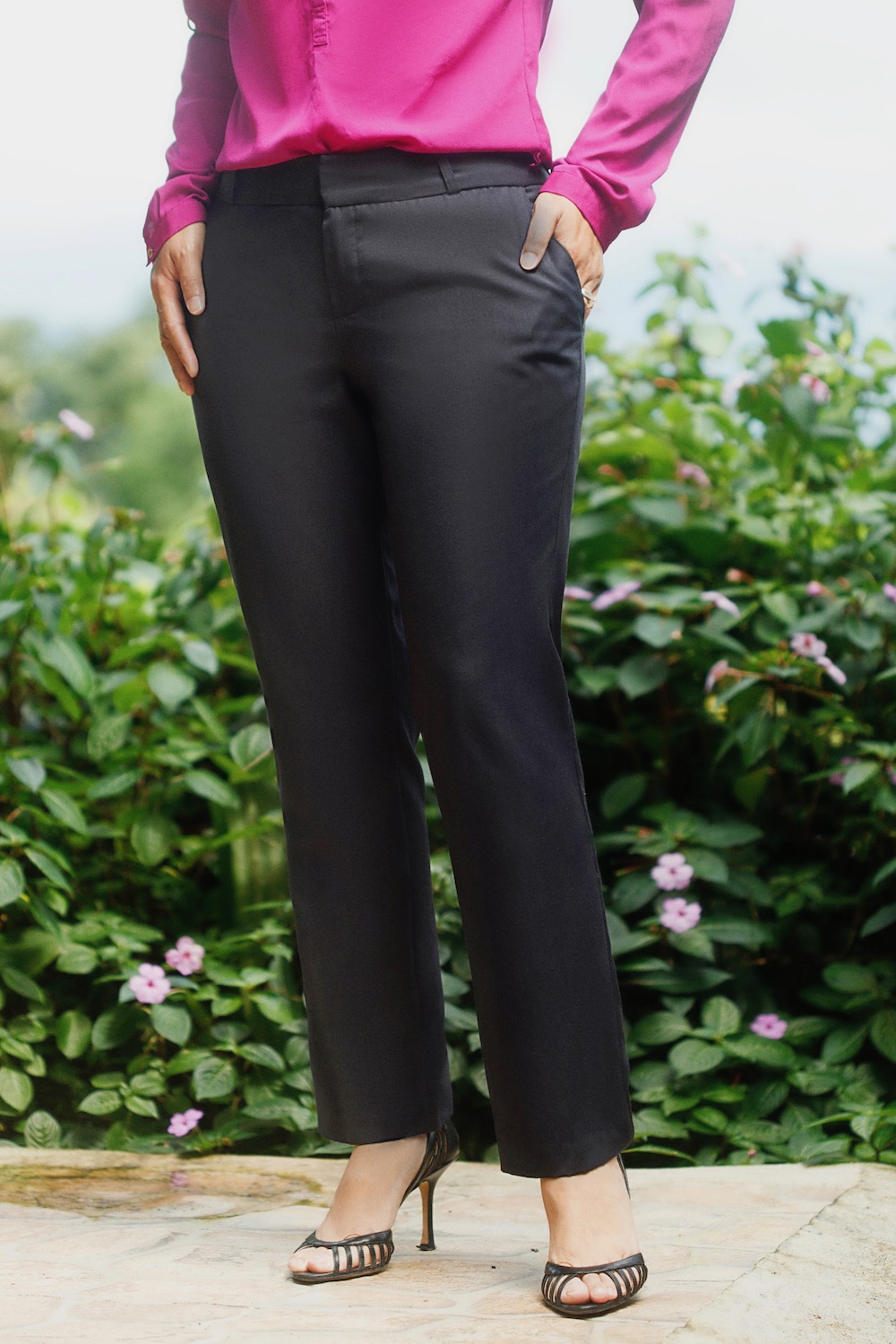 OTHER MATERIALS
Two sets of 5/8'' (1.6 cm) sew-on hook & eye closures (for waistbands on skirts and pants)
20" (50 cm) of 3/8" (1 cm) wide straight fusible stay tape (or make your own using lightweight woven
fusible interfacing cut on straight grain)
1/4" (6 mm)-wide twill tape or lining fabric selvage as long as your waist plus 10" (25 cm)
1 1/2" (3.8 cm)-wide bias strip as long as your waist plus 10" (25 cm)
Timeline
I plan to start testing Thursday, August 24. For this test, you will need to make a muslin. Muslins are due Sunday, August 27.  The final garments and photos are due Monday, September 4. But as always, if there's any important change to the pattern, we'll extend testing as needed.
Tester Selection
Please only apply if you are interested in the style of the pattern. You will not have the opportunity to modify the style of the pattern (though you may choose to do so at your own time after the testing period). If you like your garment any other way, please forgo this testing call and wait for the next style that interests you. You are expected to choose a size based on your body measurements and sew the pattern as written for the purpose of testing. Blending sizes (as instructed in the pattern) and lengthening/shortening are OK.
The chosen testers will be invited to a private Facebook group where we can discuss the pattern, share pictures and discuss revisions. I will send the invite/link to the email that you provide. So please make sure you enter the correct email in the application form. Also please make sure that I am able to view the sample photos you submit; if I am not able to view your photos (i.e., viewing requires special permission that I do not have), then I will move onto the next application.
Please sign up using this application form if you are interested. Testing is one of the most crucial steps for producing a quality pattern. I appreciate your applying!