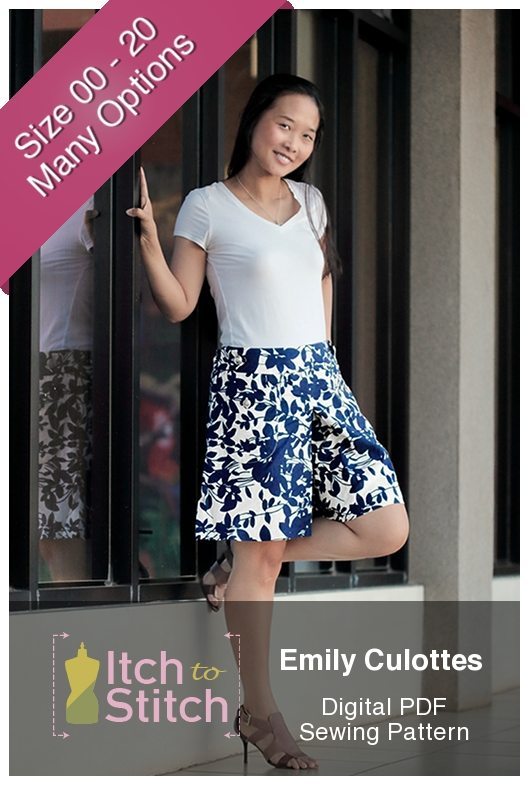 Releasing Emily Culottes PDF Sewing Pattern
As part of the Swhettie Betties Aspiring Designer Challenge, Emily Culottes PDF pattern is released today! I know you will love them as much as I do. Since I created my pair, I have been wearing them all the time. I jumped in and out of my big car with ease, yet I still feel feminine. In fact, depending on the fabric you use, they can be both work and fun appropriate. Now I am dreaming up all the tops that I can sew to go with my culottes.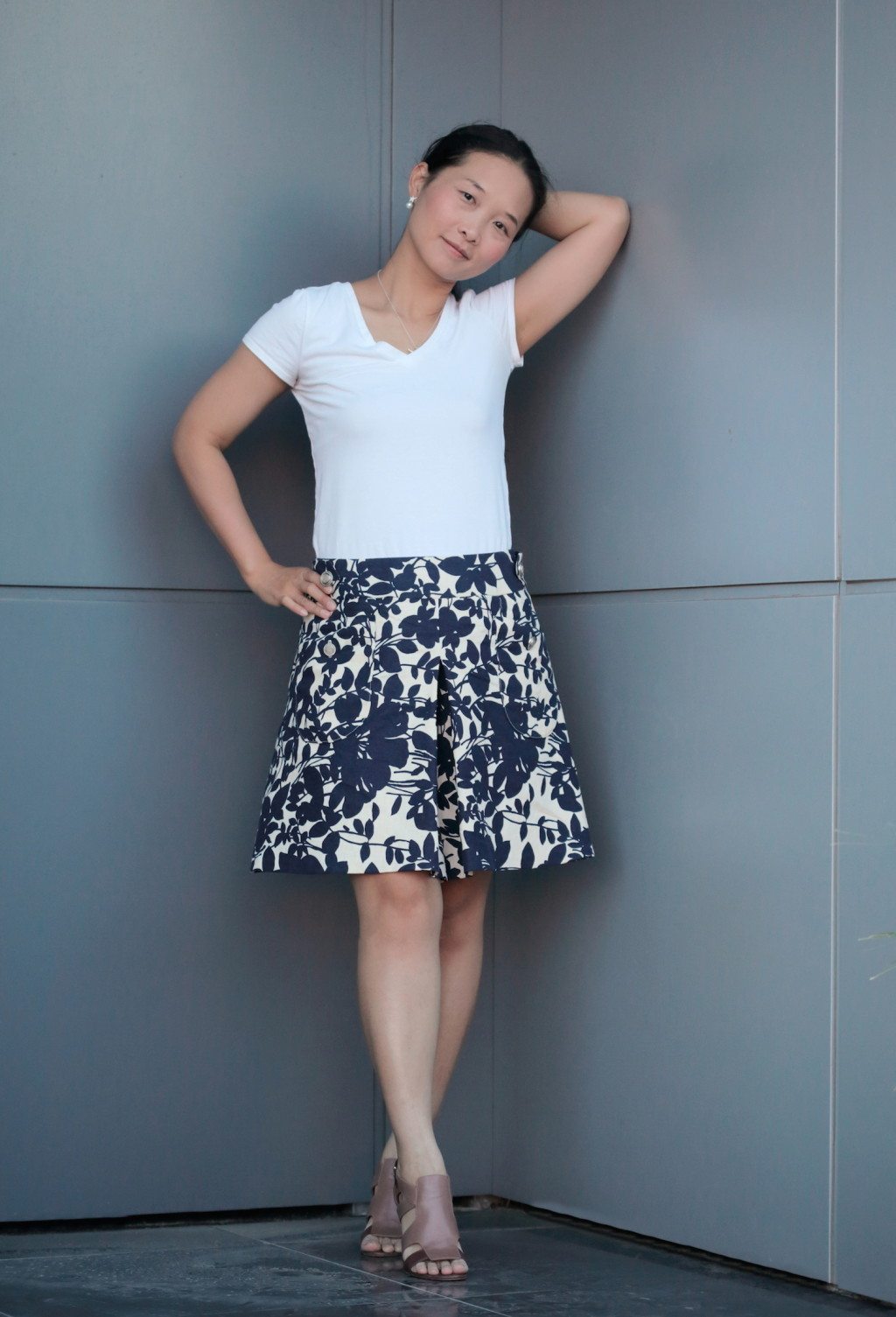 I always love culottes. I remember when I was 8 or 10, I owned a pink pair. I told my family that I loved them so much because I felt like I was wearing nothing! Needless to say, my family laughed at me for a whole season, but that was the truth. They were so comfortable that I wanted to wear them all the time.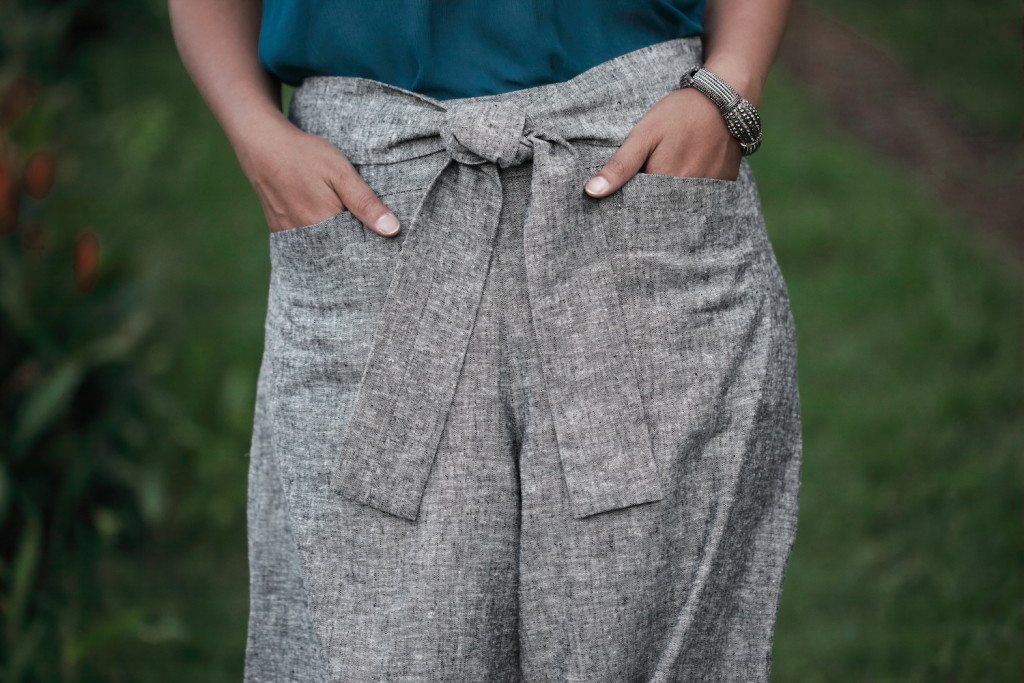 Now I can relive this part of my childhood. The difference is that Emily Culottes are way more sophisticated with these features:
Stylish and comfy pants with an A-line skirt silhouette
Contoured waistband for a better fit
Sits at natural waist to elongate your legs
Invisible side zipper for a smooth look
Option for slanted single-welt pockets
Option for slanted patch pockets with button closure
Option for waist tabs with decorative buttons
Option for waist tie option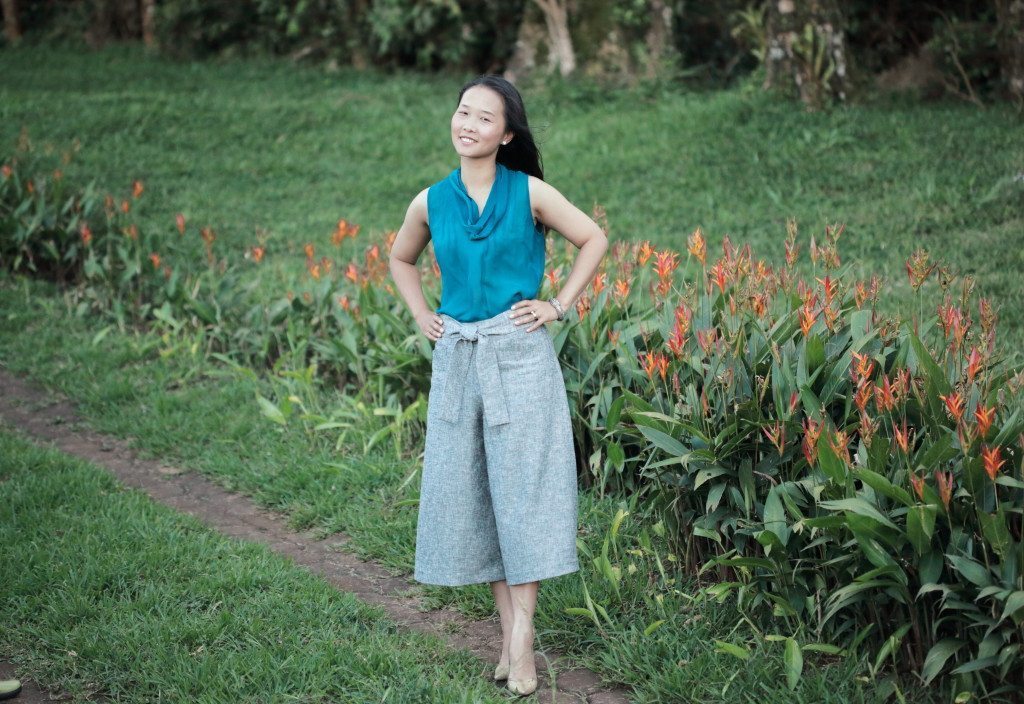 As with any Itch To Stitch patterns, the Emily Culottes pattern detailed instructions and great features:
Instructions for lined and unlined culottes
Instructions for lengthening/shortening using guidelines
Instructions for pleated or non-pleated front
Instructions for high-quality finish
Twelve sizes (00 – 20)
Print only the size(s) you need with "layers" feature (no more mingled lines!)
Large-format print shop version included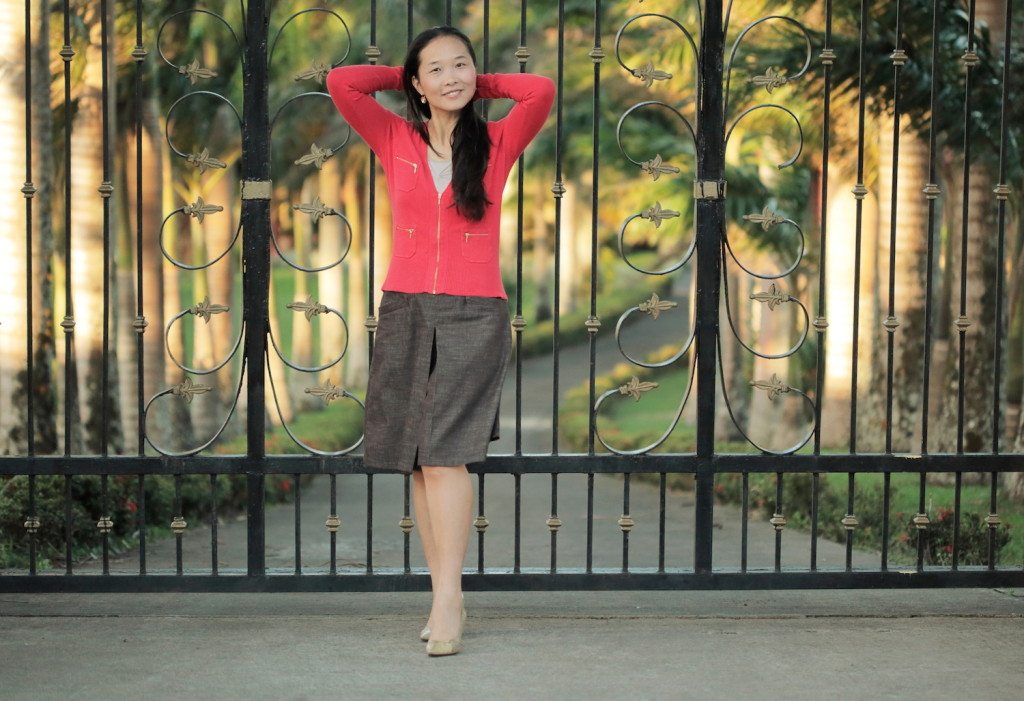 The Emily Culottes pattern wouldn't be possible without my talented testers and editors:
To celebrate this momentous event, I am giving away a copy of the Emily Culottes PDF pattern. All you have to do is one or more of the actions listed, and you will receive chances to win! If you are the lucky winner who has already bought the pattern, then you will receive a refund. The pattern is now on sale for US$9.60, so don't wait!