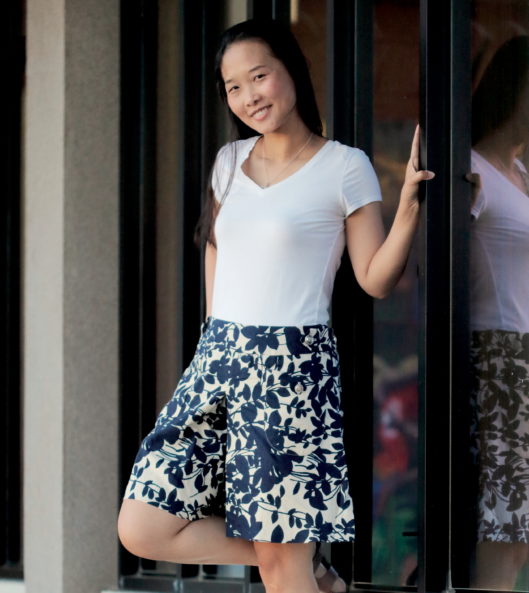 Emily Culottes are Ready for Testing
TESTING CALL CLOSED
The testing call is now closed. Thank you so much for your support! The Emily Culottes pattern is now available in the shop.
+++++++++++++
It's been a rough ride to get Emily Culottes ready, but they are so worth all the effort. I absolutely love how they turn out. If you are interested in testing this pattern, please fill out the form at the end.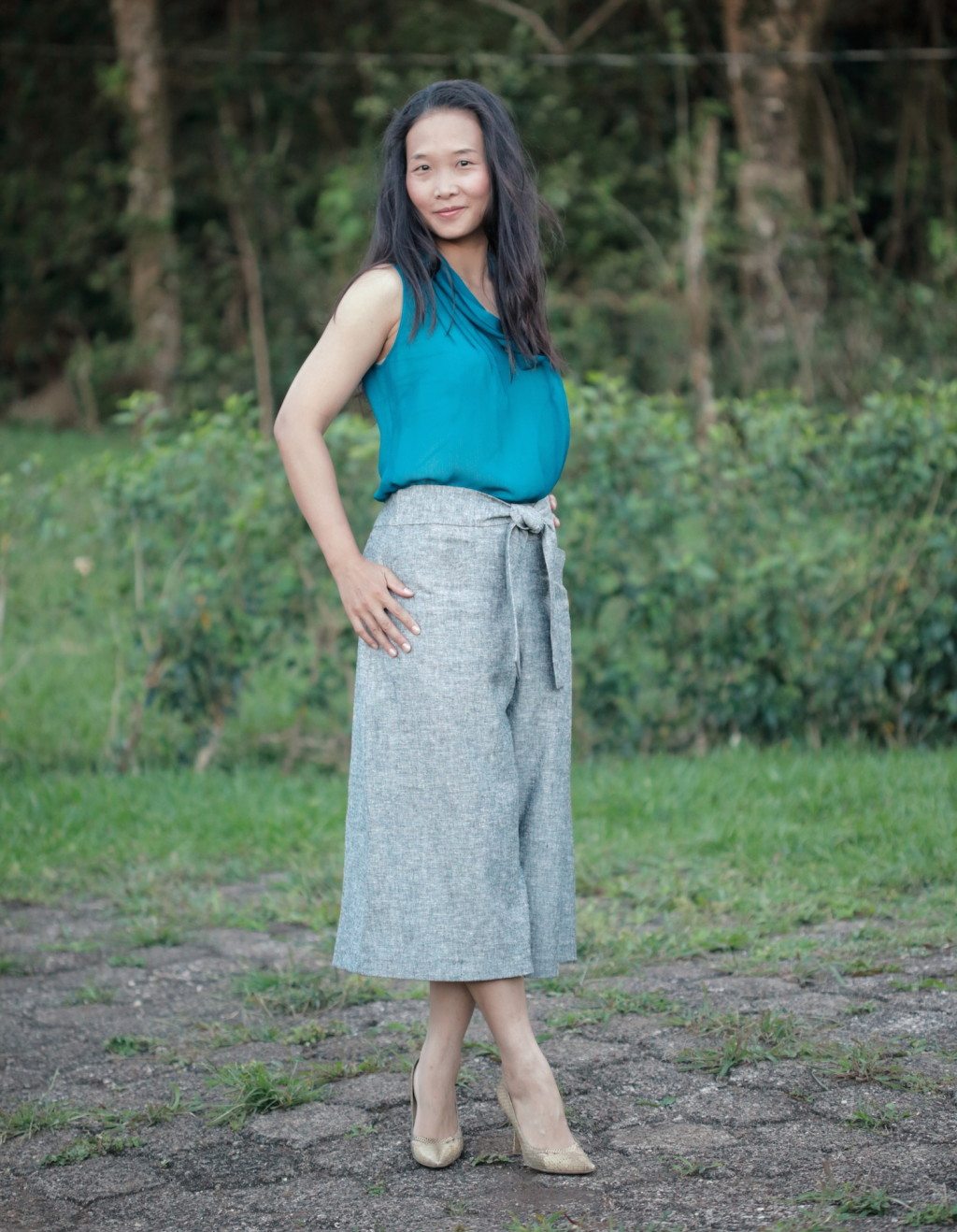 If you haven't heard of culottes before, they are pants that hang and look like skirts. Supposedly they dated back centuries ago when women were supposed to wear only skirts/dresses. Culottes were invented so that these women can ride horses or do other activities with ease. Obviously nowadays we don't have that limitation, but culottes are definitely in style. I love garments that are stylish AND comfy at the same time.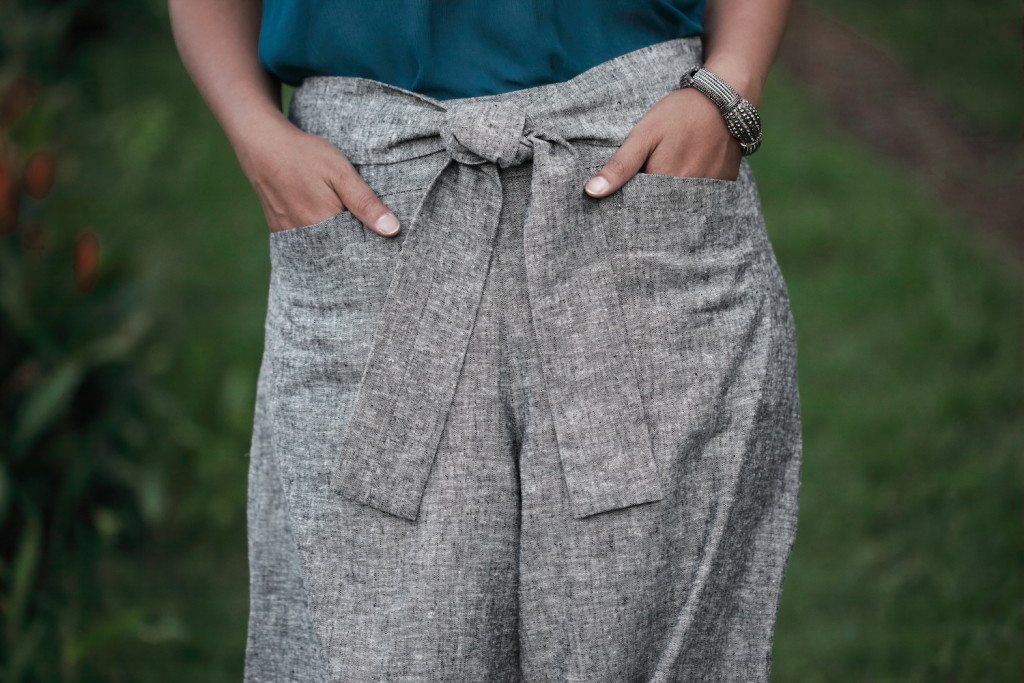 You see that my culottes are of different lengths. As with other Itch To Stitch patterns, lengthen/shorten guidelines are on the pattern pieces. Typically that is only for adjusting fit. In Emily Culottes, you can use the guideline for style adjustment. As you see in the photos, I adjusted the length for my different culottes.
To look more like a skirt, you have the option to leave the front pleat intact. But you also have the option to remove it, so they look more like gaucho pants, as you can see in my long version.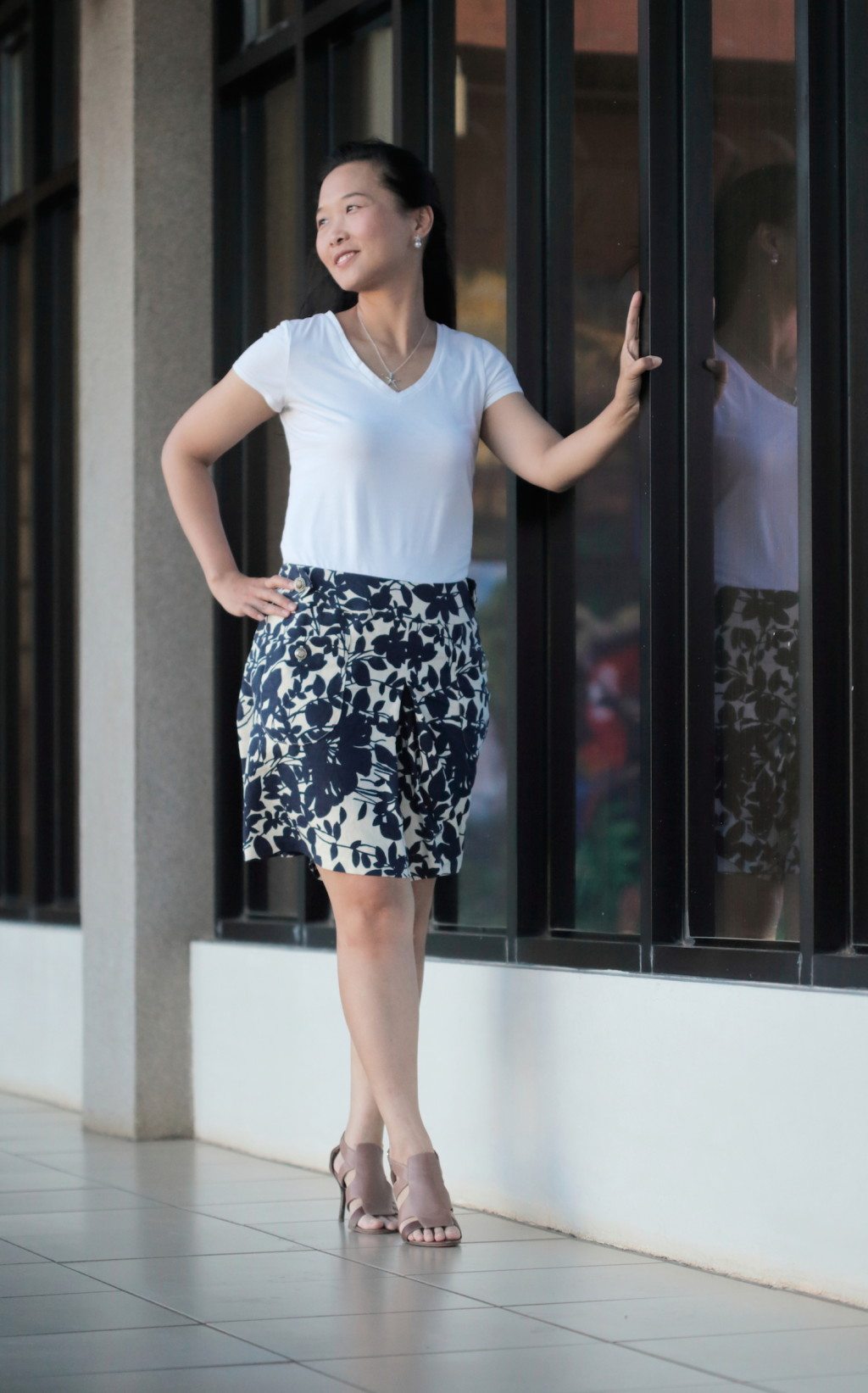 Emily Culottes Features
A-line skirt silhouette – They really do look like an A-line skirt from the front, especially with the front pleat. You can tell from the back that they are actually pants.
Contoured waist band sitting at natural waist – Pants sitting at natural waist (or higher) elongate the legs.
Invisible side zipper – I love invisible zipper. They provide a better, smoother look.
Instructions for both lined and unlined versions.

Emily Culottes Options
Lengthen/shorten using Guideline
Pleated/No Pleat Front
Waist Tie
Waist Tabs
Slanted Patch Pockets with Button Closure
Slanted Welt Pockets
Level of Difficulty
Usually I do not rate the difficulty of my patterns until after testing. But this time around I feel that I need a preliminary assessment. I would probably rate this pattern intermediate or intermediate+, except for the slanted welt pocket option, which will be rated advanced. A normal welt pocket itself is not a definite advanced feature; however, because these ones are slanted (and hence asymmetrical), in addition to the typical precision you need to sew a welt pocket, you will need to pay close attention to the orientations (left-hand side vs. right-hand side). That's why I need to rate it more difficult.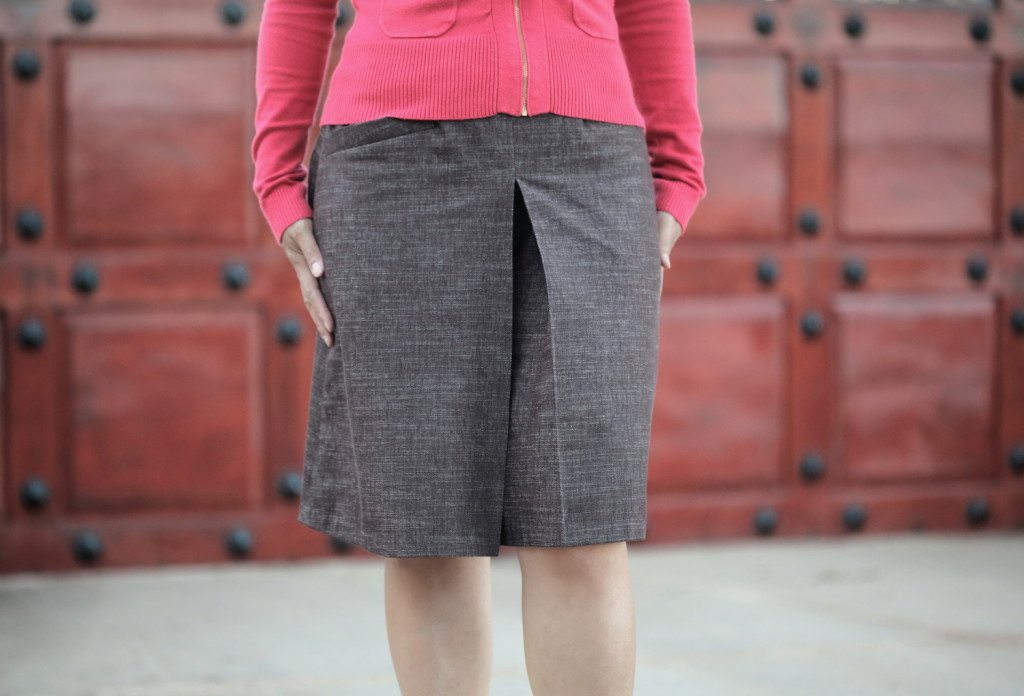 Here are some basic techniques you will use to sew Emily Culottes (instructions included, except I assume you know how to operate your own sewing machine to create a buttonhole and know how to hand stitch):
Apply interfacing
Install invisible zipper
Understitch
Create a pleat
Create a machine buttonhole
Sew a button
Edge stitch
Stitch in the ditch
Hand stitch (slip stitch for the invisible hem)

Sizing
As with other Itch To Stitch patterns, Emily Culottes come in 12 sizes.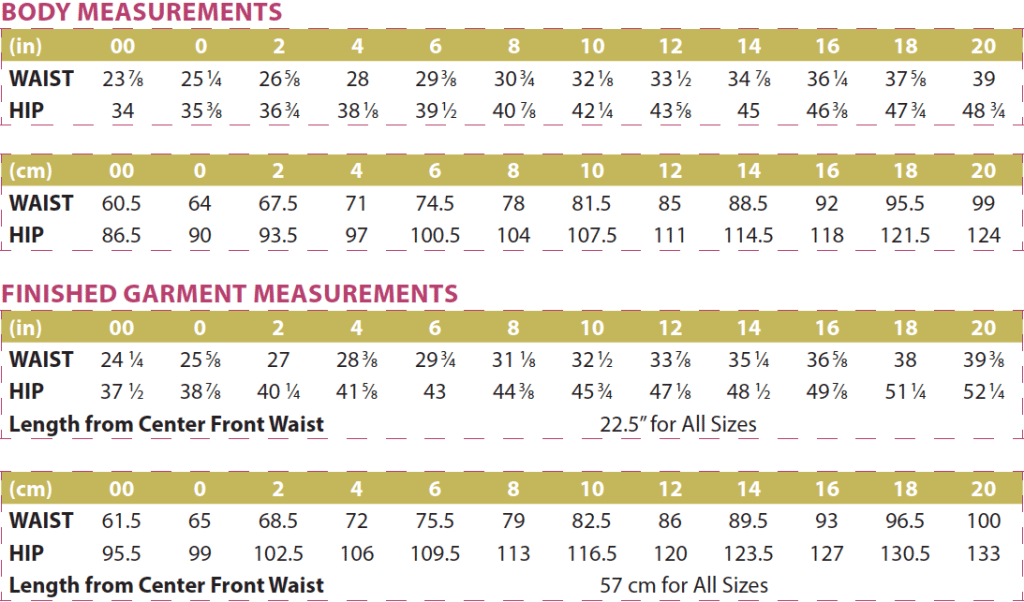 Material Requirements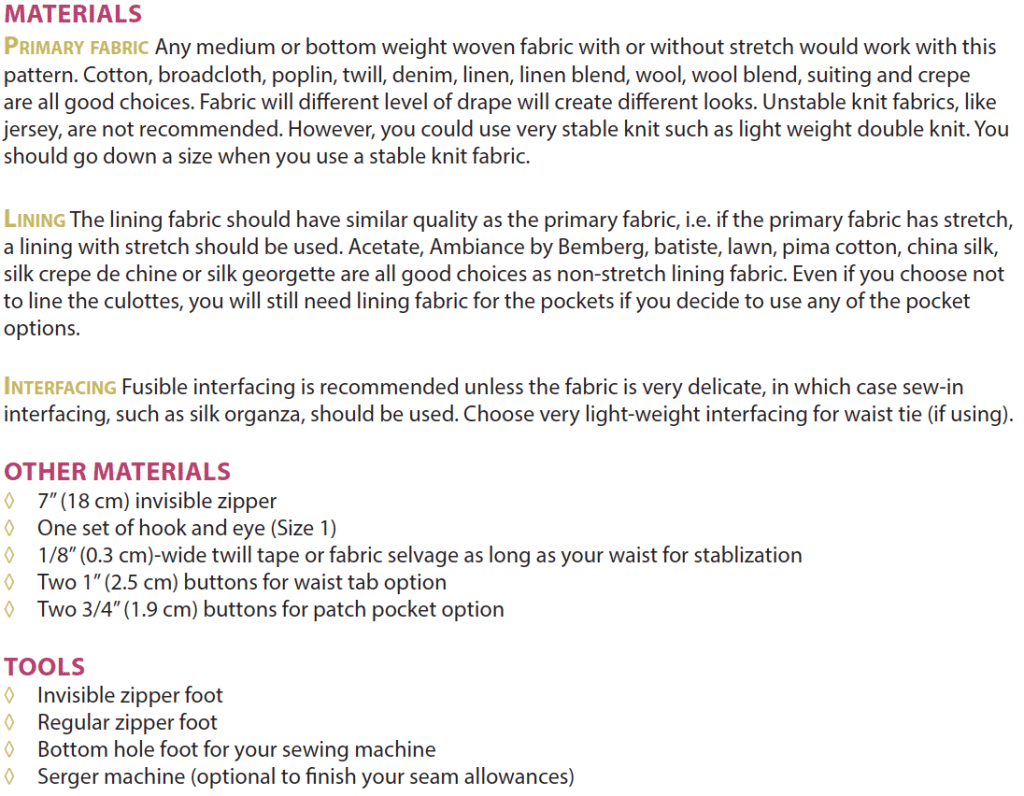 Fabric requirements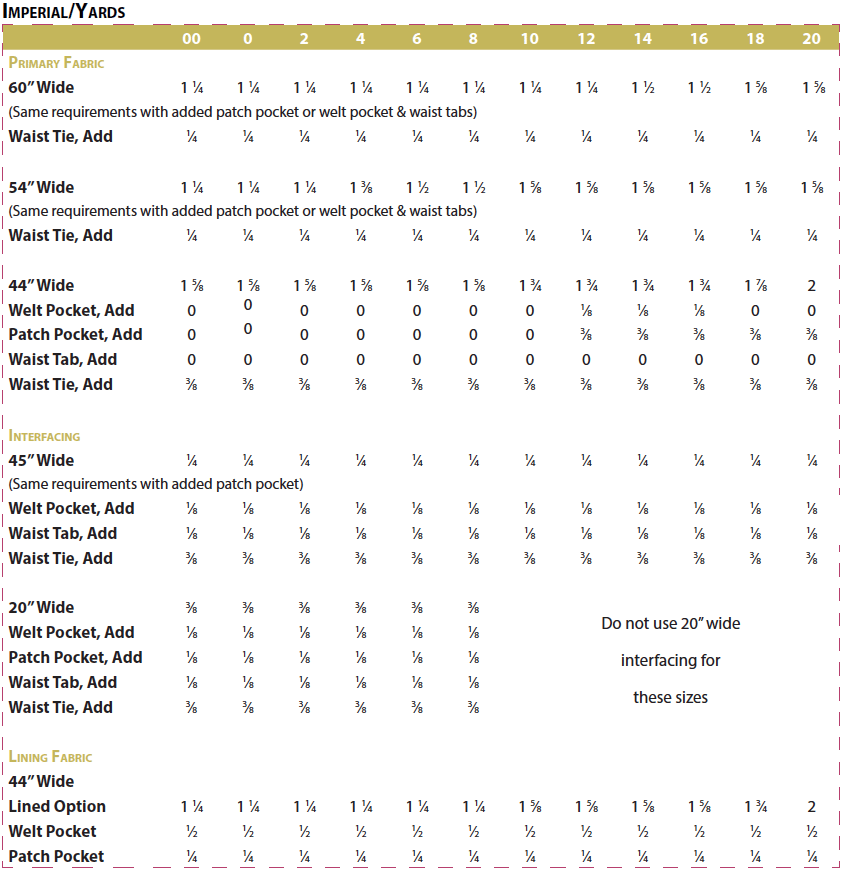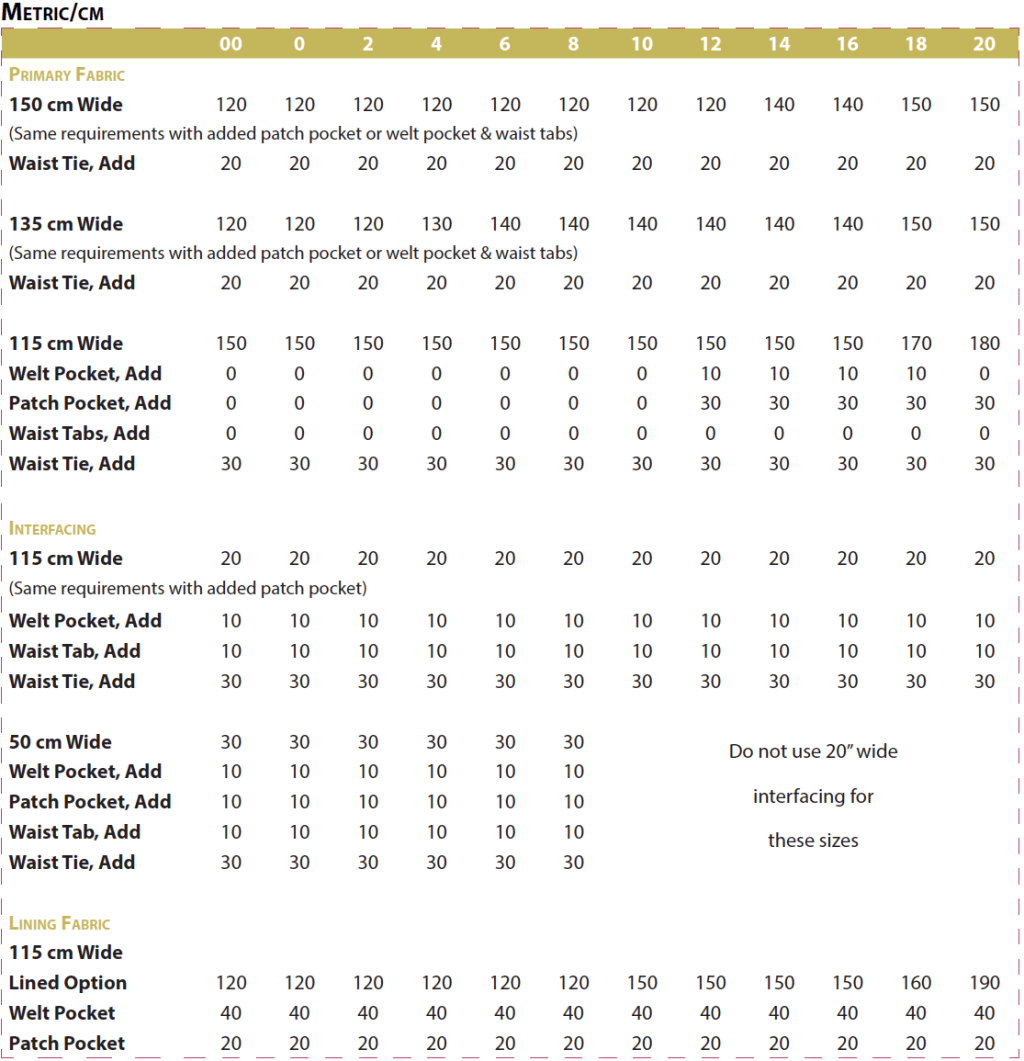 Timeline
I have a relatively tight timeline. Testers will be chosen by tomorrow (Thursday, February 26) and testing will start immediately. I would like the first round of test completed by (photos to be mailed to me by) next week, Tuesday, March 3rd. That means you have a total of 5 days to test.
The chosen testers will be invited to a private Facebook group where we can discuss the pattern, share pictures and discuss revisions. I will send the invite/link to the email that you provide. So please make sure you enter the correct email in the form below.
In return for your time, effort, professionalism, input and participation, upon completion of the testing, you will receive:
A copy of the final pattern
Feature you in a blog post that directs traffic to your blog/site/store/Etsy store
Keep in mind that it's likely at least a revision will be done to the pattern based on your test. That means you might sew more than one Emily Culottes during the test. If you think you are up for it, please sign up!
Thank you very much for your interest in testing Emily Culottes. Testing is one of the most crucial steps for producing a quality pattern. I appreciate your applying!