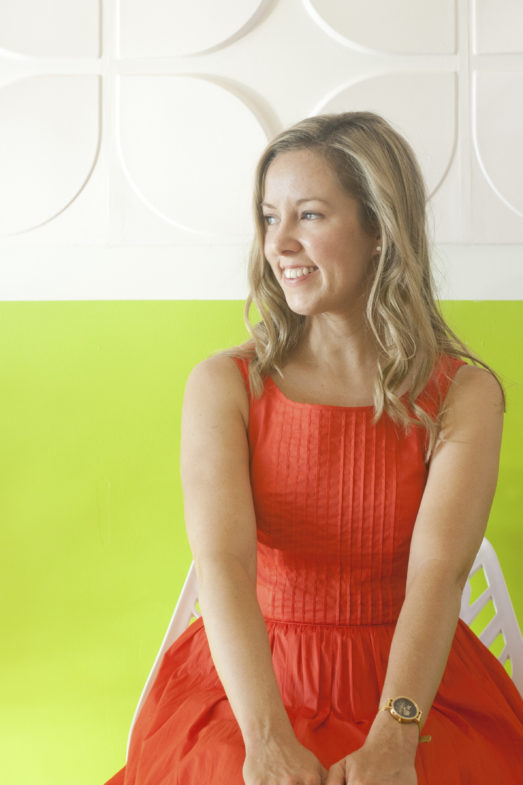 Pattern Giveaway – Hey June – Adrianna Appl
**As part of Itch to Stitch's one-year birthday celebration, one featured designer will be giving away two patterns each day.**
First of all, let's reveal yesterday's winner. One winner gets to take home two sewing patterns of her choice from Megan Nielsen, and that person is…Teri. I will contact you, Teri. Congrats!
Yesterday's question was: what would you sew/create if you can't fail. My very high-level synopsis is that many of you want to make:
Evening wear, which includes wedding gowns and really fancy dresses
Coats or jackets (leather jackets, moto style jackets)
Pants and jeans
I hope you find the courage to try making them. Two questions I ask myself when I face fear: 1) what's the worst that could happen? Usually it's just some time and money spent, but I'd learn something and it gets easier next time; and 2) what's the best that could happen? I'd have something I am super proud of, and I'd also learn something too. So I encourage you to go for it!  For those of you who want to sew evening wear, I cannot recommend enough Couture Sewing Techniques by Claire B. Shaeffer. Think about the memory you'd create for yourself and for your daughter; it will be worth it.
OK, I hope you don't feel that I am trying to solve your problem (like men always want to do when you only want them to listen). Let's move on with our featured designer of the day, shall we?
Today's featured designer is Adrianna Appl of Hey June. Adrianna and I are fellow Pattern Workshop students. Adrianna creates both children's and women's patterns. One of the designs that really captivates me is her Evergreen Jacket. So many beautiful versions are shown in her shop. I also love her Biscayne Blouse – such a classy and streamlined look with the hidden placket and a double-welt pocket.
Adrianna is generously giving away two patterns to one lucky winner. To get a chance to win the patterns, please comment and tell us most memorable sewing gift that you create or receive. I will pick a winner tomorrow.