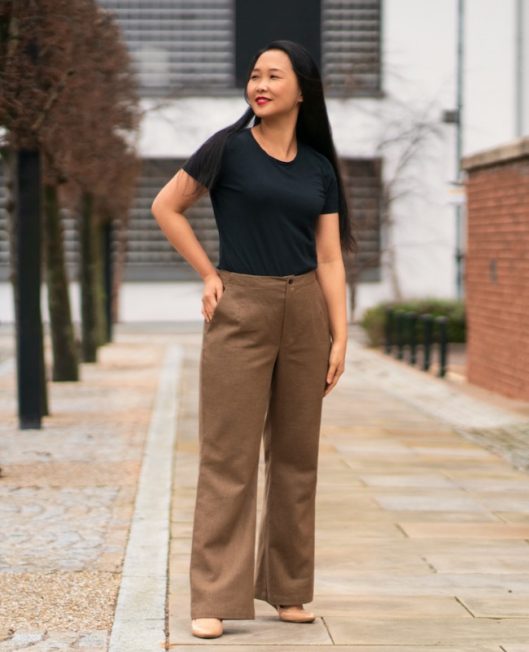 New Pattern: Upland Trousers
It's been a while since I think about wearing clothes that is not sweatpants, t-shirt and sweatshirt. While I love wearing comfy clothing, I also feel that elegant, "go-out" clothes give me a sense of returning to normalcy. Hence, let me introduce you to my latest sewing pattern, the Upland Trousers!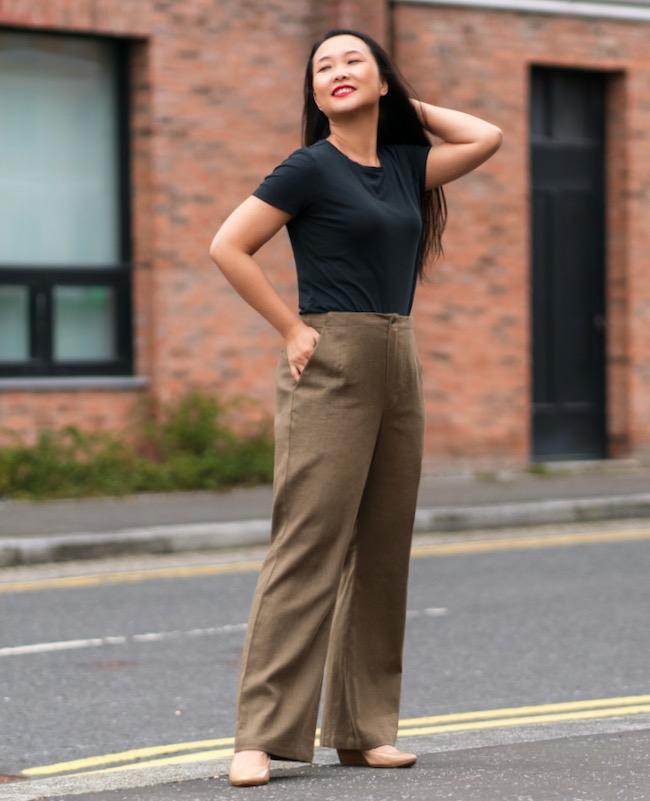 For one week (through April 26, 2021), the Upland Trousers sewing pattern is 20% off. The volume discount still applies—get 15% off your entire cart if your purchase is $20 or more, or 20% off your entire cart if your purchase is $30 or more!
The Upland Trousers are elegant indeed. They are high-waisted trousers that fit through the waist and hip and are relaxed below the hip. That combination of elements has a number of esthetic and fit benefits. First of all, they have elongating effect because of the visual proportion. My tester who is 5'2″ (157 cm) looks like she is 6′ tall. Secondly, the relaxed silhouette below the hip makes fitting the butt much easier.
Many of my testers think that the Upland makes the behind look great!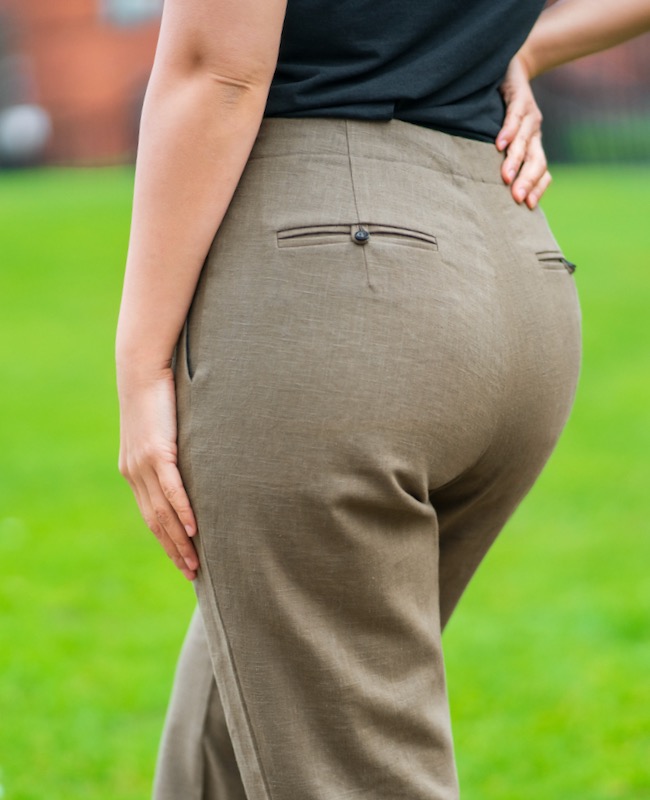 The Upland has a fly front zipper and double-welt back pockets with loop and button closures. In addition to my step-by-step illustrated instructions, I also created photo tutorials for these techniques (the links are in the pattern). If you take your time and follow the steps carefully, you WILL be able to create beautiful results. Spoiler alert: they are actually not as hard as you think they are!
Another notable stylistic element is that the Upland uses waist facing and not waistband. I think it's a different look and is equally nice to have in your wardrobe.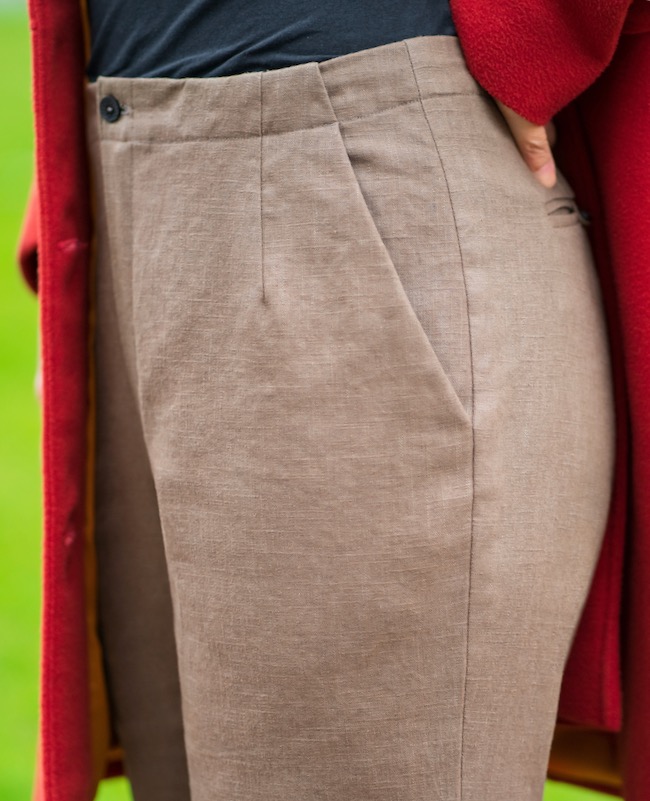 Oh, I forgot to mention that the Upland comes in sizes 00 to 40!
Here's a summary of the Upland Trouser features:
High rise with waist facing (no waistband)
Fit through waist and hip and relaxed at thighs and below
Full length trouser legs with the hem hitting slightly above the ground
Front slanted pockets
Back double-welt pockets with loop and button closures
Designed for non-stretch woven fabric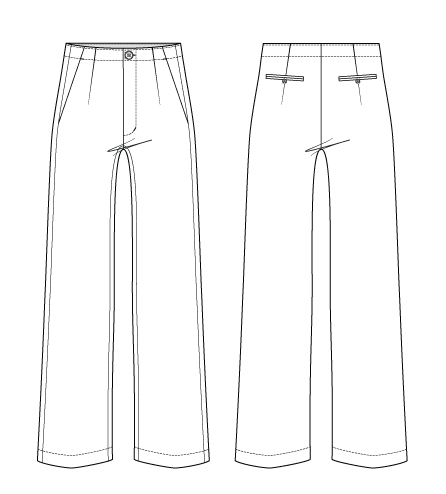 Now let's take a look at all the beautiful Upland Trousers that my testers created!
My sincere thanks to these talented testers:
Diana
Glenda
Jolien
Margaret
Melissa
Tannoa
Be sure to get your Upland Trousers pattern while it's 20% off (only through April 26, 2021)!