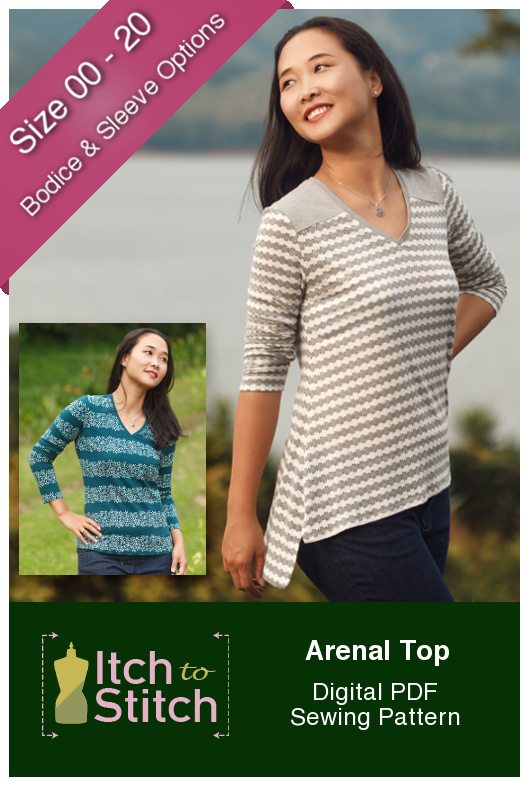 New Pattern Release: Arenal Top
Hi everyone! The Arenal Top sewing pattern is released today! I made 3 Arenal Tops for myself and they are already in heavy rotation in this chillier weather. I think you will love yours as much as I love mine.
The new pattern is 20% now for one week. And if you purchase any two or more patterns from the shop, you can take an additional 15% off your cart using the code lakearenal!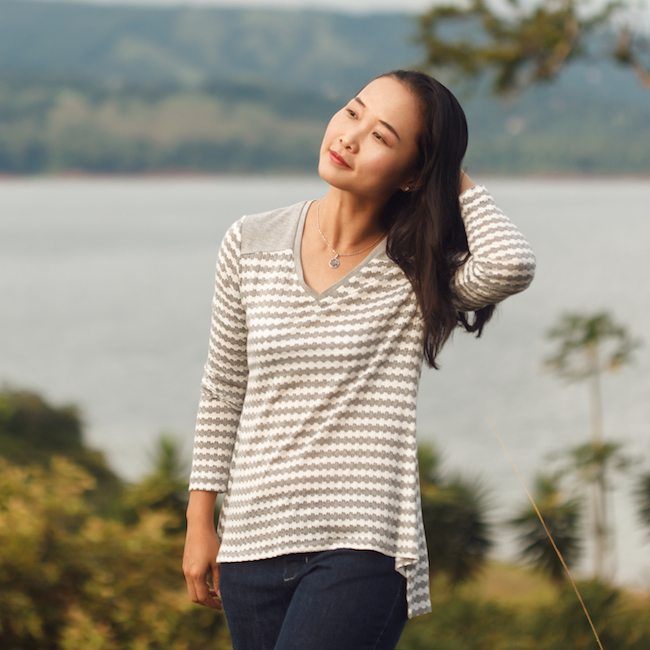 The Arenal Top comes in two bodice/hem options. One is a swing bodice with a subtle handkerchief hi-lo hem. The other one is a fitted bodice with a regular hem. In addition, the pattern comes in two sleeve lengths – long sleeve and 3/4-length sleeve.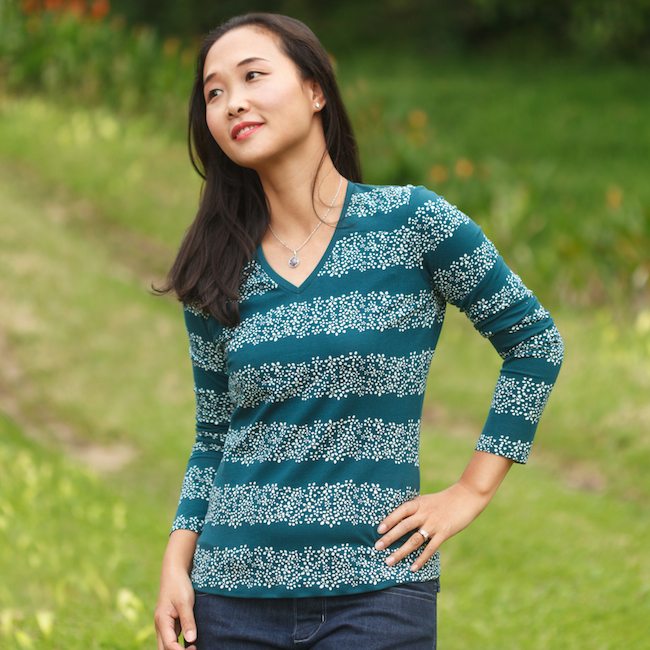 My favorite features of this top are the front yokes and the V neck. You can use the same fabric for the yokes, as I did in one of mine. You can also pick something in contrast for an exciting look, or in lace for a soft touch. I love that the V neck is slightly curved and the band is somewhat narrow to complete the delicate look. Many of the testers created their first V neck band using the instructions in the Arenal Top, and they all produced fantastic results.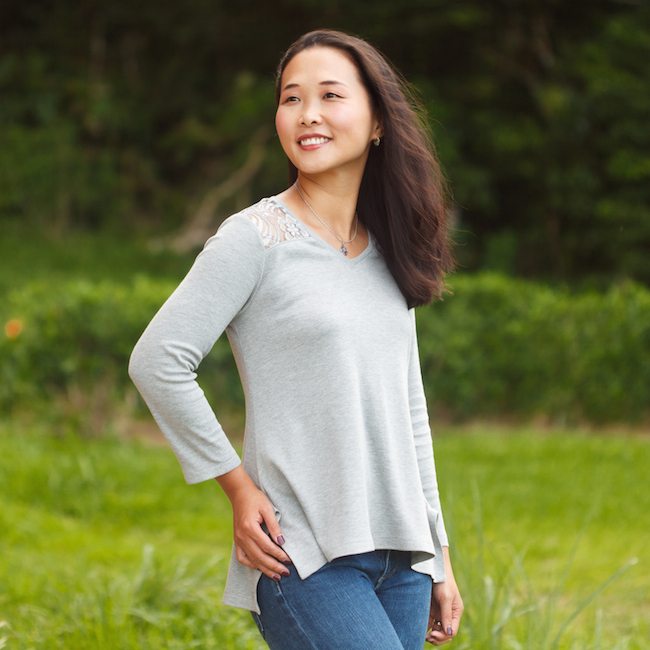 Here are some of the beautiful creations from the talented testers.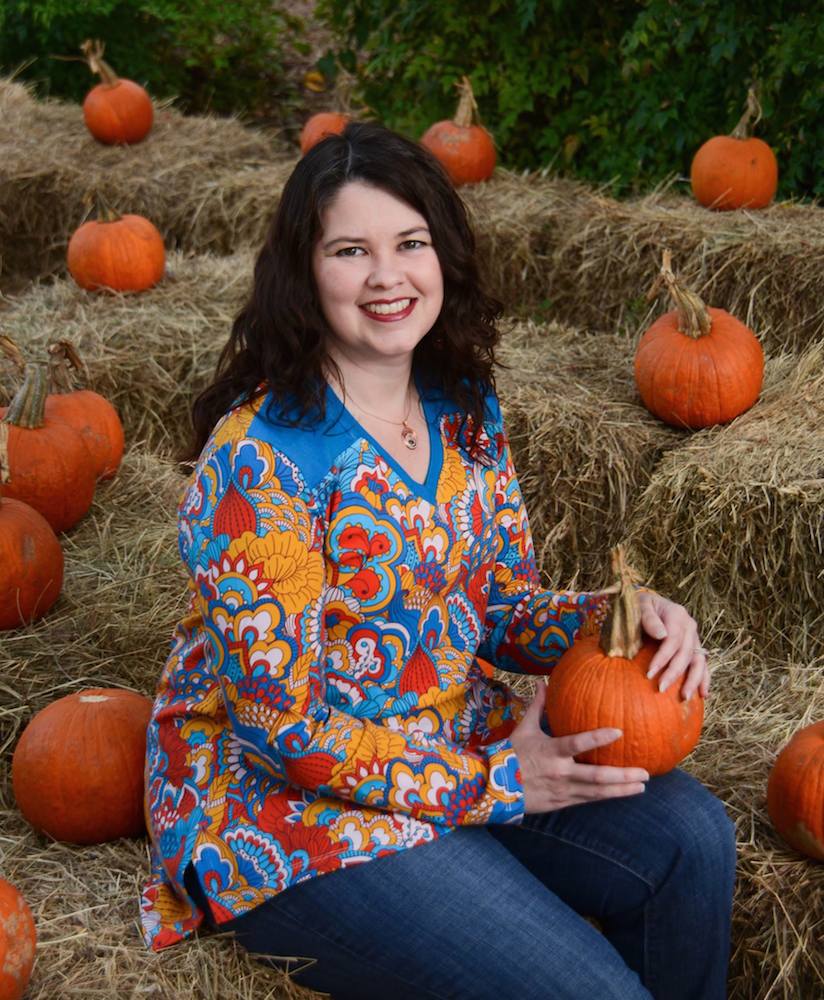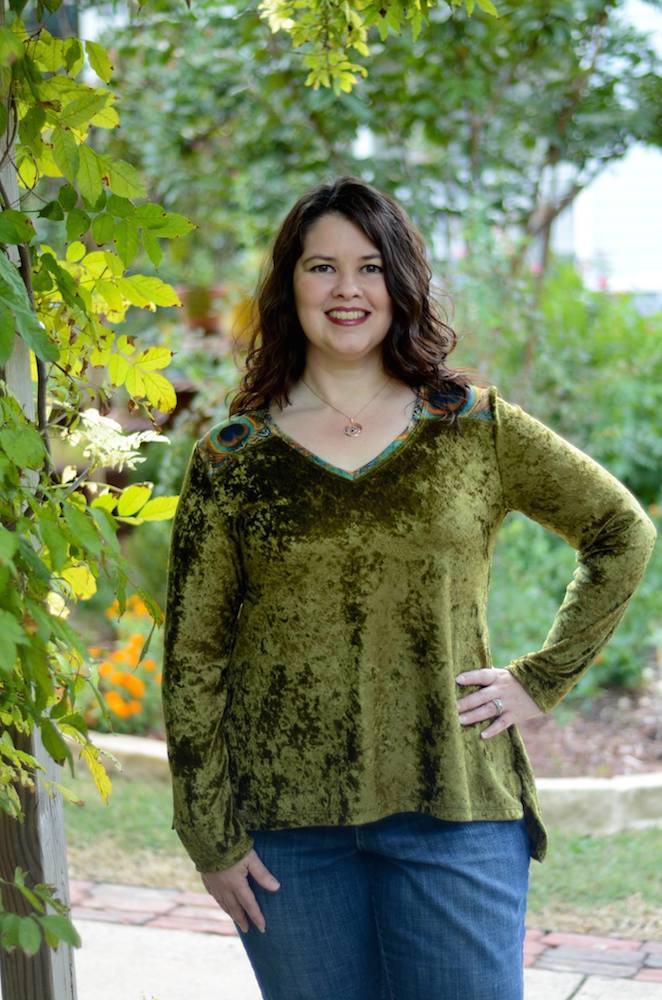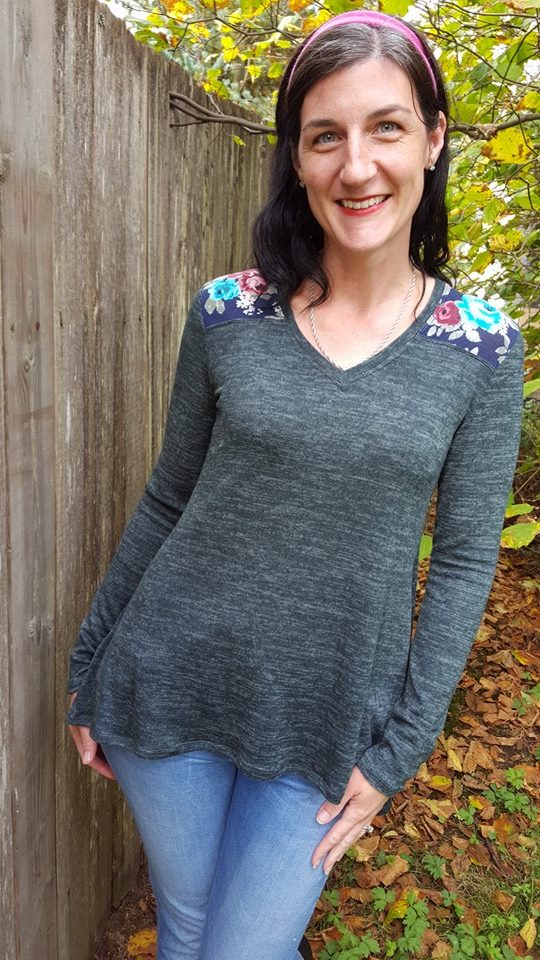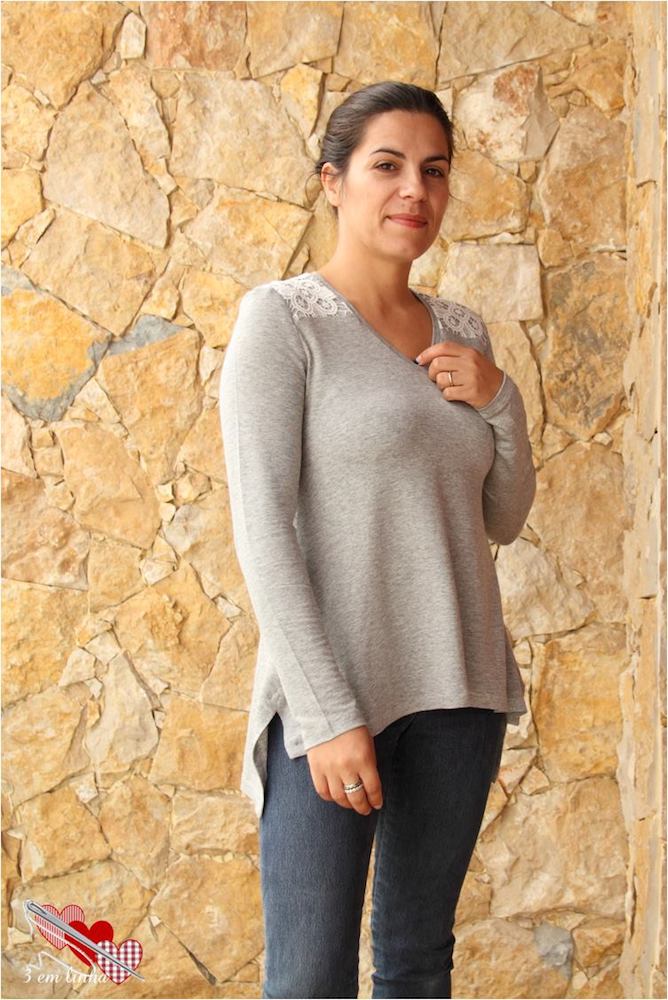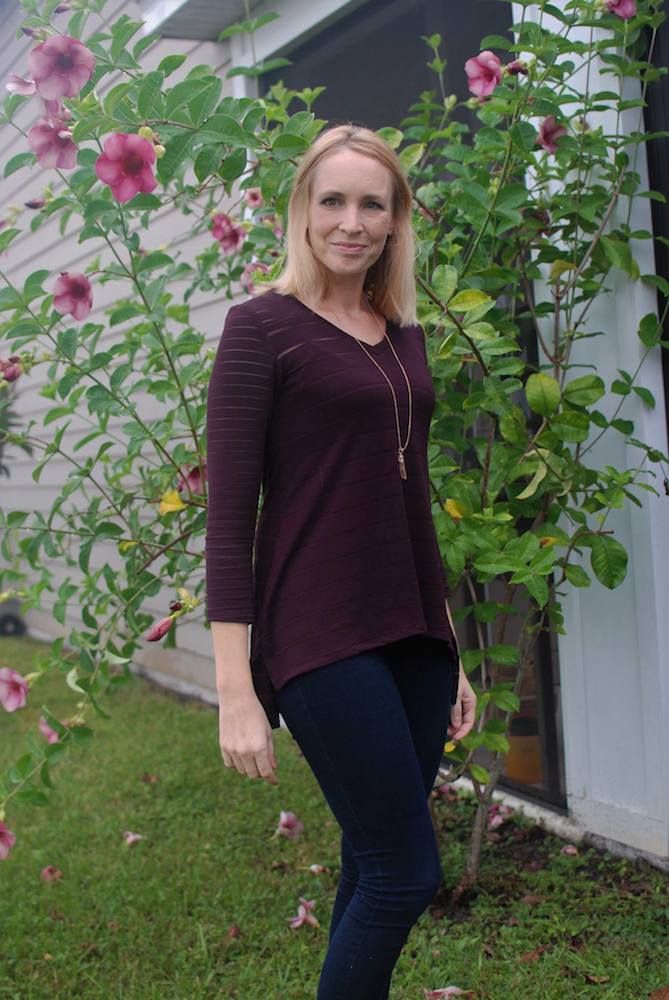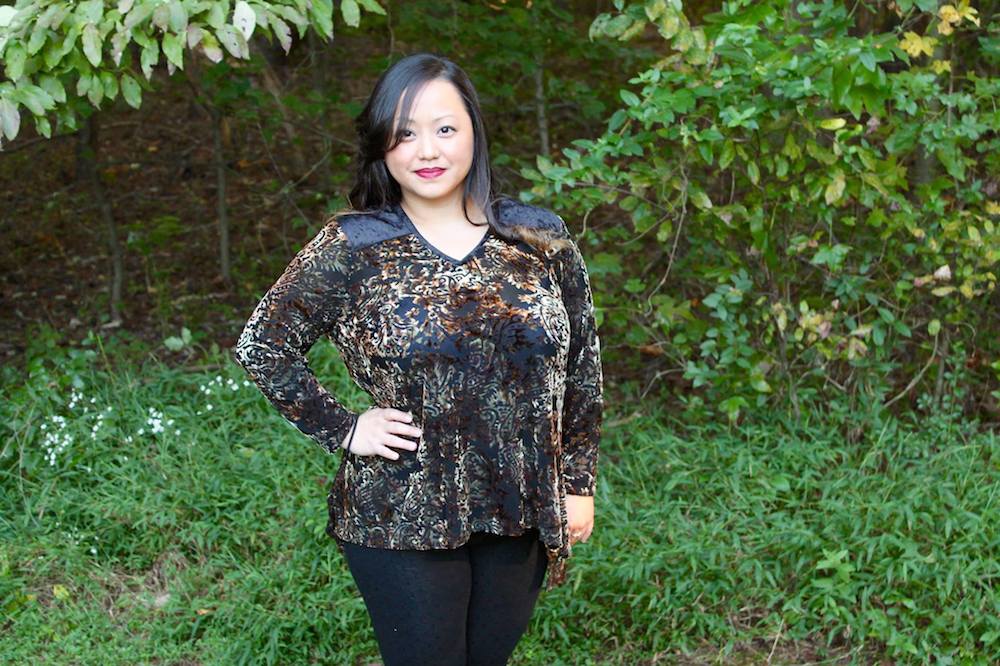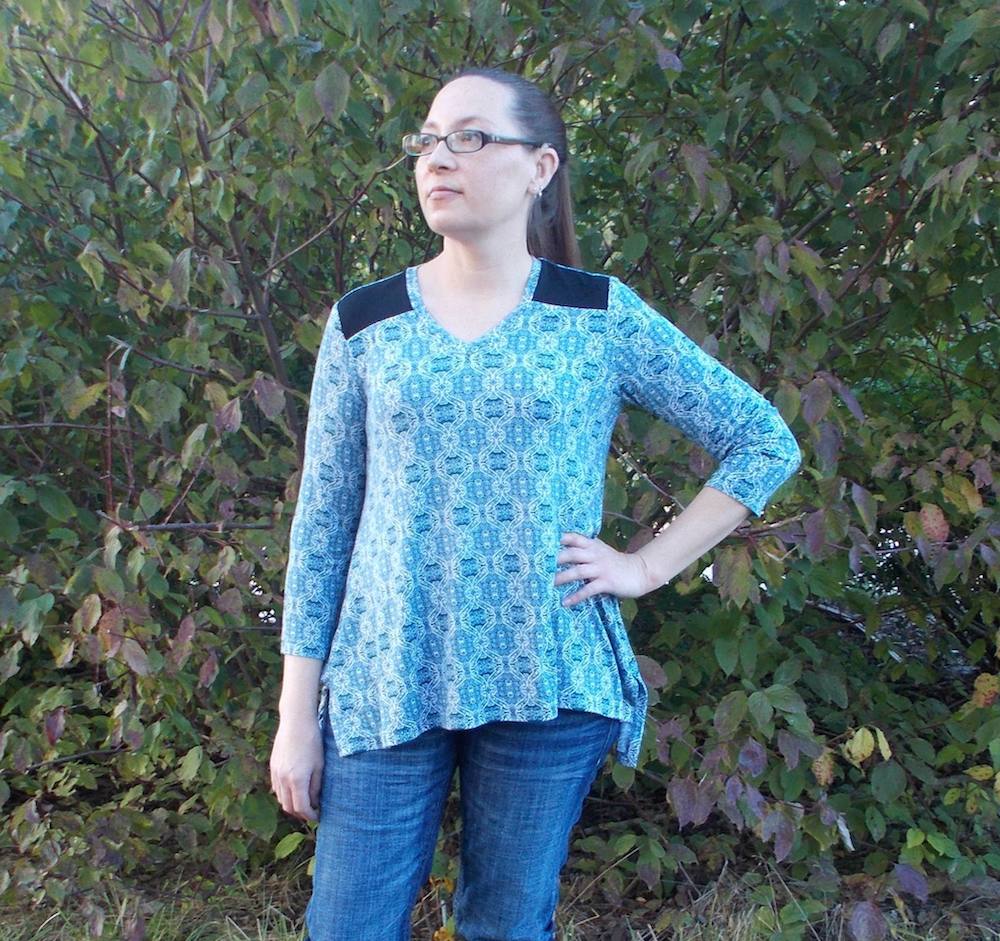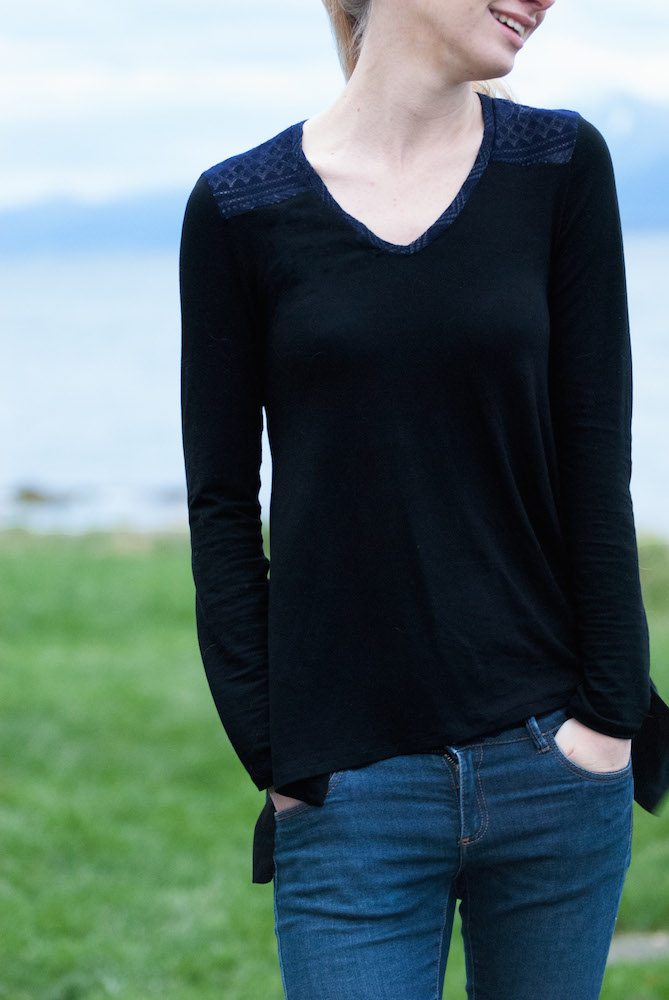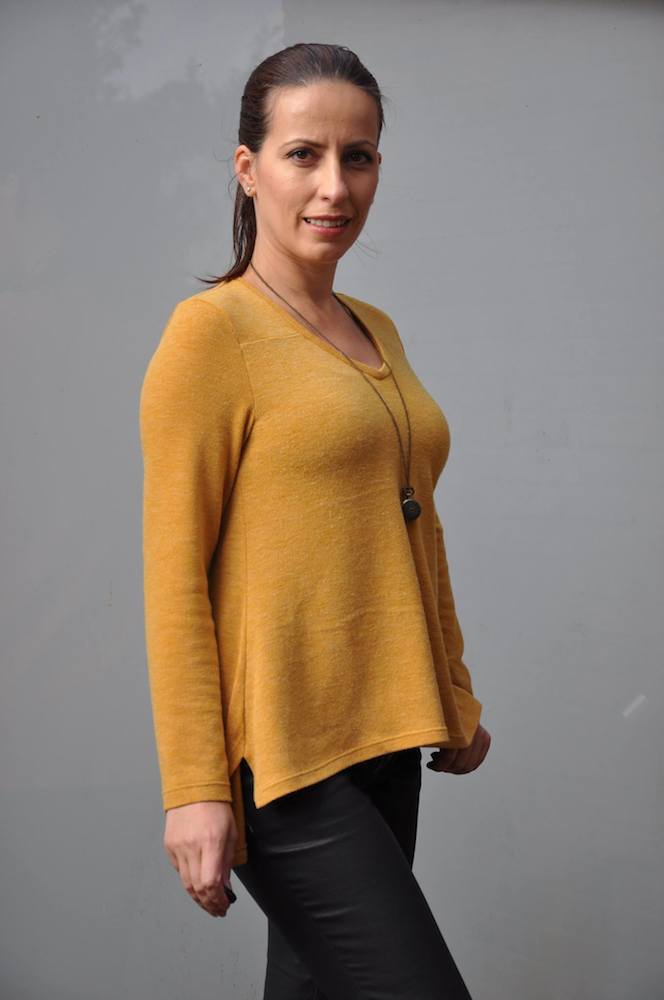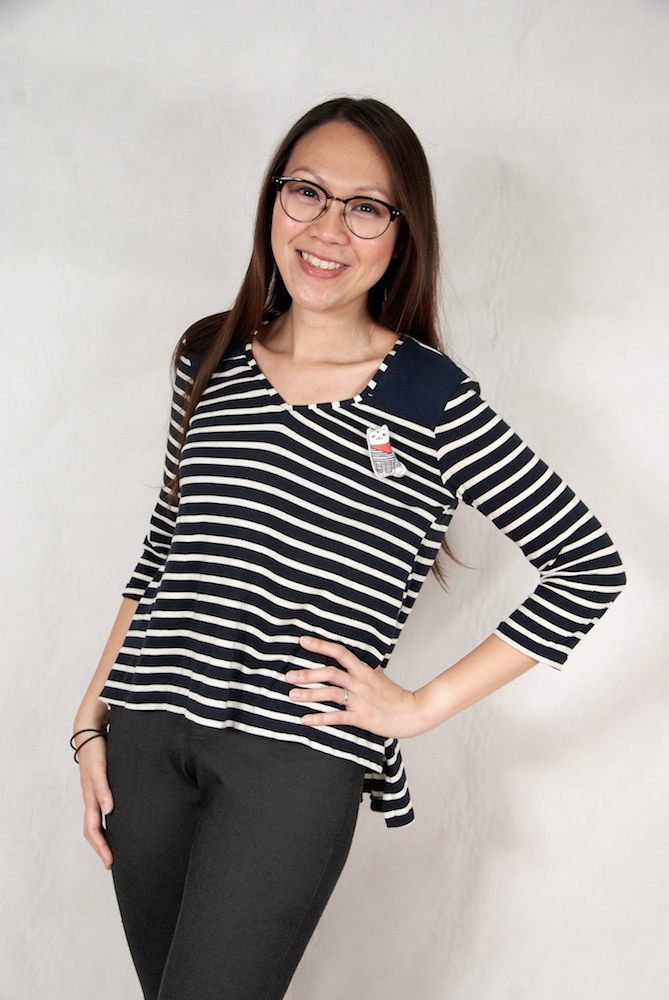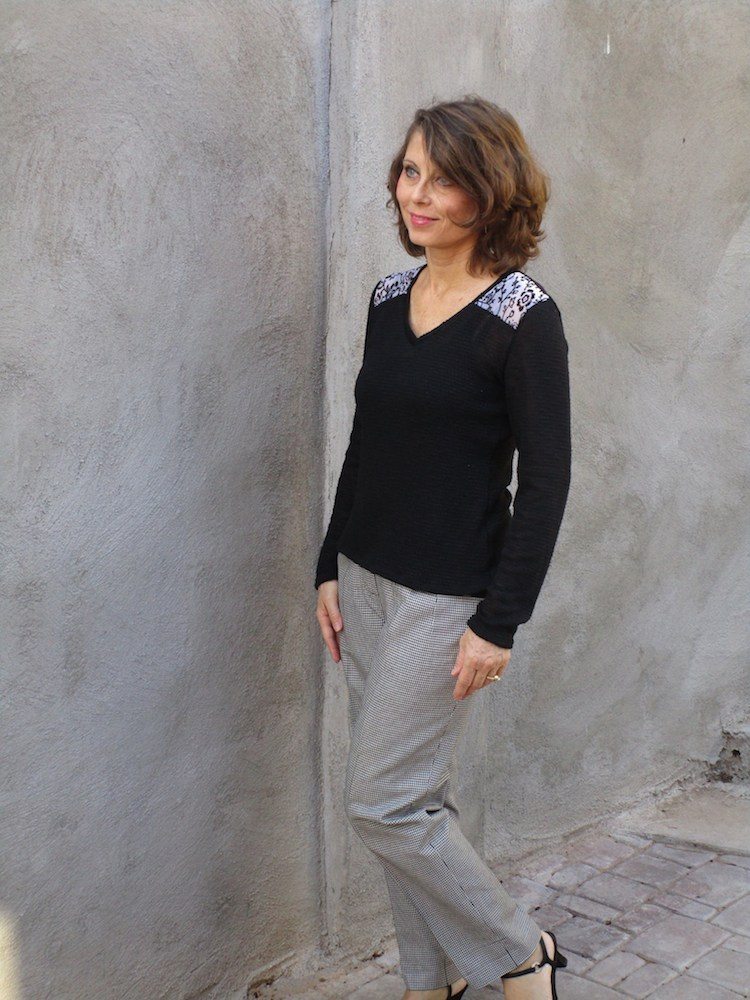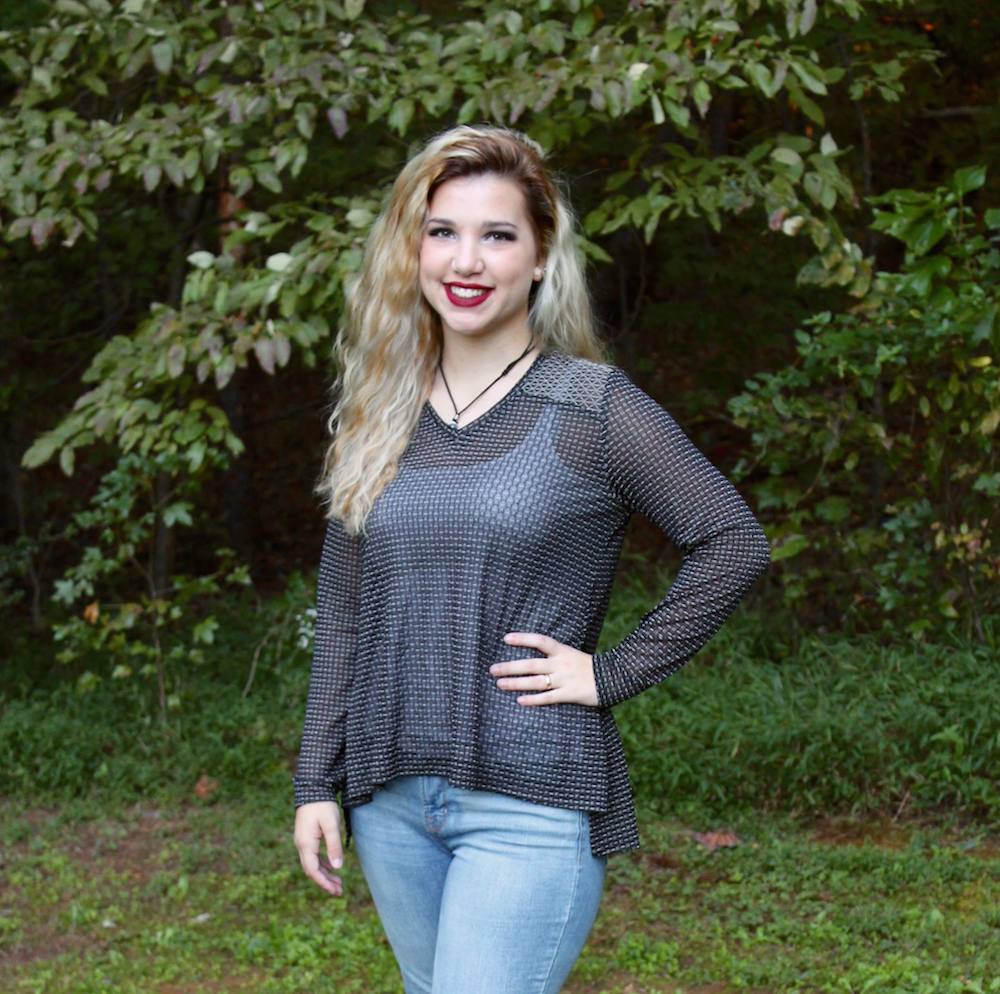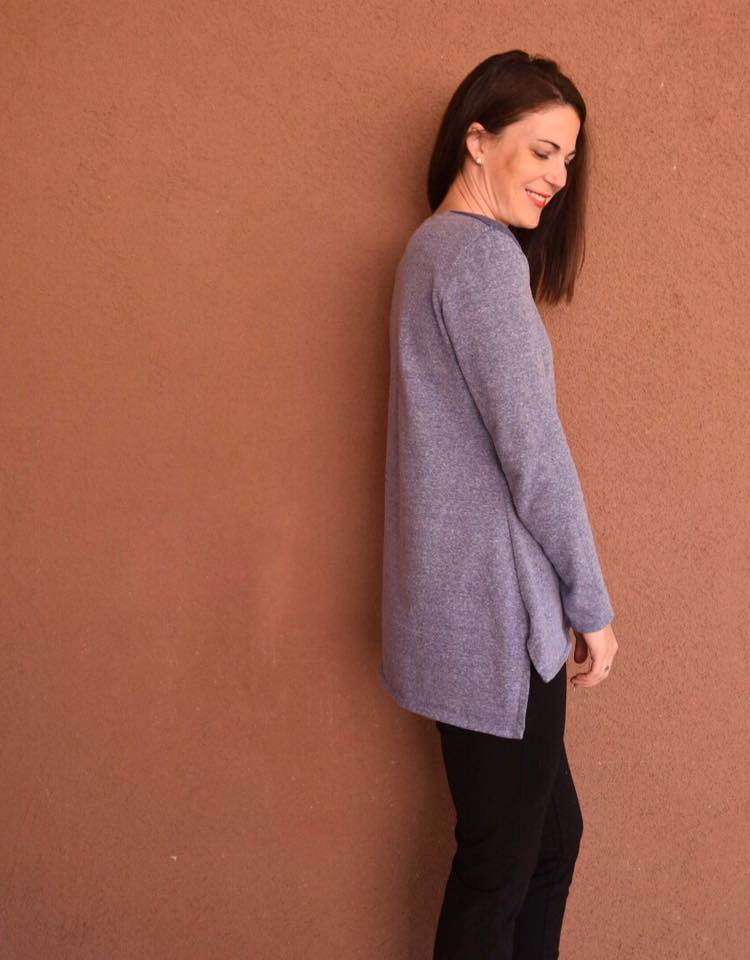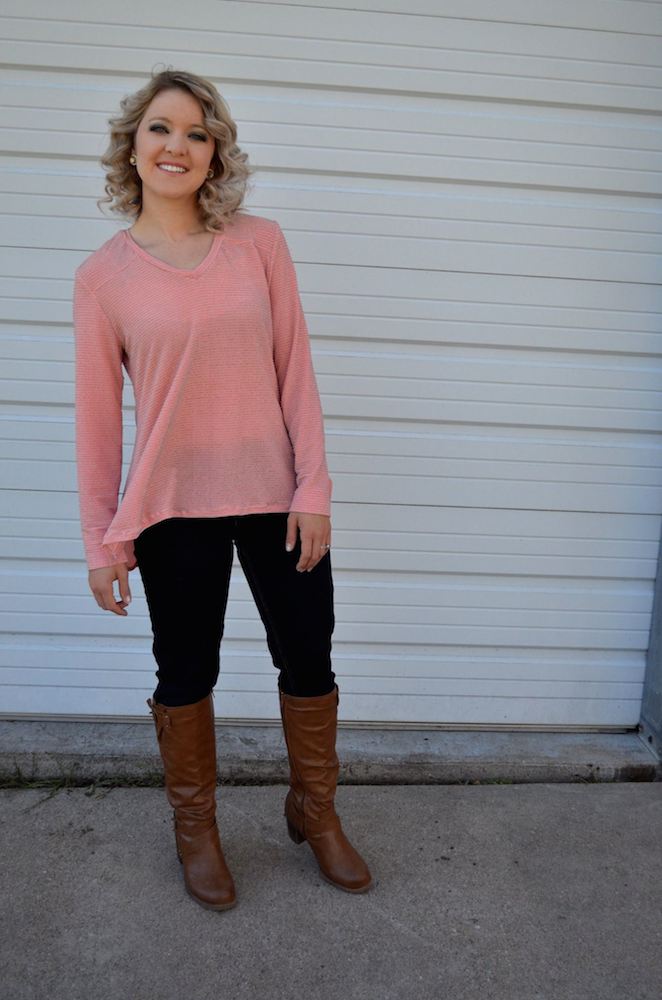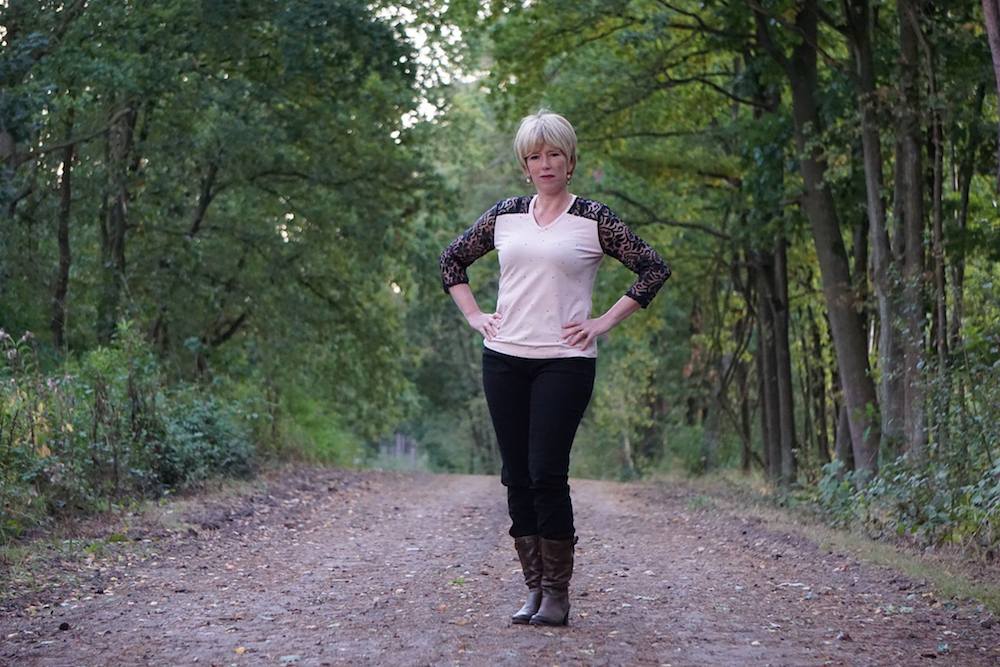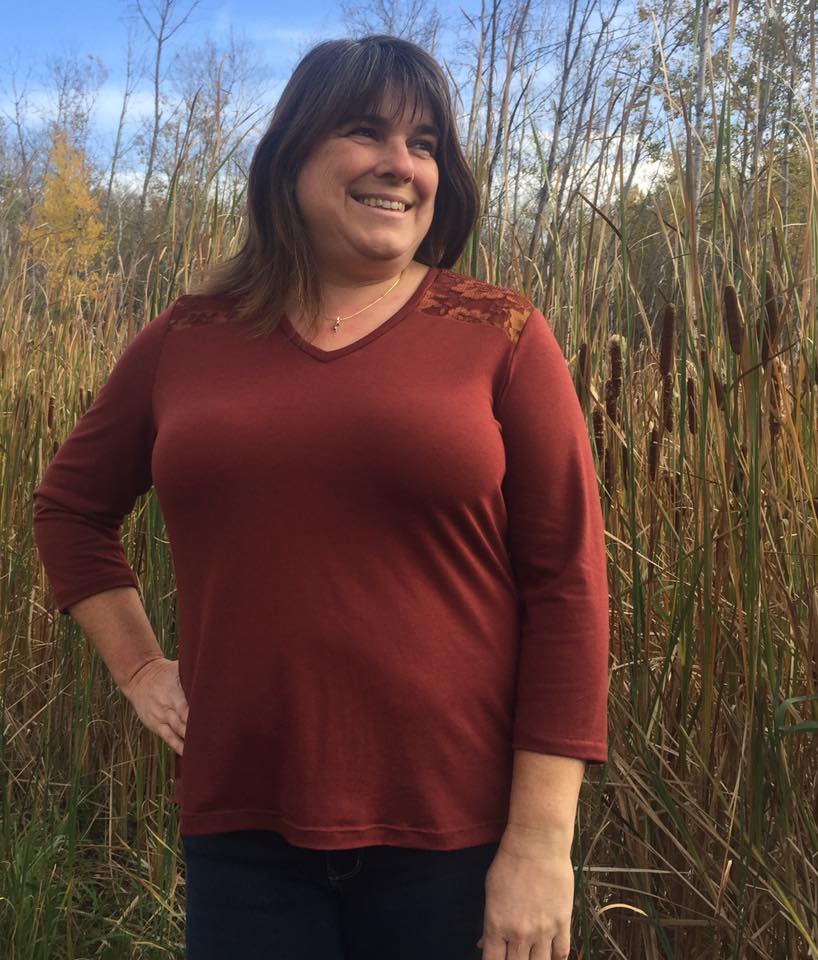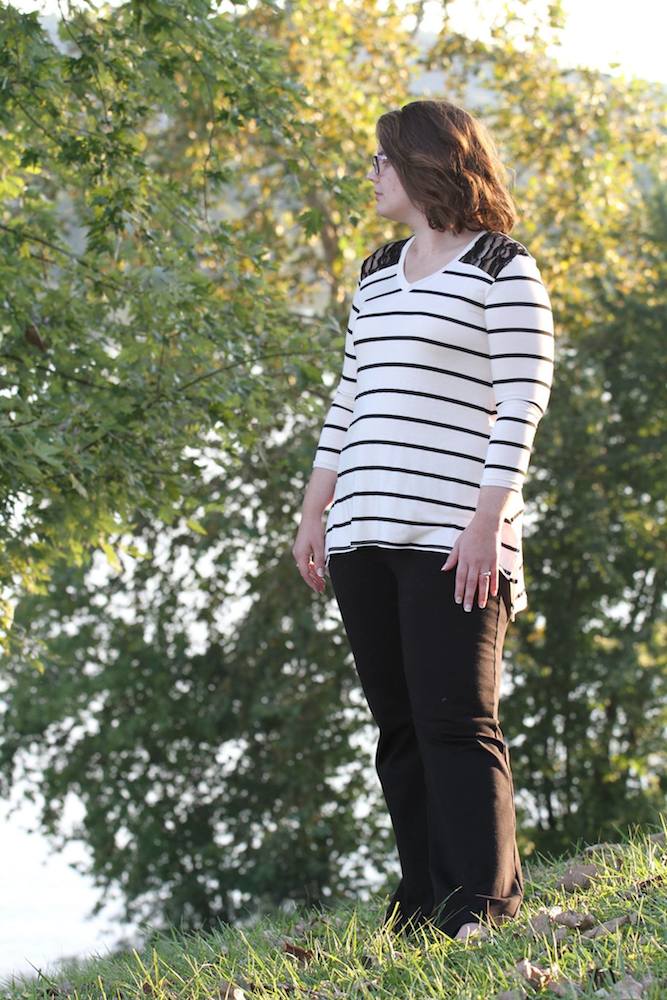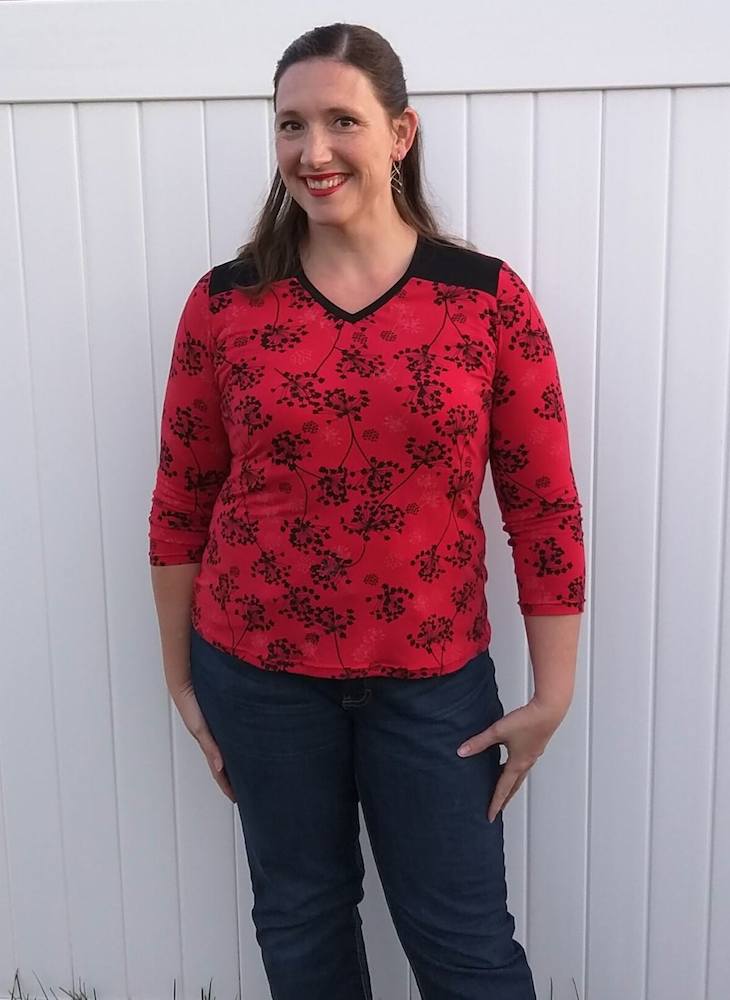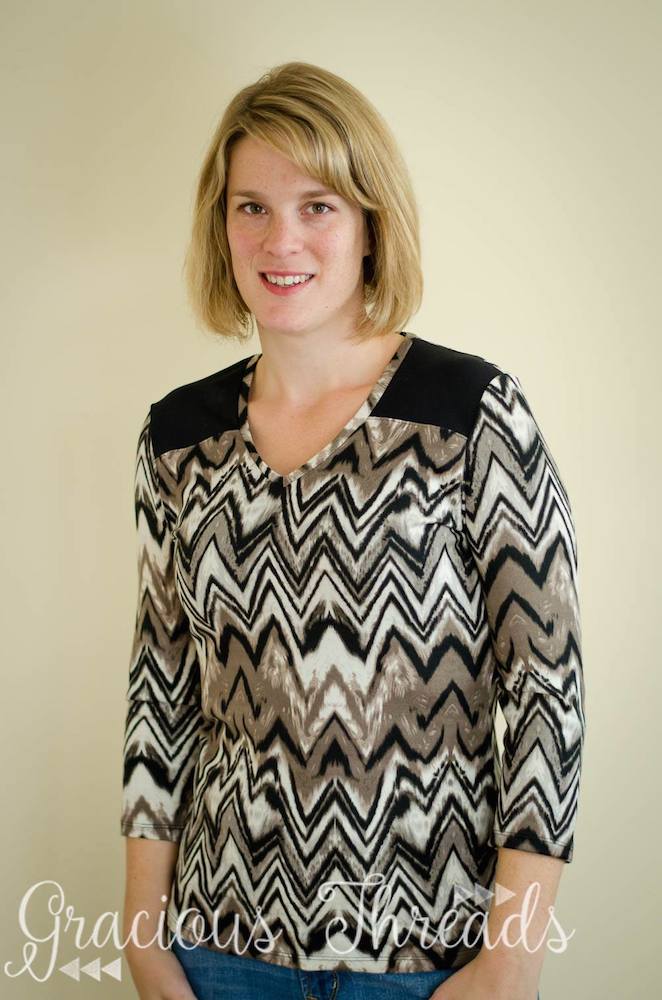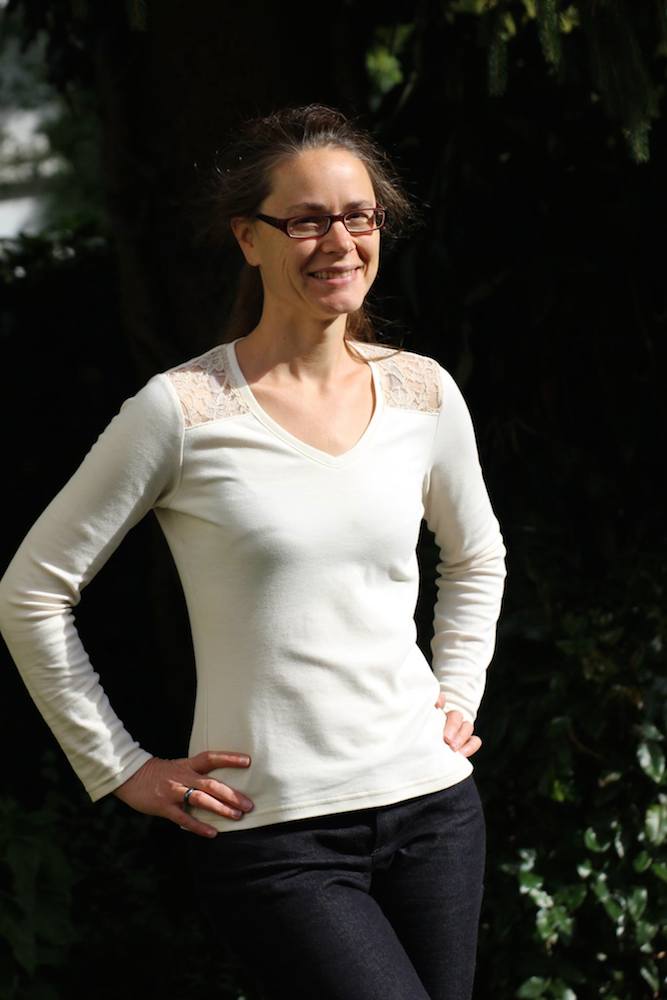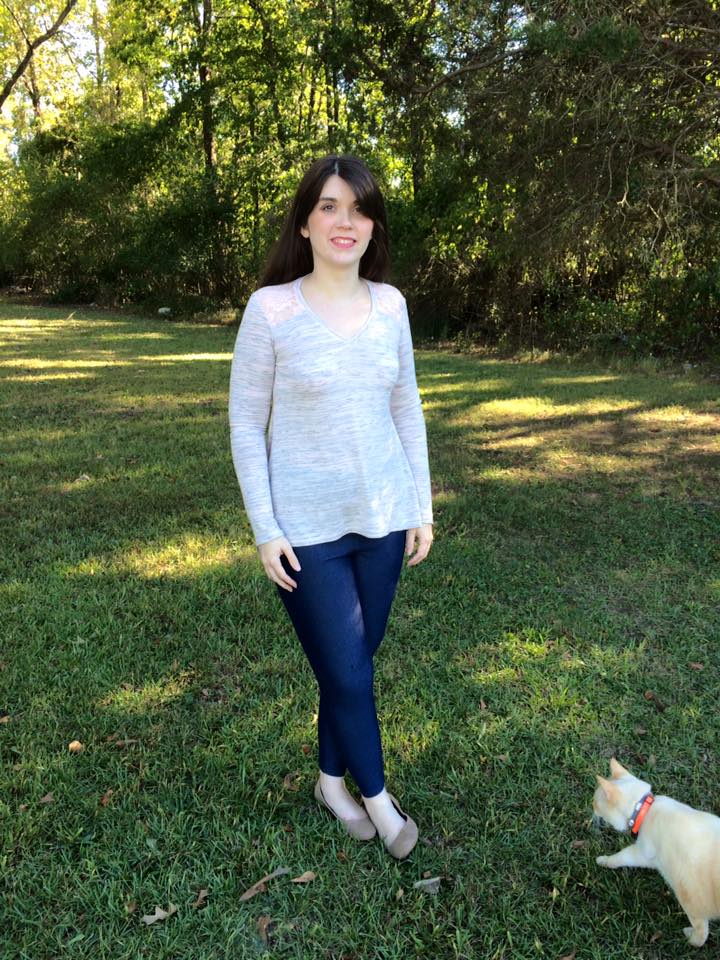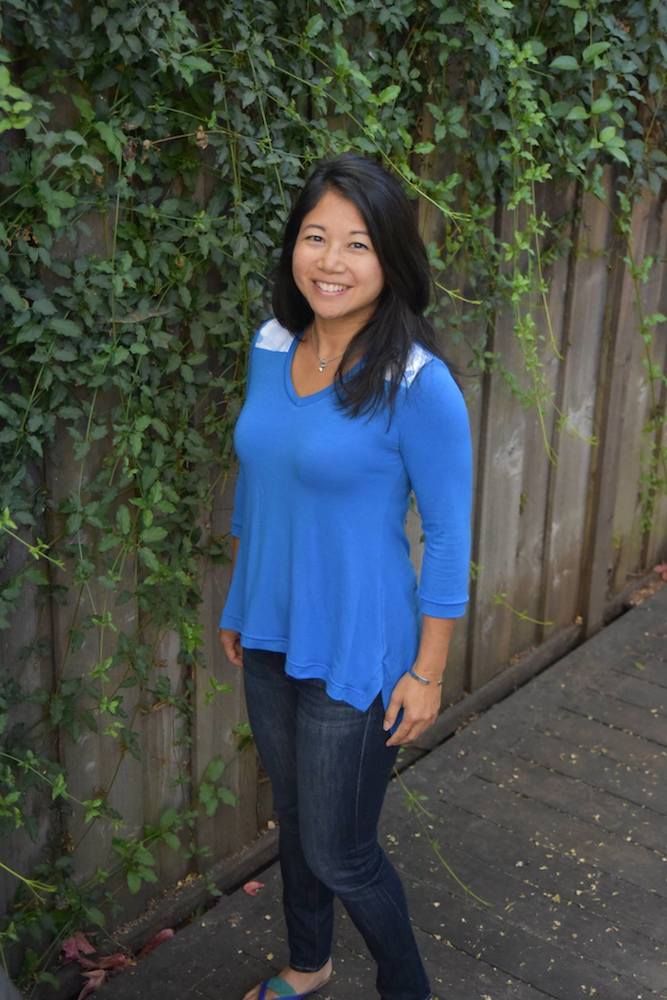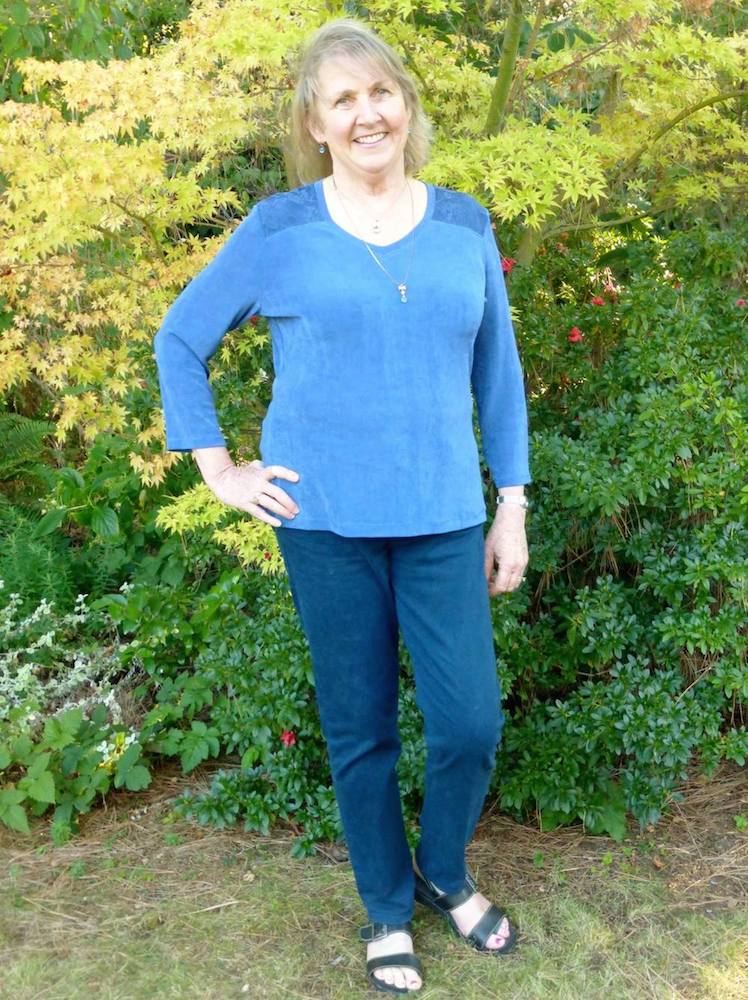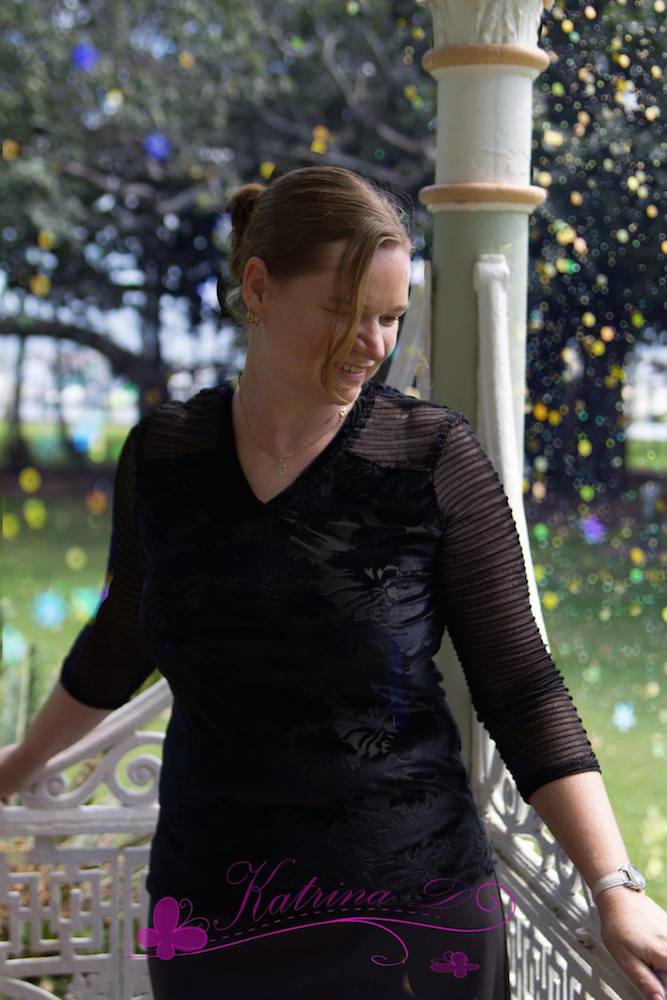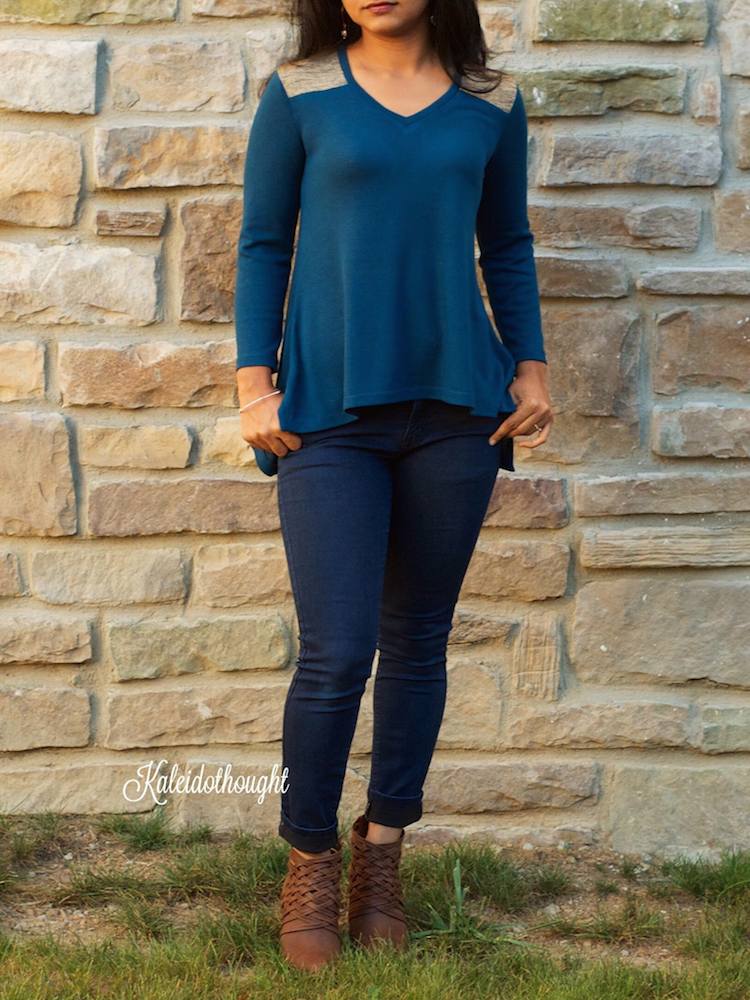 I am very grateful to have help from these testers, who have contributed tremendously to this quality pattern:
Bernice v.
Cheryl E.
Clare O.
Danae V.
Diana R.
Jodi W.
Karen T.
Katrina D.
Linda G.
Margaret W.
Nancie C.
Rita L.
Sara Z.
Sarah H.
Shaina O.
The Arenal Top pattern is only 20% off during the release week! Don't forget to enter the code lakearenal to get 15% off your entire cart when buying any 2 or more patterns!