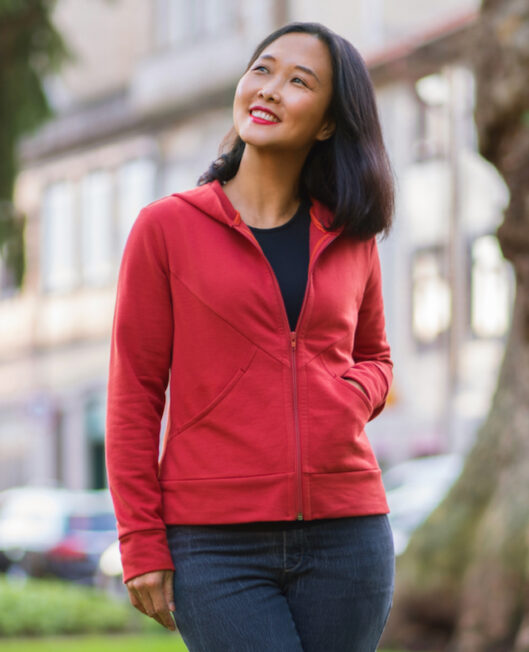 New Pattern: Nazare Zip-up Hoodie
I am excited to release the first Itch to Stitch pattern of 2023! Please welcome the Nazare Zip-up Hoodie!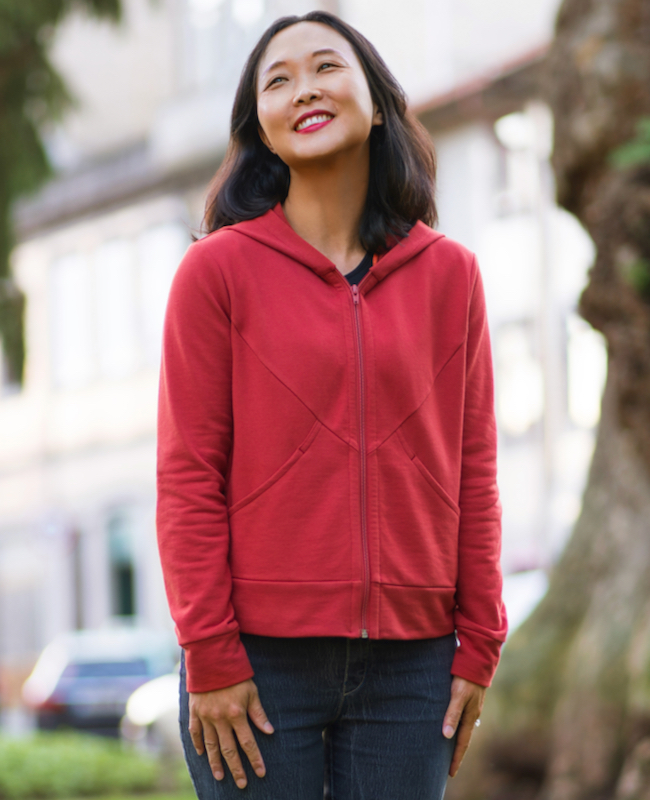 The Nazare is perfect to wear whether you want to stay in or work out. I've been wearing my Nazare since it was fresh off the sewing machine. I think it's also a great companion for traveling; it will keep you comfortable on the plane, train, or car.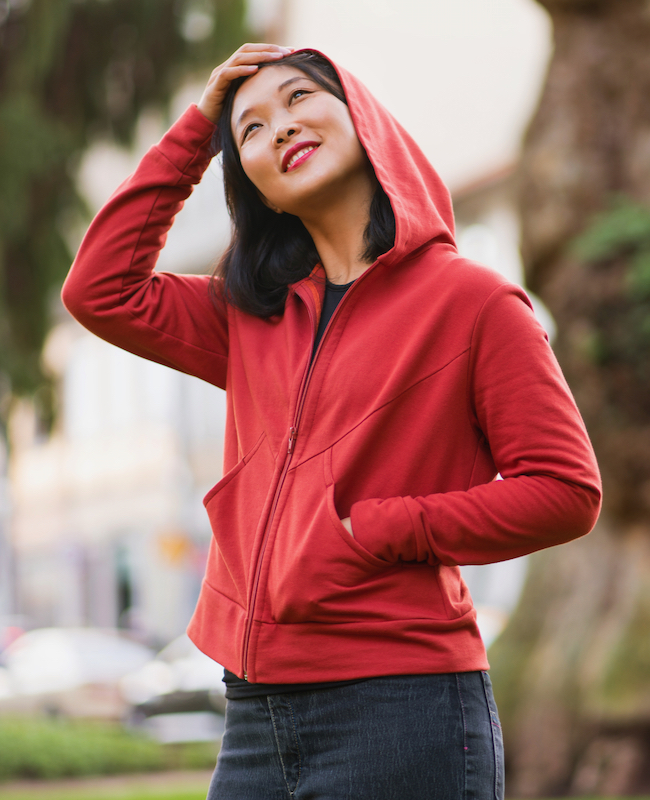 Nazare Zip-up Hoodie Features:
Options for regular bust and full bust
Diagonal front seam lines for style and fit
Large front patch pockets with curved openings
Front exposed zipper
Ample two-piece hood
Long sleeves with cuffs
Bottom band
Designed for sweatshirting and stable knit fabric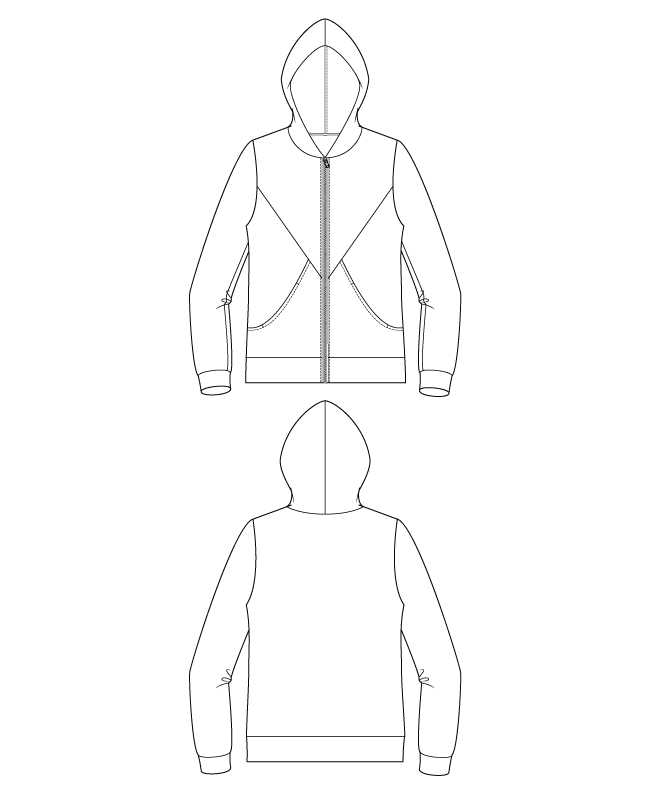 For one week (through January 29, 2023), the Nazare Zip-up Hoodie pattern is 20% off. The volume discount still applies—get 15% off your entire cart if your purchase is $20 or more, or 20% off your entire cart if your purchase is $30 or more.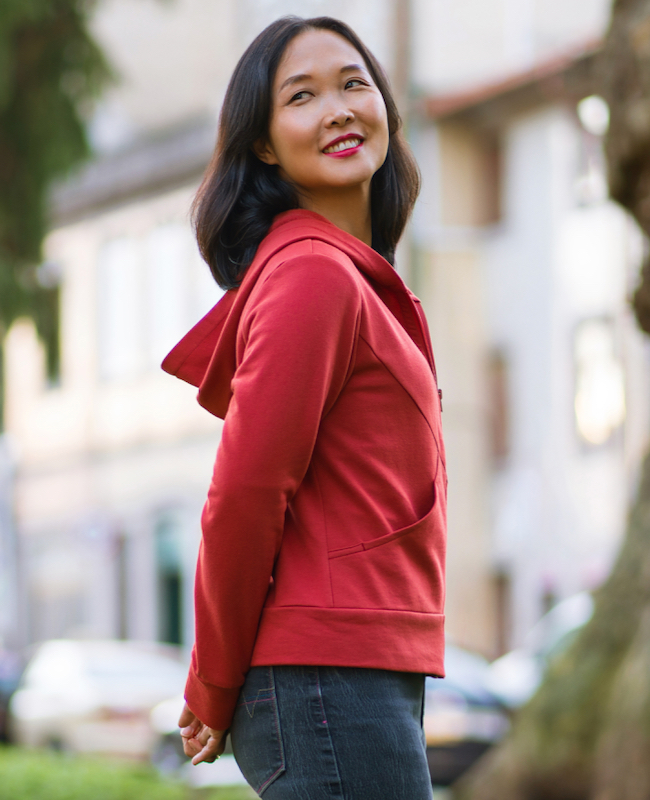 My favorite feature of the Nazare is the interesting seams. These seams are more than just pretty details; they also provide shaping for the bust so you can get a nice fit! The big pockets are cute and quick to sew too.
The testers made some beautiful versions of the Nazare; they always give me great inspiration.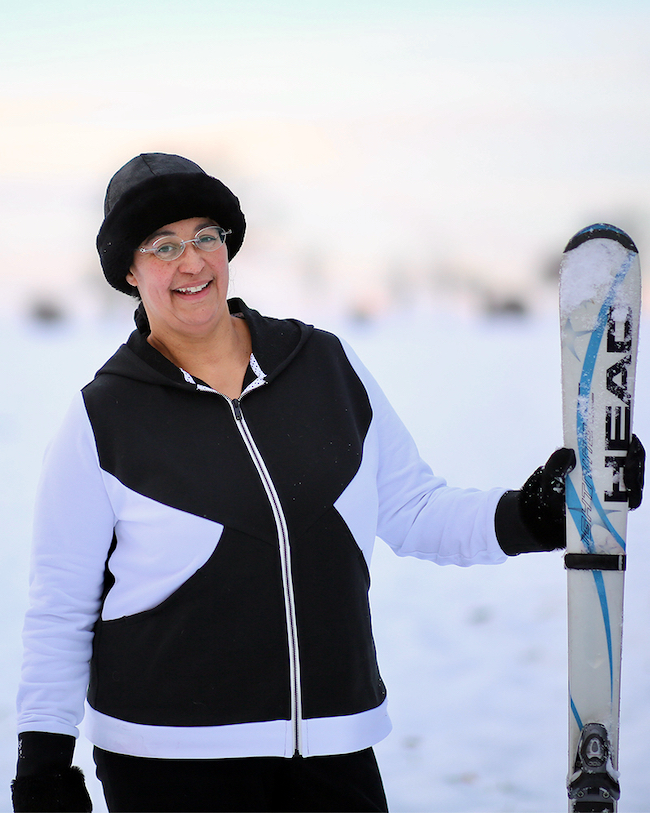 Thank you so much for your help!
Debbie
Denise
Diana
Glenda
Jan
Jolien
Karen
Lorene
Pam
Renata
Ruth
Don't miss the release sale of the Nazare and get your copy of the pattern now!