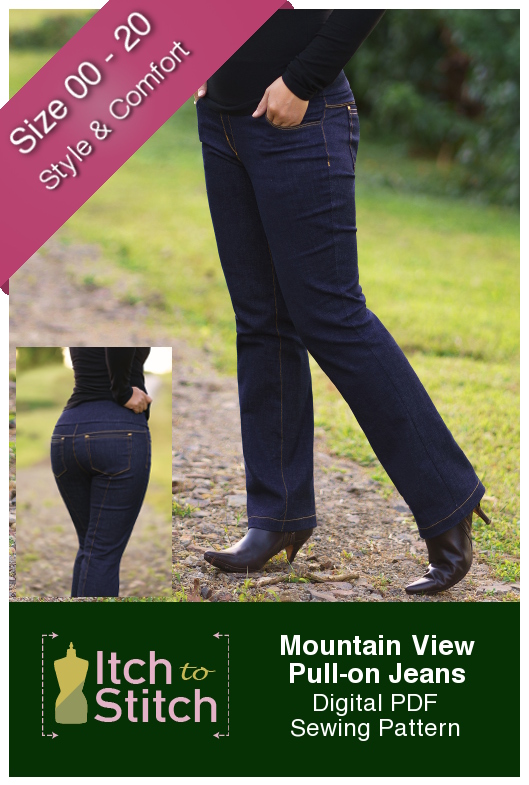 New Pattern: Mountain View Pull-on Jeans
You made all these beautiful tops, but you found that you don't have enough bottom pieces to go with your tops to complete your custom-made outfits. Worry not, here comes the Mountain View Pull-on Jeans pattern, now available in the Itch to Stitch shop!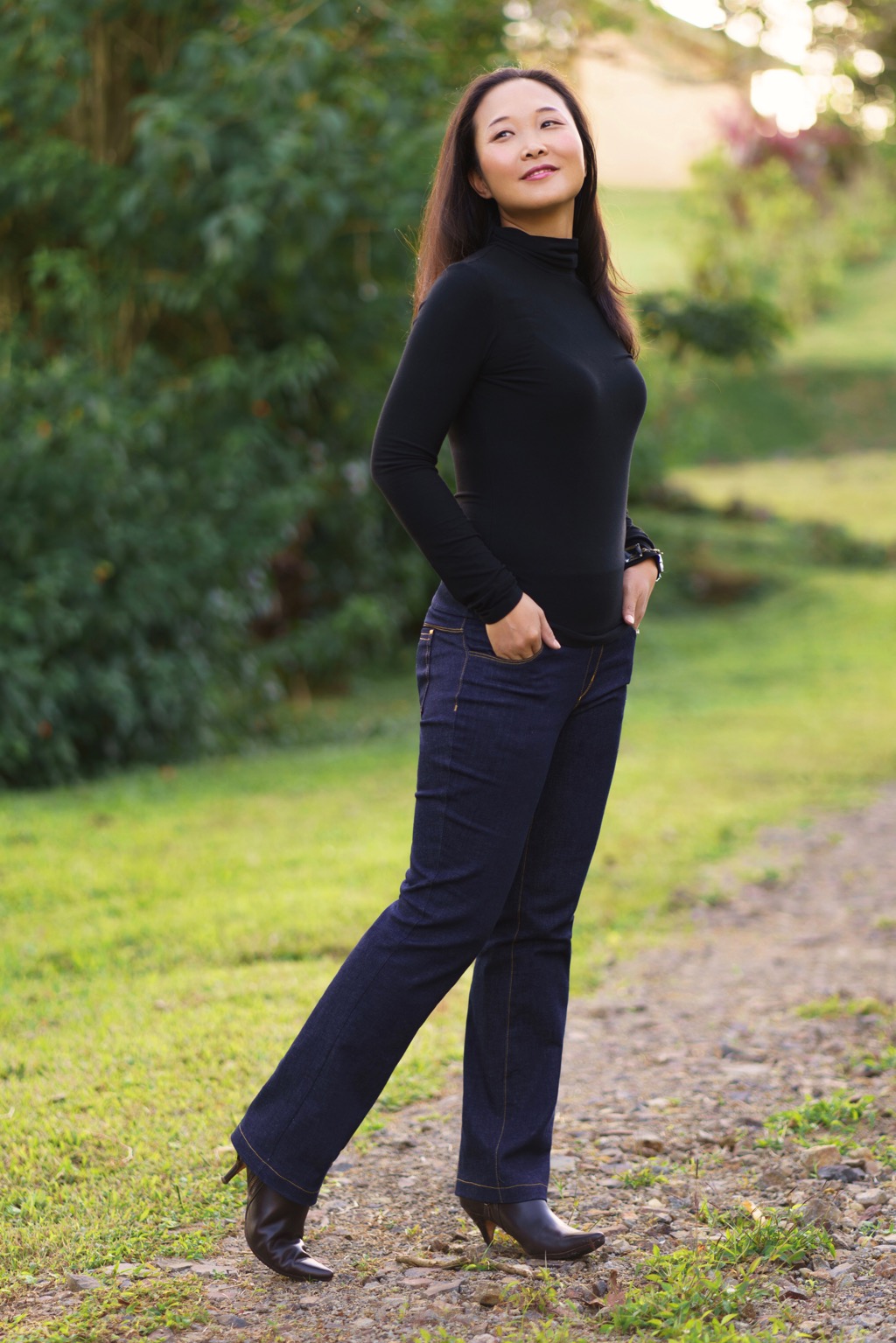 For one week, the Mountain View Pull-on Jeans is 20% off. The volume discount still applies—get 15% off your entire cart if your purchase is $20 or more, or 20% off your entire cart if your purchase is $30 or more!
I knew I needed more jeans, and I was going to make more Liana Jeans. But I am itching for something new, and I bumped into Jag Jeans. Comfortable, figure-flattering pull-on jeans? What a concept! I went right to work to make them a reality.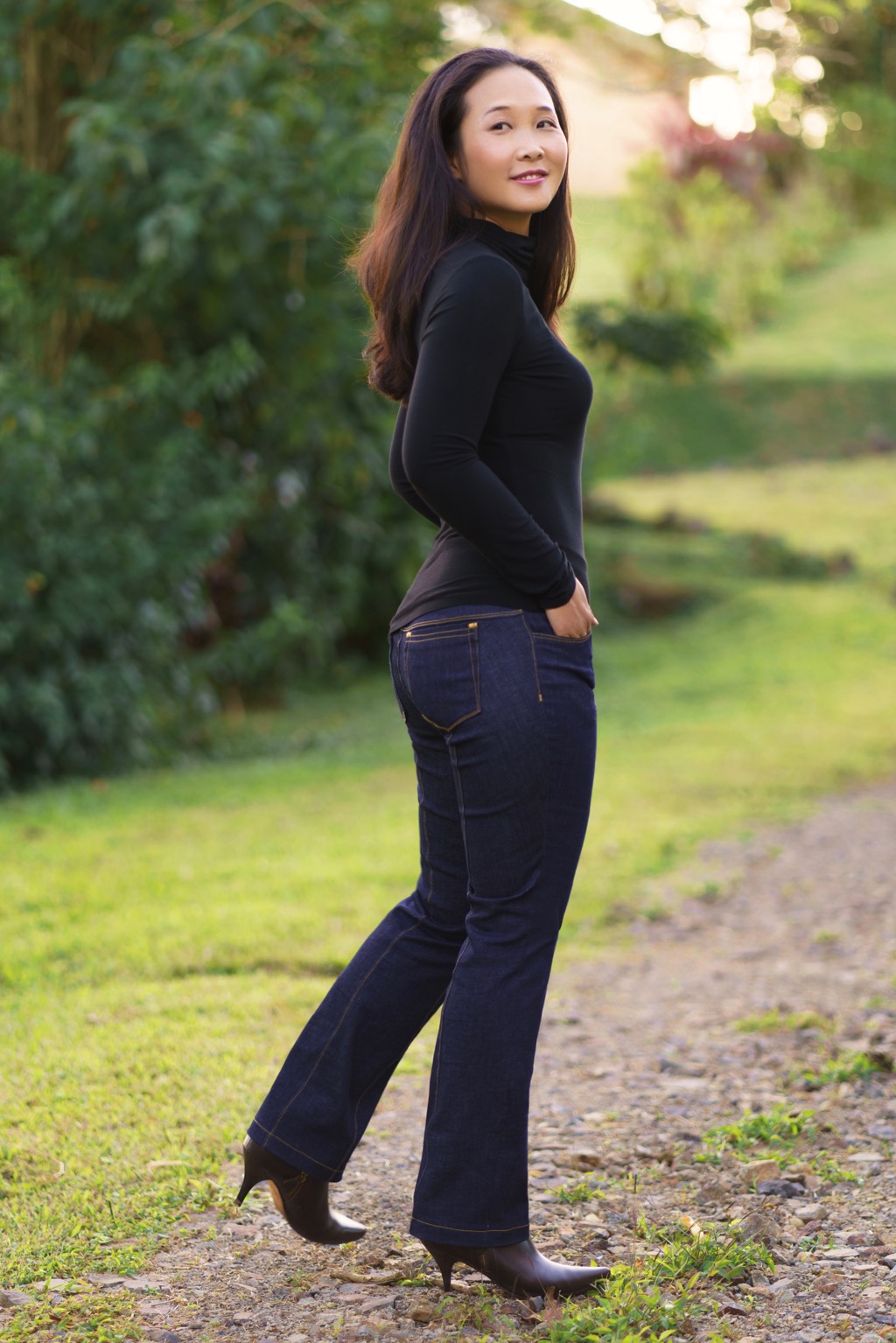 Even if you fear making jeans, the Mountain View Pull-on Jeans are really your ticket. They are essentially pull-on pants with some topstitching—easy-peasy and perfect for your first pair of jeans. And no one will know they are pull-on pants when you wear them out. They look just like a pair of jeans.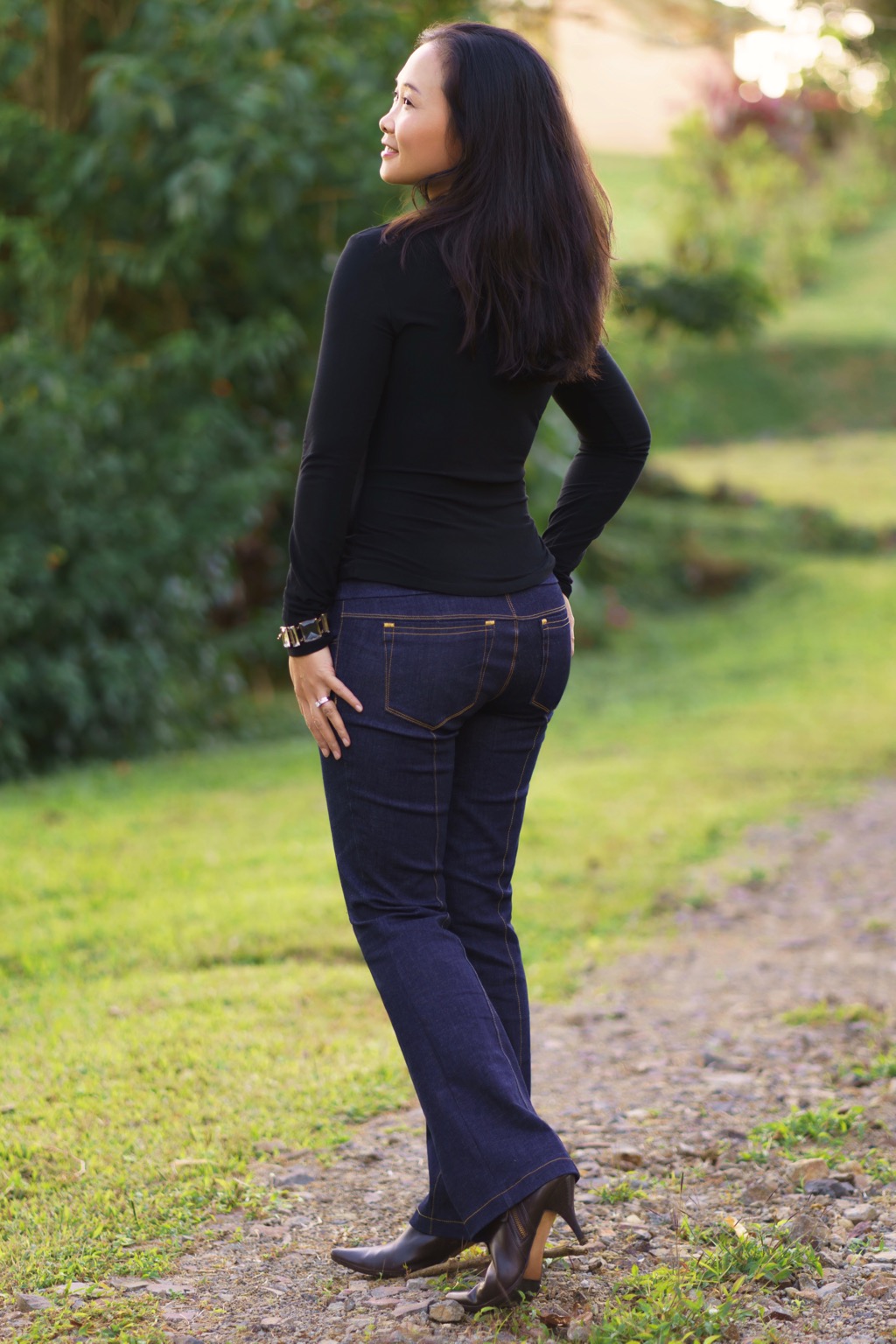 If you are a veteran jeans maker, you still would love these. You can whip these puppies out in no time. The wide (high) waistband makes them very comfortable to wear, and is designed to have a little of tummy control effect. Who doesn't like that? And the back doesn't dip down plumber-style when you squat (check out some of the jeans-in-action shots of the testers below)—seriously you can live real lives and do real work in these jeans.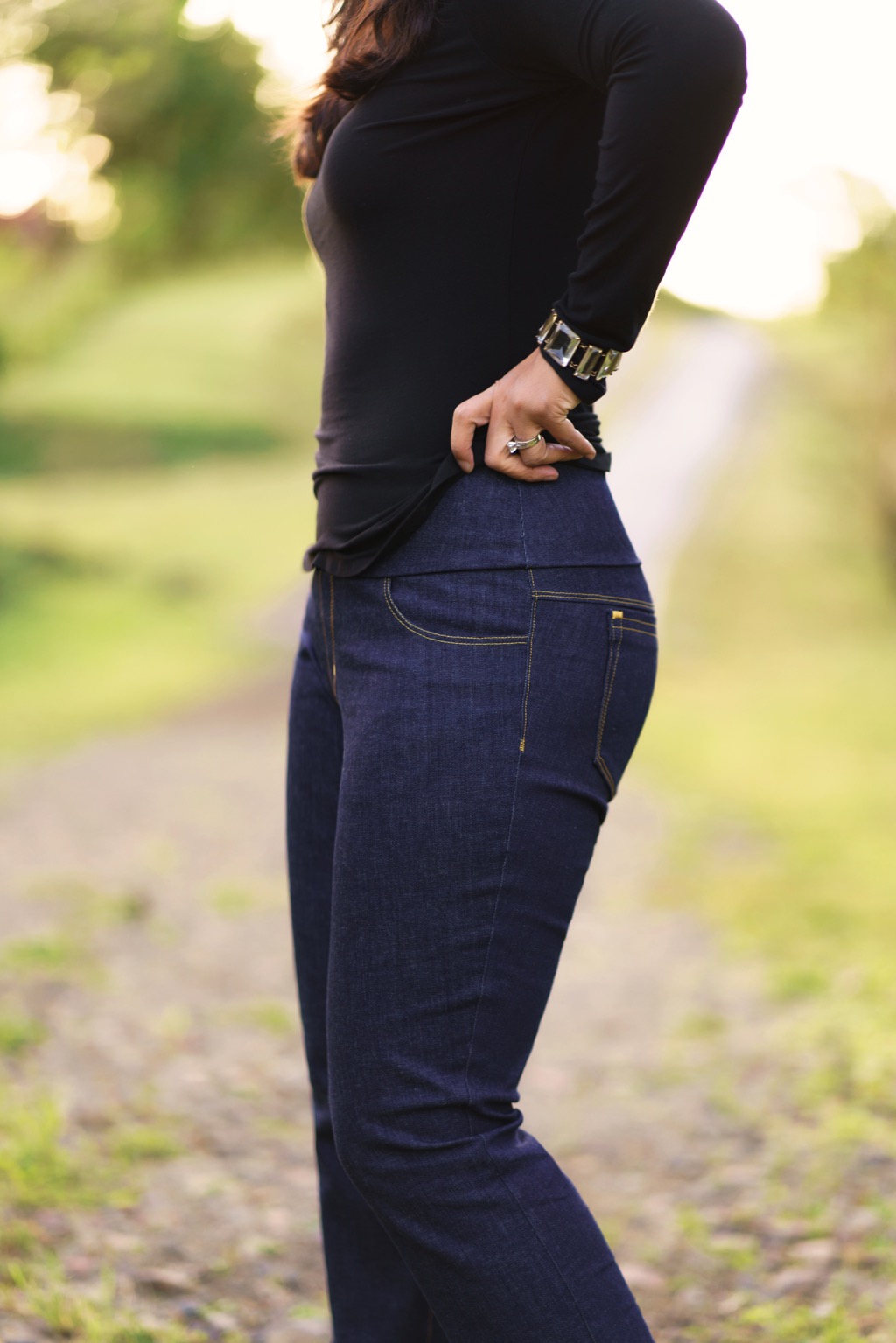 One feature I really love is the back seam. From a decorative standpoint, you can emphasize it by edge stitching/topstitching the seam, but if you don't, you can omit the edge stitching/topstitch. From a functional standpoint, it provides opportunity to shape your back side and back leg. That's tremendous if you ever struggled with pants-fitting before.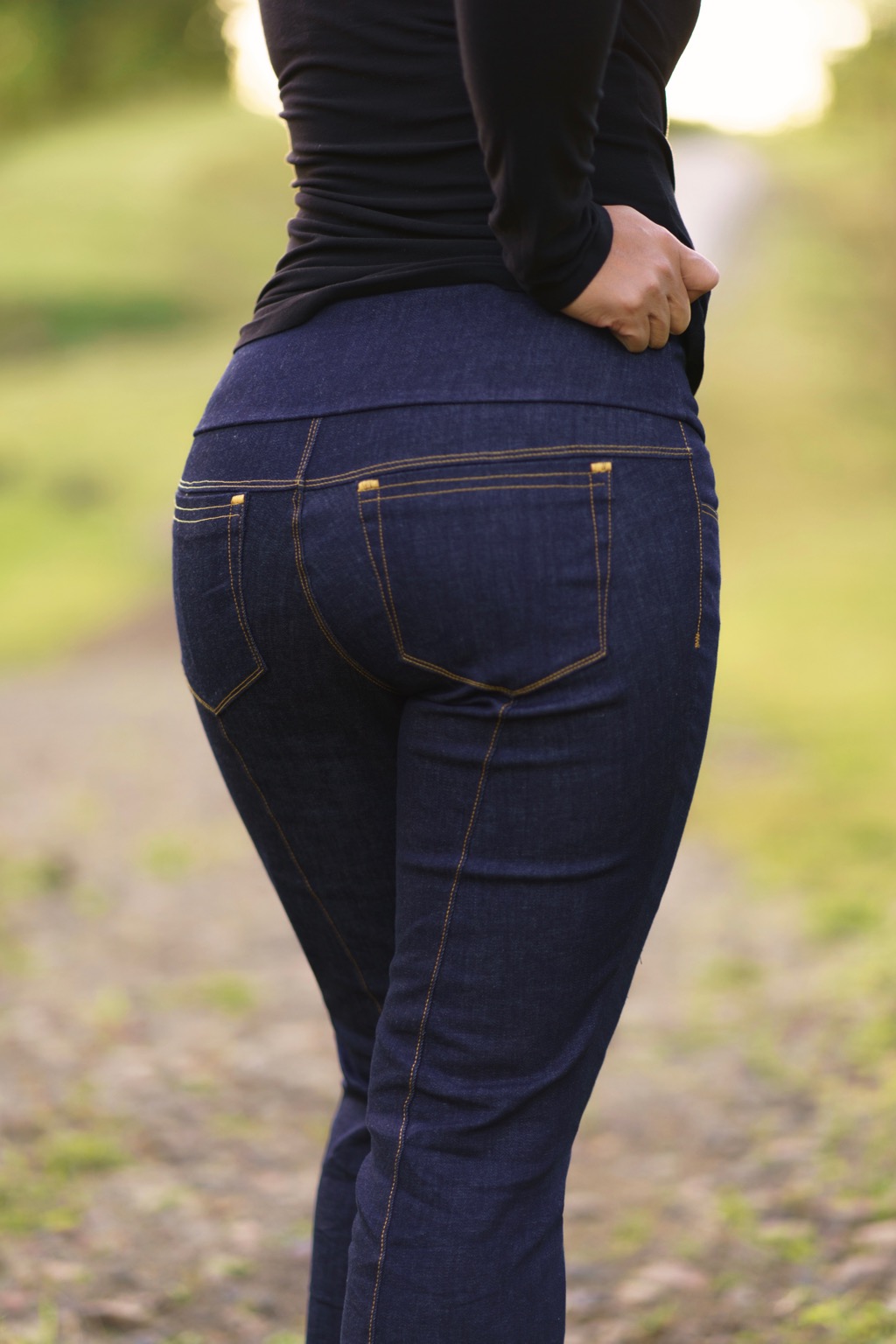 Also, even though the Mountain View Pull-on Jeans are designed with straight legs, included is a little instructions on how to make them skinny if you'd like. It's super easy (sew a bigger seam allowance at some places, that's it)! I asked some testers to do it so you can see the various widths of leg openings.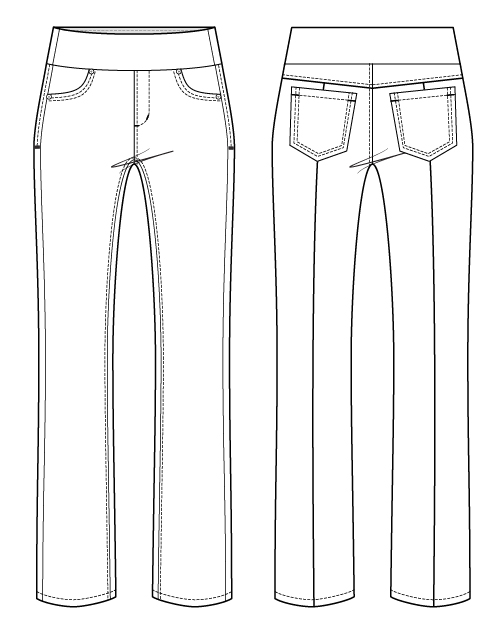 Mountain View Pull-on Jeans Feature:
Slightly high mid-rise
Wide waistband for some tummy control
Straight cut legs (with instructions on making slim legs)
Four pockets
Seam along back legs for greater shaping
Faux fly with topstitching
Let's take a look at the beautiful creations of my talented testers, shall we?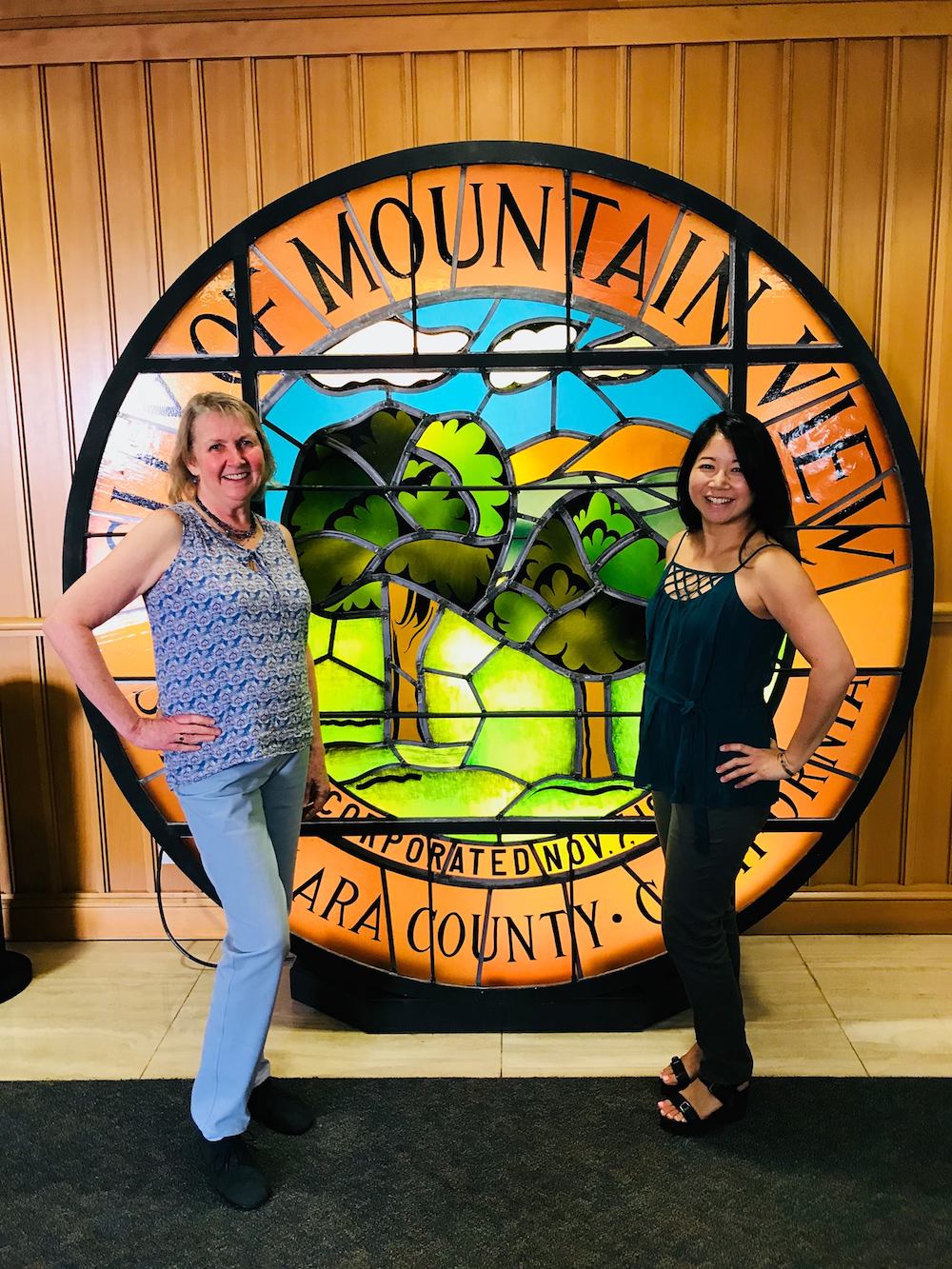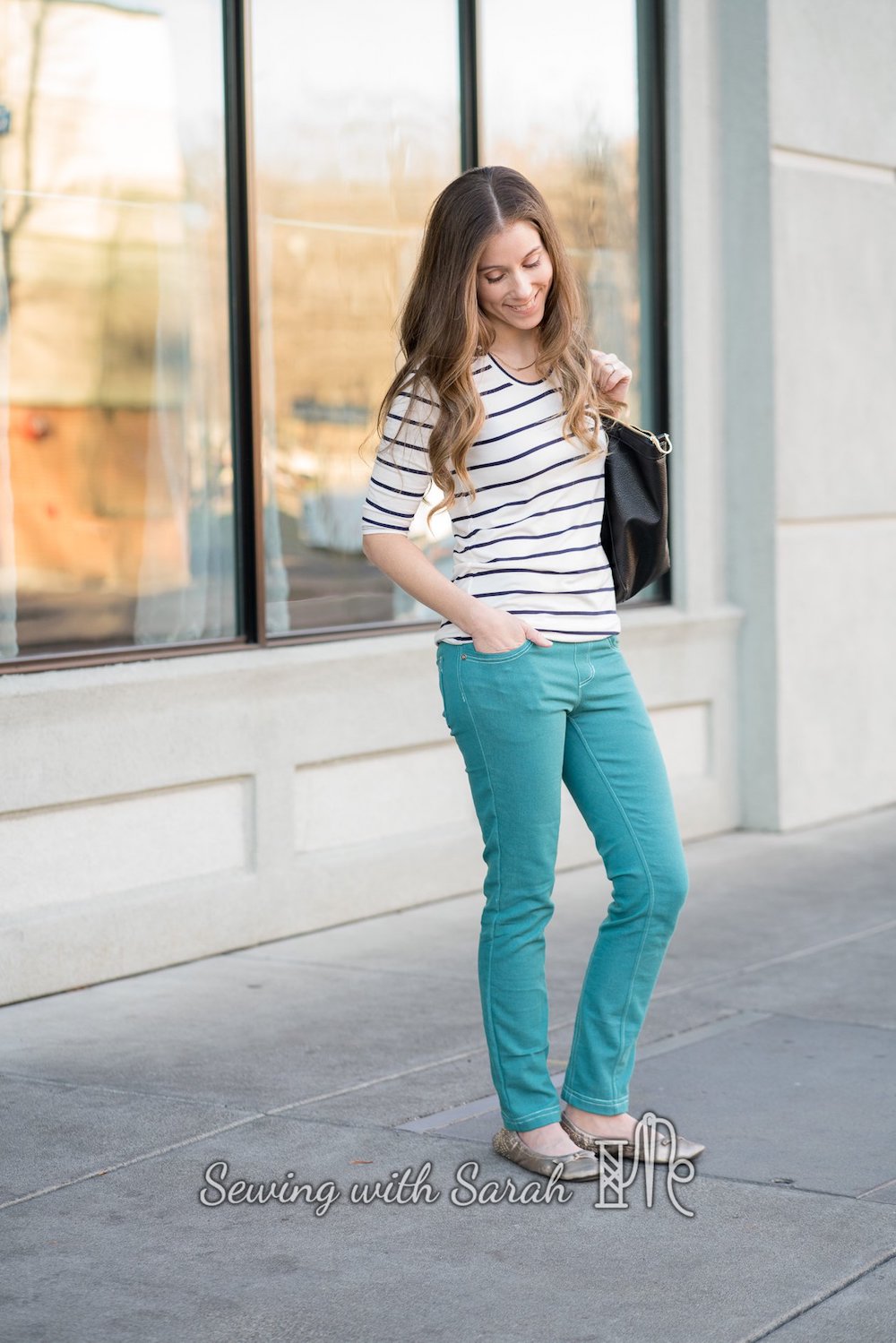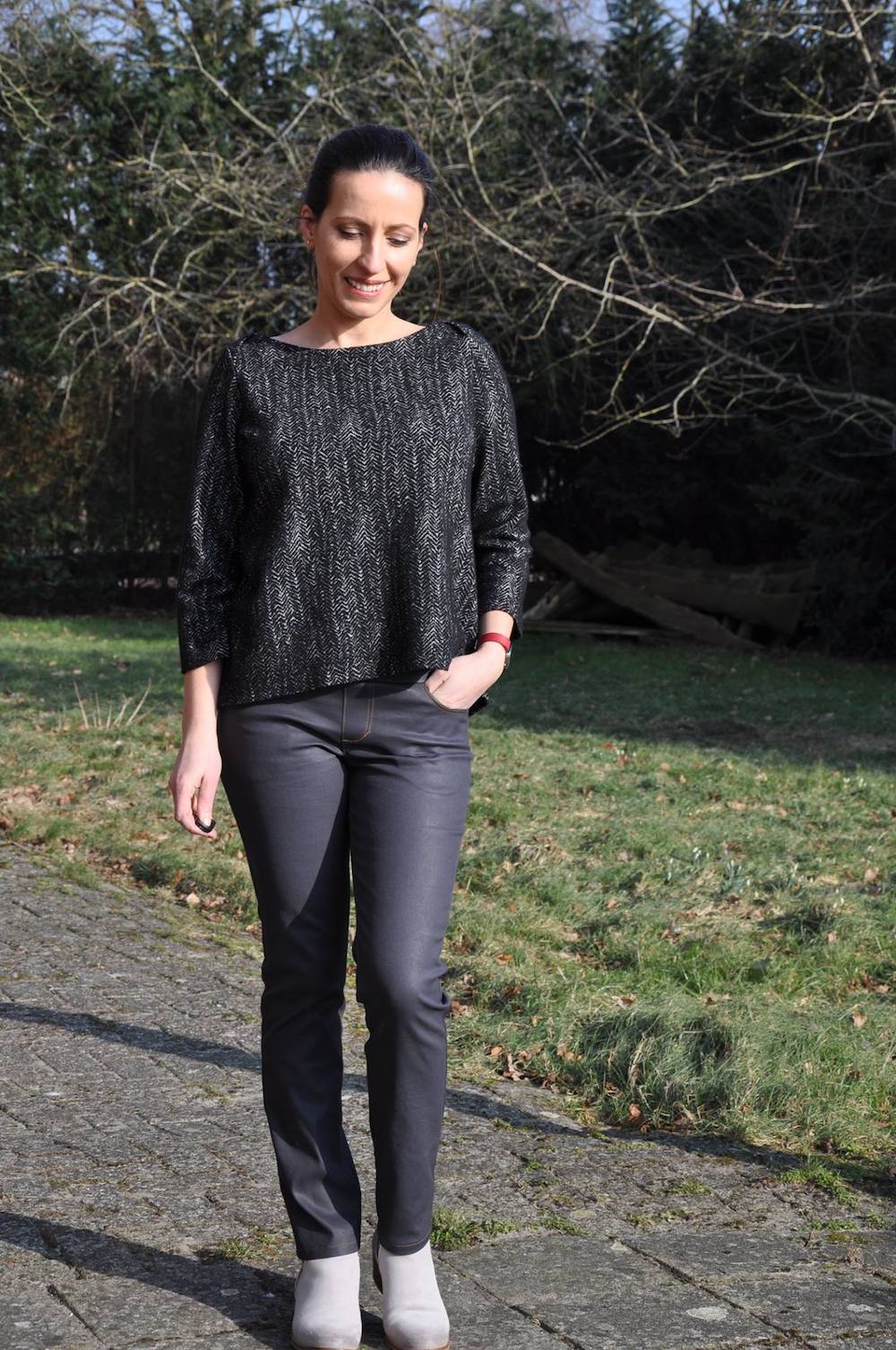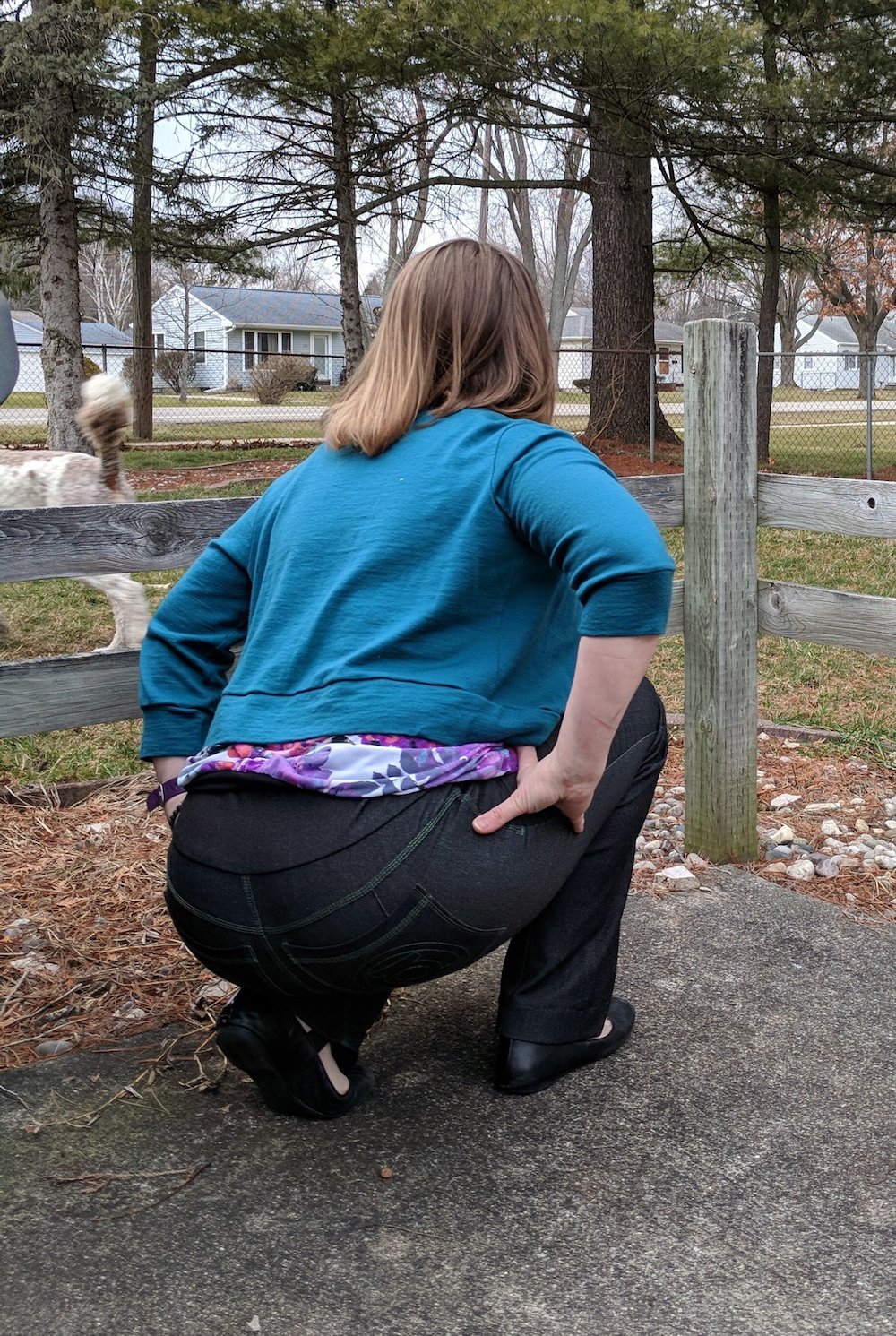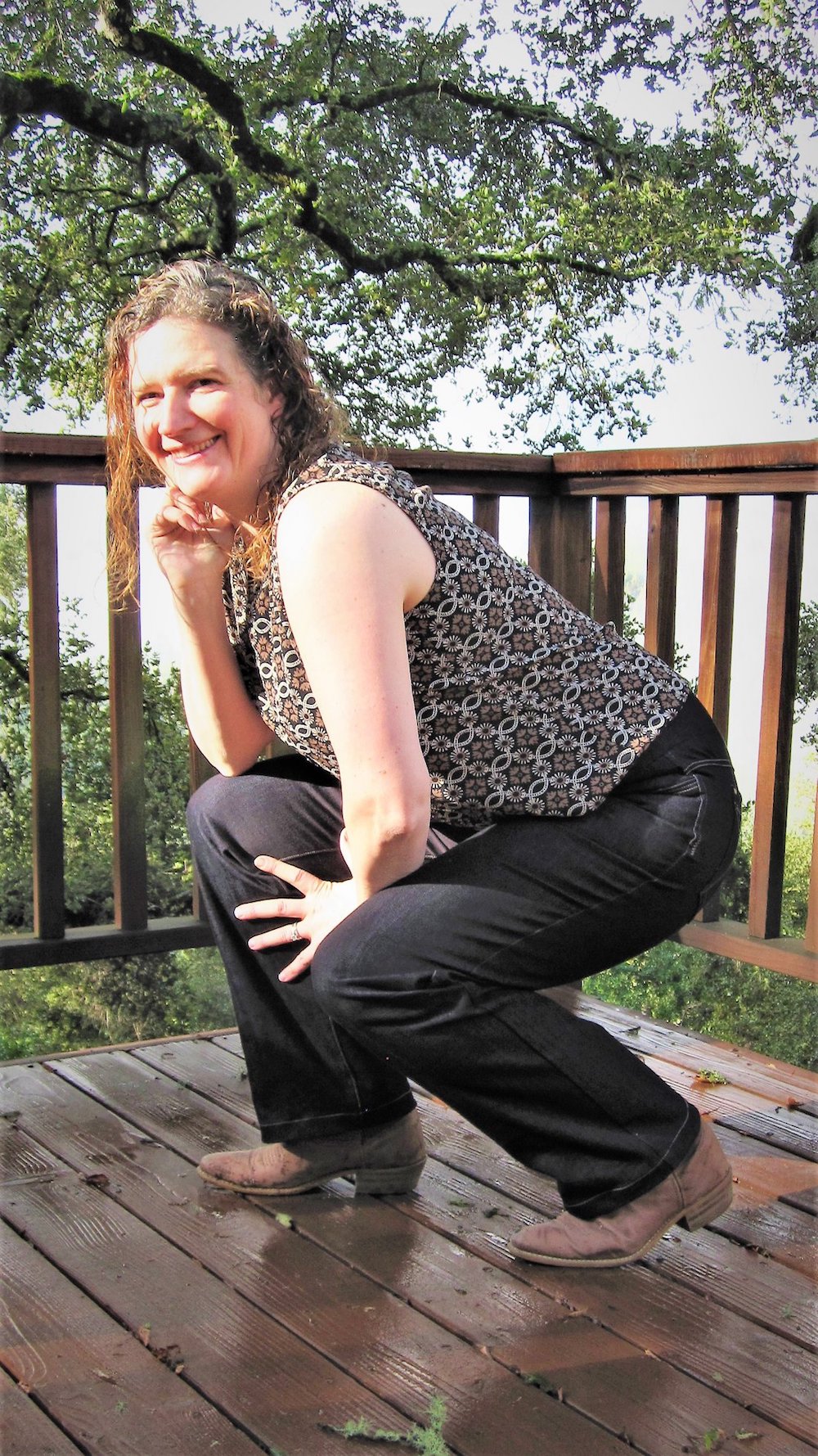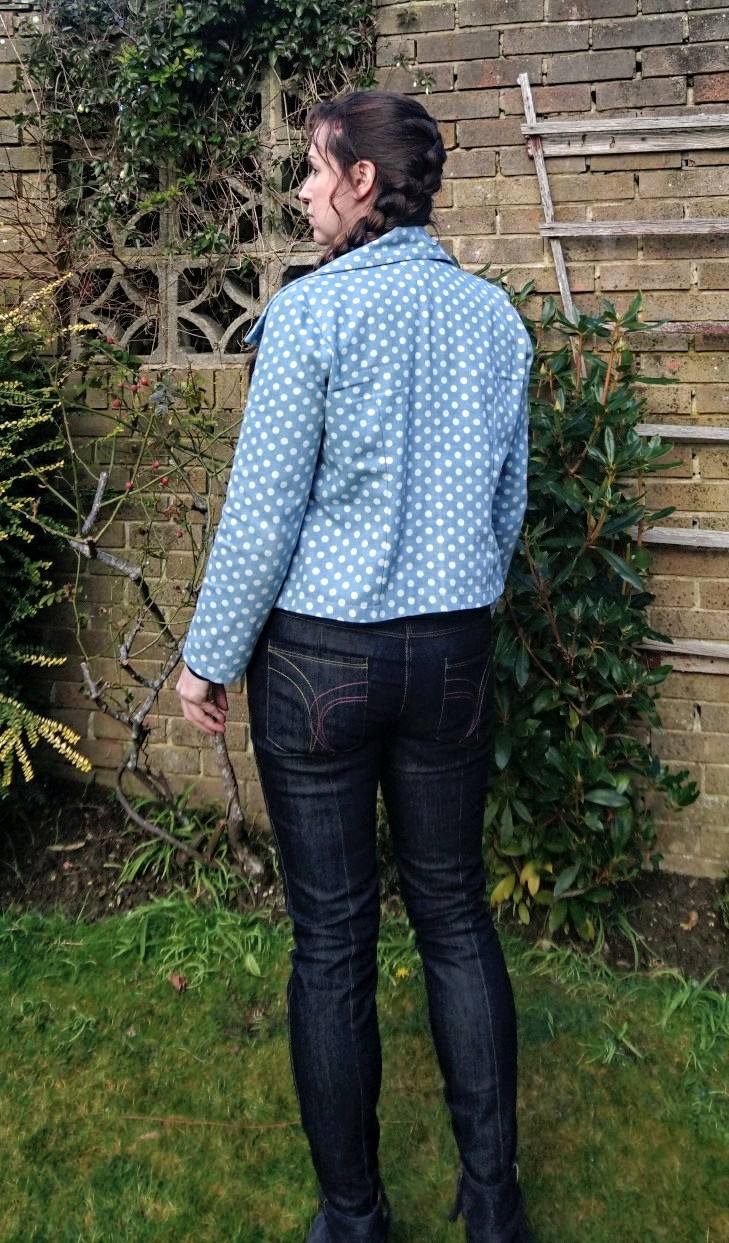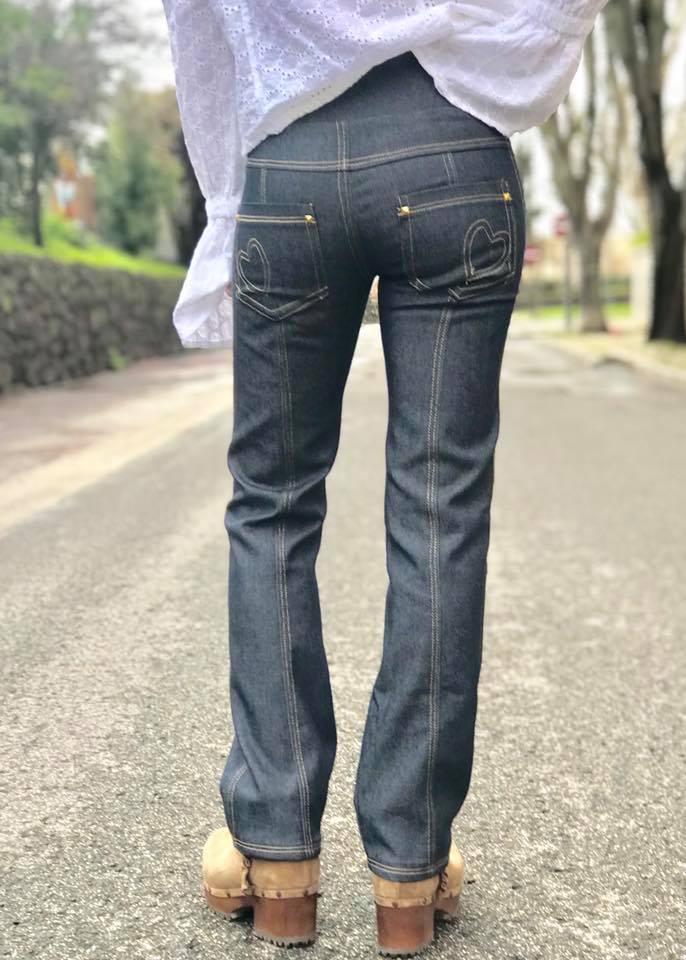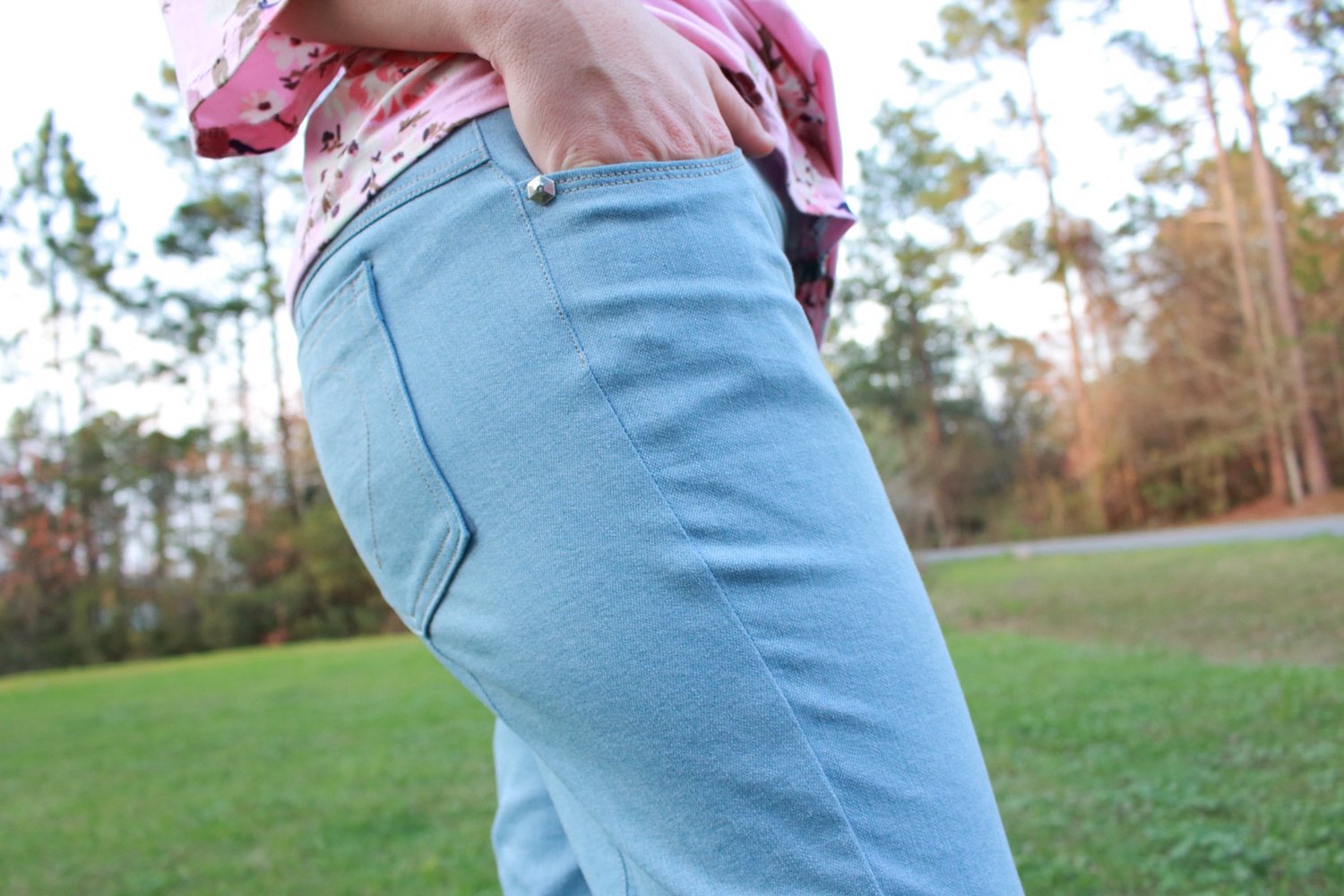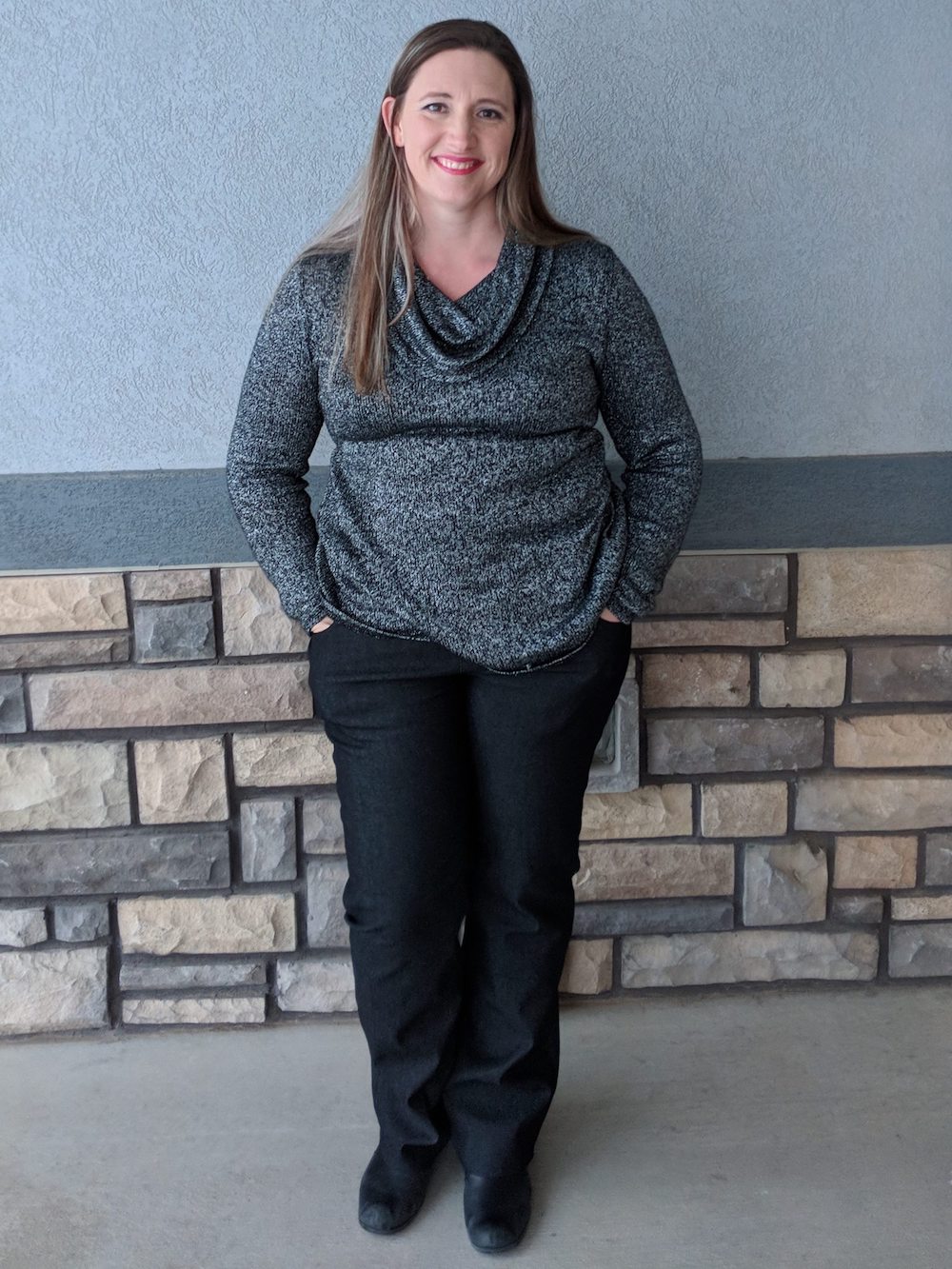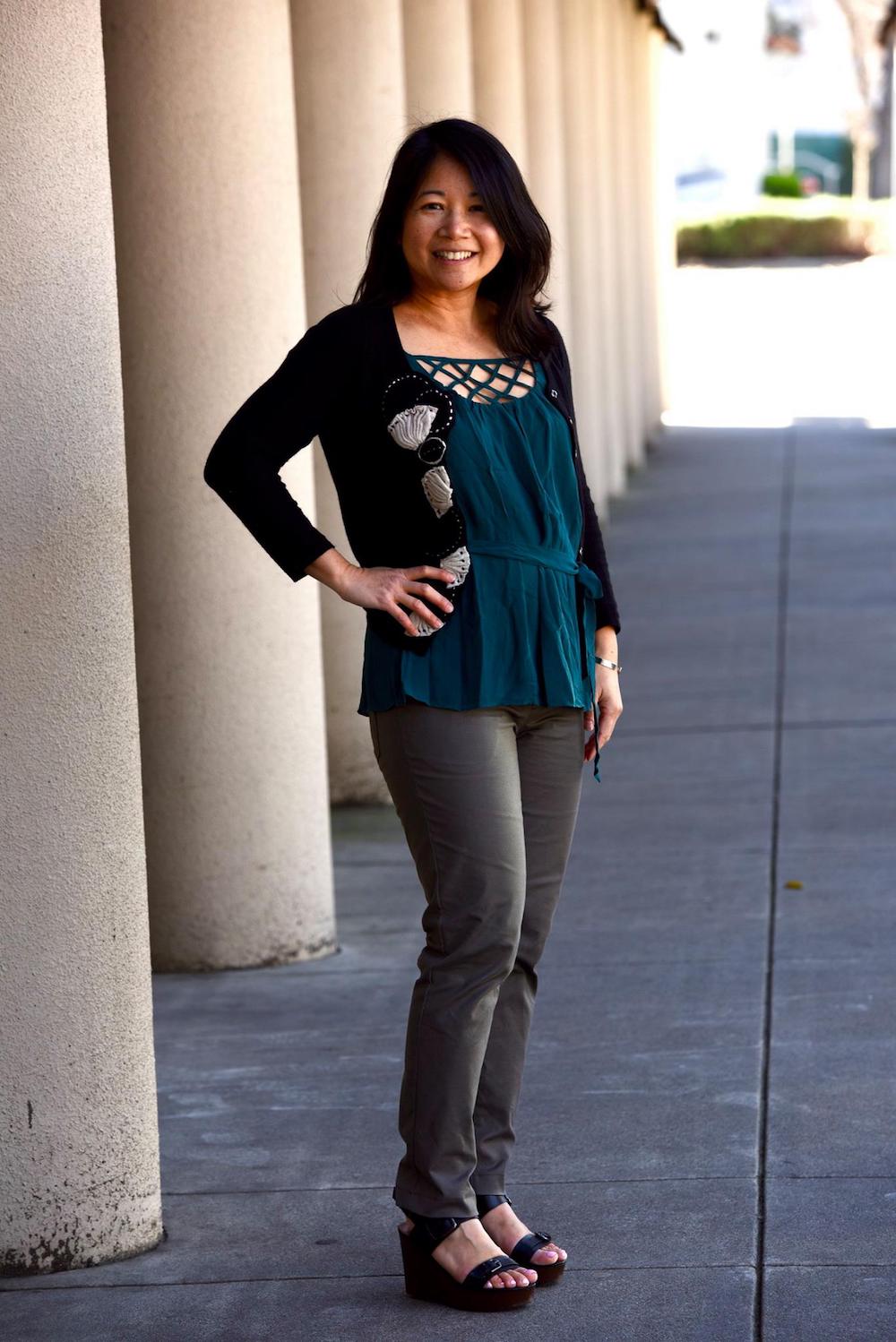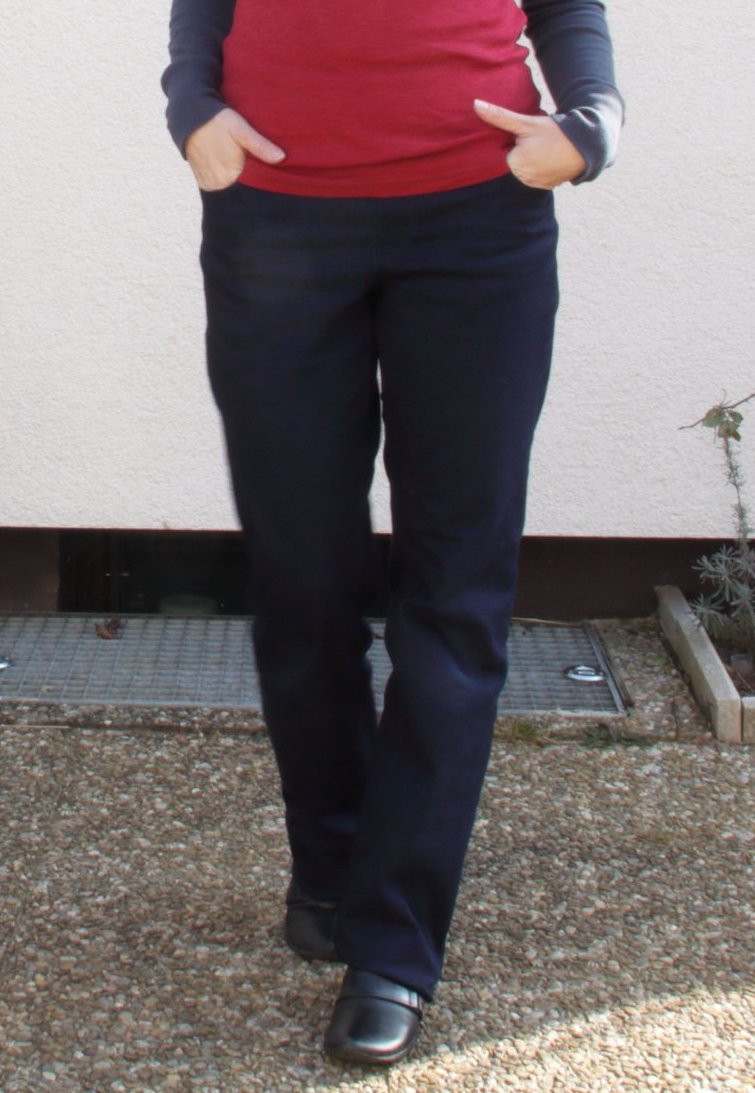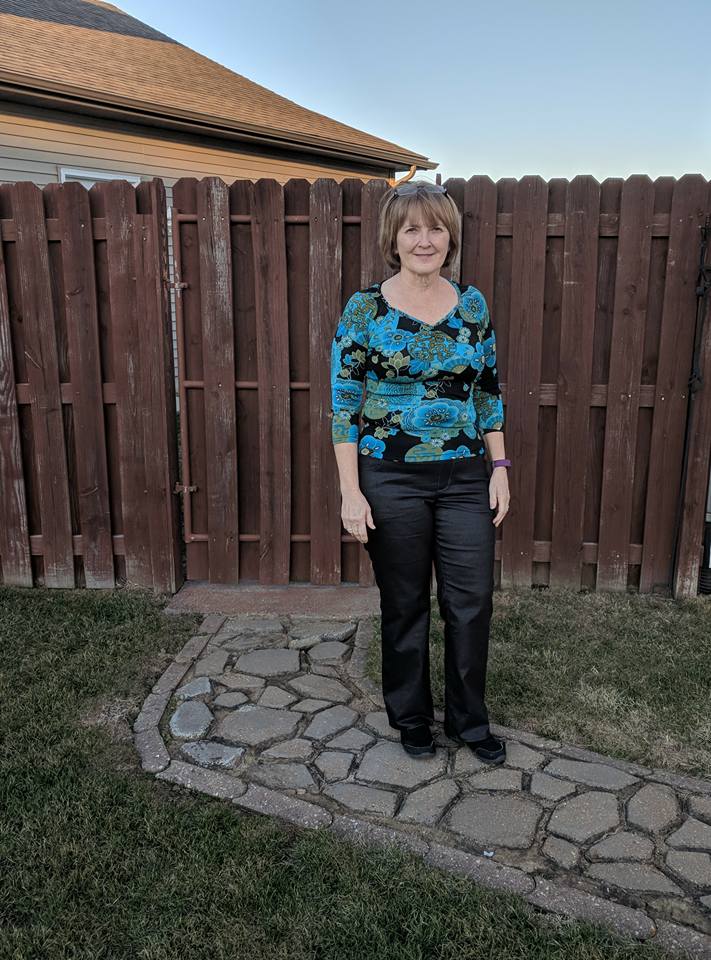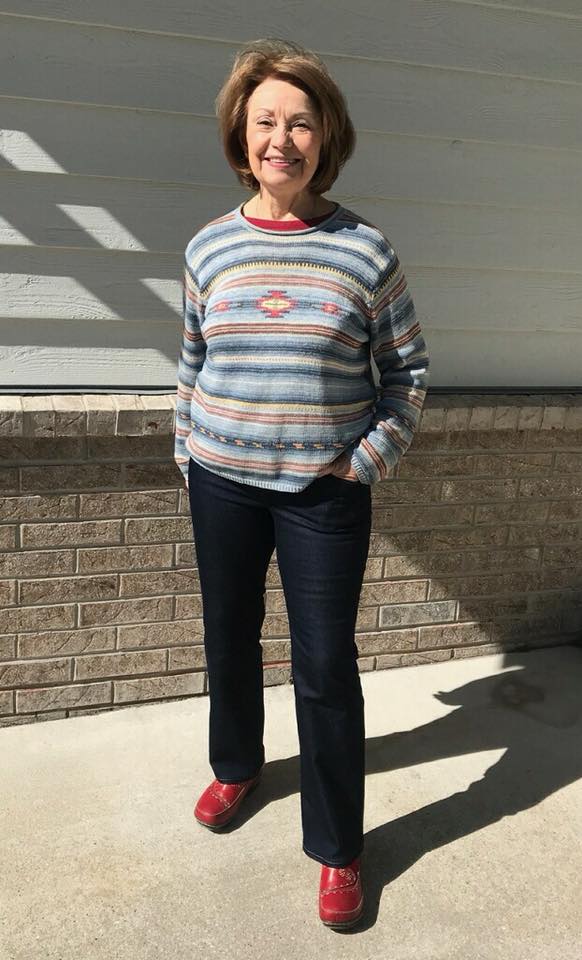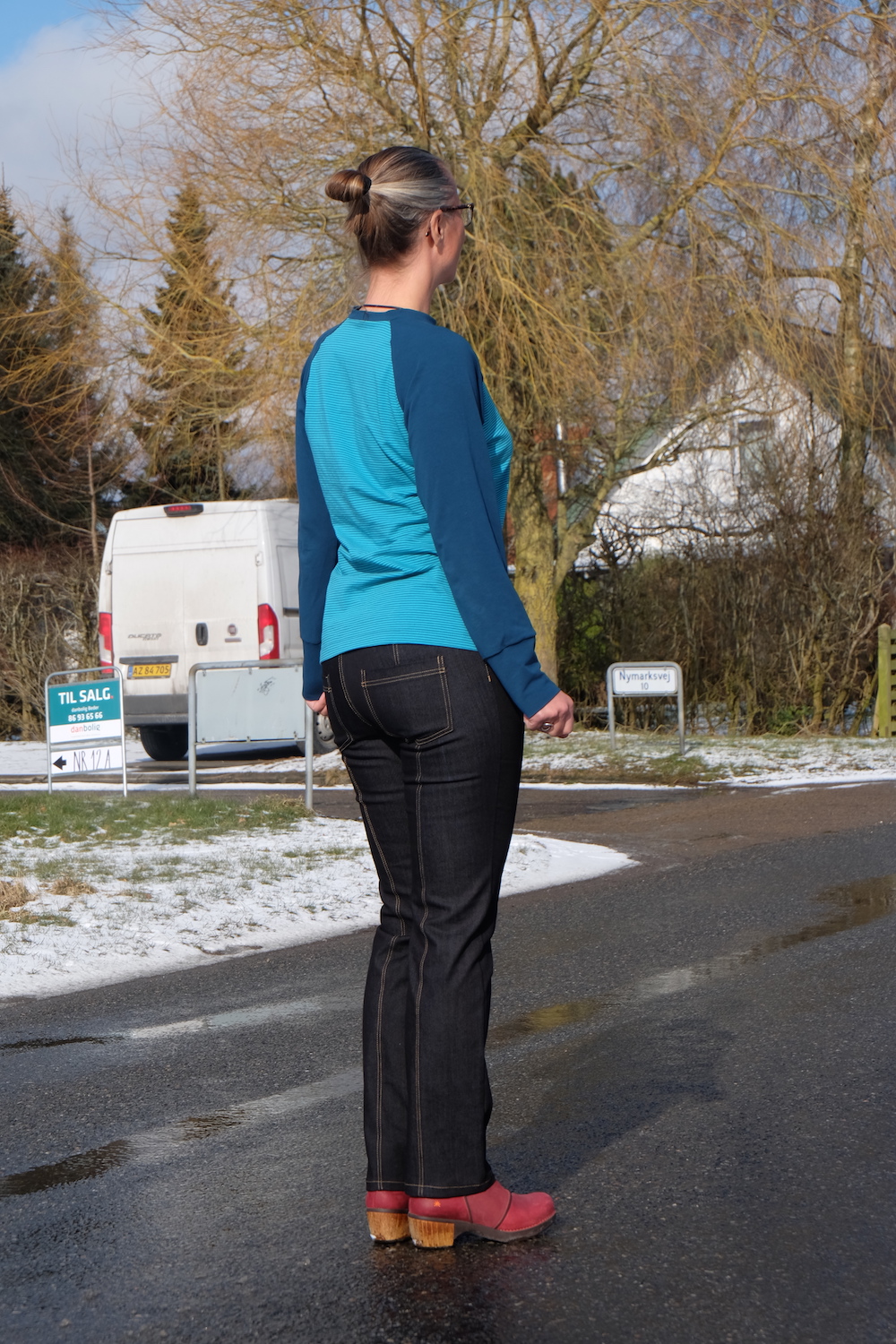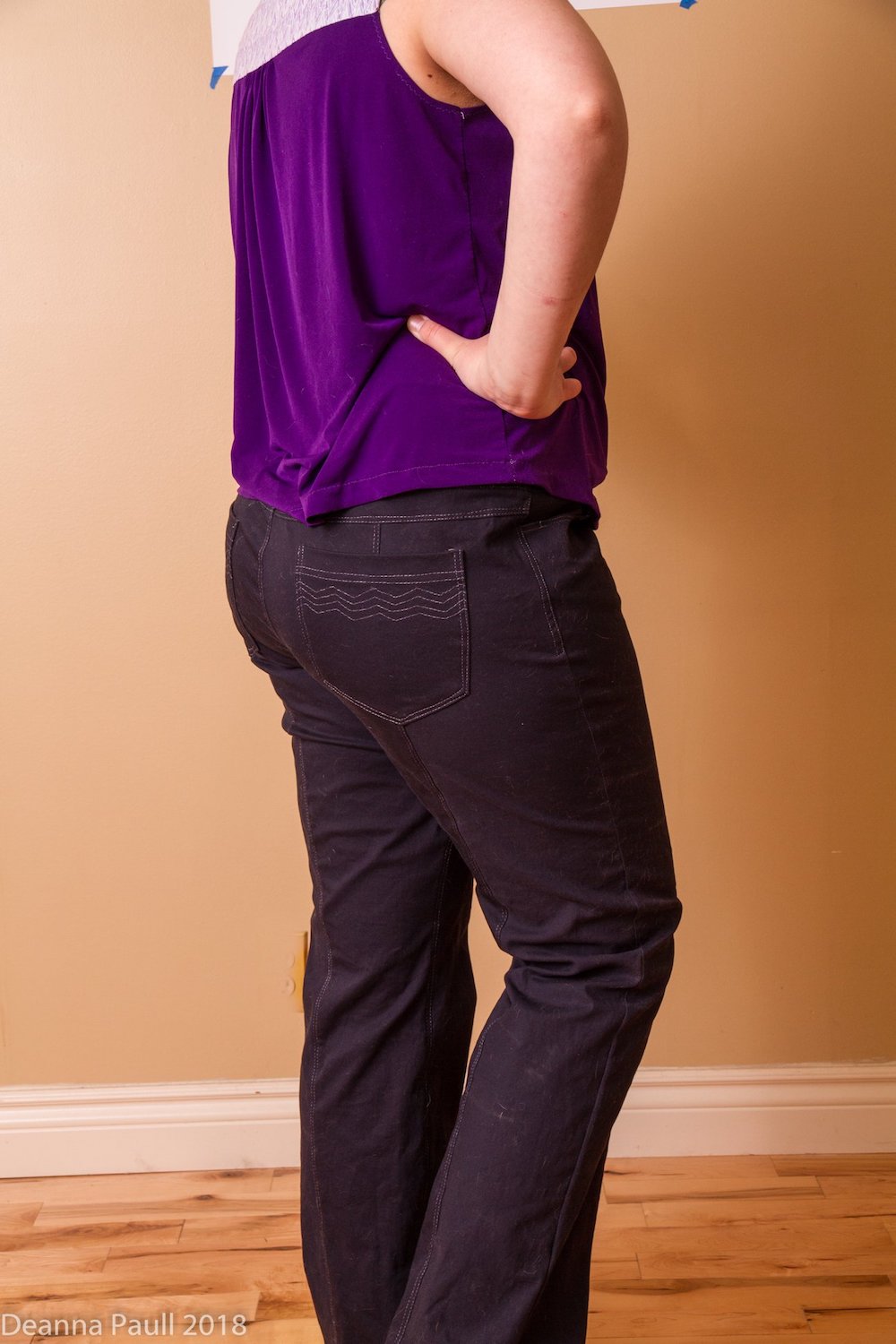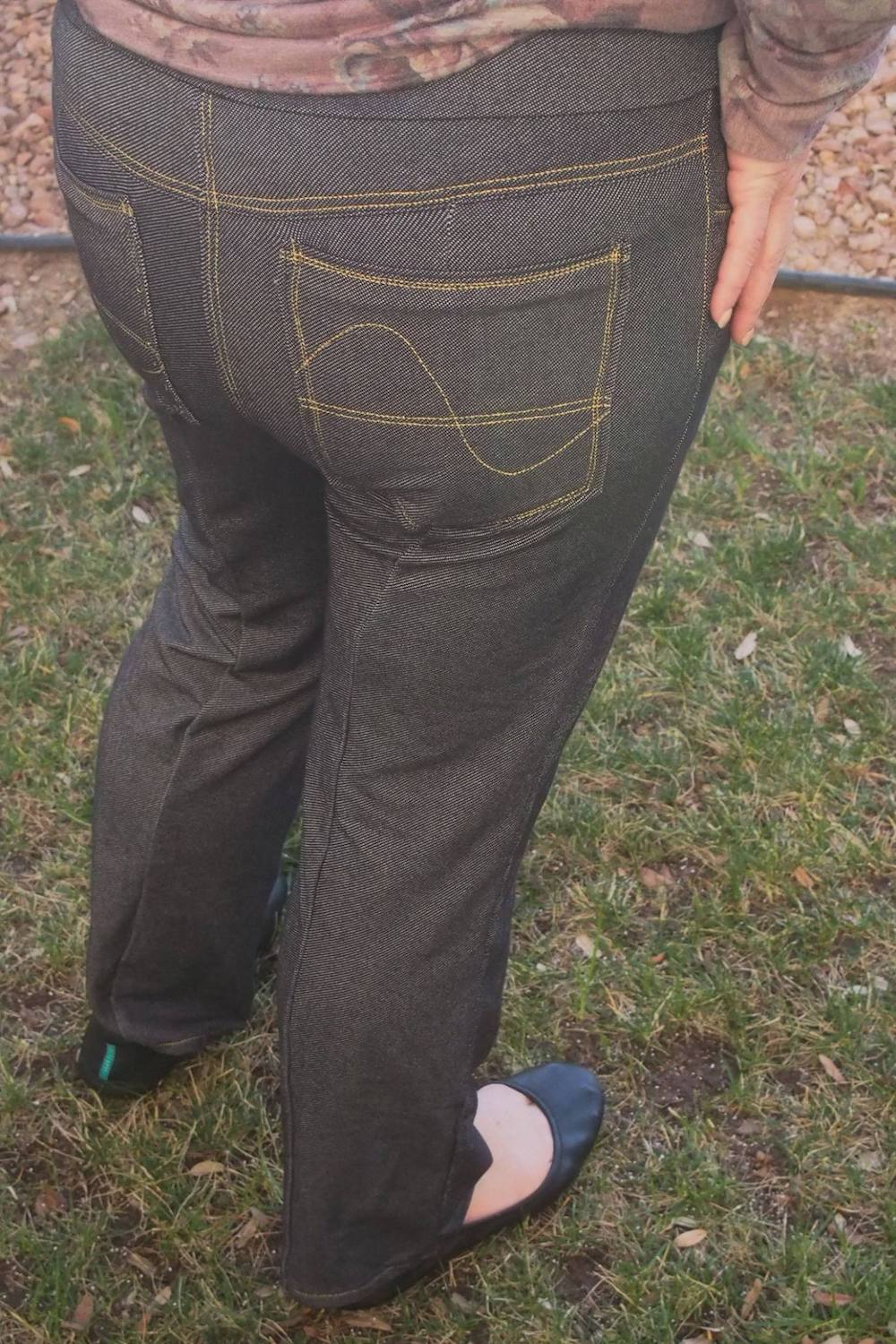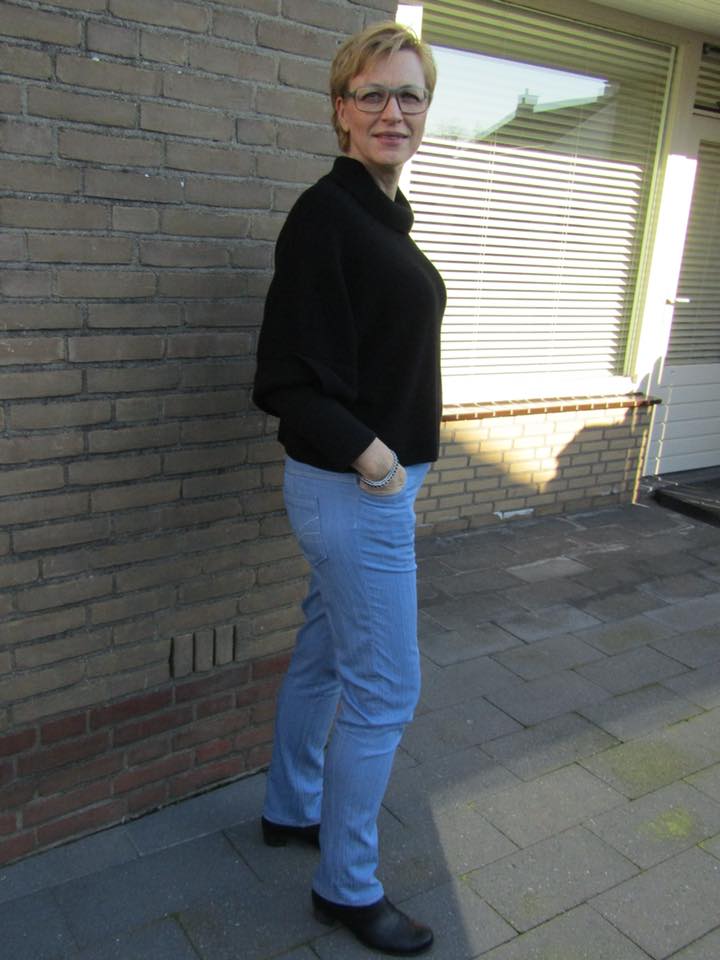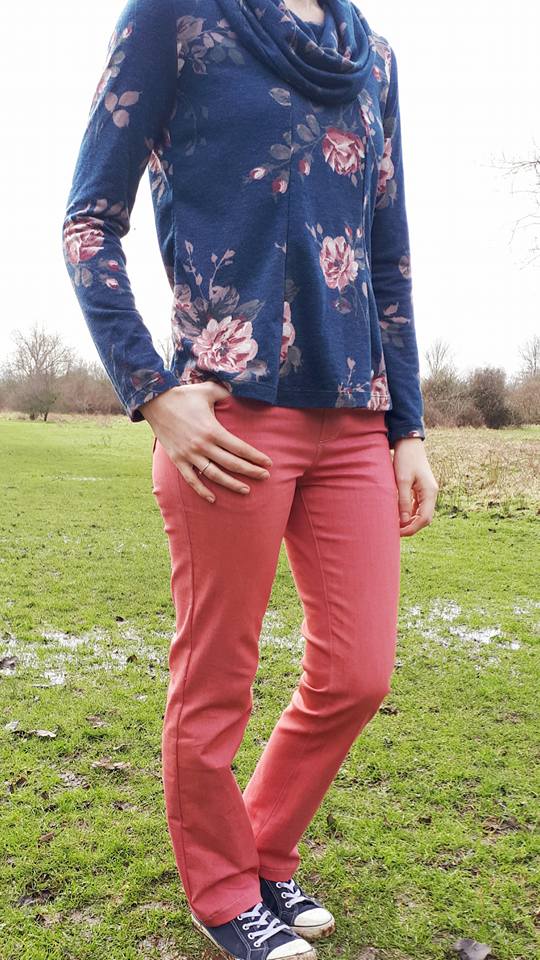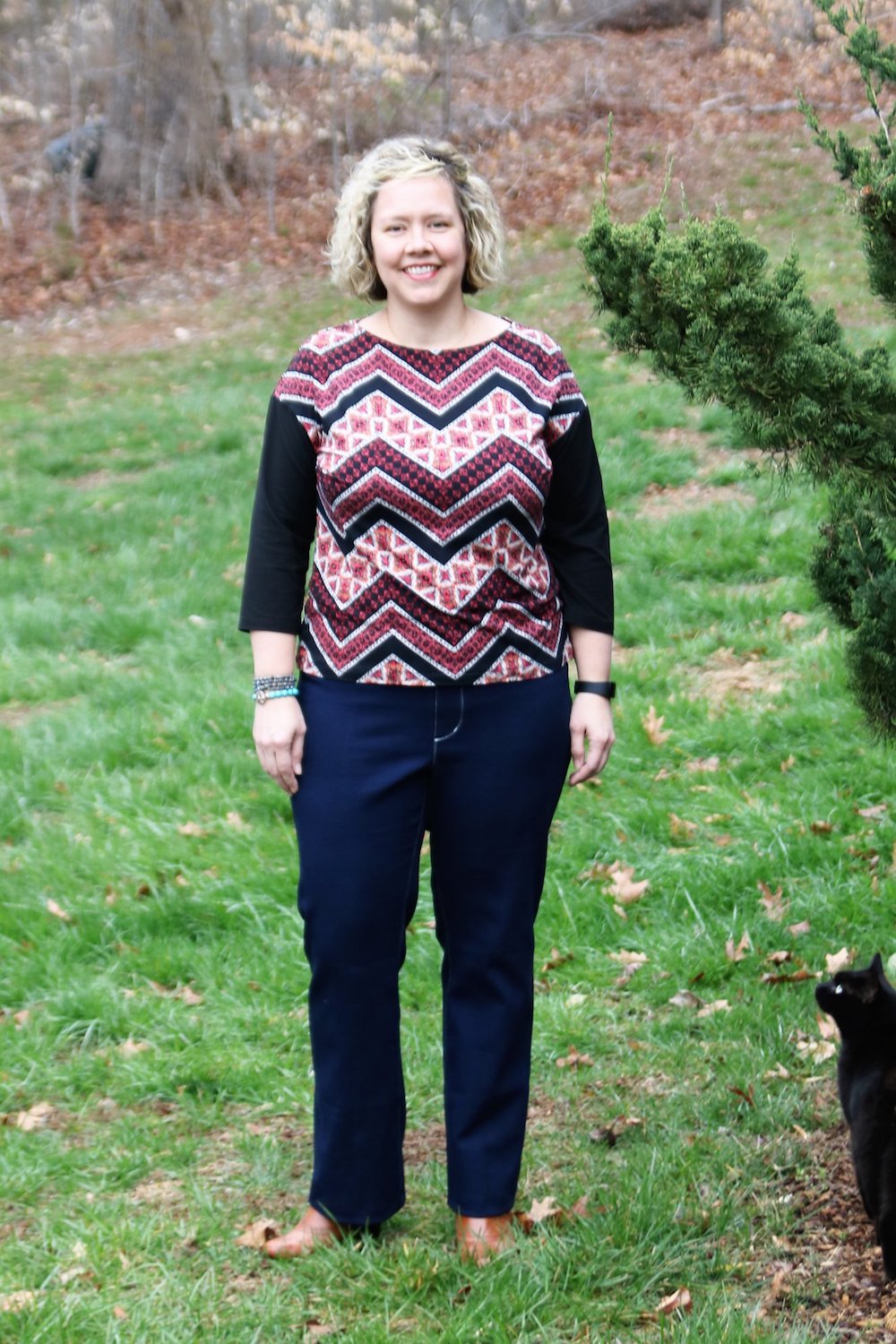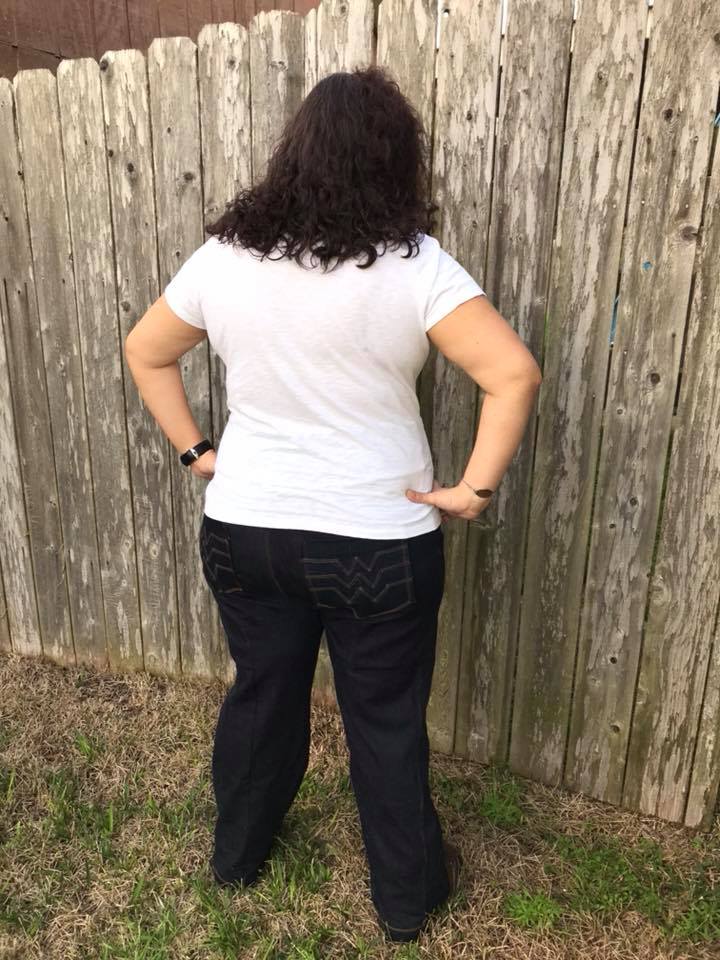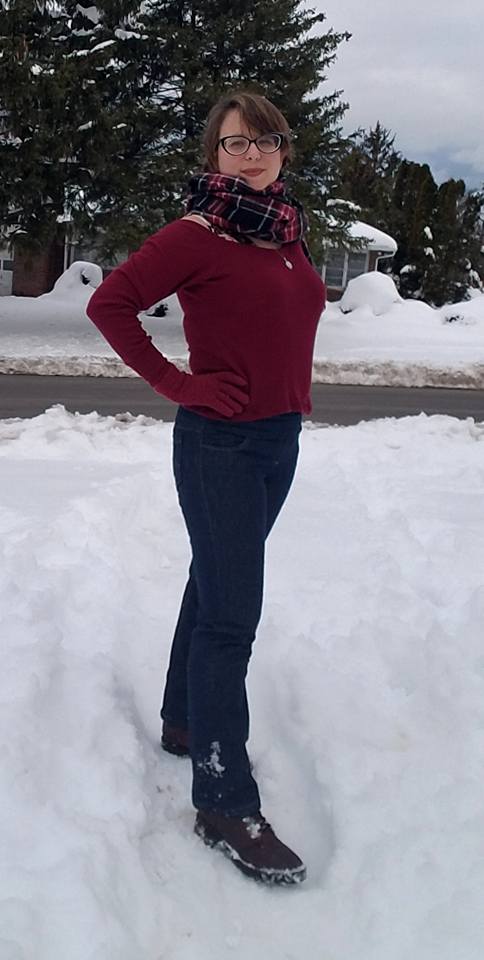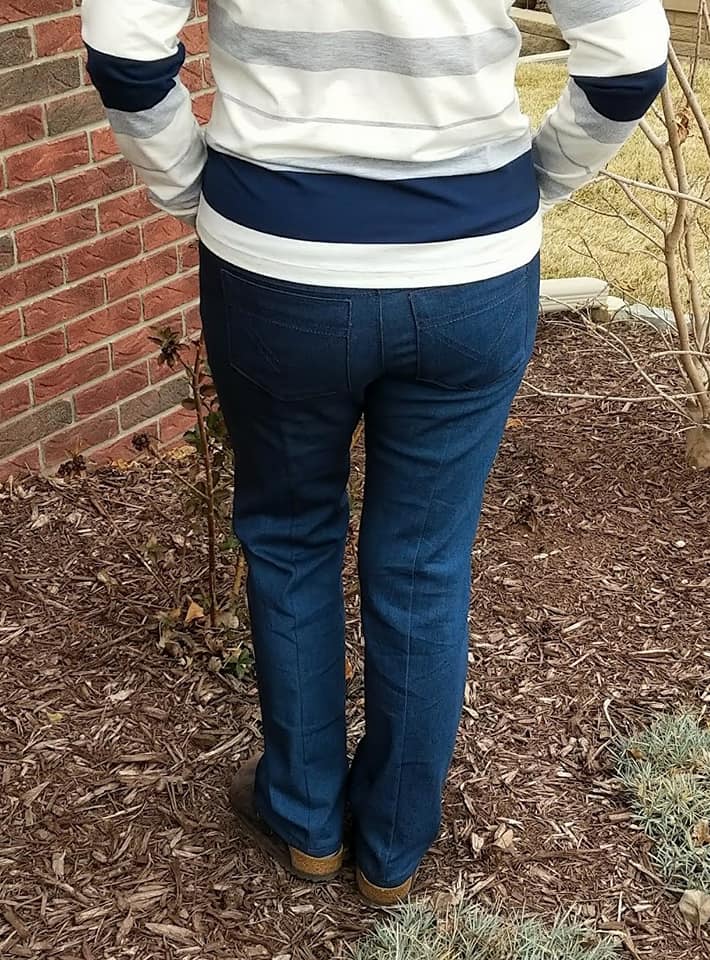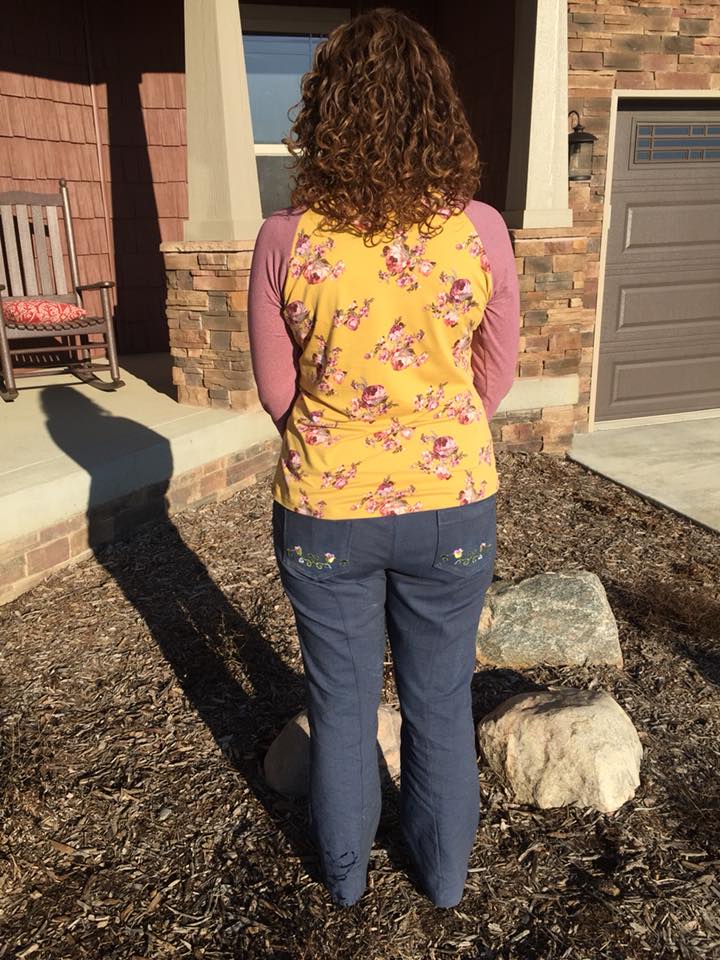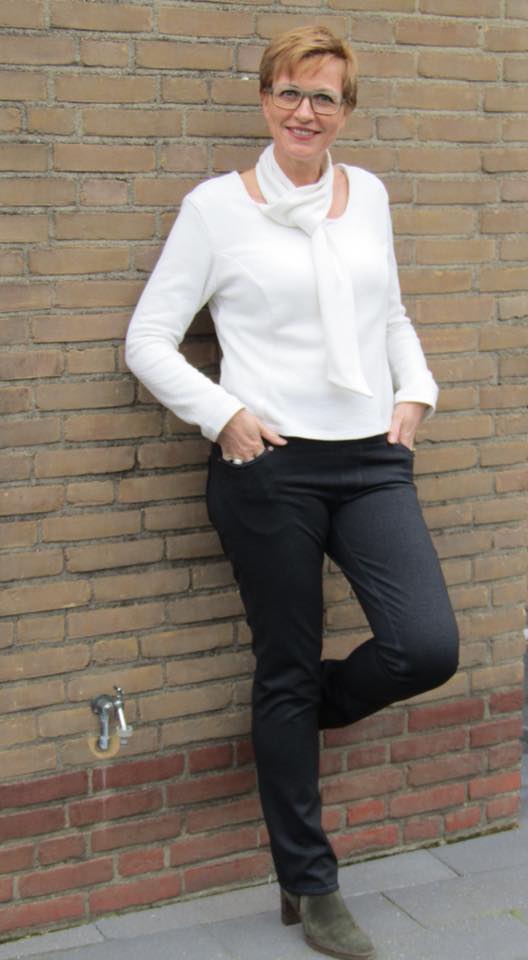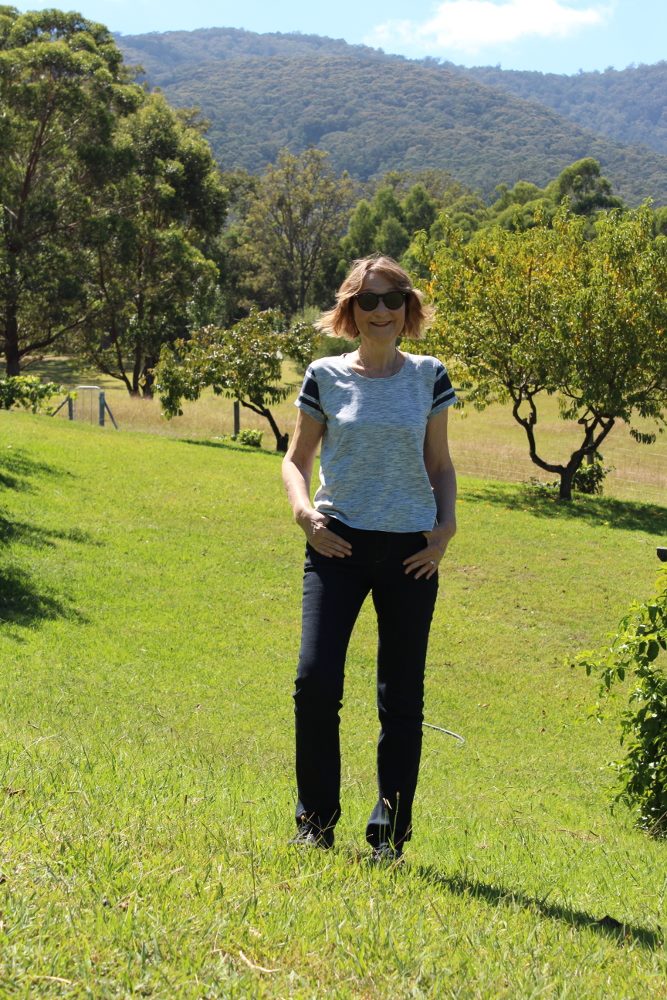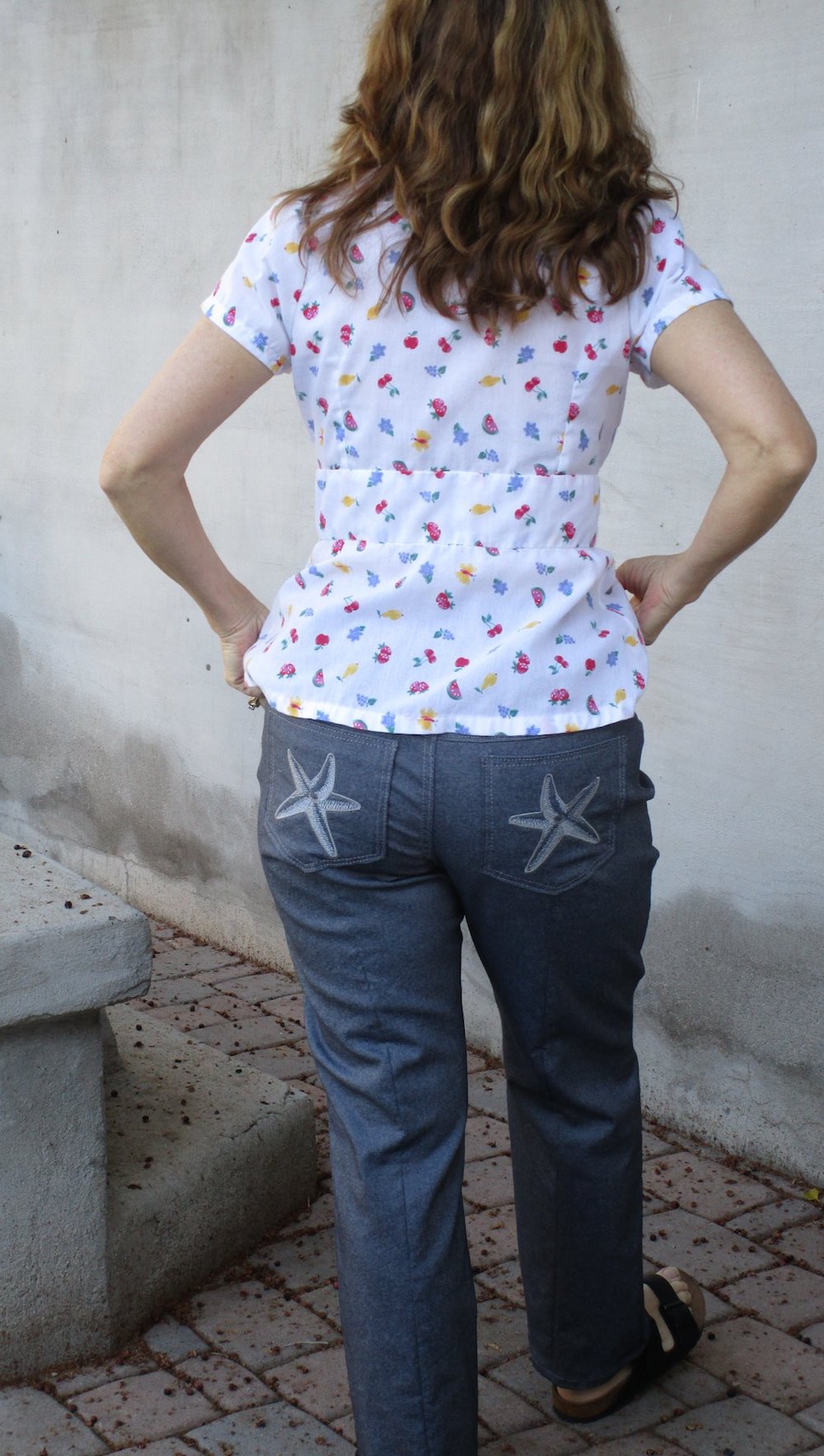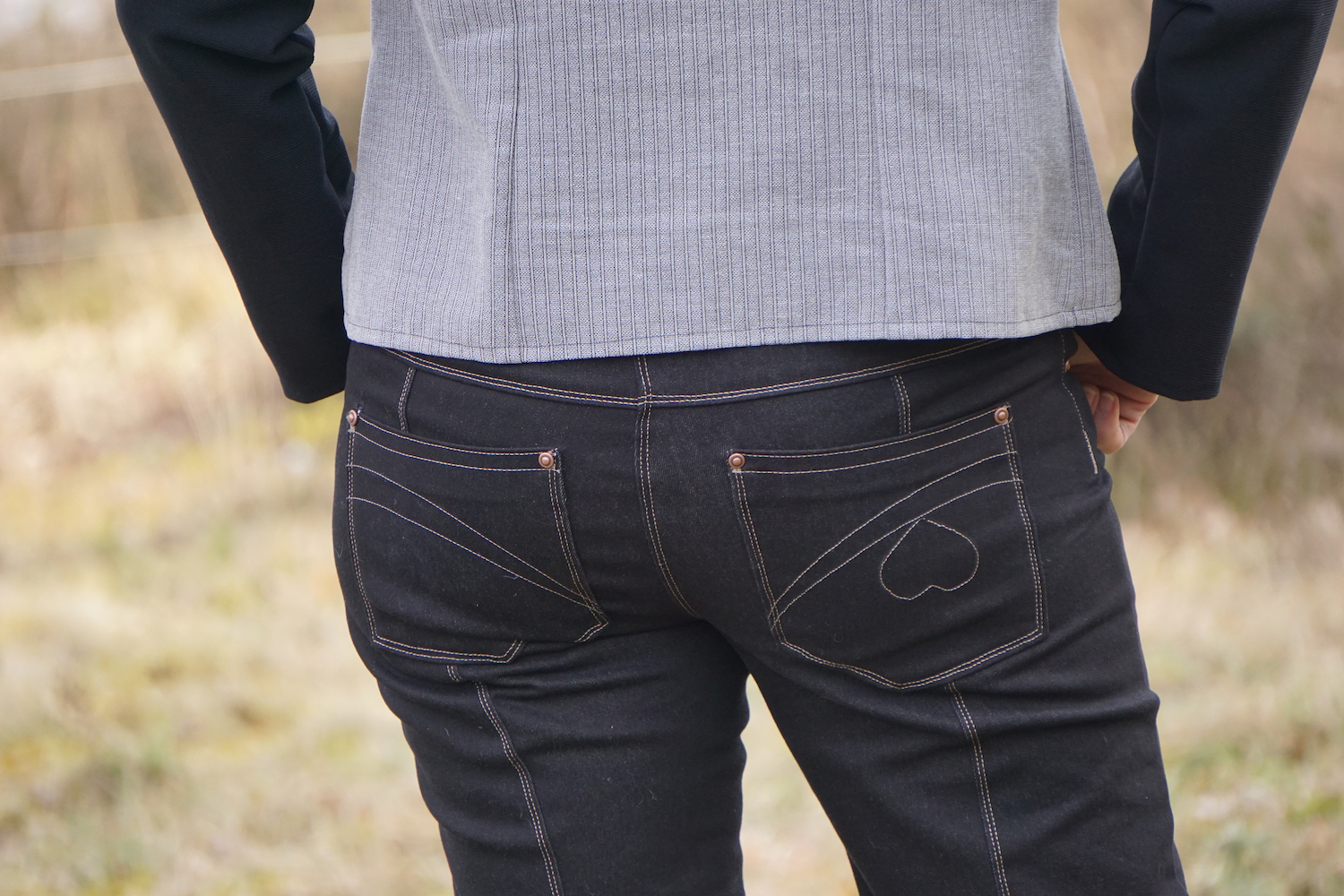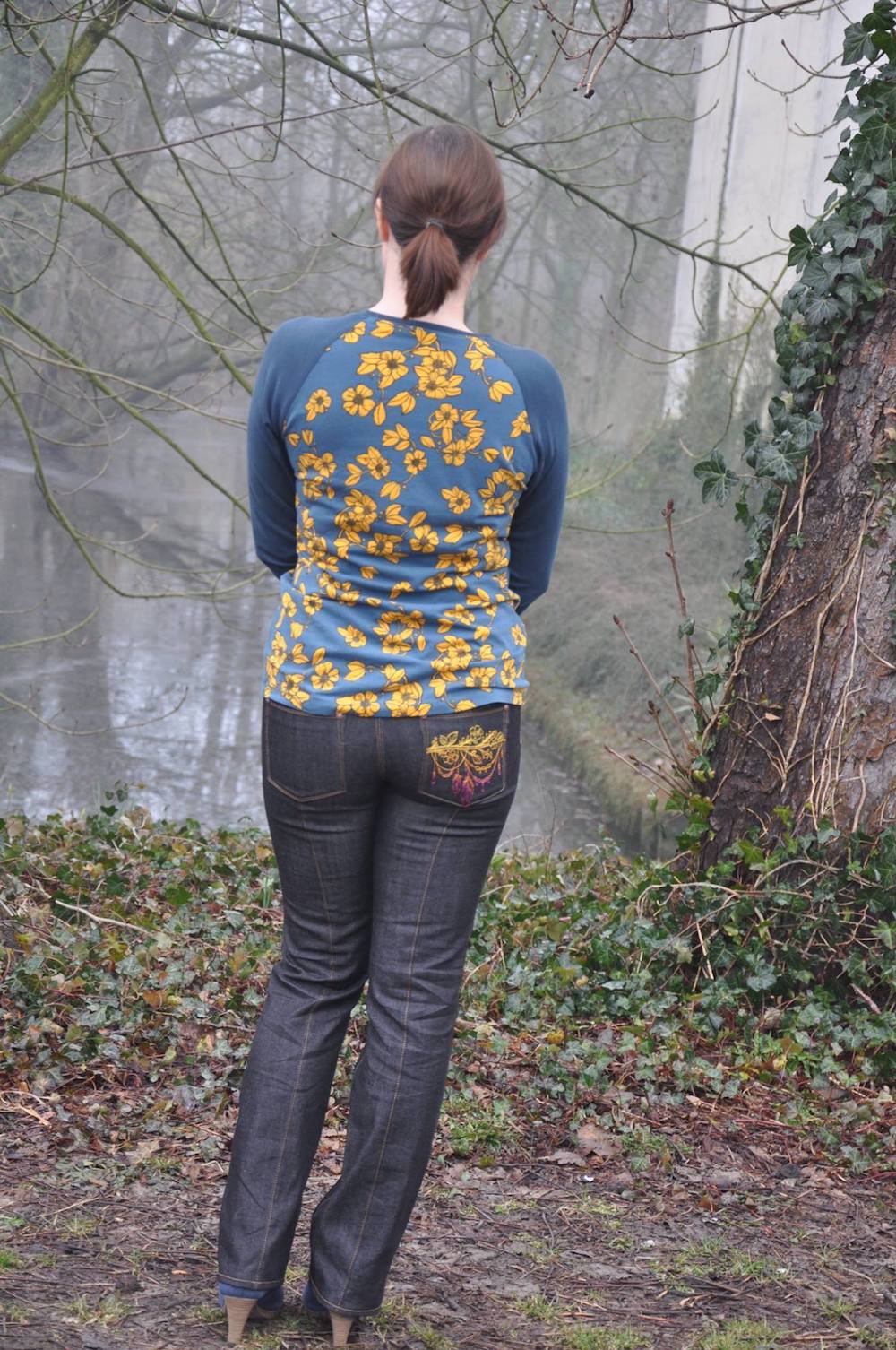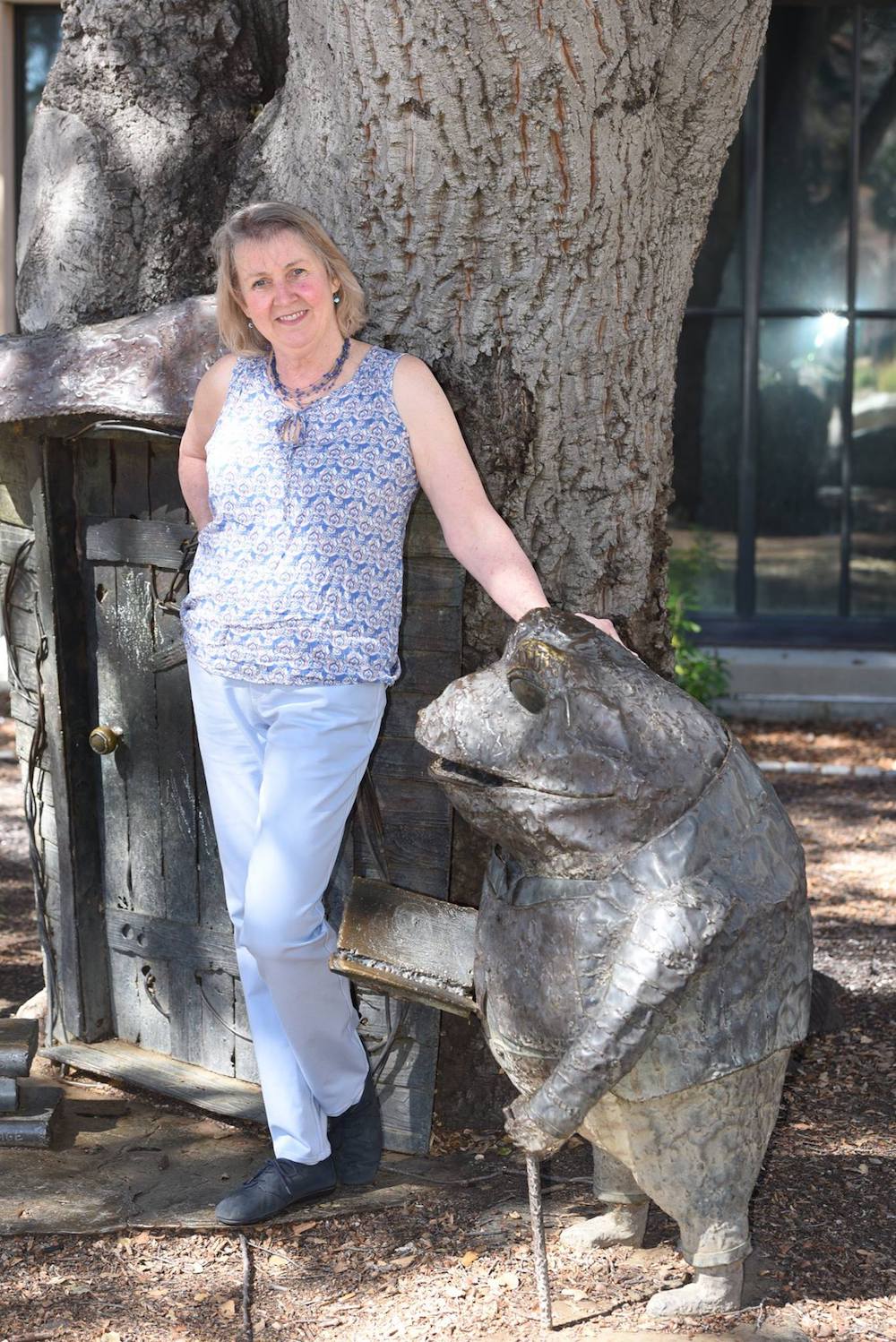 My sincere thanks to these testers:
Andrea
Bernice
Chiara
Denise
Diana
Jan
Jordan
Margaret
Melissa
Nina
Get your copy of the Mountain View Pull-on Jeans while they are on sale for 20% off!