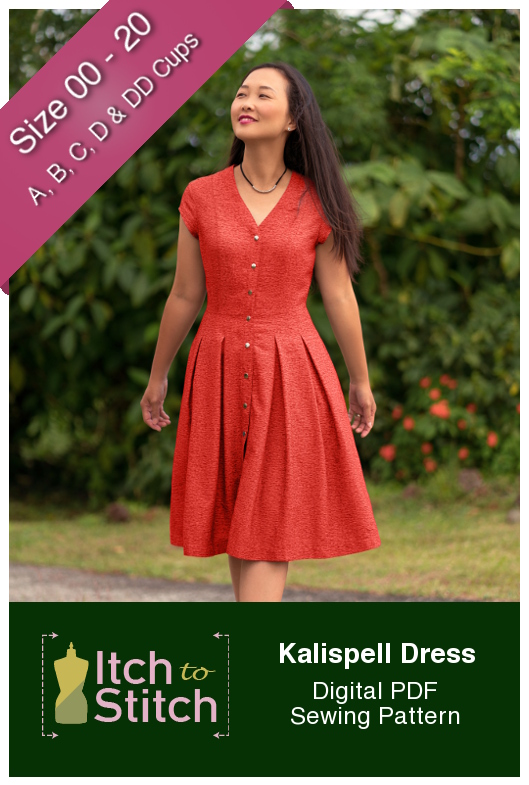 New Pattern: Kalispell Dress
The sun is coming out and the flowers are blooming. You feel a light breeze through your hair and smell the scent of spring.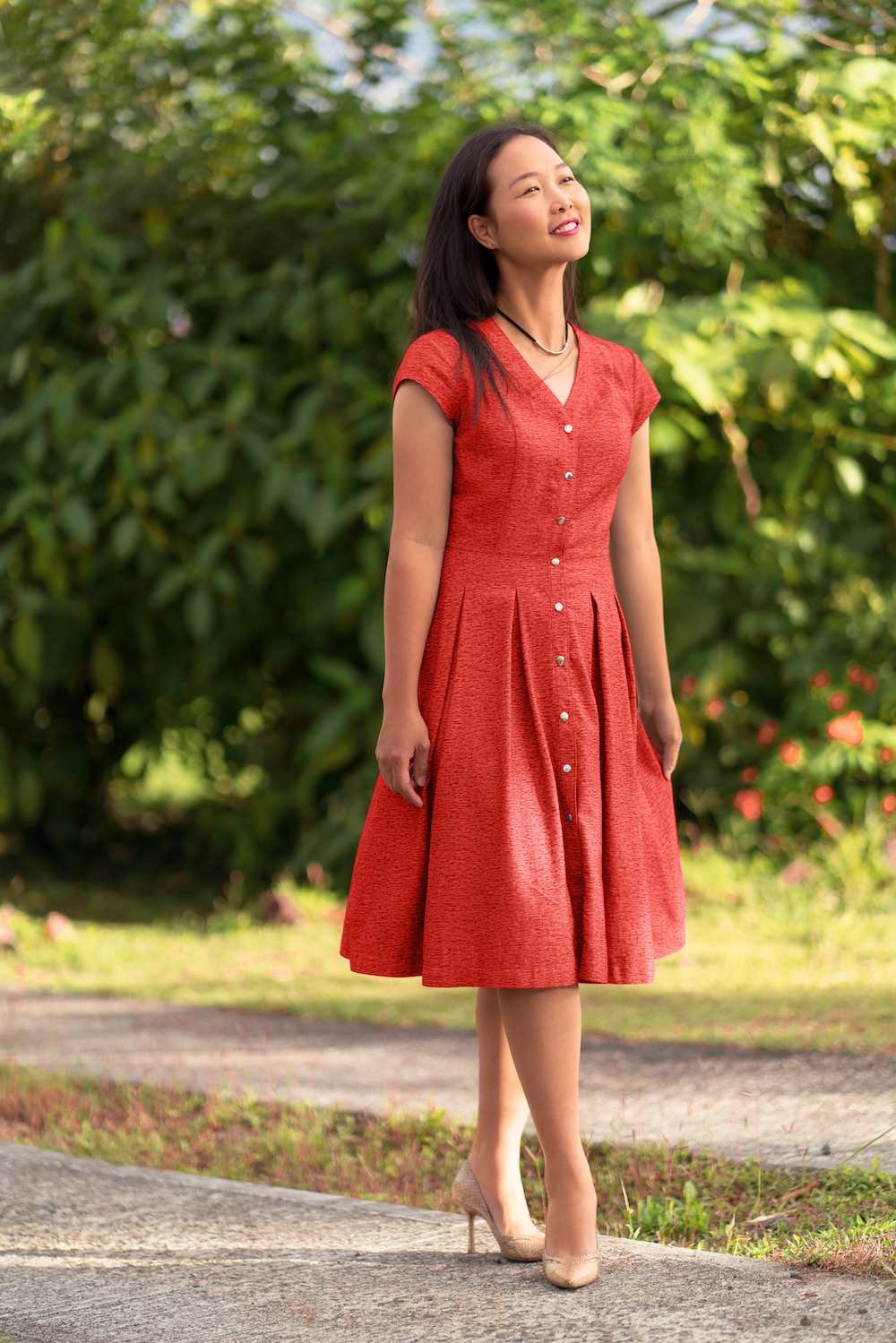 OK, maybe not everyone has that weather yet, but you can create a garment that give you the feeling. After all, you are the master of your own destiny!
The new Itch to Stitch pattern, Kalispell Dress will make you want to sing and dance in a pretty spring garden.
Those of you who have the tradition of making an Easter dress, look no further; this pattern is it!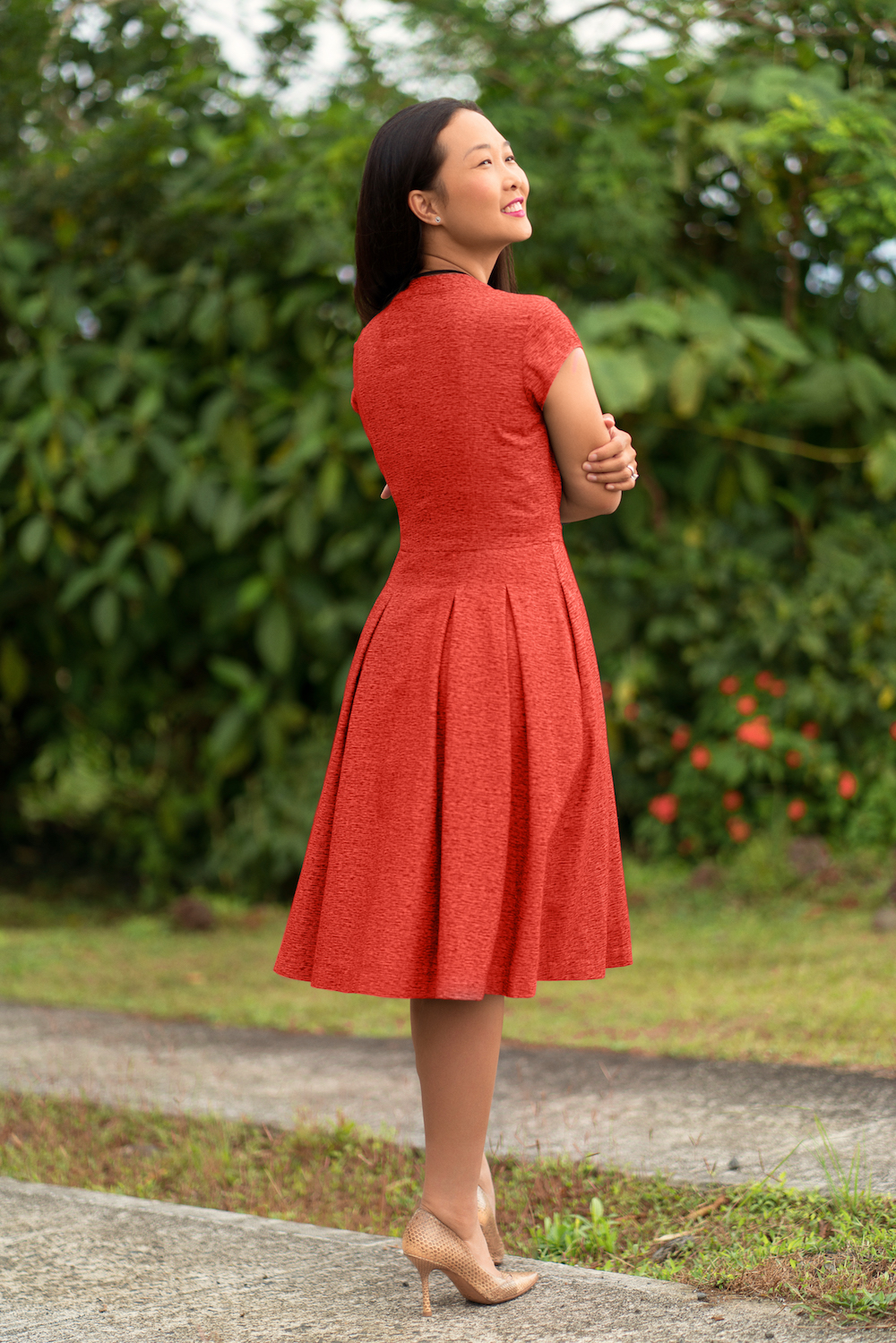 For one week, the Kalispell Dress sewing pattern is 20% off. The volume discount still applies—get 15% off your entire cart if your purchase is $20 or more, or 20% off your entire cart if your purchase is $30 or more!
The Kalispell Dress is a "fit-and-flare" dress that flatters so many body types. Also, this woven dress pattern comes in different cup sizes, so you are likely not have to fuss with any bust adjustments.
The pattern comes in two sleeve options as well—cap sleeve and flare sleeve. My red dress has the cap sleeves.


Here are some highlights of the Kalispell Dress:
Options for A, B, C, D and DD cups
Options for cap sleeves and flare sleeves
V neck
Front button closure with band
Bodice front and back princess seams
Full skirt with inverted box pleats (front and back)
Ample in-seam pockets (yes! pockets!)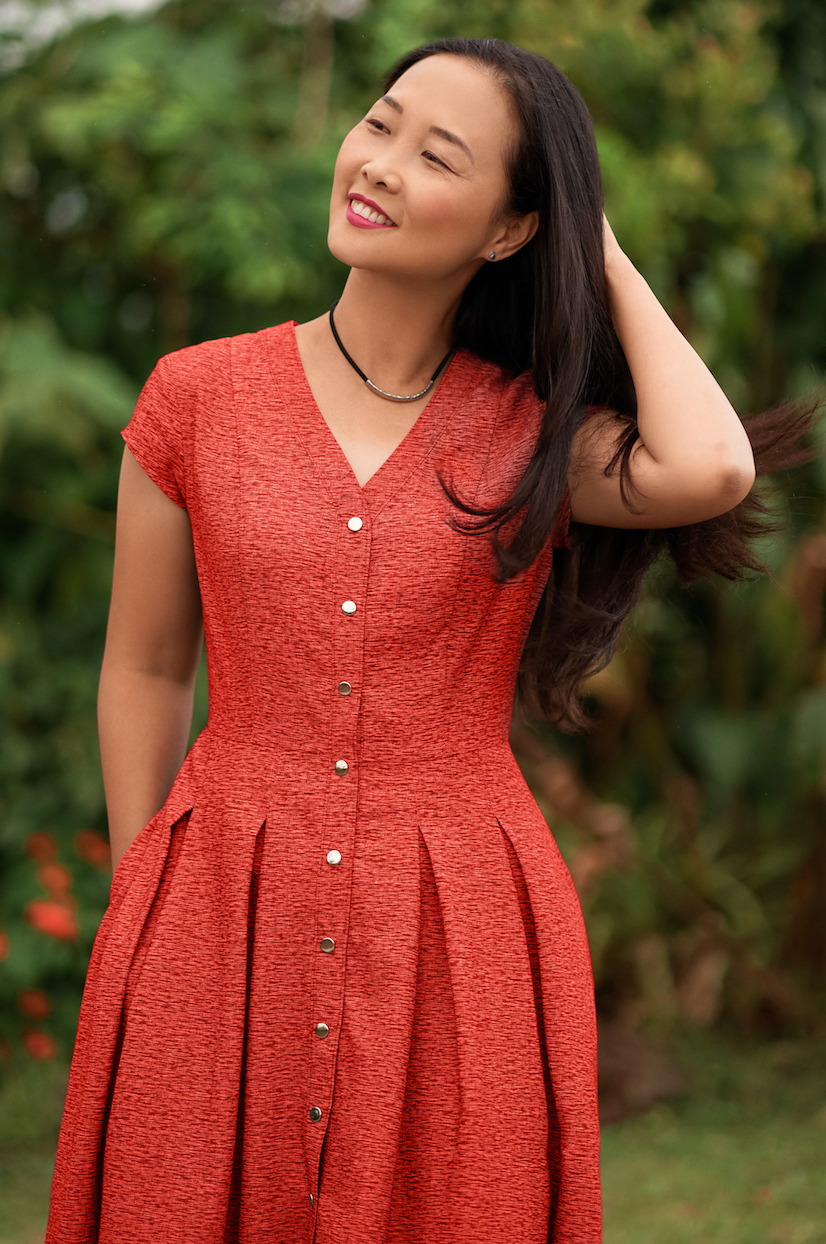 My testers love this dress, and they have done a great job on their Kalispells. Please give them a round of applause!
I love that the Kalispell look flirty in a floral fabric, and look formal in a solid fabric.
You can use contrasting fabric for the neck band to bring out the pretty lines of the Kalispell Dress.
Regardless of your age, the Kalipell Dress is an elegant choice. Don't you think?
Thank you my talented testers for spectacular display of the Kalispell Dress!
Andrea
Anita
Jan
Jolien
Kelsey
Melissa
Sarah
Get your copy of the Kalispell Dress pattern before the sale ends on Sunday, March 31, 2019!