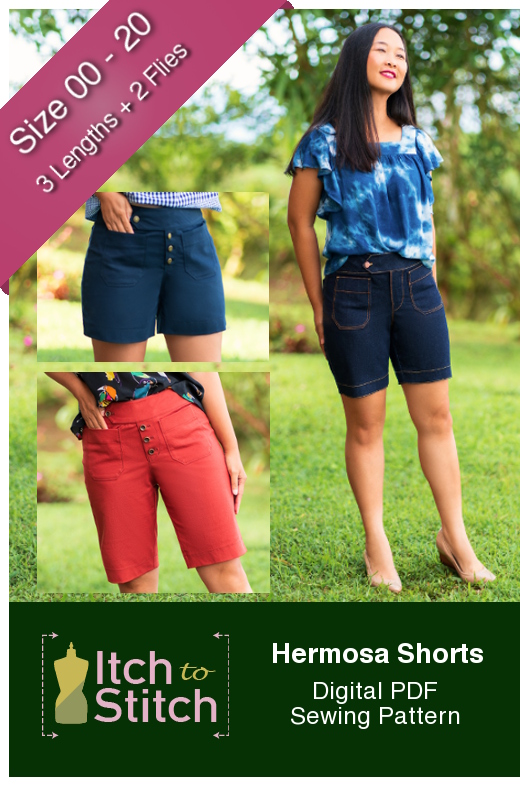 New Pattern: Hermosa Shorts
The essentials of the summer are here! Please welcome the Hermosa Shorts pattern!
The Hermosa is named after Playa Hermosa in Costa Rica. Playa means beach, and hermosa means beautiful in Spanish. These shorts are indeed beautiful!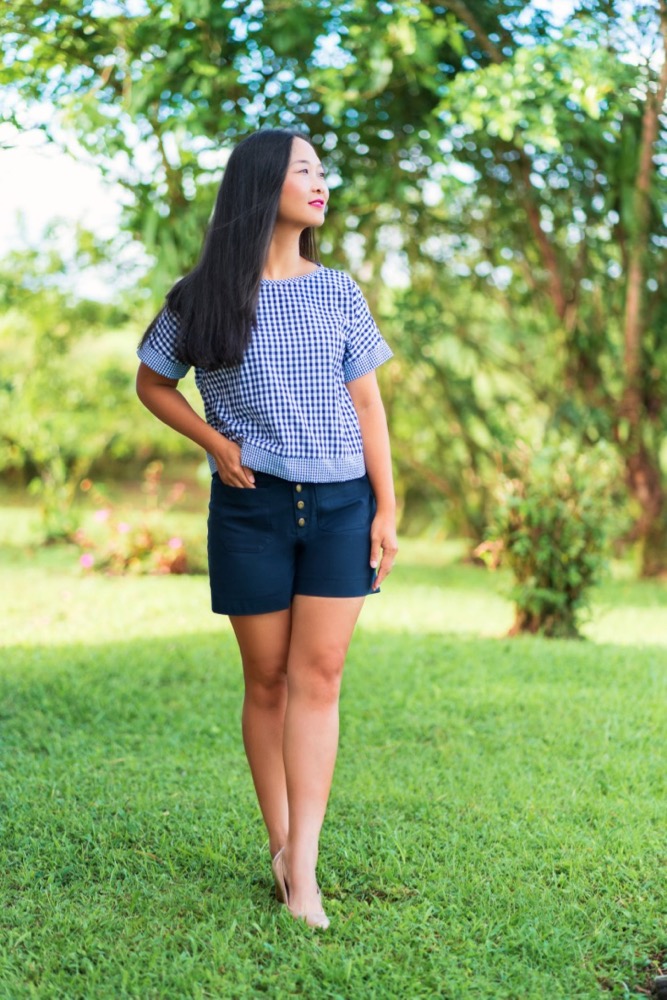 For one week, the Hermosa Shorts sewing pattern is 20% off. The volume discount still applies—get 15% off your entire cart if your purchase is $20 or more, or 20% off your entire cart if your purchase is $30 or more!
I've been wearing mine quite a lot. The Hermosa Shorts come in three lengths, and I made one of each. My favorite is the medium length one combined with a slightly stretchy denim fabric. I can see that I wear those every day in the next two months.
The high-rise design keeps you modest even when you bend down. And the woven bottom-weight fabric with a touch of stretch gives you the flexibility you need throughout the day. They are truly a combination of comfort and style.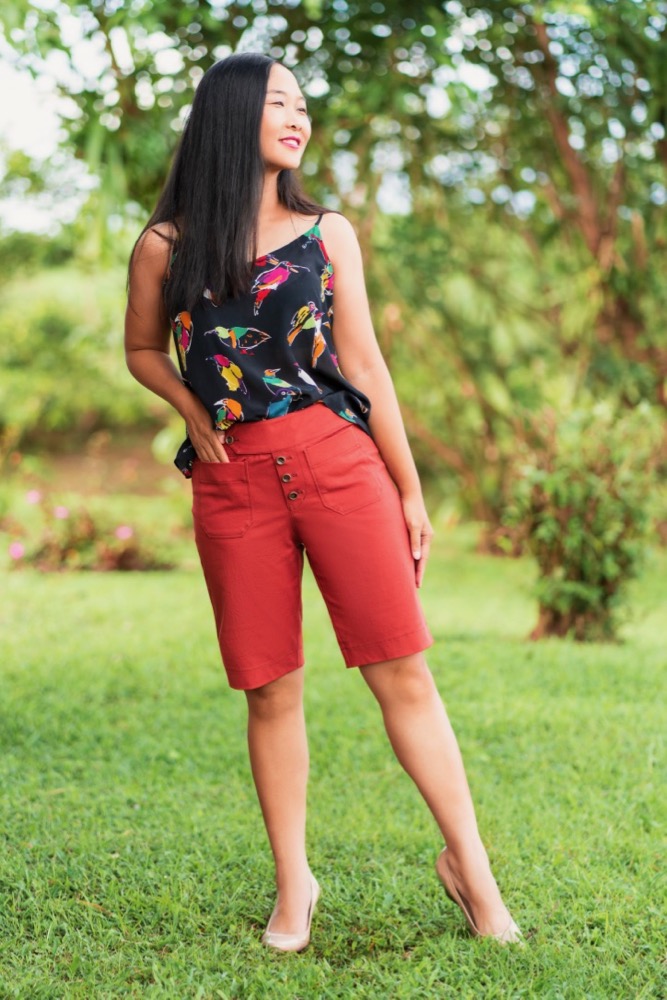 Hermosa Shorts Features:
High Rise
Wide contour waistband with off-center button closure
Options for zipper fly front and buttoned fly front
Front and back patch pockets
Back darts for shaping
Options for three lengths:

Short (approximately 4″ or 10 cm)
Medium (approximately 7″ or 18 cm)
Long (approximately 10″ or 26 cm)—with splits at sides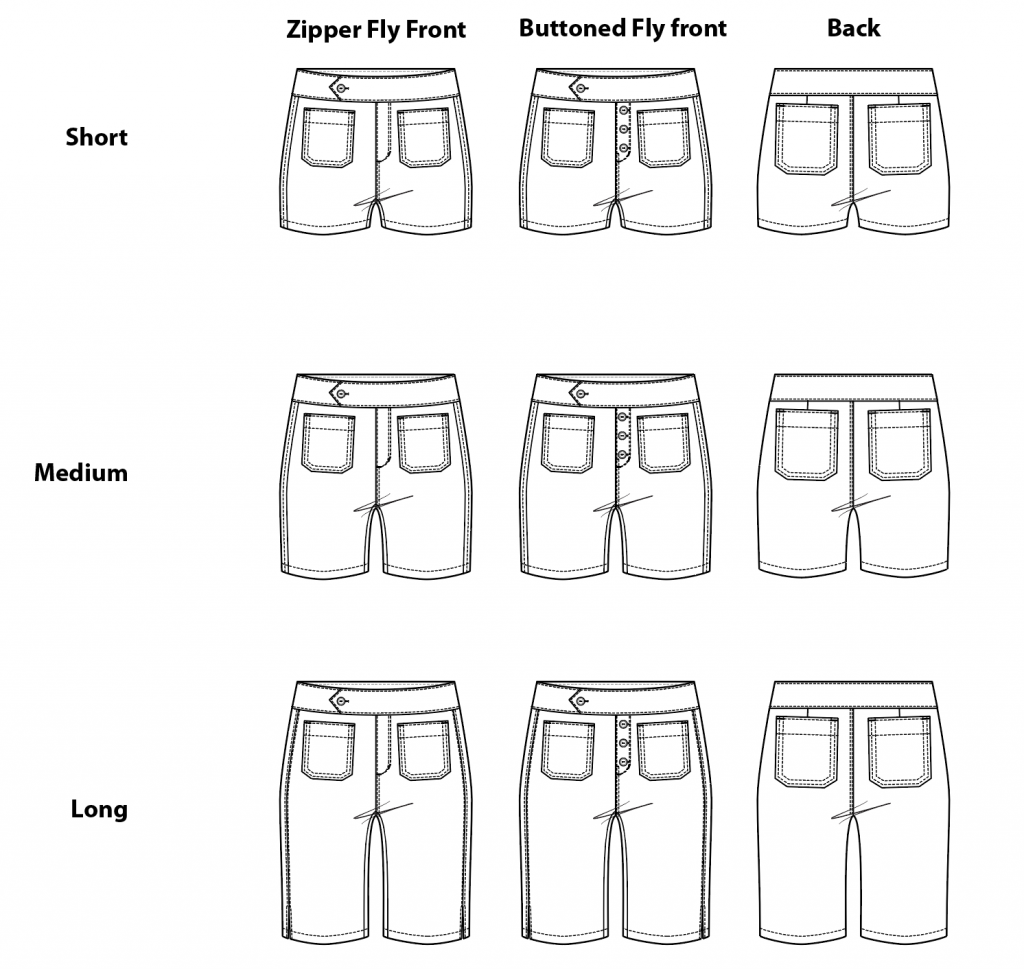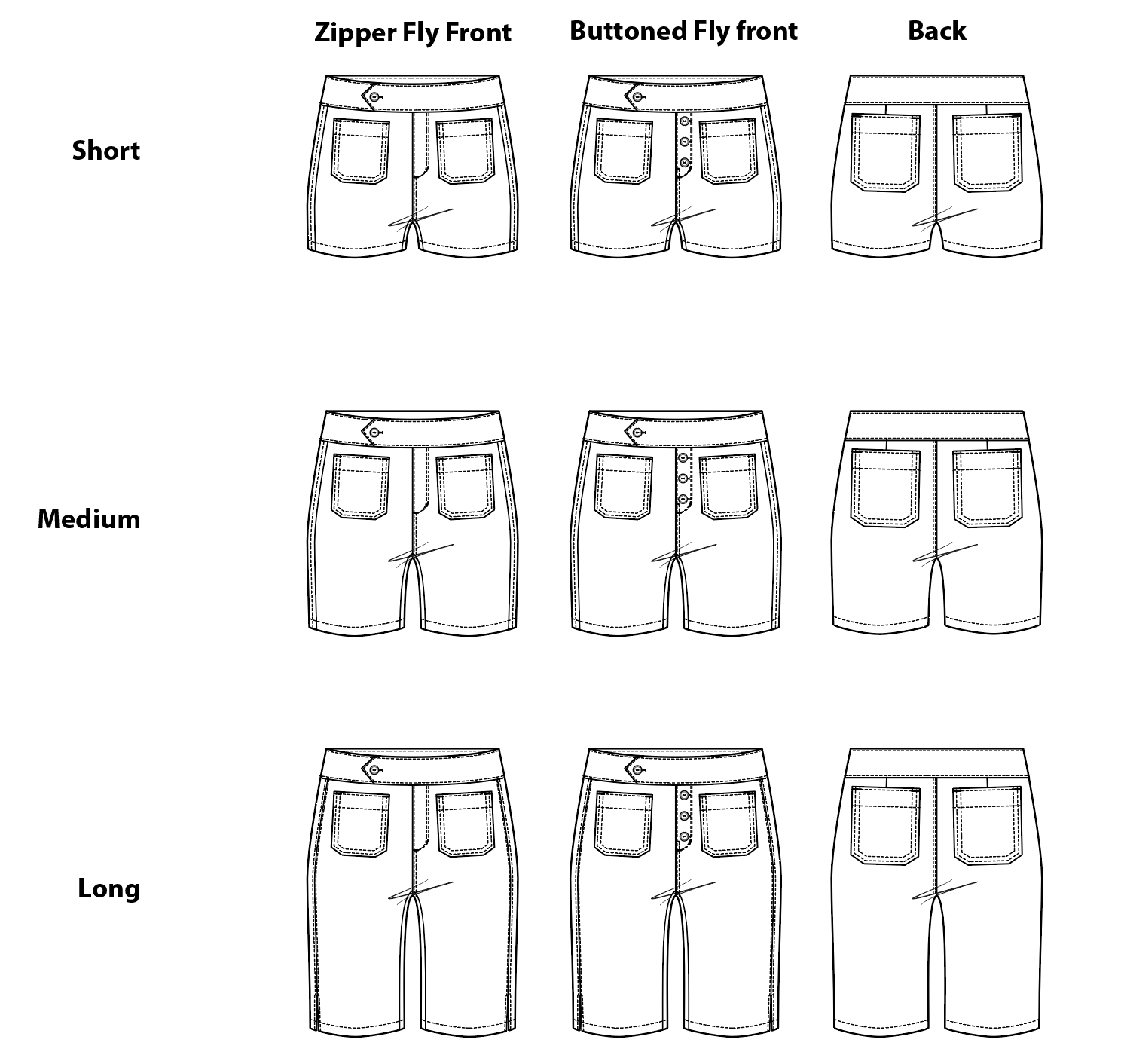 The Hermosa has a wide contour waistband. For a fun design element, I moved the waistband closure off-centered. Actually, it's more than just fun. I like that the button is not at the very front and center of my tummy.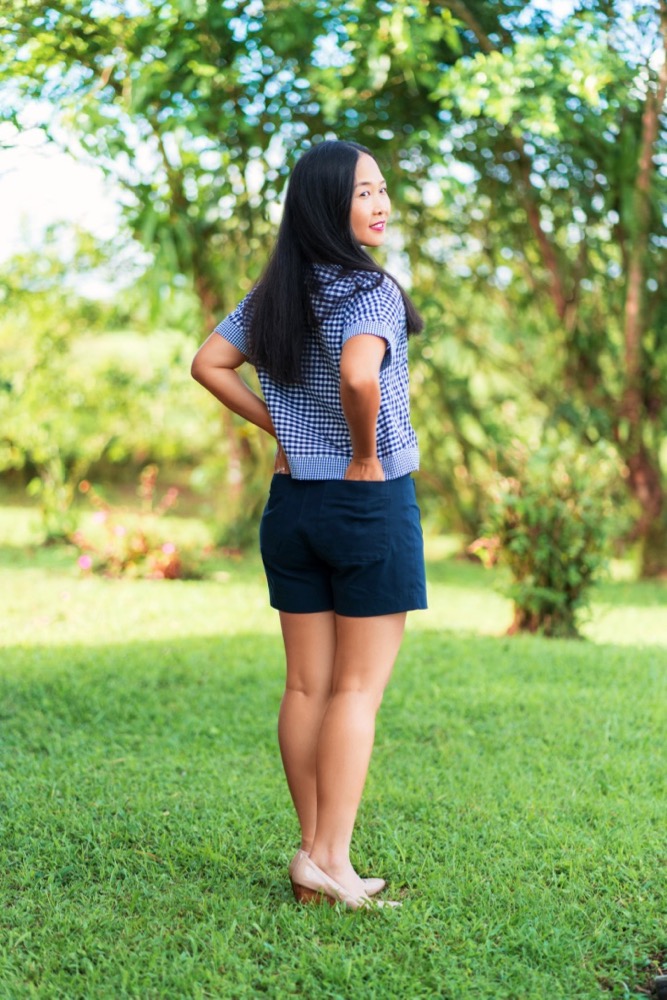 Instead of the usual slash pocket, the Hermosa Shorts have patch pockets with some fun angles to them. I have pretty muscular front thighs, and when I wear fitted pants with slash pocket, the outlines of the pocket bags usually show through. With these patch pockets, there's no such problem; they sit on the shorts instead of beneath the shorts.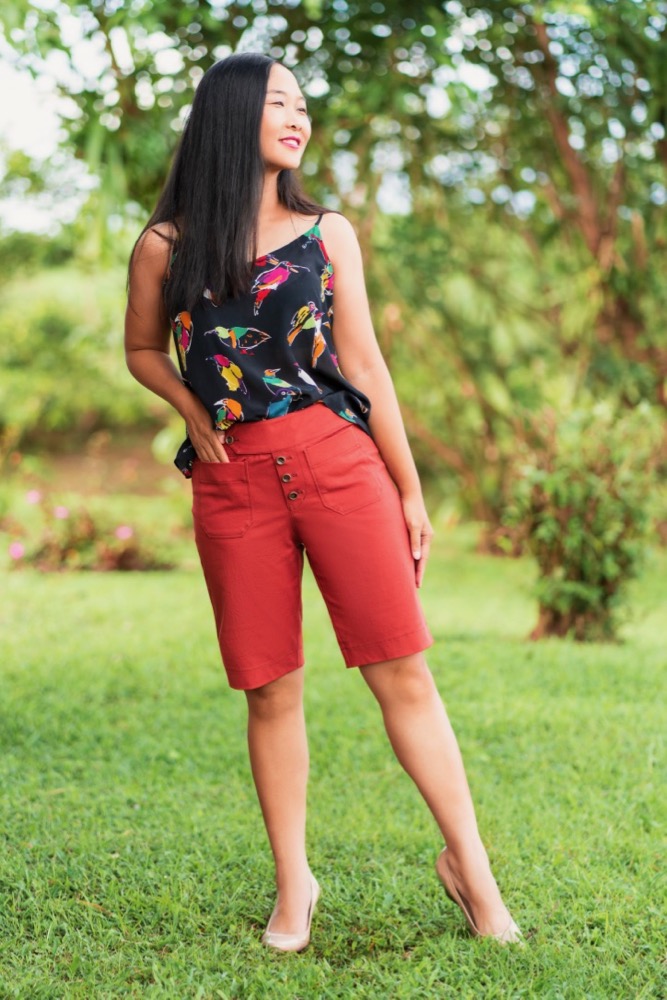 And of course I love the buttoned fly front. I thought they would be troublesome to button and unbutton, but they really haven't been any problem at all.
I can button each for no more than a second each! But if you don't want buttoned fly front, the pattern also comes with regular zipper fly front.
Let's take a look at the shorts of my talented testers, shall we?
The Hermosa comes in three lengths, but you can still use the lengthen/shorten instructions to further fine tune the length as much as you want to.
I wish the high-rise trend is here to stay. I am not a trendy person, but high-rise pants are really comfortable and they elongate my legs. What's not to love about them?
You see that some of the Hermosa Shorts are more fitted than others. Besides body shape differences, fabric choice plays a role here. Actually fabric always play a role regardless of the design. Always. In this case, a fabric with 10% stretch will give you a more fitted style, whereas a fabric with 15% stretch will be slightly more relaxed.
My sincere thanks to these talented testers of the Hermosa Shorts! They are already talking about making many more pairs for this summer!
Anita
Anne
Carmen
Jolien
Linda G.
Linda P.
Margaret
Melissa
Pam
Be sure to get your copy of the Hermosa Shorts pattern before the sale ends on Monday, June 24, 2019!
Want to stay updated about the latest patterns and sale? Sign up for our newsletter!