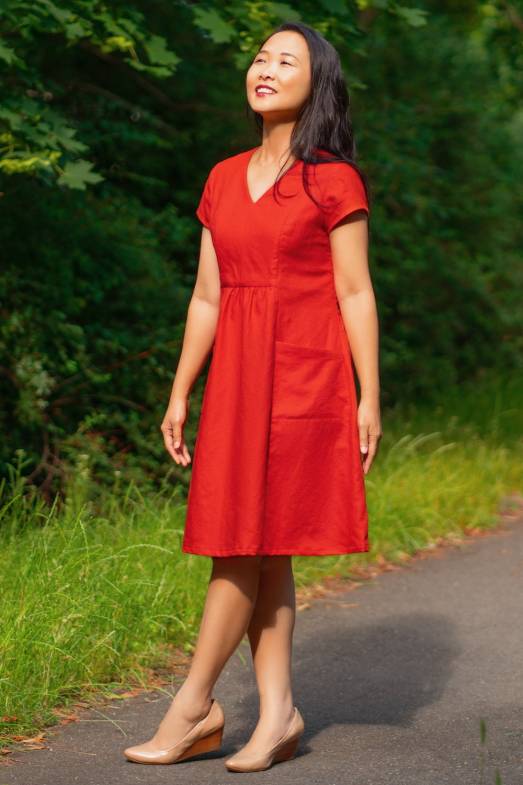 New Pattern: Celeste Dress
I am still in the mood for some more summer-appropriate designs. Besides wearing a bathing suit or birthday suit, a woven, relaxed-fitting dress is the way to stay cool in this heat. That's why you need the new Itch to Stitch pattern, the Celeste Dress.
For one week (through July 28, 2020), the Celeste Dress sewing pattern is 20% off. The volume discount still applies—get 15% off your entire cart if your purchase is $20 or more, or 20% off your entire cart if your purchase is $30 or more!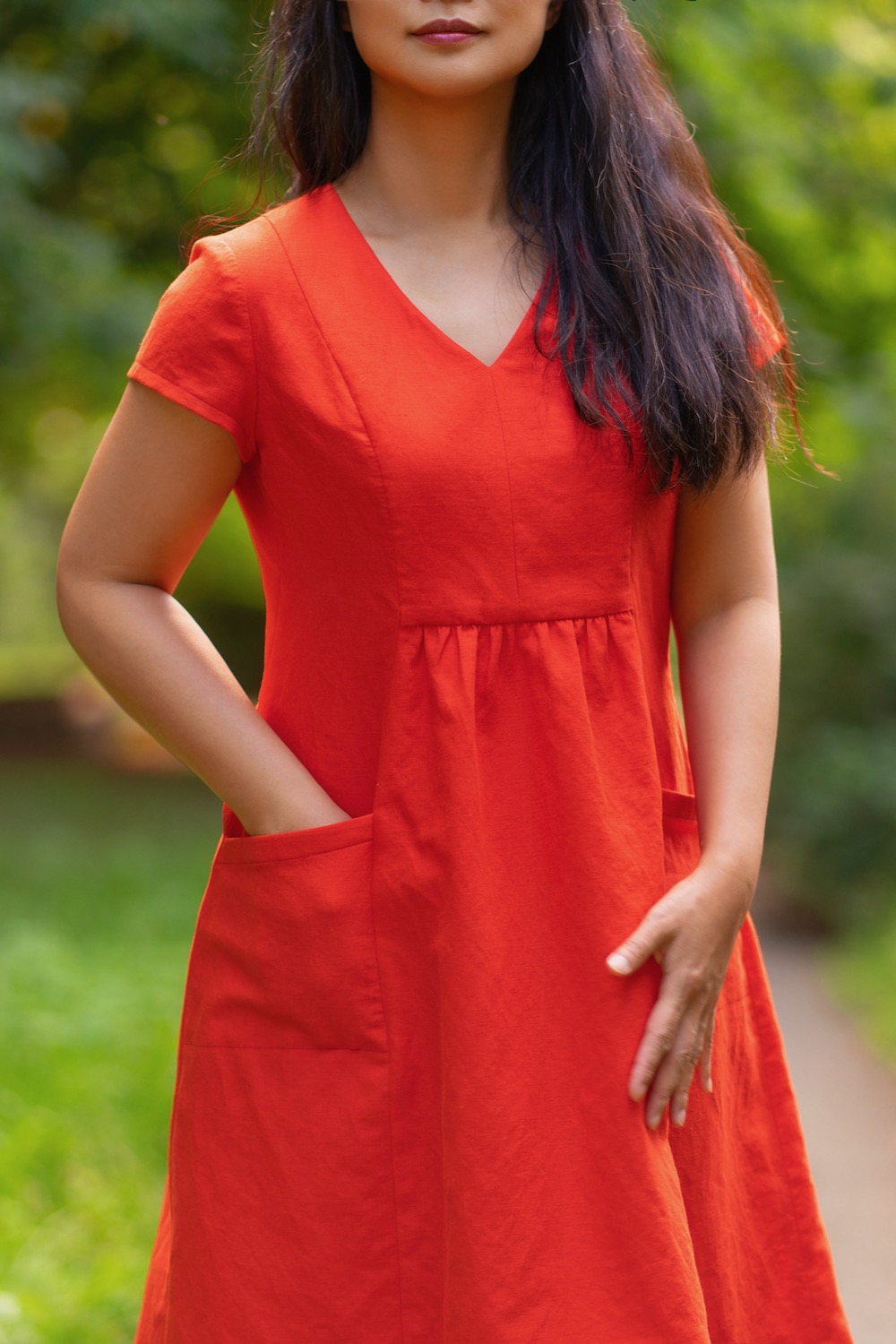 Usually, I think about a design before looking for appropriate fabric, but this time, I really wanted to make something out of linen, and then I decided on this design. It doesn't mean you have to use linen (I get it, not everyone can make friends with fabric that is determined to wrinkle). You can certainly use other types of non-stretch, woven fabric. I would choose something soft and comfortable against the skin for the summer, but not transparent (you don't want to have to wear a slip). Keep in mind though that if you use a 100% rayon (viscose), it will drape and will be a bit big. Maybe you will like a linen/rayon blend; a chambray Celeste will look very pretty too.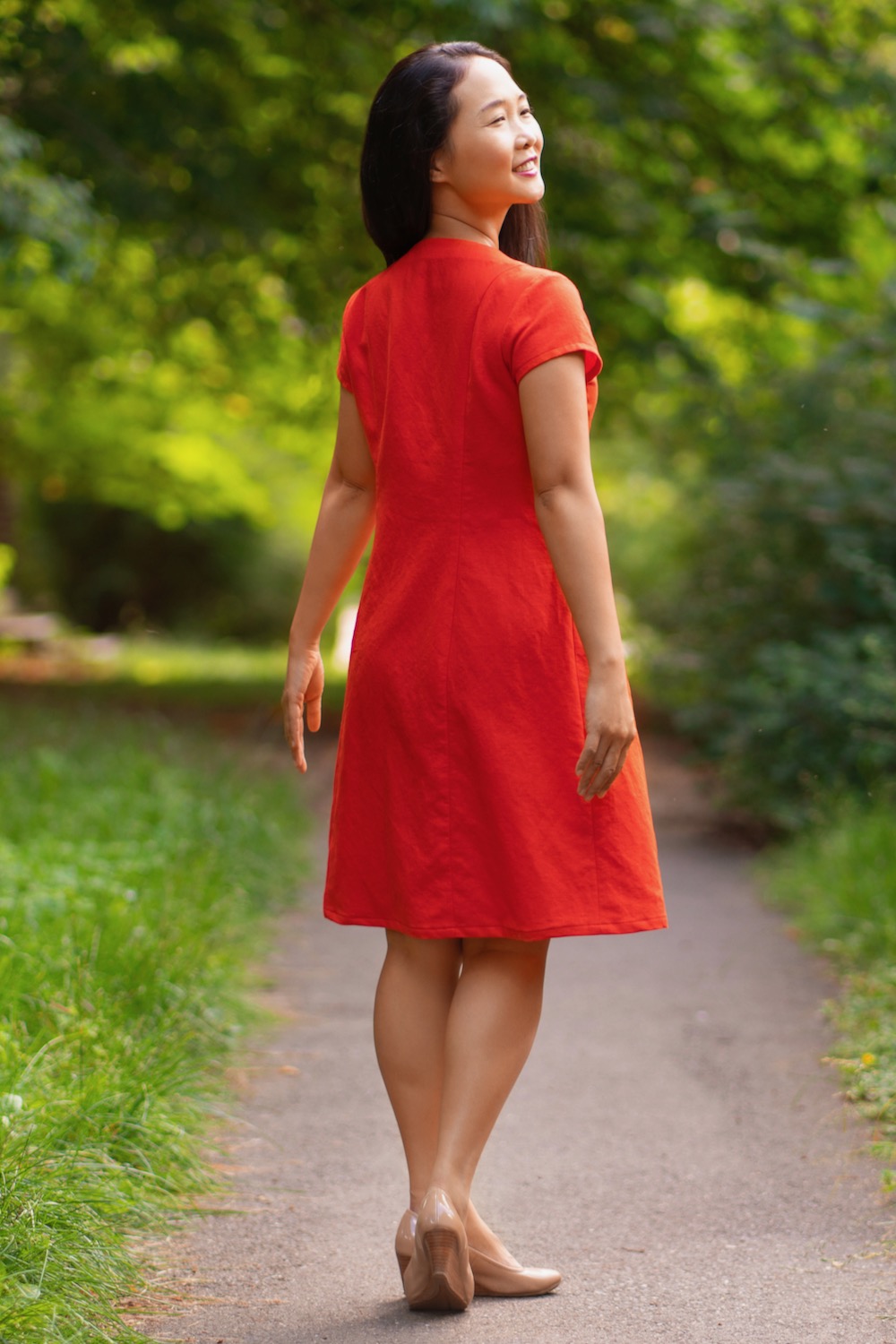 Celeste Dress Features:
Options for A, B, C, D and DD cups
Front and back princess seams
High-waisted center-front gathers
Slanted front pockets
Invisible side zipper
Cool short sleeves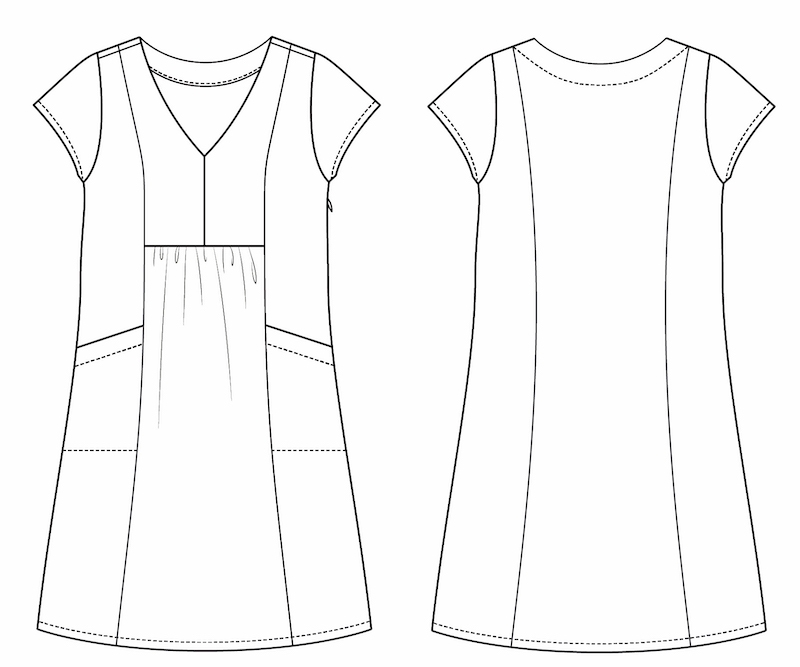 What I like about the Celeste Dress is the beautiful design lines in the front. Even though the dress is relaxed, the design lines give an illusion of a defined waist. I really like the gathers below the bust for some interestingness. But if you are concerned how the gathers would look on you, I recommend that you use a soft and lightweight fabric, so the gathers don't puff out.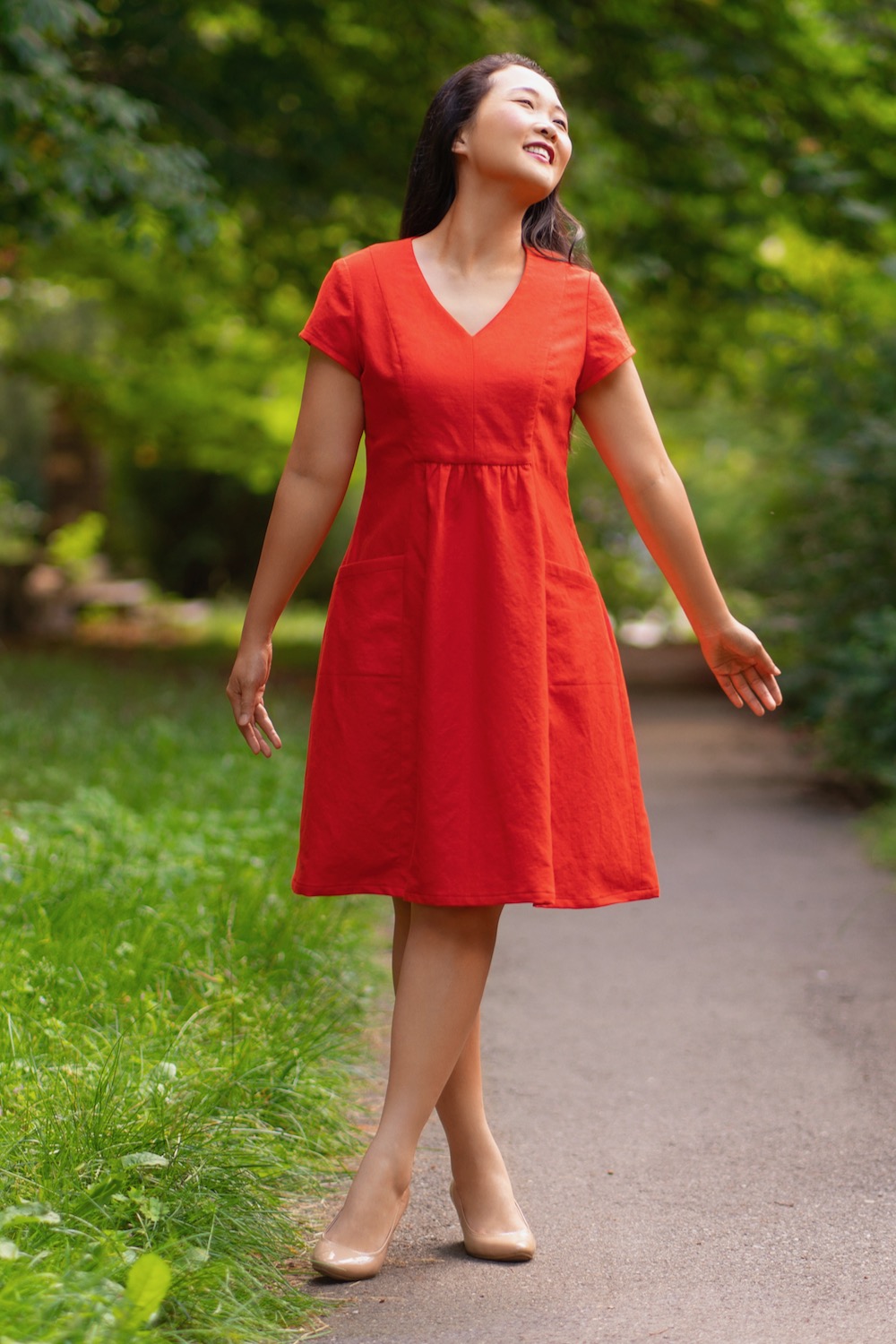 Even though I put an invisible zipper on the side, actually, I am able to get in/out of my dress without opening the zipper. However, I am reluctant to skip it altogether because some people might have difficulty doing the same. But I think that if you have relatively narrow shoulders, the chance is that you too can get in and out of the dress without the side zipper. And you could skip it. If worse comes to worst, you can always put the zipper in after the fact; it's possible to do that. During the test, the zipper was optional if my testers could get in and out of the dress without it; it turned out that only one tester needed the side zipper.
Enough of my babbling on and on, let's take a look at all the beautiful Celeste Dresses that my lovely testers made!
Thank you, my amazing testers!
Andrea
Anita
Brooke
Jan
Jolien
Jordan
Margaret
Suzi
Be sure to get your Celeste Dress pattern while it's 20% off (only through July 8, 2020)!