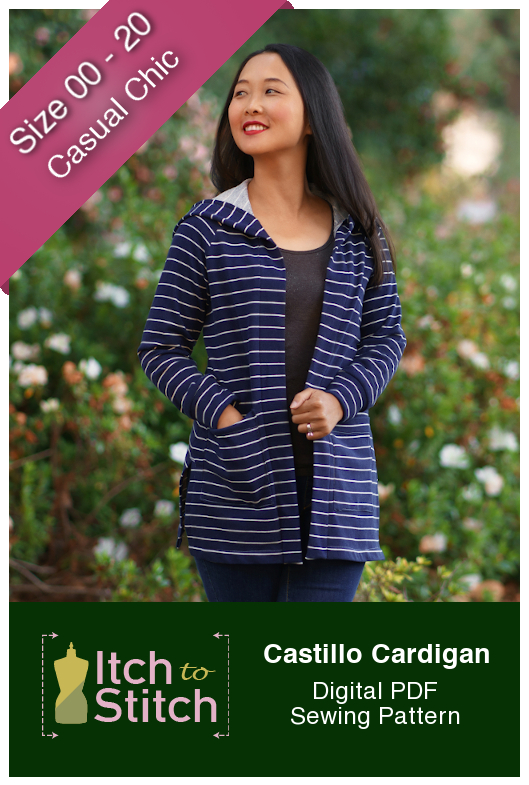 New Pattern: Castillo Cardigan
Let me introduce you to the latest Itch to Stitch pattern, the Castillo Cardigan!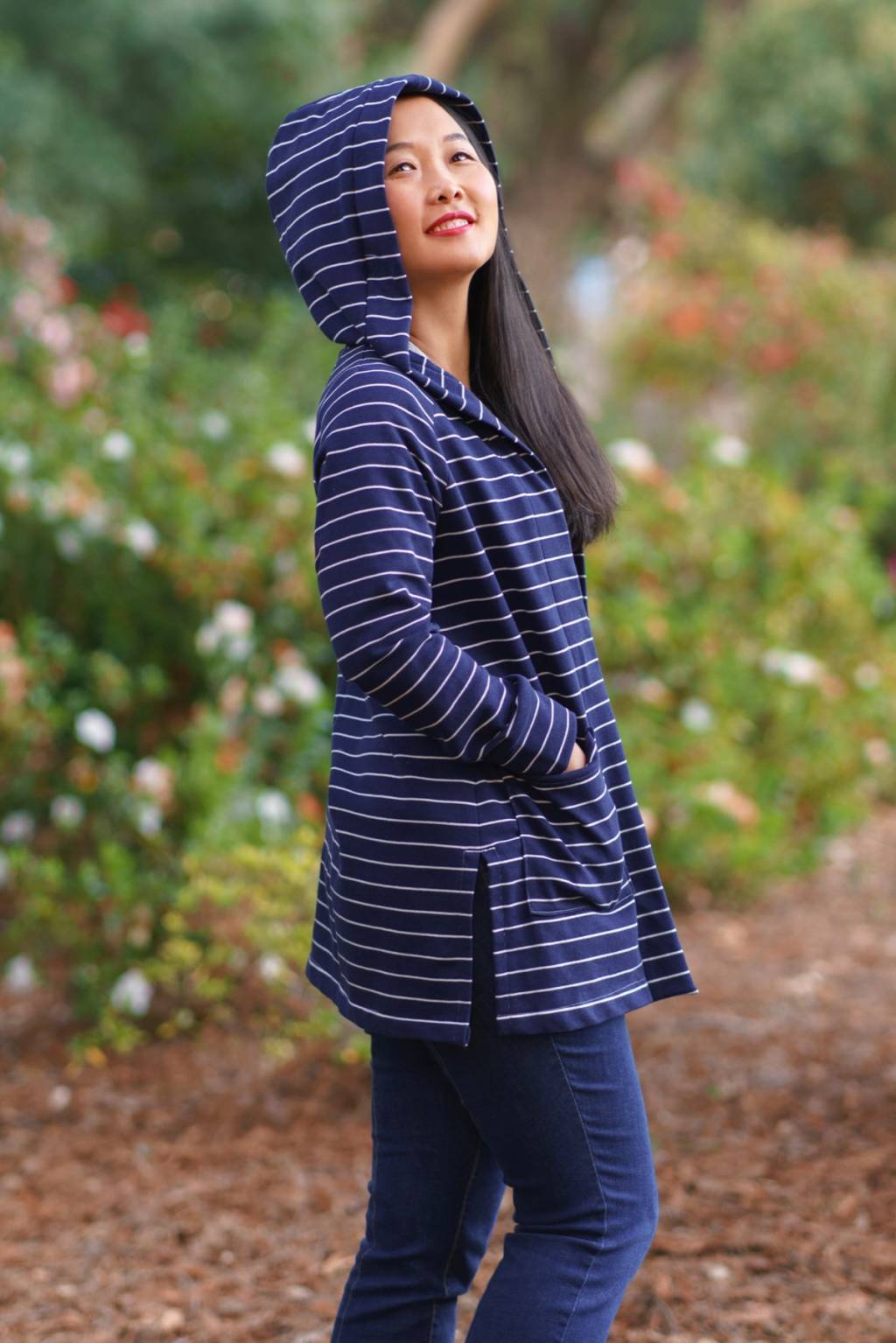 For one week (through March 19, 2020), the Castillo Cardigan sewing pattern is 20% off. The volume discount still applies—get 15% off your entire cart if your purchase is $20 or more, or 20% off your entire cart if your purchase is $30 or more!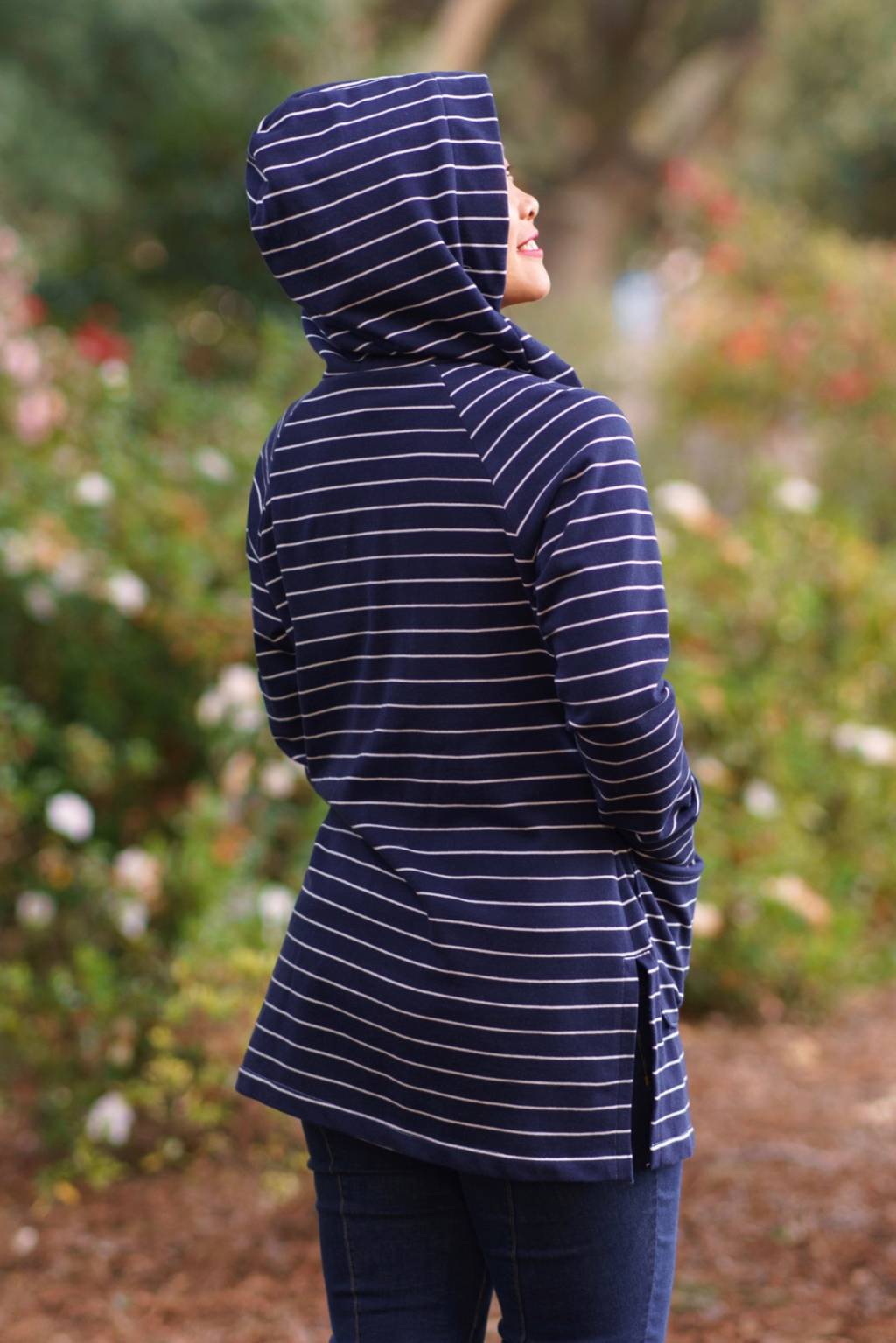 The Castillo is named after a little down-to-earth village in Costa Rica, El Castillo, by the Arenal Volcano. I visit every once a while because I have friends there. I also hiked through the place multiple times. It's an idyllic place where you see rolling hills and grazing animals.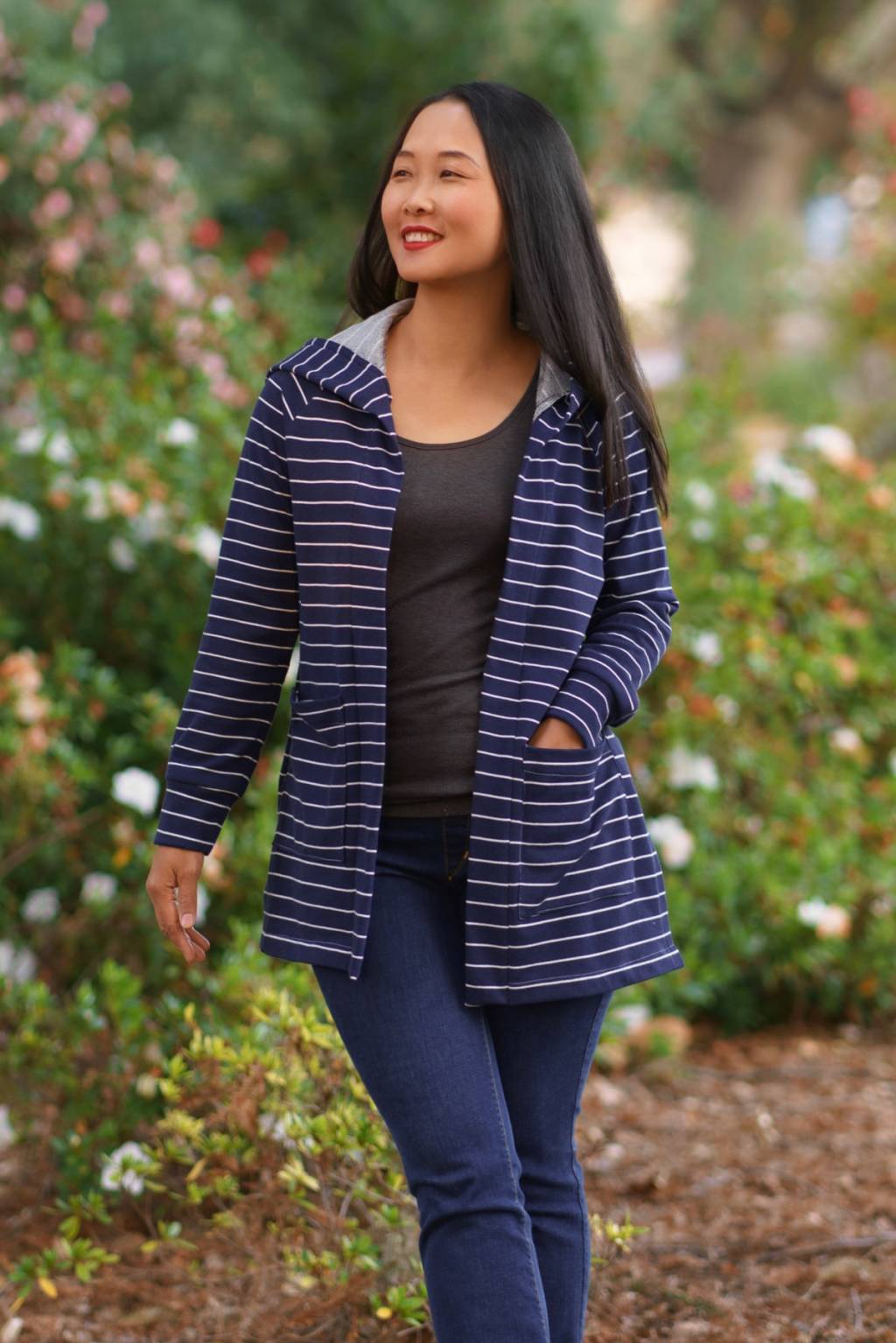 The Castillo Cardigan gives me a carefree feeling, the same one I get when I visit El Castillo.
Castillo Cardigan Features:
Open neckline
Hood
Thigh length with side slits
Long, cuffed raglan sleeves with shoulder darts for a great fit
Large patch pockets
Designed for knit fabric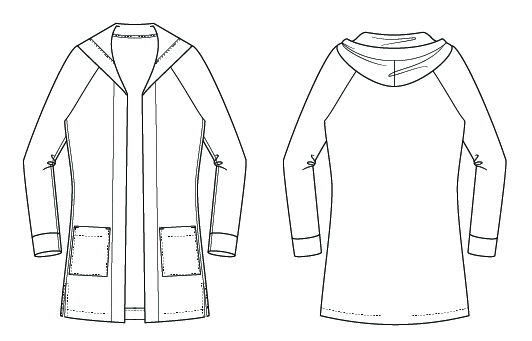 The hood of the Castillo is unlined, but I can see that it can easily be lined (you just have to make a hood out of thin knit lining too, put the two with wrong sides together and proceed as usual).
I think the Castillo is a perfect top layer when I want to dress casually but with style.
My testers also loved the Castillo too. Let's take a look at them their beautiful creations!
Thank you, my lovely testers! You are always so helpful and I enjoyed the test so much with you all.
Andrea
Jan
Karen
Margaret
Pam
I think you will have a great sense of satisfaction sewing and wear the Castillo Cardigan. Pick up your copy while it's 20% off (only through March 19, 2020)!