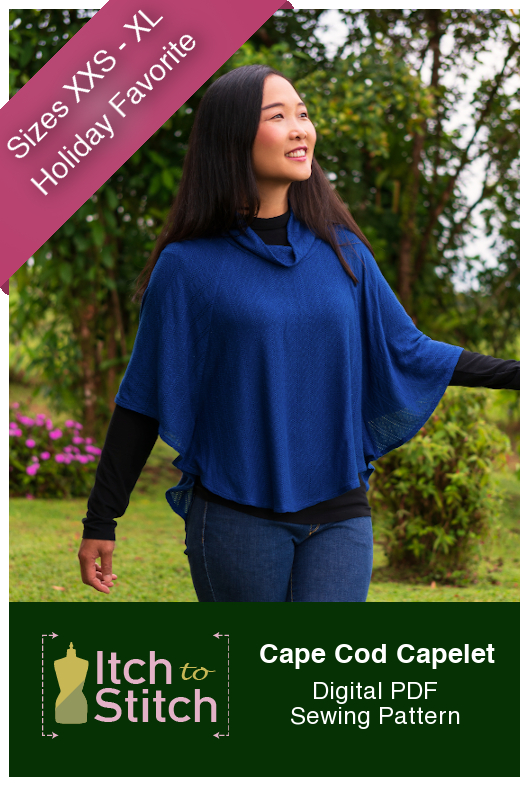 New Pattern: Cape Cod Capelet
The holiday season is upon us. I know that to most of you, it's also your busy season. And some of you are even sewing some gifts for others (kudos to you!). My friends, let me introduce you to your new best friend, the Cape Cod Capelet pattern!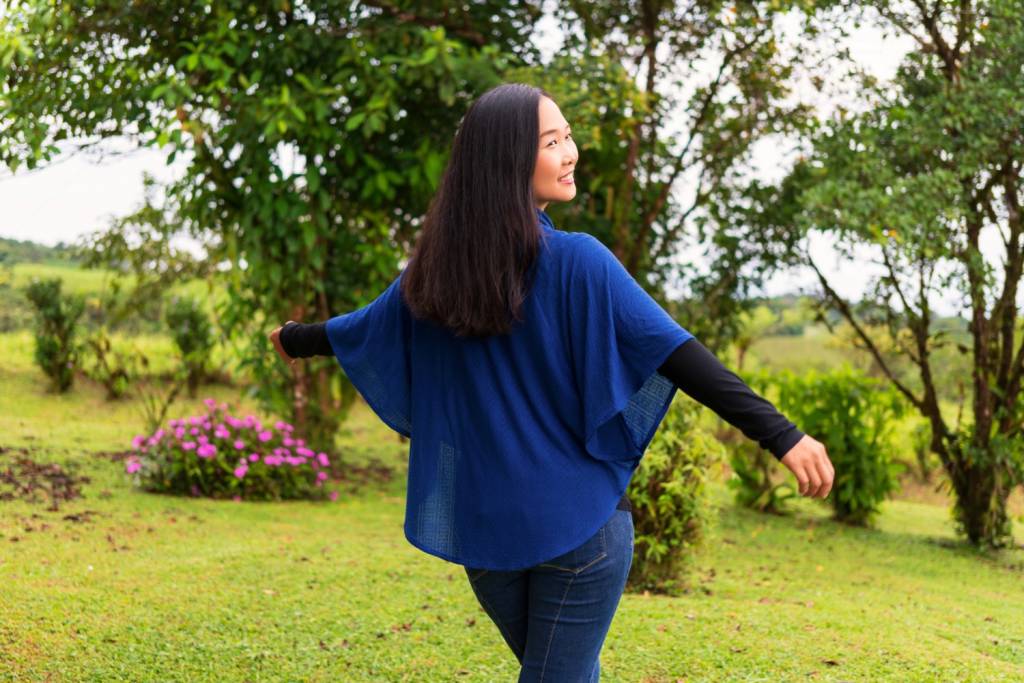 For one week (through November 12, 2019), the Cape Code Capelet sewing pattern is 20% off. The volume discount still applies—get 15% off your entire cart if your purchase is $20 or more, or 20% off your entire cart if your purchase is $30 or more!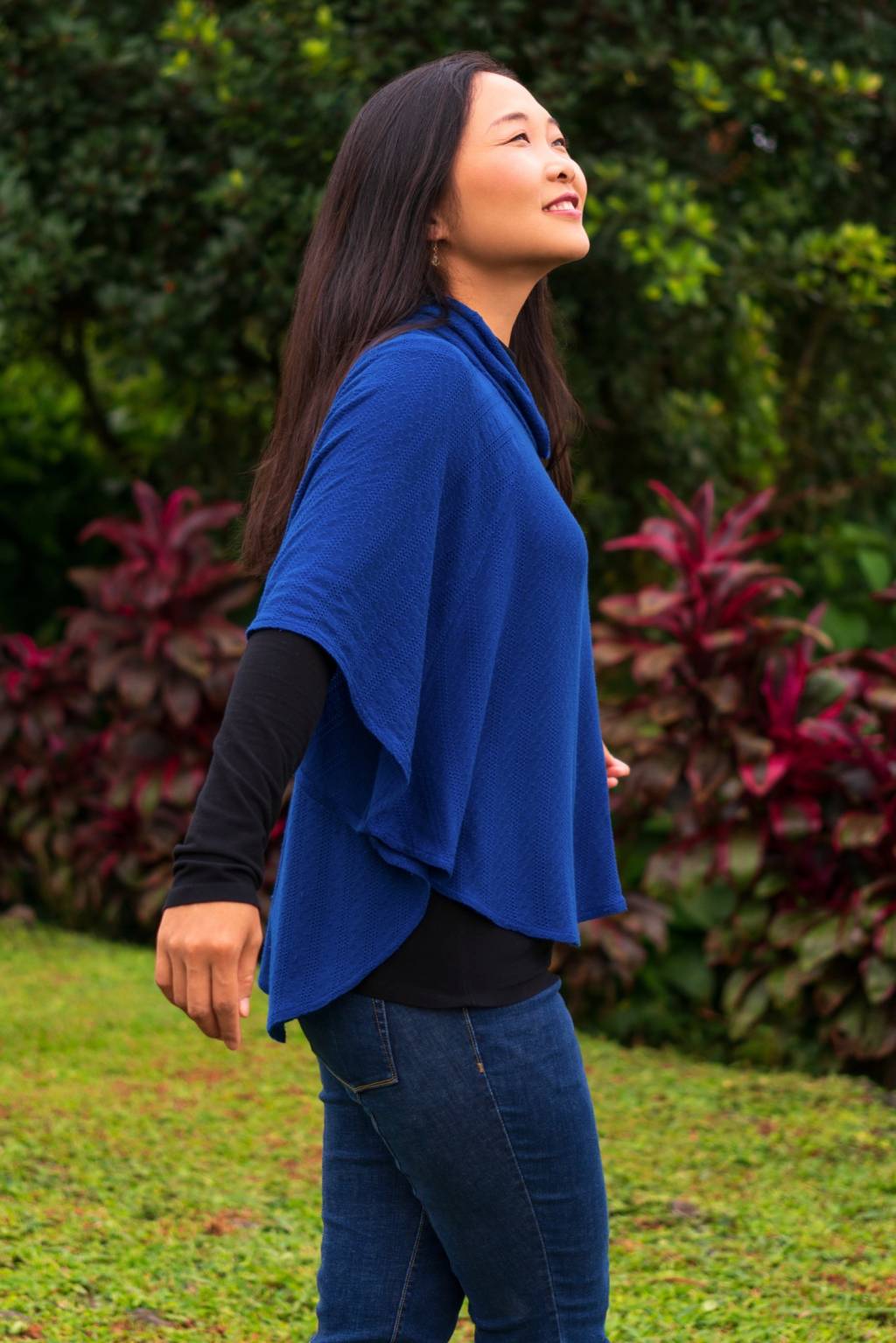 The Cape Cod Capelet is classy and elegant, yet it is super fast to whip up. The sizing is extremely forgiving, which means even if you don't know precisely your recipient's measurements, you can still be pretty sure that the capelet will fit. That makes the Cape Cod Capelet a perfect gift!
Cape Cod Capelet Features:
Floppy cowl
Raglan seam lines
Roomy, elbow-length sleeves
High-low hem
Designed for knit fabric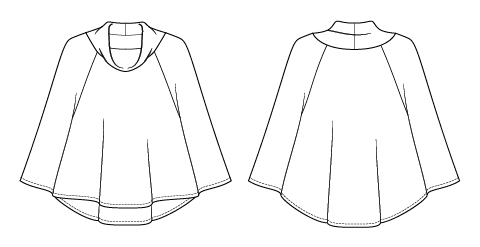 I use a pretty lightweight hacci sweater knit for my Cape Cod Capelet, but you can see below that my testers used all kinds of knit fabrics: chunky sweater knit, Ponte, double knit, jersey, waffle knit, French terry and jacquard knit. Some even used sexy stretch lace and luxurious merino wool knit. The possibilities are endless!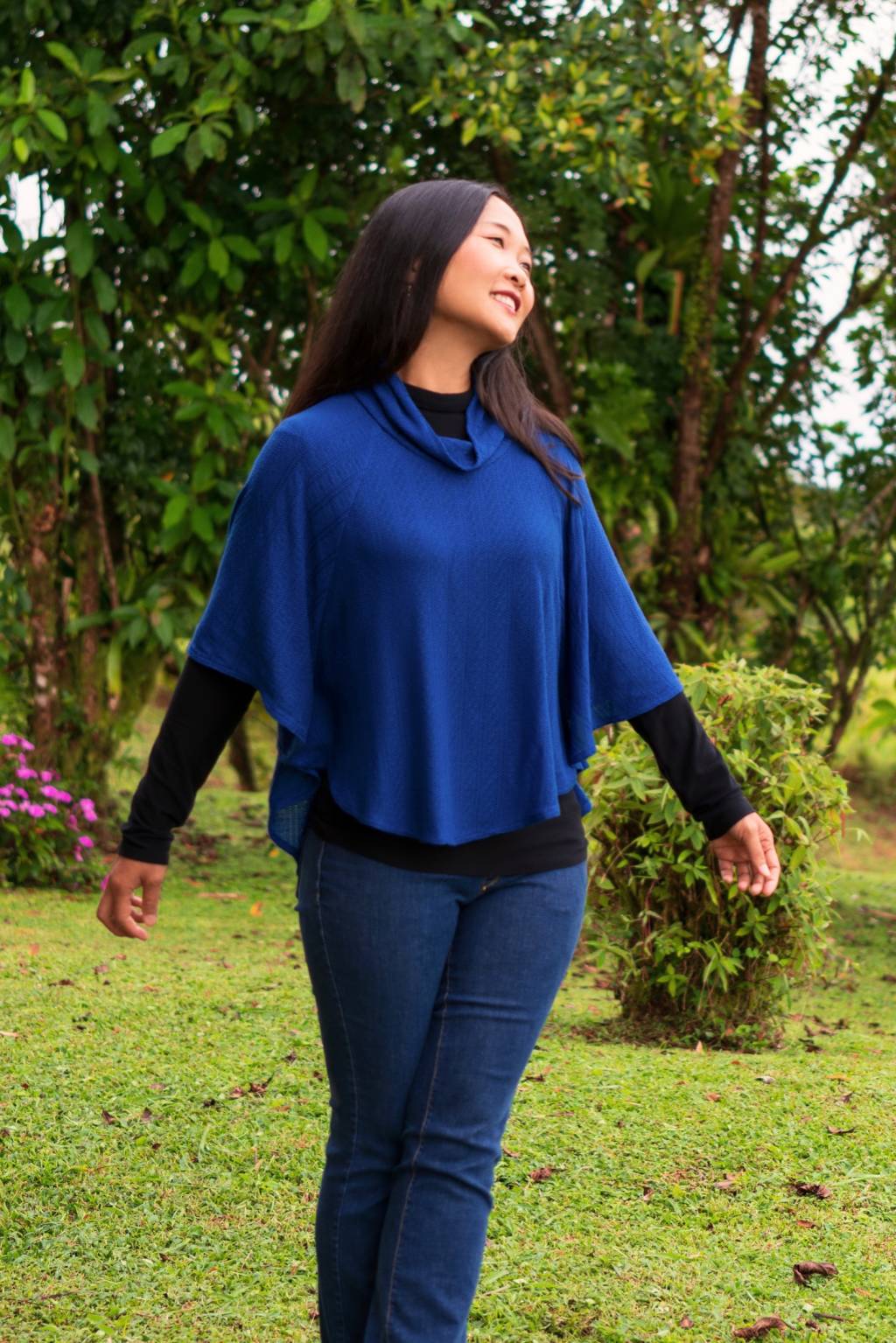 Even if you don't sew for others, do yourself a favor and sew yourself a Cape Cod Capelet, because, you know, we should love ourselves! Tell the person in the mirror how much you love them!
Let's take a look at all the beautiful Cape Cod Capelet that my talented testers made (many of them made multiple in the short testing cycle!)
The instructions tell you how to lengthen or shorten the capelet to your preference. It's super easy.
It's a perfect top layer over a slim-fit long sleeve shirt. But it's equally cute if you wear a dress underneath.
Accessorize the Cape Cod Capelet with a long necklace or a brooch, and you are good to go!
Or just wear some sparkling earrings with it.
The Cape Cod Capelet is even great for lounging at home!
The Cape Cod Capelet is super popular among my testers. You just can't beat ease, speed and good style in one garment!
Even Minky fabric works with the Cape Cod Capelet. How cuddly is that?
My sincere thanks to these talented testers. It's a pleasure to work with you all!
Andrea
Denise
Diana
Jan
Jordan
Karen
Margaret
Pick up your copy of the Cape Cod Capelet while it's 20% off (only through November 12, 2019)!