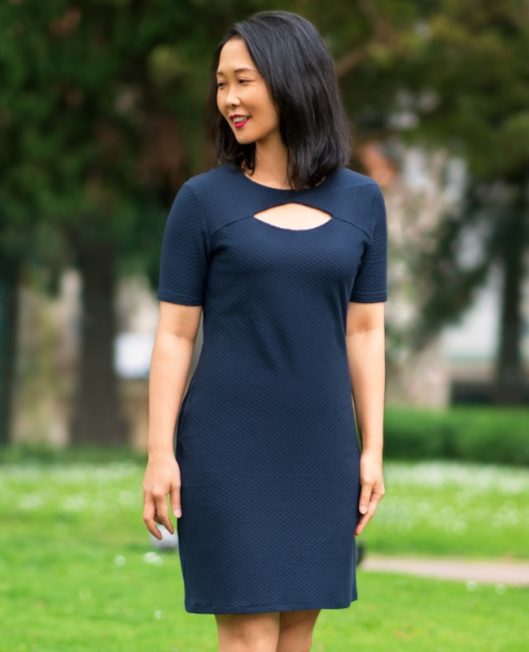 New Pattern: Brisbane Top & Dress
I like the idea of a T-shirt dress—a garment that is casual and easy to style but has a touch of "surprise!" The new pattern, the Brisbane Top & Dress, fits this description perfectly.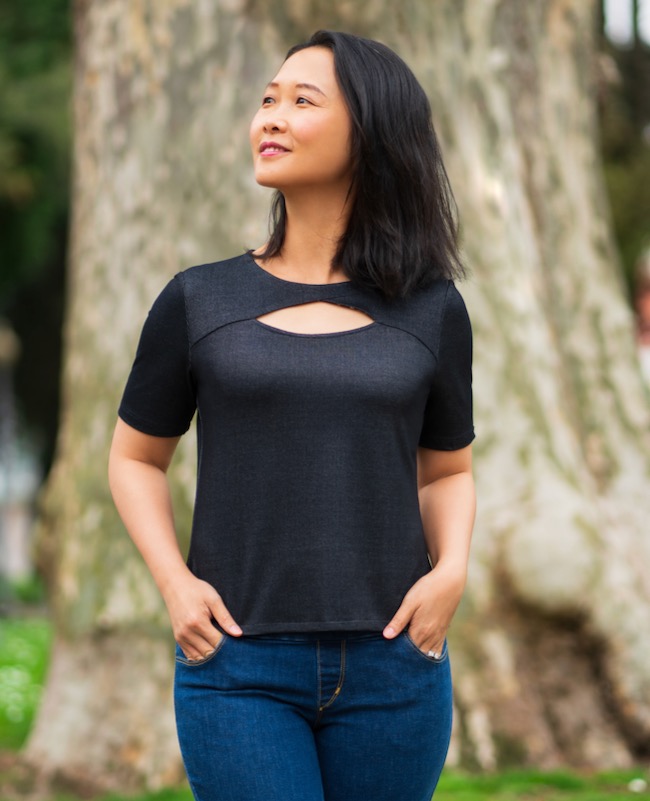 For one week (through April 28, 2022), the Brisbane Top & Dress pattern is 20% off. The volume discount still applies—get 15% off your entire cart if your purchase is $20 or more, or 20% off your entire cart if your purchase is $30 or more.
Brisbane Top & Dress Features
Options for regular bust and full bust
Options for top and dress
Scoop neck
Front yoke with triangular keyhole
Short sleeves
Designed for knit fabric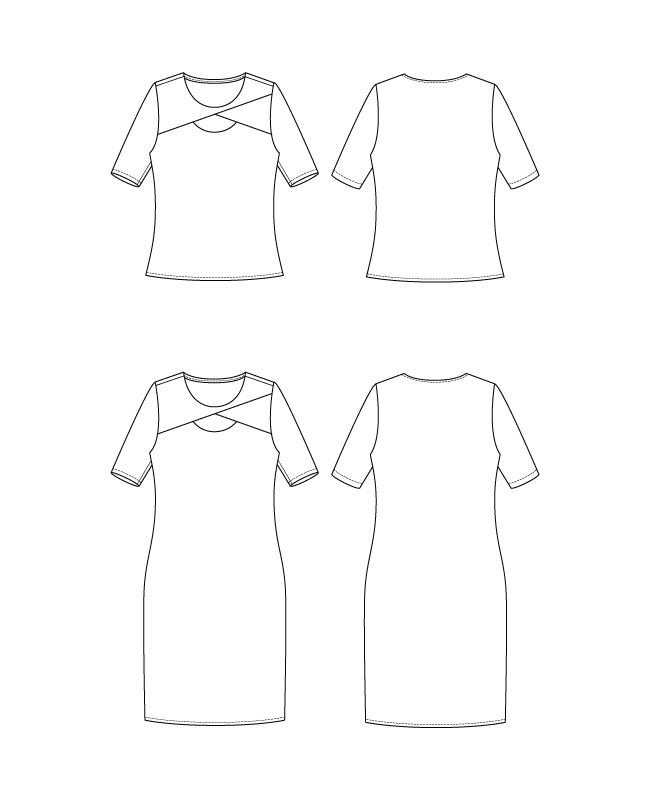 I am intrigued by the keyhole and the seam that leads to the keyhole. Truth be told, I was pulling my hair out trying to figure out the best, most efficient, and simplest way to get it done. I am pretty happy with how it turned out. Just like other Itch to Stitch patterns, if you follow the instructions step by step, you will achieve great results. The keyhole is designed to be high enough to be modest. I like how it sits on every one of my testers.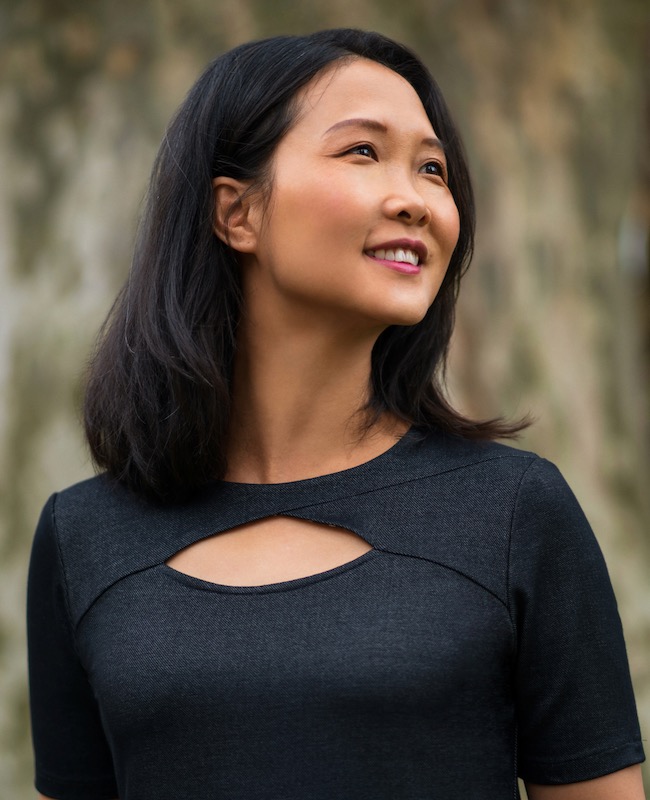 I also like the ease of the Brisbane. It's not too tight and not too baggy. Of course, it will still depend on the fabric that you chose, but if you have a fabric with about 40-50% ease and a good balance of drape and structure, you will end up with a garment that just contours over your body without feeling too revealing.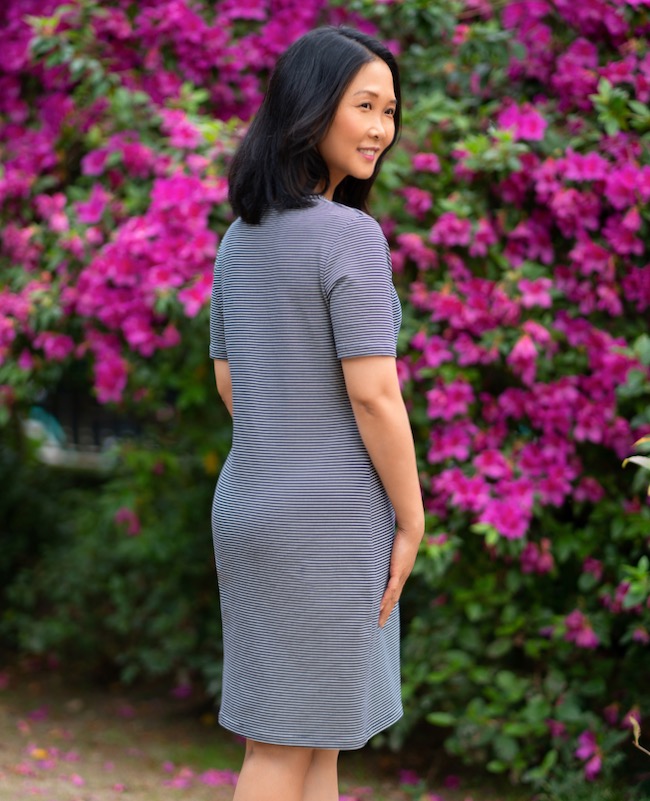 Talking about the testers, they once again did a fabulous job on the Brisbane. Take a look at their lovely work here!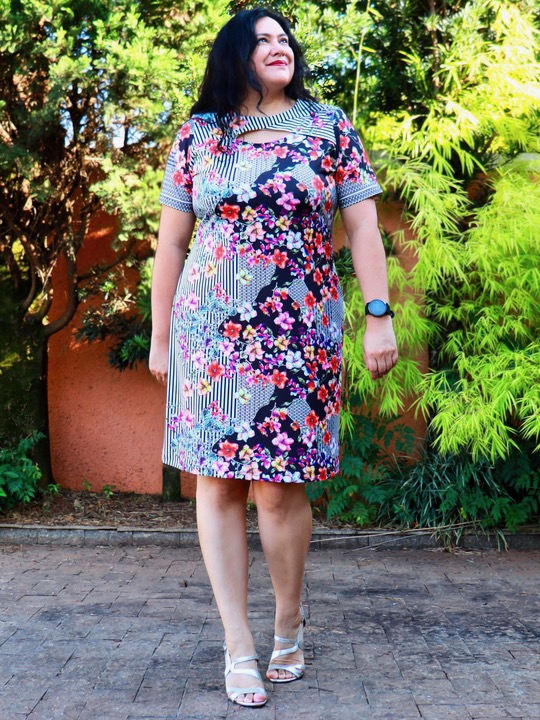 Thank you so much for your lovely work!
Anika
Denise
Diana
Glenda
Jan
Jordan
Kelsey
Leanne
Pam
Be sure to grab your copy of the Brisbane while the pattern is on release sale!