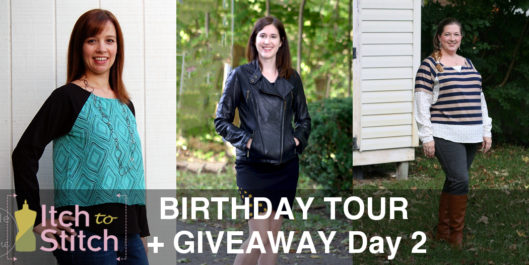 Itch to Stitch Birthday Tour – Day 2
If you haven't already, you should enter the Rafflecopter at the end of this page to win the grand prize! And did you notice the banner up top? Yes, there's also a sale going on! You will get 20% off one pattern, 30% off two patterns, or 40% off three or more patterns. So much going on!
It's so nice to hear about your sewing memories and mentors! Please keep your comments coming! Today I've decided to split the post into two, with this one focusing on the blog tour and put the featured designer post and giveaway in another.
For the second day of the Itch to Stitch Birthday Tour, I am very fortunate to have three amazing sewists and bloggers with me. (Check out other days of the Itch to Stitch Birthday Tour.)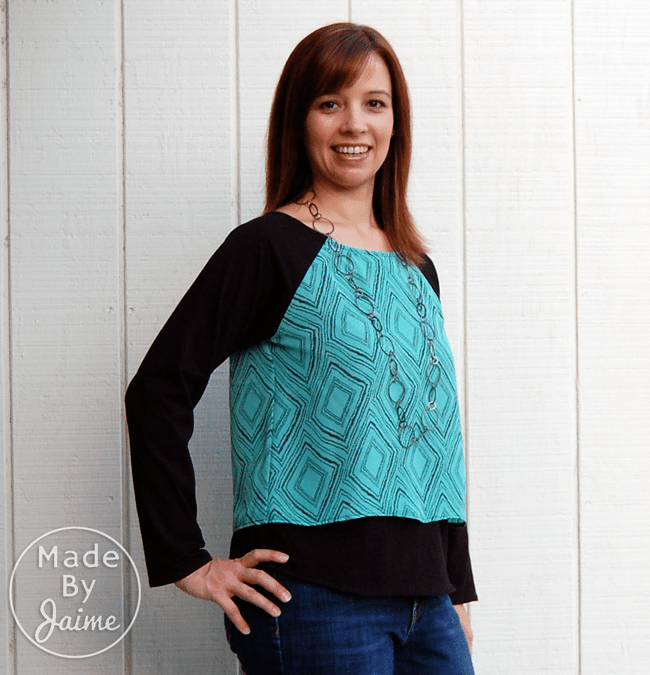 "Hi! I'm Jaime and I blog at MadeByJaime.com. I've been sewing since I was 15 year old! I loved it so much I went on to earn a Bachelor Degree in Home Economics, emphasis in clothing and textiles. I've worked in quilt shops and a bridal alterations room, but currently create at home for sale, for myself and my family, which includes my husband of 13 years and our two kids, aged 7 & 4.  I've "known" Kennis since I helped to test her first pattern, the Marbella Dress, and have really enjoyed seeing each pattern come out since then. When she was looking for help to celebrate her first anniversary I chose to go with Paulina for it's easy style and different layers. I really enjoyed playing with this pattern – come on over to see how I mixed it up!"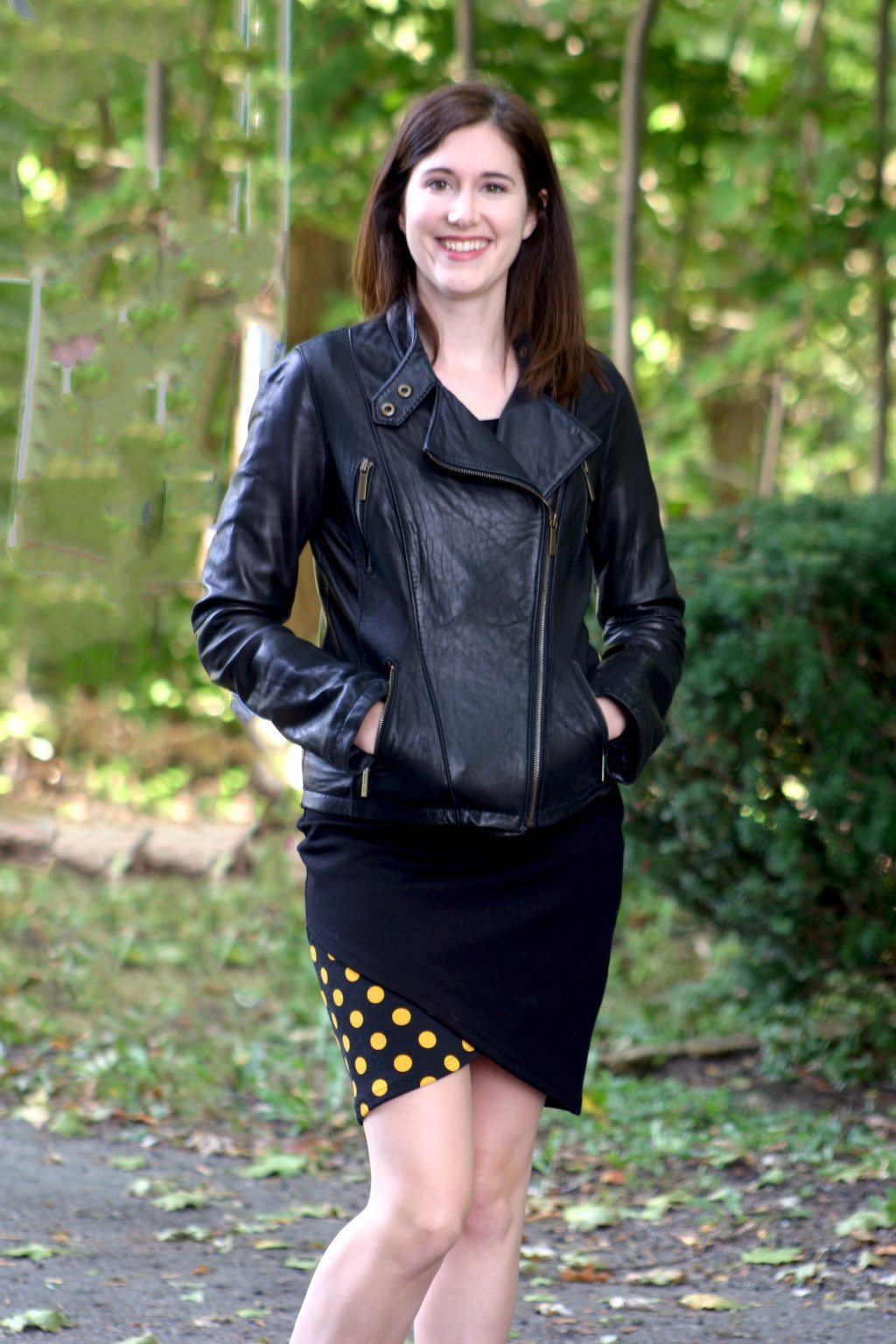 Lucinda is a Boston-area craft-a-holic obsessed with sewing and knitting, as well as other crafty goodness, and blogs about creating a handmade wardrobe at Sew Wrong. When she's not sitting at her sewing machine, she can usually be found with her running shoes on or swimming laps at the local pool.
Lindy Petal Skirt is Lucinda's pattern of choice for this occasion.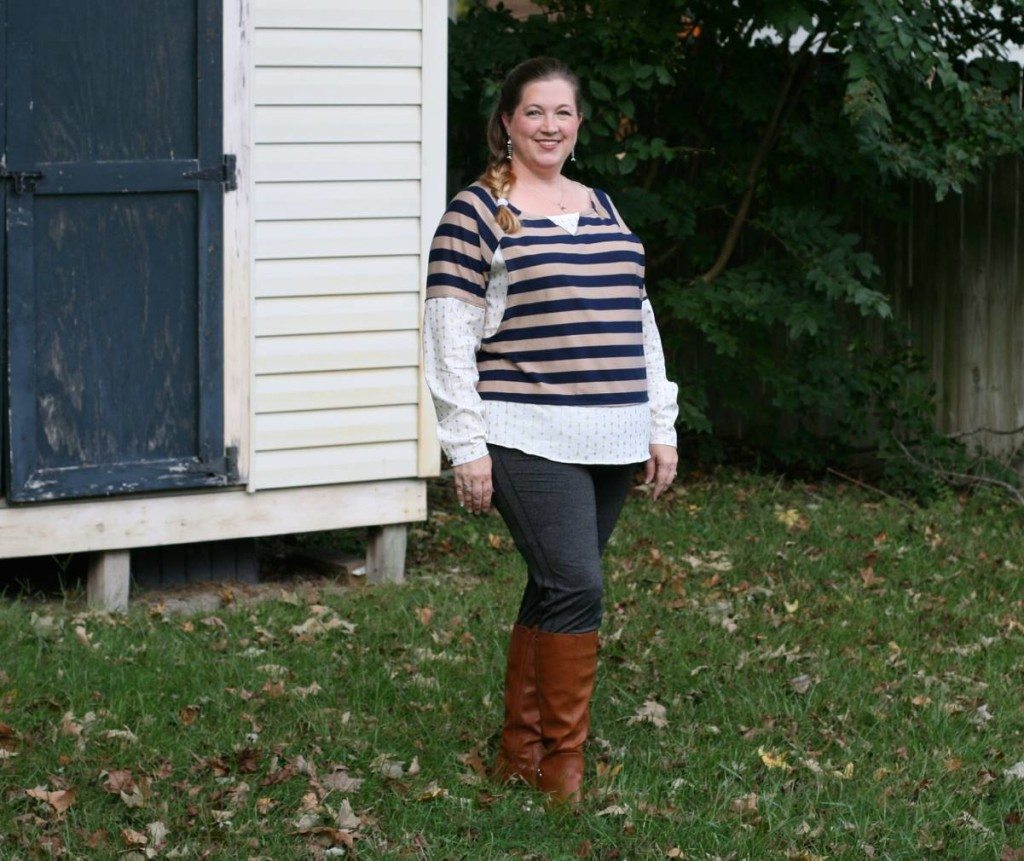 Nicola Hebert of Seaside Notions loves a tasty glass of red wine, scented candles and a quiet evening to curl up with her sewing machine! The Paulina is the perfect fit to cozy up with your sewing machine with some soft leggings and fluffy UGGs!. Check out her hack of the Paulina to see how she modified the pattern to include a Peek-a-boo "V" at the neckline and woven sleeves with a cuff.
Grand Prize Rafflecopter
Did you enter for your chance to win yet? One lucky winner will be chosen to take home fabulous prizes.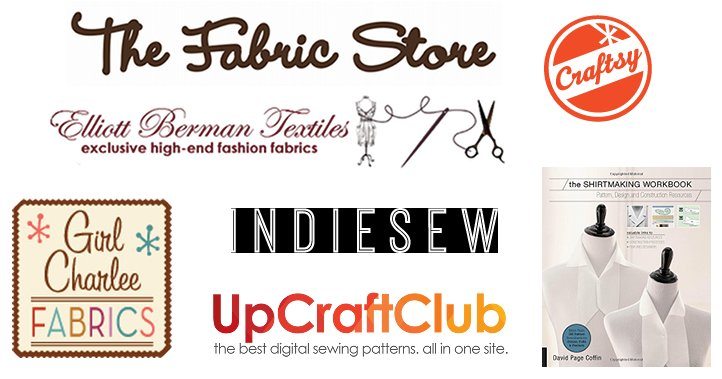 The Fabric Store – $100 Gift certificate
Elliott Berman Textiles – Fabric bundle from France & Italy
Craftsy – three online classes of your choice
Girl Charlee Fabrics – $25 Gift certificate
Indie Sew – $25 Gift certificate
UpCraft Club – $25 Gift certificate
Quarto Publishing Group USA – the SHIRTMAKING WORKBOOK by David Page Coffin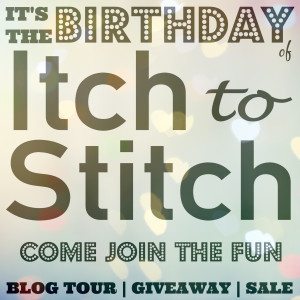 Follow these blogs to see their awesome creations from Itch to Stitch patterns:
Scruffy Badger Time | Call Ajaire | Wally and Grace
Sew Wrong | Bella Sunshine Designs | Seaside Notions | Made by Jaime
Sweet Little Chickadee | Inspinration | Friends Stitched Together
Stoney Sews | Just Keep Sewing | My Little Sewing Dreams
Allie J. | Creative Counselor | Love, Lucie | Girls in the Garden
FABulous Home Sewn | Goddess of Sewing | Rebel & Malice | The Telltale Tasha
House of Estrela | Made by Sara | Sew Shelly Sew | Red Knits