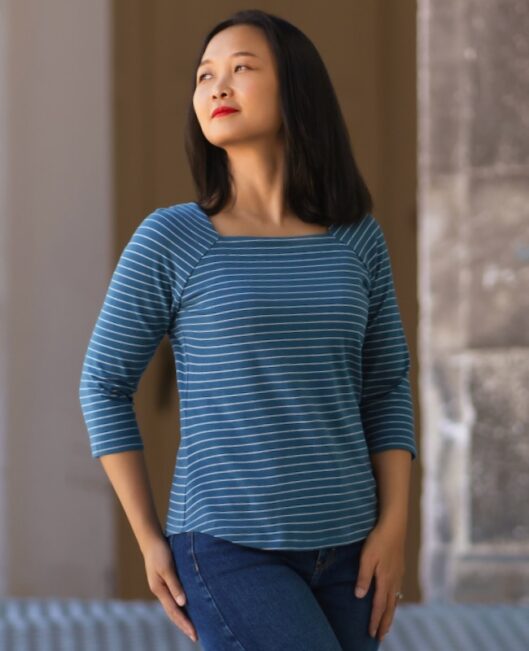 Introducing the Versatile Islares Top Sewing Pattern
I'm excited to share that today, Itch to Stitch is releasing a brand new PDF sewing pattern – the Islares Top! This knit top is specially designed for light to medium-weight knit fabrics with excellent recovery. Let me tell you all about it.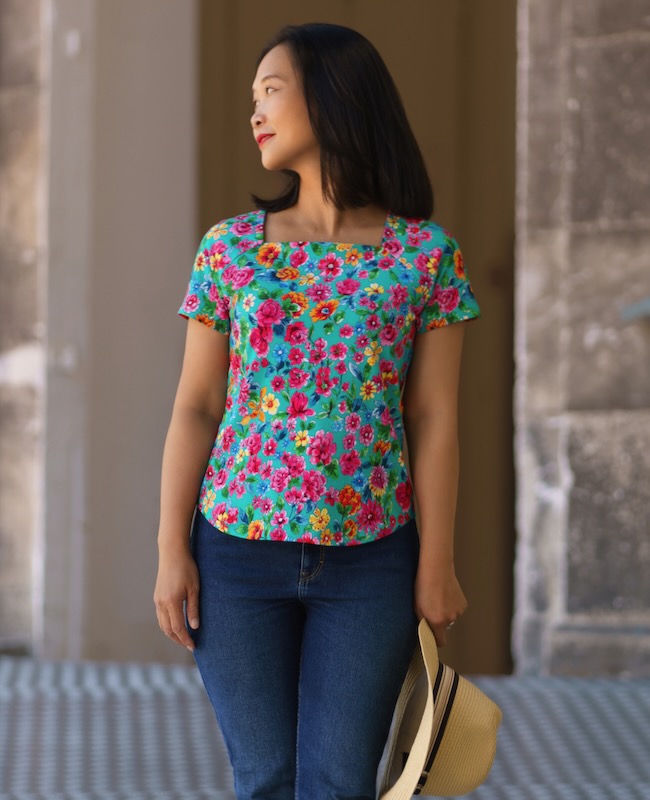 For a limited time, until October 2, 2023, you can enjoy an exclusive discount of 20% off the Islares Top pattern. And don't forget, the volume discount still applies! Spend $20 or more, and receive 15% off your entire cart. If your purchase totals $30 or more, you'll receive an even more generous discount of 20% off your entire cart.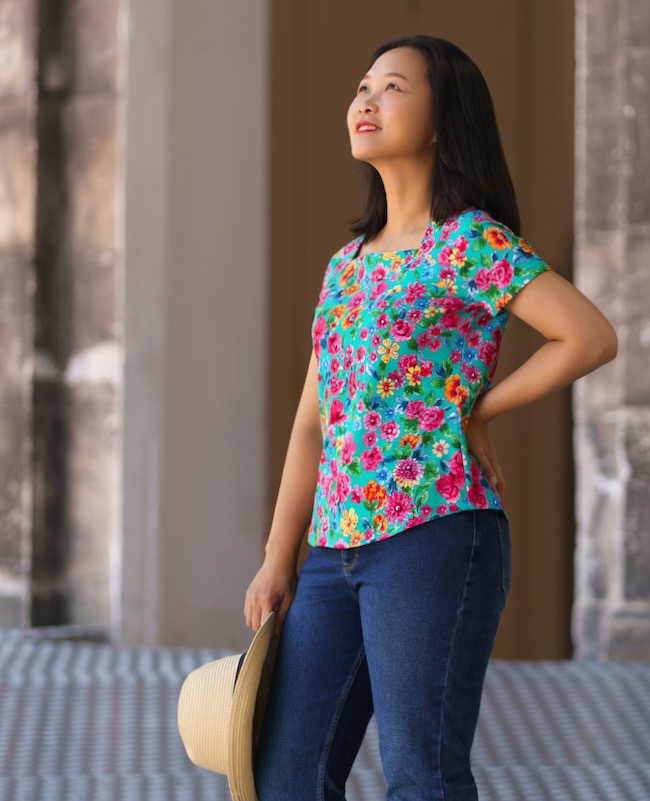 Here are the highlights of the Islares:
Options for regular bust and full bust
Squared front and back necklines
Options for short, 3/4 and long raglan sleeves with shoulder darts
Curved hem
Designed for light to medium-weight knit fabric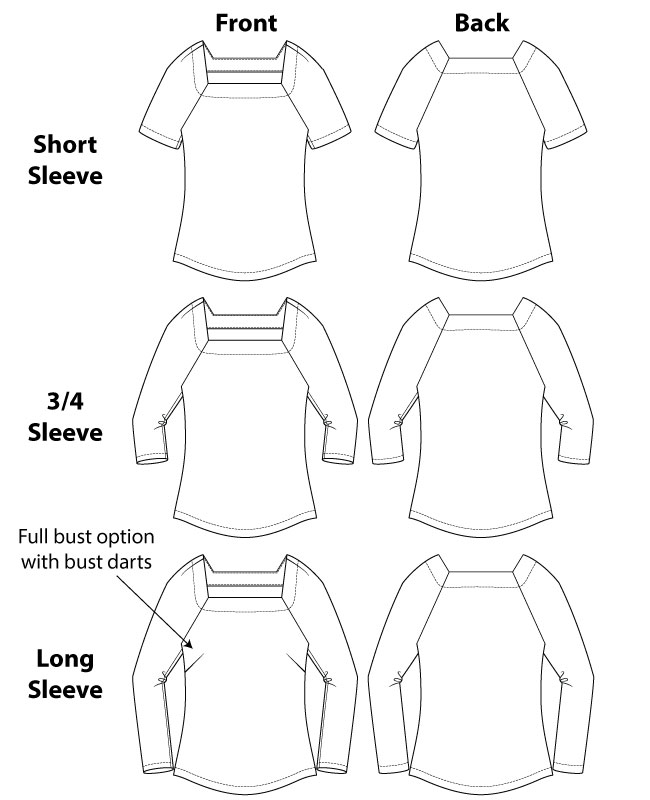 Here comes my favorite part: The Islares Top boasts a stylish square neckline that's elegantly finished with a facing. It's a subtle yet striking detail that adds a touch of sophistication to this versatile garment. What's more, this pattern offers you three sleeve options to choose from: short, 3/4, and long sleeves. So, whether you're sewing for warm or cool weather, the Islares Top has got you covered.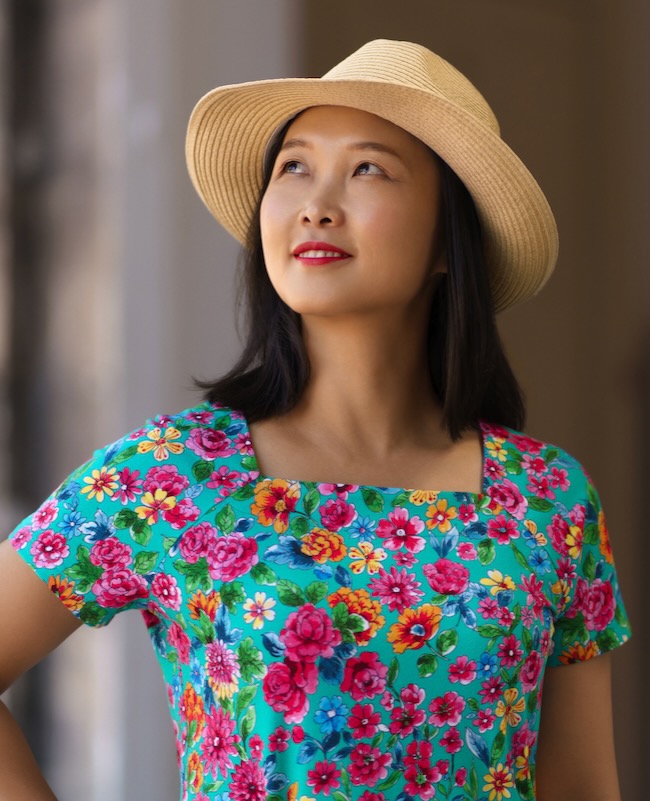 One of the standout features of the Islares Top is its adaptability to trans-seasonal weather. Its design allows you to layer it with your favorite cardigans or jackets during chilly days, and it's equally comfortable on its own when the sun shines bright. This top truly transcends seasons, making it a valuable addition to any wardrobe.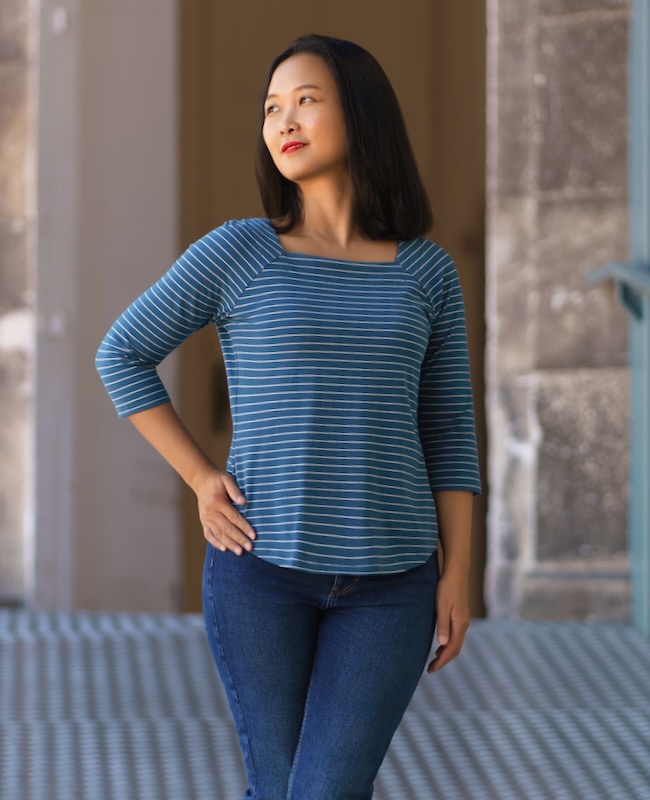 Even if you don't have a substantial stash of fabric, fear not! The Islares Top is the perfect canvas to showcase your cute fabric finds, whether they're remnants or cherished pieces. Its elegant simplicity allows your fabric's beauty to shine through, turning your sewing project into a wearable work of art.
But don't just take my word for it; our talented testers have fallen in love with their Islares Tops. They've provided valuable feedback and put the pattern to the test, ensuring that it's not only stylish but also user-friendly. Their enthusiasm for the Islares Top is contagious, and I believe you'll share their excitement once you sew one for yourself.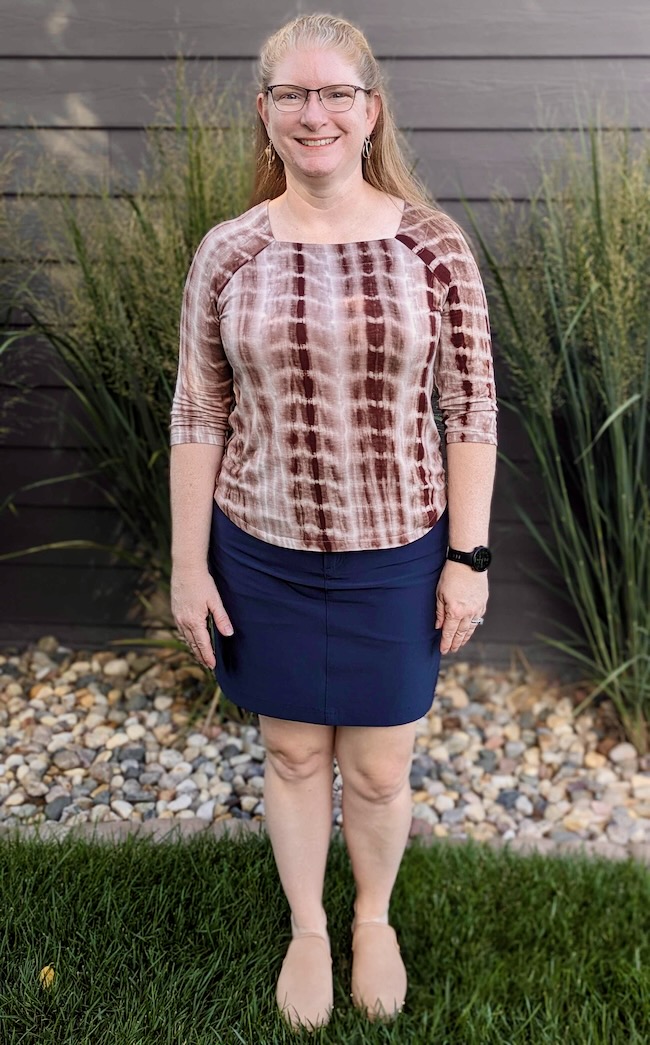 Thank you, my lovely testers!
Debbie
Denise
Diana
Elsa
Glenda
Jolien
Jordan
Leanne
Ruth
Don't miss out on the Islares Top pattern release and these fantastic discounts. Treat yourself to a new sewing project and create a wardrobe staple that you'll love to wear year-round. Happy sewing!