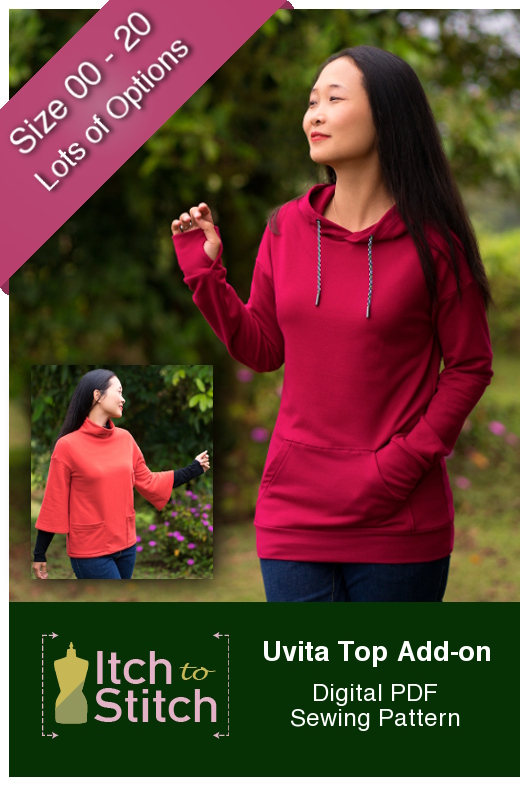 Introducing the Uvita Top Add-on
Now the Uvita Top has an add-on! The Uvita Top is a free pattern that I released about a year ago, and it has been a very popular pattern. (Wait, what? You don't have the original Uvita Top pattern that is free? Let's fix that right now.)
For one week, the Uvita Top Add-on sewing pattern is only $4! The volume discount still applies—get 15% off your entire cart if your purchase is $20 or more, or 20% off your entire cart if your purchase is $30 or more!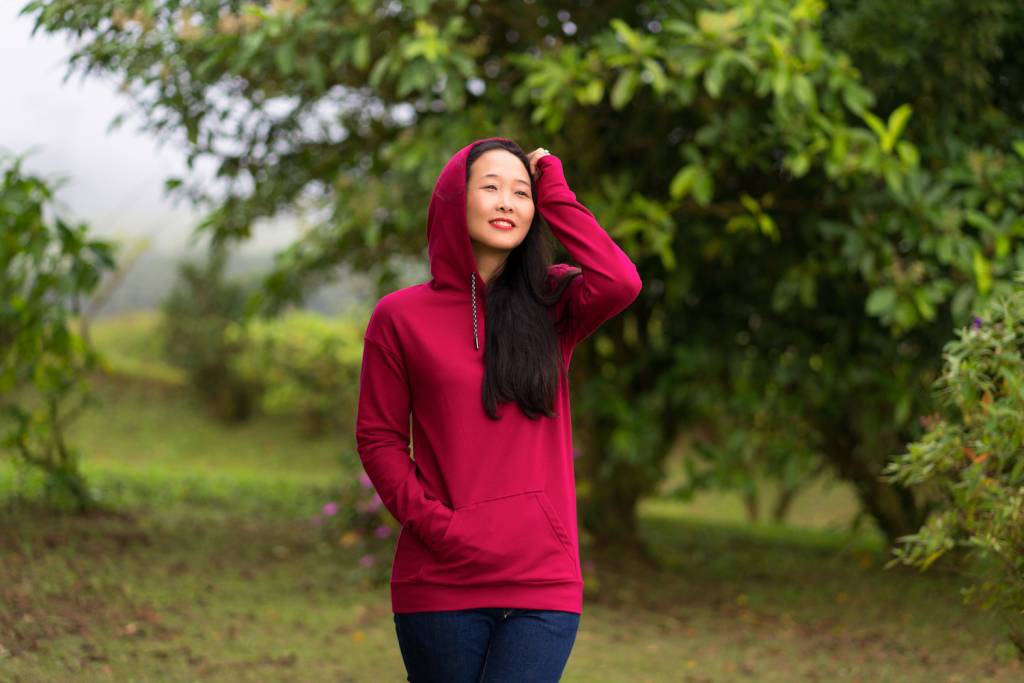 I have seen many hacked version. The Sew News magazine even had an article on hacking the pattern for three different sleeve looks.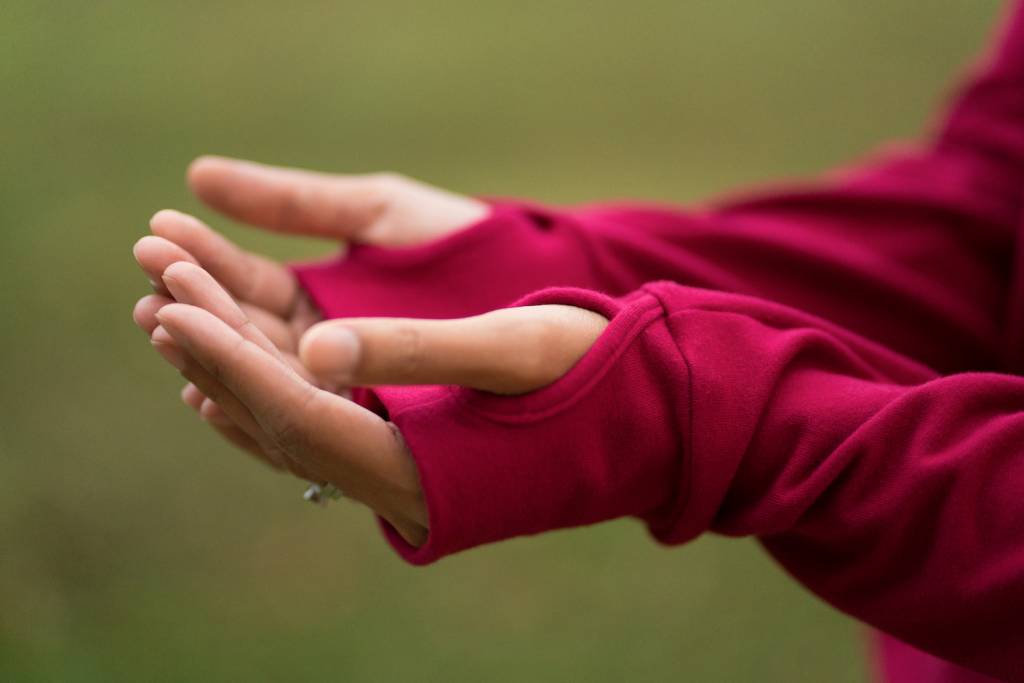 But not everyone is into hacking patterns. Many of you asked me to come up with an add-on package for the Uvita Top, and as you see, I have been persuaded!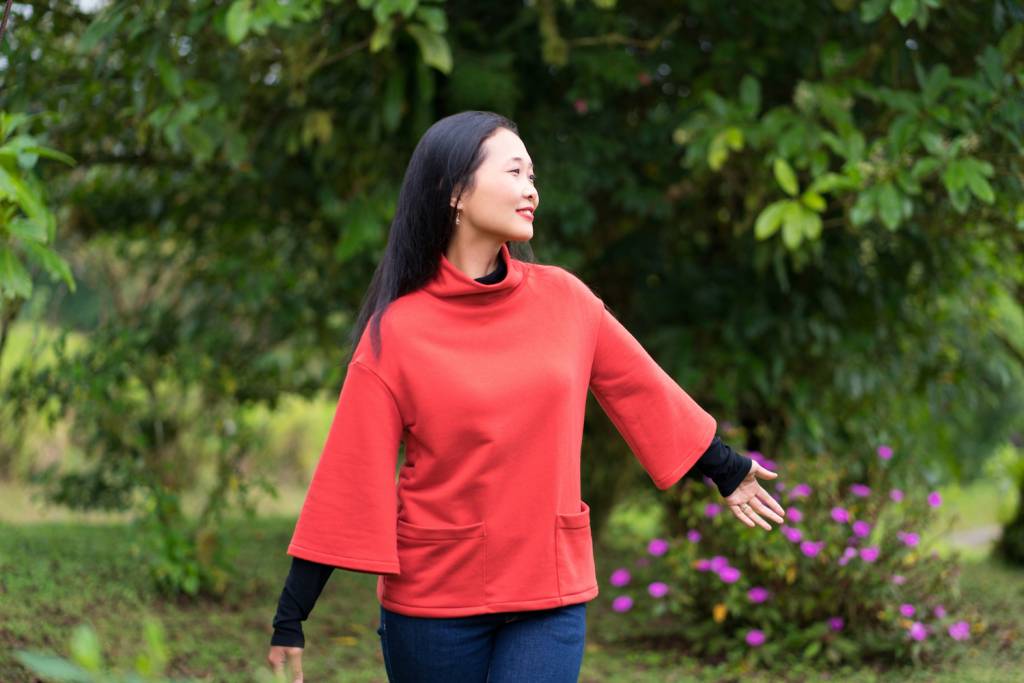 The Uvita Top has so many possibilities. It really can have so many look, and I know I have to pick some. Here are the features of the Uvita Top Add-on:
Unlined Hood with optional drawstring
Floppy stand-up collar
Sleeve cuff
Sleeve cuff with thumbhole
Flare sleeve
Kangaroo pocket
Patch pocket
Bottom Band

My raspberry color version has a hood, cuff with thumbhole, kangaroo pocket and bottom band. My orange version has a floppy stand-up collar, flare sleeve and patch pockets. But you can of course mix and match as you please!

Let's take a look at the choices my talented and beautiful testers made, shall we?

The Uvita Top Add-on looks versatile, doesn't it?

You see that some of them are looser on the bodies, some of them are more snugged. That is due to fabric choices. You can choose a more stretchy fabric for your Uvita Top Add-on if you want a relaxed fit.

It seems to be that many testers have snow during the week.

I heard that for the next few weeks, most of east coast of the US and Europe will be very cold.

The Uvita Top and the add-ons will be perfect to keep you cozy.

My sincere thanks to these amazing testers:

Andrea
Denise
Heather
Jan
Karen
Margaret
Melissa
Pam B.
Val

For one week only, the Uvita Top Add-on pattern is 20% off. That means the discount is only through Thursday, January 24, 2019. Get your copy now!