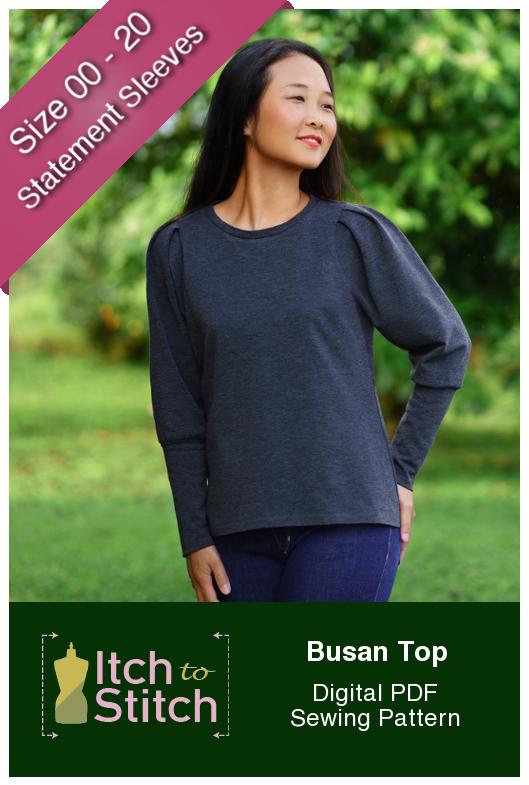 There's still time to sew something for yourself before the year end! The new pattern, Busan Top, is a quick sew but it looks so unique!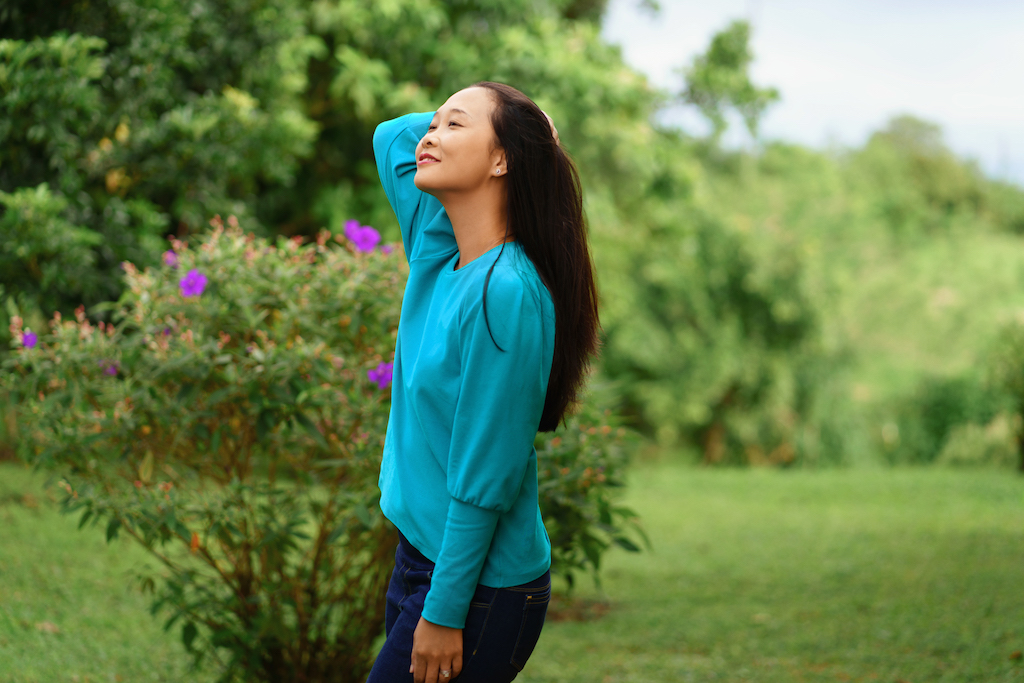 For one week, the Busan Top sewing pattern is 20% off. The volume discount still applies—get 15% off your entire cart if your purchase is $20 or more, or 20% off your entire cart if your purchase is $30 or more!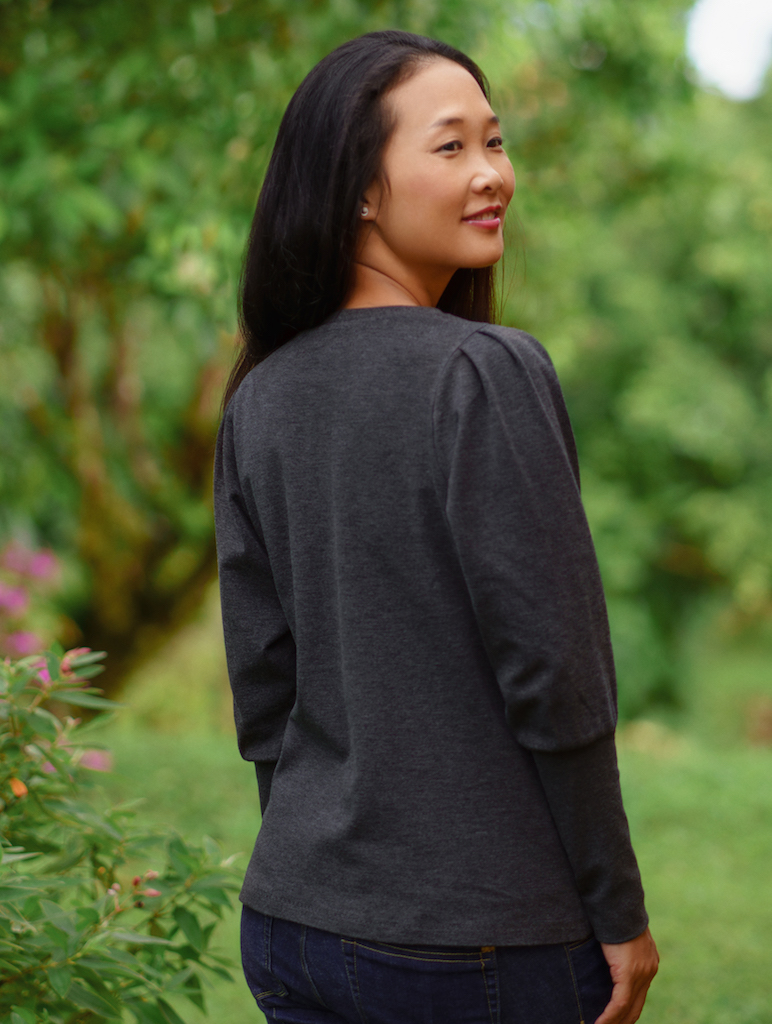 The Busan Top is inspired by one of my all-time favorite store-bought tops. Two design elements are incorporated—exaggerated narrow shoulders as well as statement sleeves with pleats and extra ease.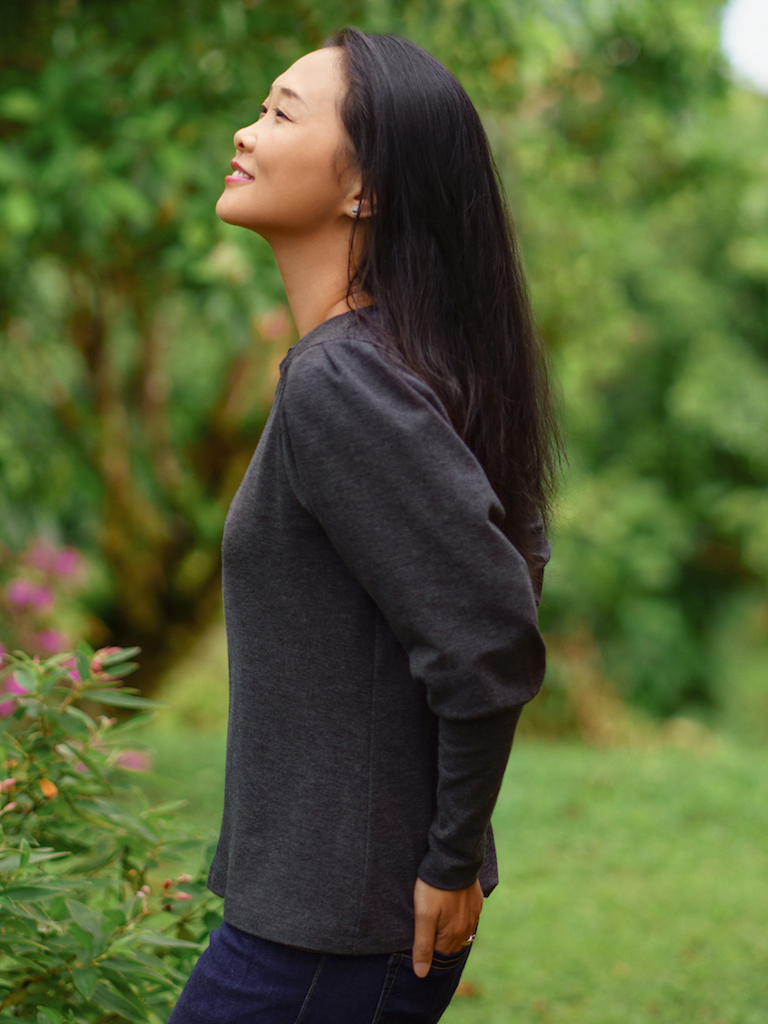 The two elements work hand-in-hand. You can't have a super narrow shoulder without the extra ease in the sleeve. The end result is that your shoulders "sit" in the hollow created by the puffy sleeves without having big 80s style, rugby-looking shoulder. I have slightly wide shoulder, so that design is perfect for me. Even if you have narrow shoulder, the puffy, pleated sleeve would create a slight extension for you, so you will look a little pleasingly wider.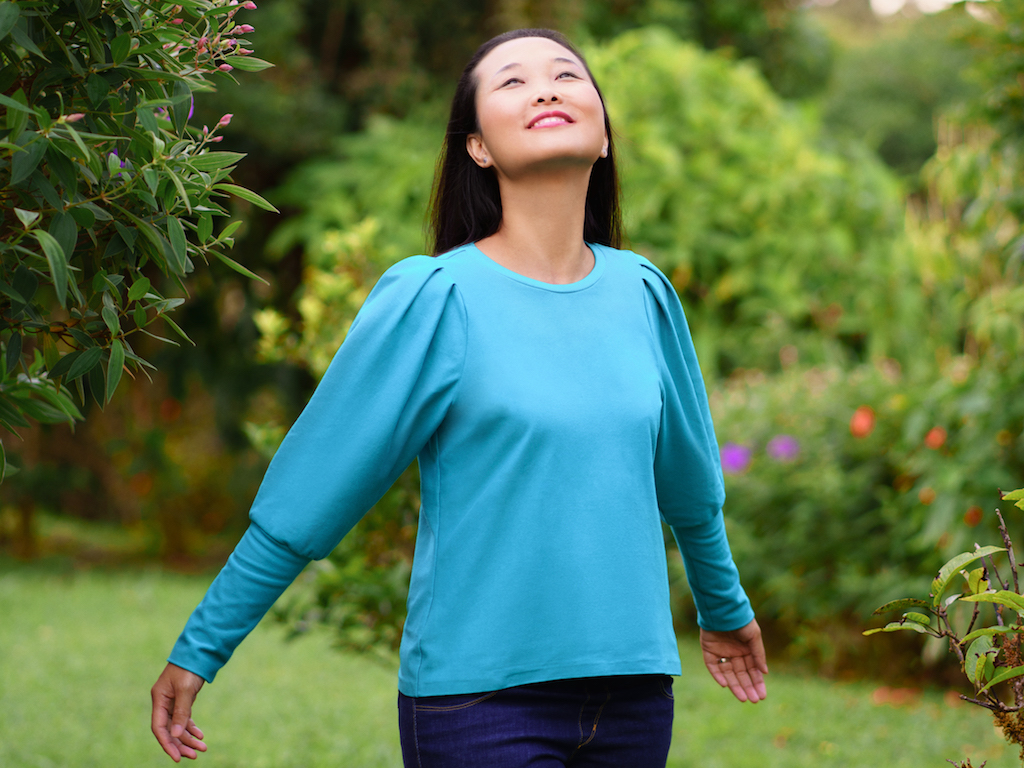 The long cuff is super cute too.
The Busan Top is a t-shirt style top, so it takes very little time to sew, but it's jam packed with style.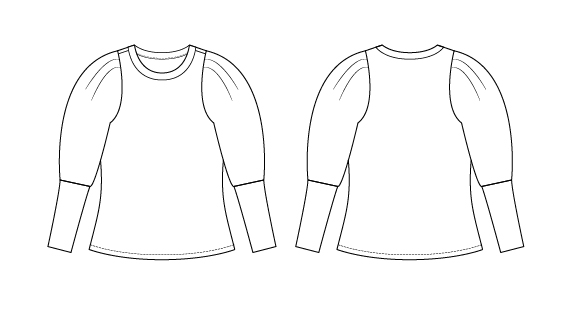 You can see below that a few of my testers use a holiday-appropriate fabric for their the Busan Tops. I love the little sparkle and shine for the holiday!
For those who prefer to read bullets, there are the highlighted features of the Busan Top:
Statement sleeves with shoulder pleats and elongated cuffs
Exaggerated narrow shoulder
Crew neck with neckband
Designed for knit fabric
Let's take a look at the testers creations, shall we?
My sincere thanks to the talented testers who took time out of their busy holiday season to sew the Busan Top. I thoroughly enjoy seeing all your creations!
Allison
Andrea
Bernice
Brooke
Heather
Linda
Pam
Robin
Sarah H.
For one week only, the Busan Top pattern is 20% off. That means the discount is only through Thursday, December 20. Get your copy now!