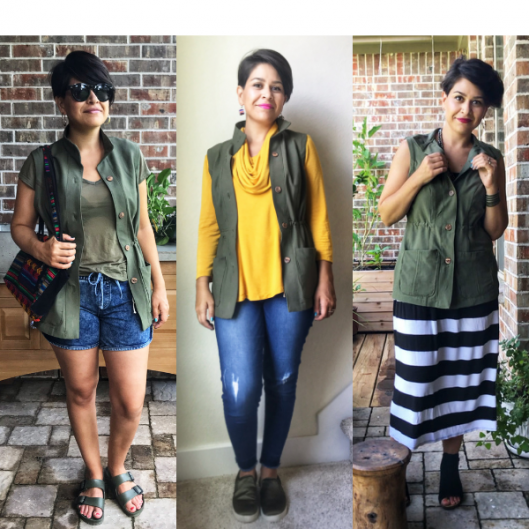 Envigado Vest by MJ—Make It Wear It
A vest is a great trans-seasonal garment, isn't it? To be honest, I didn't think a vest could change an outfit that much until I see the styles that MJ put together with the Envigado Vest!
Before we look at the details of MJ's Envigado, let me give thanks to Raspberry Creek Fabrics for this beautiful Solid Olive Green Rayon Nylon Spandex Stretch Twill!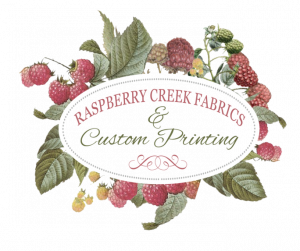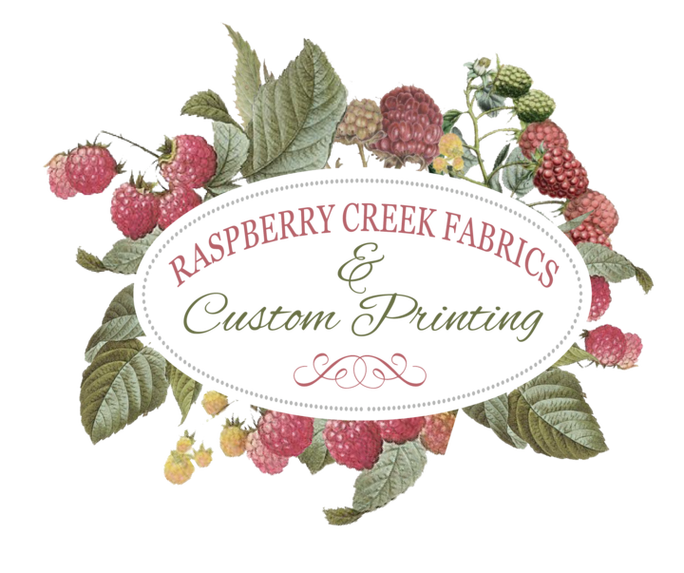 Now let me give the stage to MJ!
---
Hello, everyone! I was so excited to be invited on to Kennis's blog for the first time. I'm MJ, and you can find me on Instagram! love seeing the styling posts and getting ideas from other sewists, so I hope you will enjoy this one too.

It was hard to narrow down a choice for a pattern because Kennis has so many classy and versatile patterns. In the end I chose the Envigado vest, because it's different from what I normally sew. When I lived in Scotland I often wore vests of the quilted variety, but now that I live in Texas, I don't need heavy-duty outerwear. But I still love the look of a vest and how it can change up your outfits. I have a ready-to-wear safari-type vest that I get a lot of use out of too, so that was my inspiration for this garment.

The main fabric I used was from Raspberry Creek Fabrics. It is a stretch twill in the perfect drabby green. I wear a lot of green as it's my favorite color, and I was pleased to see that this fabric will easily mix in with several pieces from my wardrobe. The Envigado doesn't call for stretch fabrics, but this fabric worked well. I used a walking foot on all of the construction and that helped.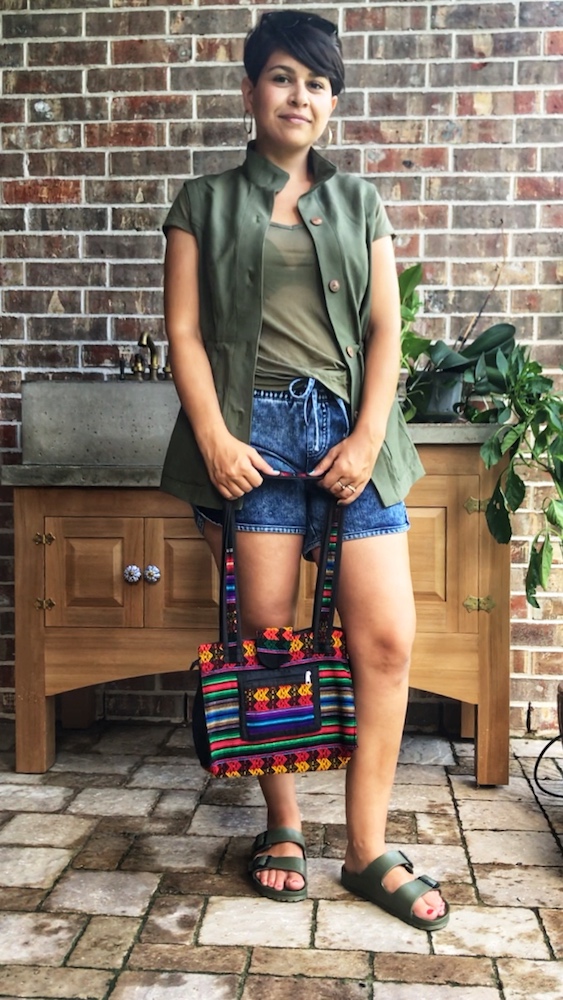 For styling, the first and easiest way to style a vest is with jean shorts. It's easy and the vest elevates the look just a little. Not too much though, cause I'm still wearing Birkenstocks and taking life easy. I'd wear this running errands or just doing whatever comes up in day-to-day life! I can also imagine this at a pool party or barbecue.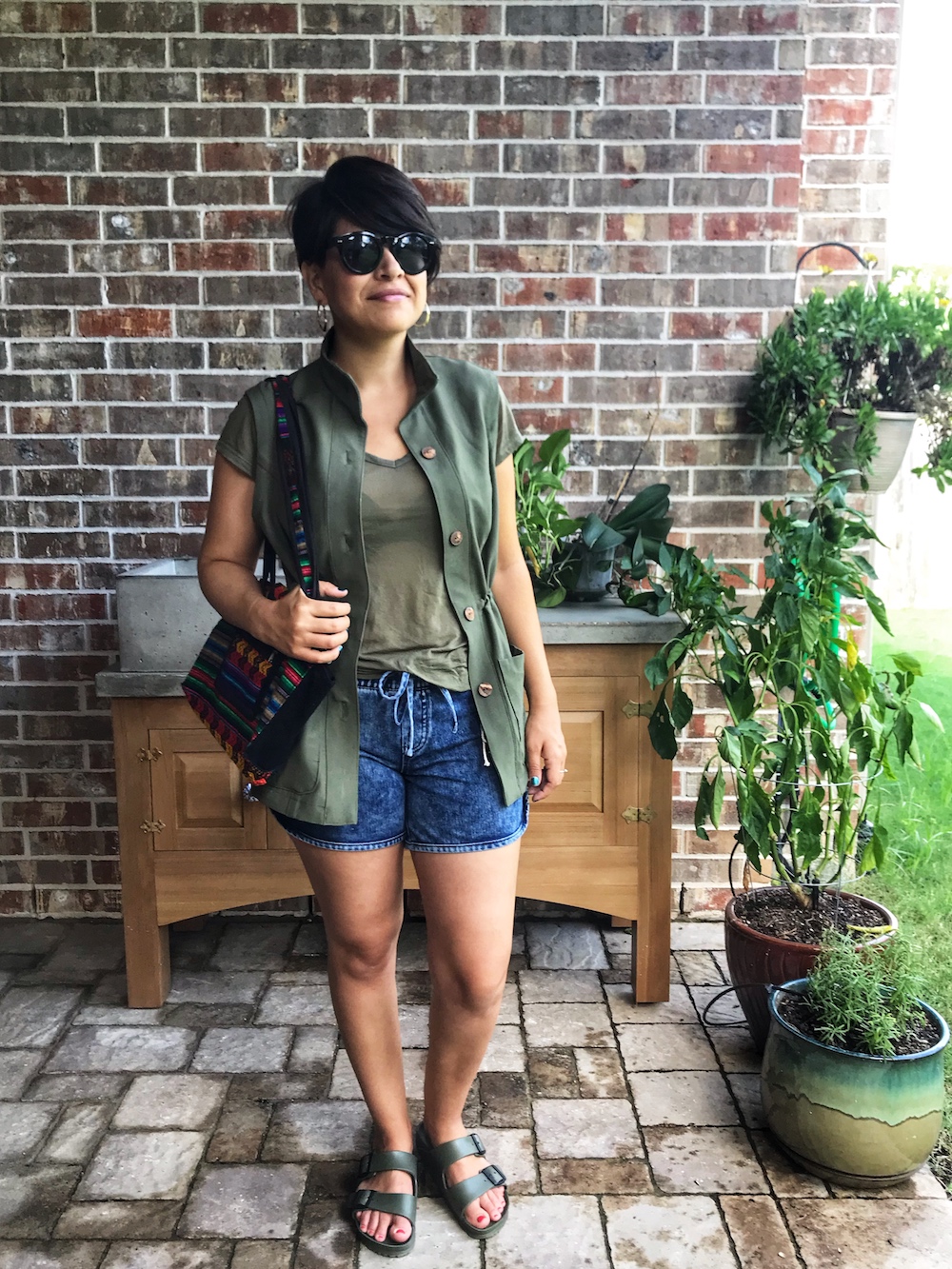 I did make a couple of modifications to the pattern based on my RTW inspiration vest. The biggest mod I made was to use buttons instead of a zipper and snap. If I was a real adventurous type or still lived in a place with winter, I'm sure that extra coverage would be appreciated. But I thought buttonholes would make it look less sporty, so I opted for that. Because this fabric has vertical stretch, I struggled a little attaching the button plackets, because my non-interfaced pieces kept wanting to stretch. To help with this, I applied a water-soluble adhesive stabilizer on the wrong side of my non-interfaced pieces.
I also omitted the pocket flap and stitched a center seam down the pocket just for fun.
Next up is a simple midi dress—this is my favorite look. Again, super easy but the vest just adds a little bit more interest. With heels, it's a little edgy. I like how it looks both open and buttoned up! This would be perfect for a lunch date with my bestie!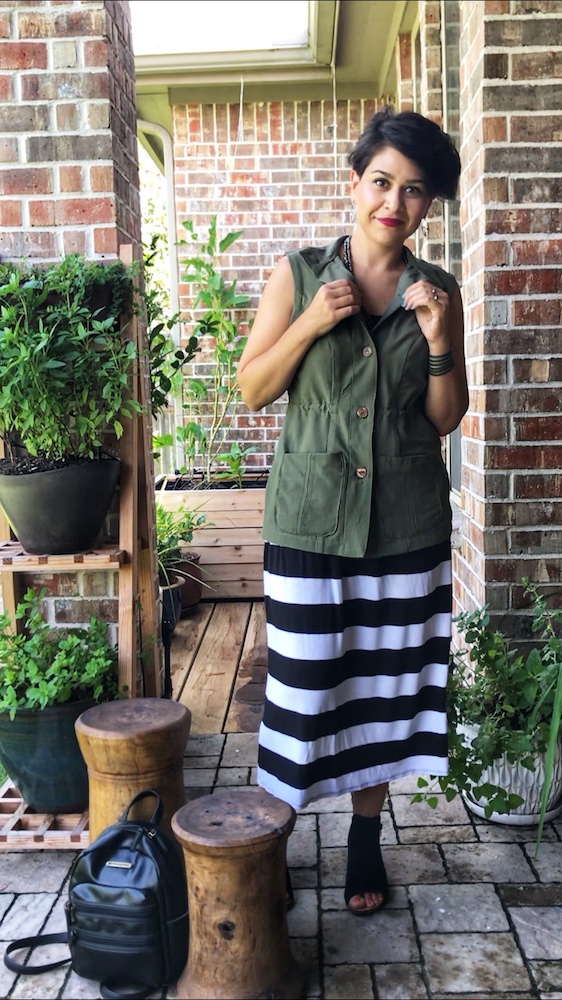 I just love the bold stripes, but I think this would be perfect with a solid dress as well.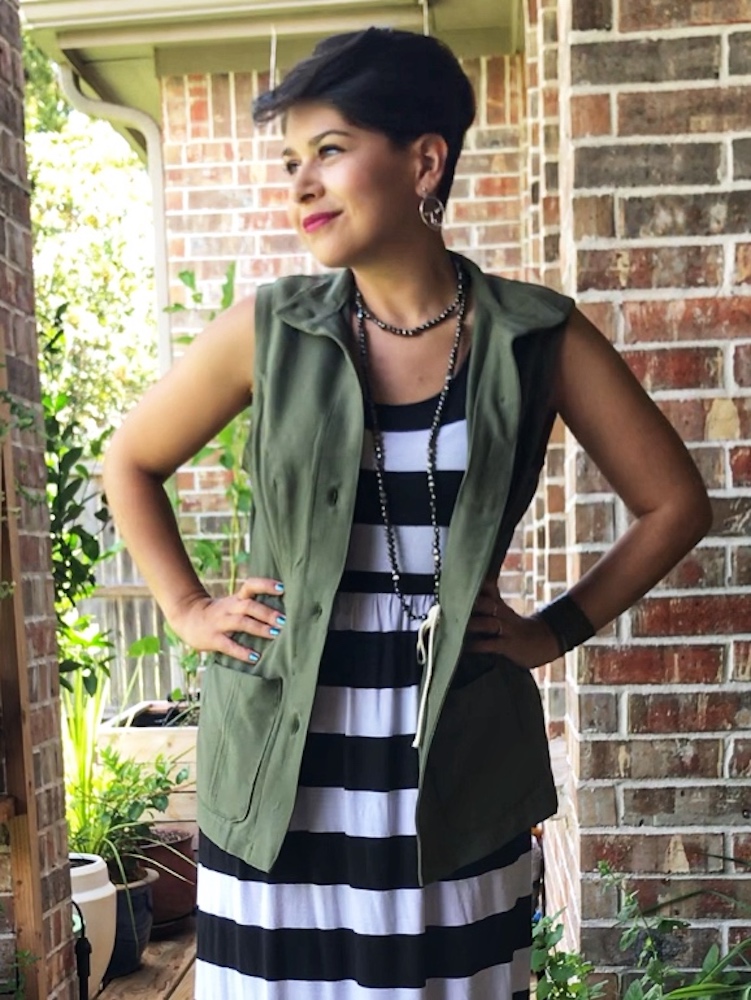 Lastly, I love how this vest looks with my Bellavista cowl! This is a great fall look for coziness. I can imagine myself wearing this while sightseeing on a cool day in an interesting city. Of course, this look doesn't need a fancy destination! This is another one that is great for everyday life.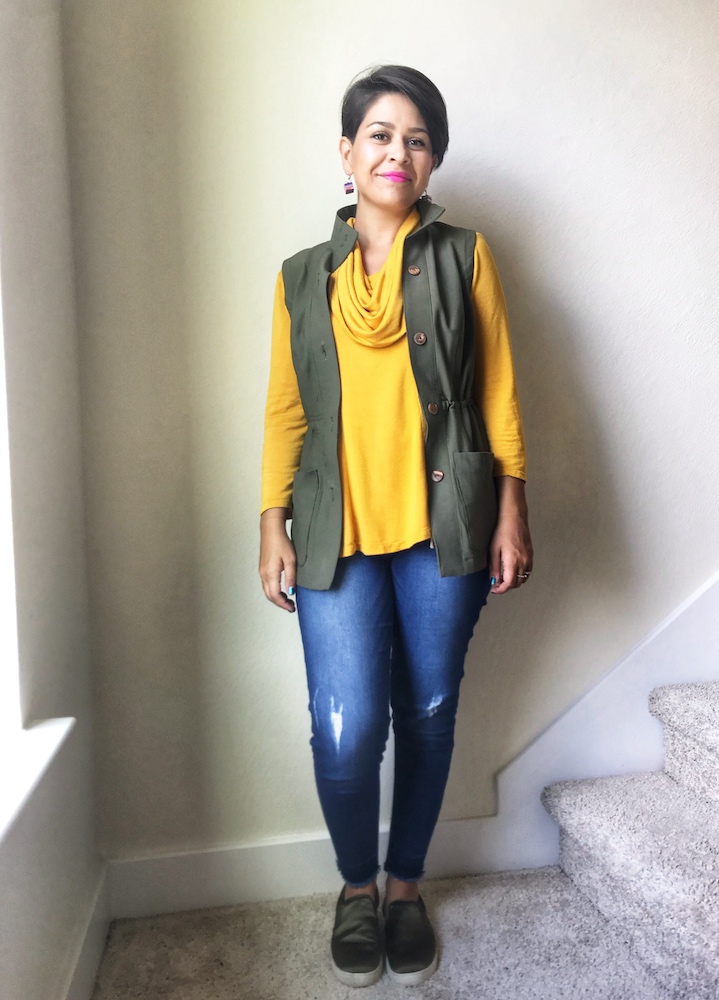 Another mod I made on my Envigado was to put the drawstring casing on the inside. This meant I had to topstitch blindly from the right side. To ensure I got everything lined up, I marked the drawstring casing guidelines on both the right and wrong sides of the fabric. I did this by placing chalk transfer paper underneath my fabric as I used a Chaco liner to mark the guidelines on the right side. I also moved the drawstring up so it was more at my natural waist.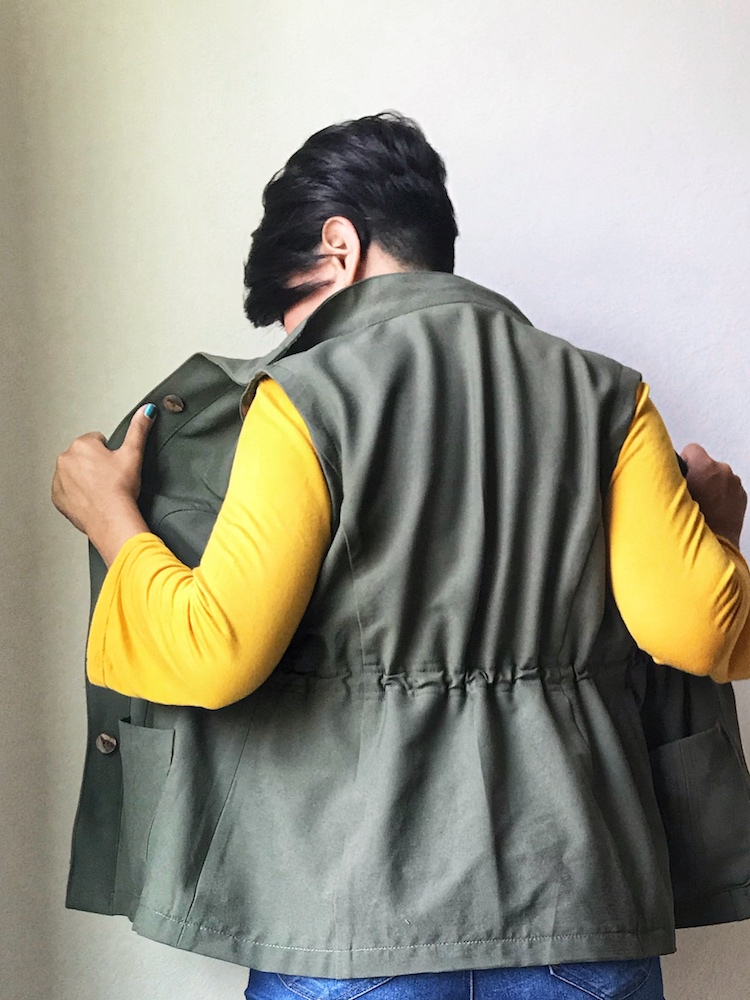 At first, I was a little overwhelmed by taking on the project, just because the Envigados on Instagram and Facebook I have seen all seem to turn out so professional looking. But it turns out that it is the perfect project to do "one seam at a time." I opted for using the Hong Kong finish for all the seams, and while it is not a fast method, it is very satisfying. I know if I have just a minute I can pop to my machine and sew one seam, and they are just so pretty to look at.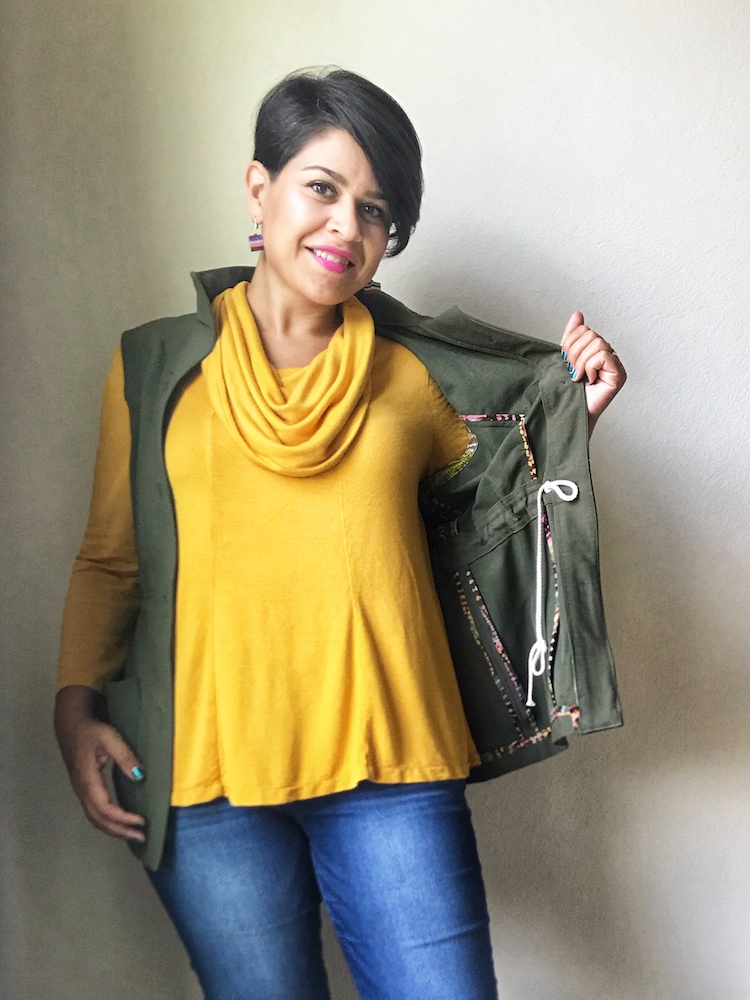 What about you? Would you incorporate a vest like the Envigado into your regular wardrobe?
---
Interested in following the Make It Wear It blog series? You can follow Itch to Stitch's blog on Bloglovin' or you can also sign up below to get the Itch to Stitch newsletter. Either way, you'll be notified when the first issue of Make It Wear It is up.