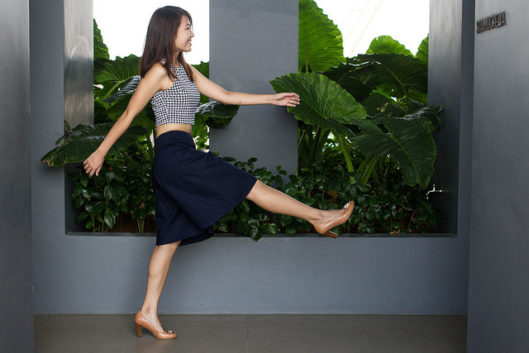 Emily Culottes Blog Tour Stop #2 – Jess Sew Fabulous
Today we are stopping at Jess Sew Fabulous to look at the awesome Emily Culottes that Jessie made. She actually made 2 versions during the testing – one with a white cotton that she wasn't too crazy about because it wrinkled like crazy. But that didn't deter Jessie at all, and she went ahead and made the second version, which looks absolutely fabulous on her. I just love her photos as well. She fully showed how comfortable you could be wearing Emily Culottes. You should go check Jessie out and look at the way she jumps and marches, full of energy.
Don't forget about the Emily Culottes pattern giveaway. You can still enter even if you bought the pattern; you will get a refund if you win. And go ahead and follow Jess Sew Fabulous on Bloglovin'. Jessie doesn't only show off her finished garments, she also gives you styling tips. I don't know about you, but I can't get enough styling tips.