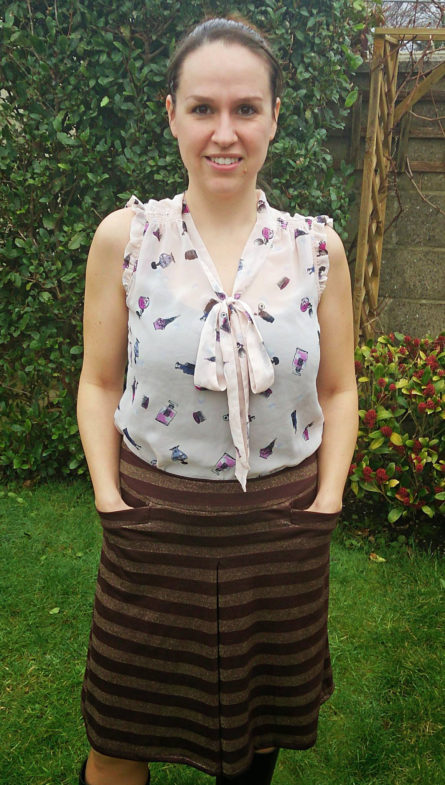 Emily Culottes Blog Tour Stop #3 – All Sewn Up by Stacey
Today we are stopping at All Sewn Up by Stacey to see Stacey's beautiful Emily Culottes.
Stacey chose a pretty challenging fabric to start with; it is a fabric with stripes so she was spending lots of time to match them (the matching, by the way, is perfect!). She chose this fabric with lots of drape, and it is falling beautifully from her body. She also chose the slanted welt pocket – an ambitious lady she is!
Head over to All Sewn Up by Stacey to see more of her photos!
Don't forget about the Emily Culottes pattern giveaway. You can still enter even if you bought the pattern; you will get a refund if you win.