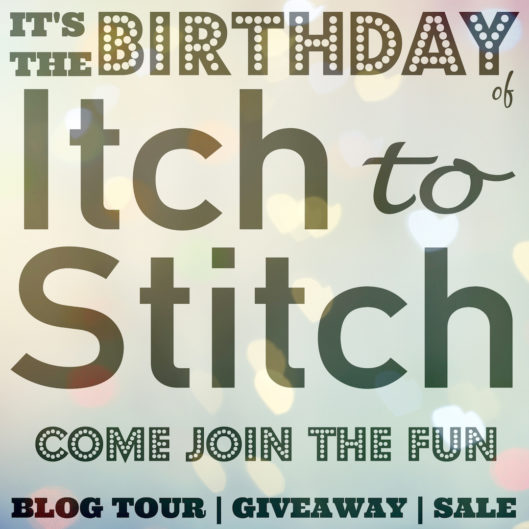 Who's turning 1? Itch to Stitch! (Giveaway + Blog Tour + Sale)
I can't believe Itch to Stitch is turning one in a couple days! Yes, I released the Marbella Dress pattern on October 8th, 2014. It actually feels longer in my head, because I have been working on Marbella for a while before it was released. No matter, the official release date should be counted as the birthday. Since then, I have released a total of 10 patterns. This is still the very beginning of Itch to Stitch. It is going to continue to evolve and have many more birthdays.
Thanks for being here to celebrate this momentous milestone with me! I've lined up a giveaway, blog tour and sale for the festivity!
Giveaway
You don't want to miss the giveaway. The prizes are so amazing that, frankly, I wish I could snap them up for myself. Lucky you that I am not that selfish. There are two parts of the giveaway.
Grand Prize Giveaway
These sponsors will be giving away these amazing prizes. At the end of the celebration, one lucky winner will be selected to take everything home. Be sure to enter the Rafflecopter for your chance to win. (Scroll to the bottom to enter – starts at midnight Eastern Time on Oct 8th, 2015.)
++++++++++++++
The Fabric Store – $100 Gift Certificate

The Fabric Store (USA) is generously giving away a $100 gift certificate. Check out their new arrivals and you will be drooling like I am. (You will be placing your order by phone or email.)
++++++++++++++
Elliott Berman Textiles – Fabric Bundle from France & Italy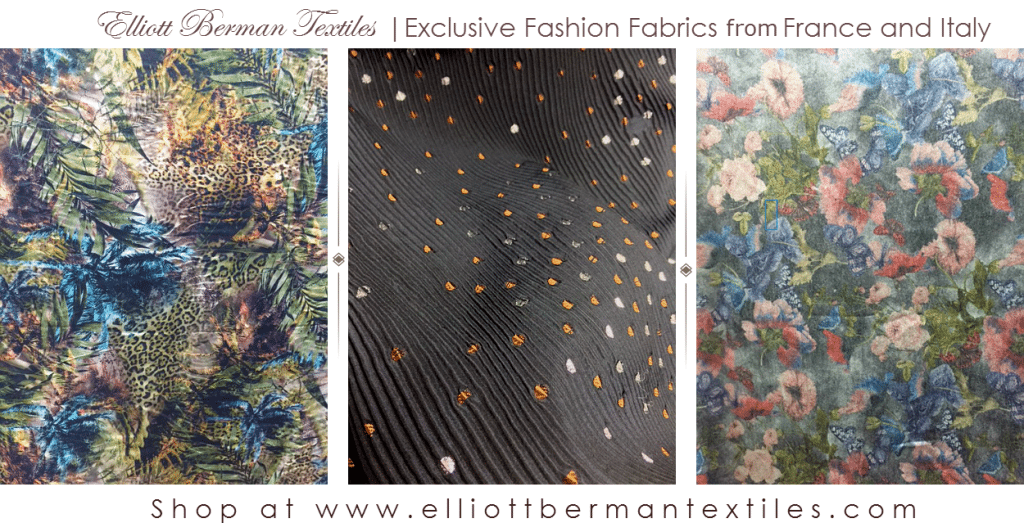 Elliott Berman Textiles specializes in high-end fashion fabric. They will be giving away a fabulous bundle of fabric (as shown). Peeps, this is some serious deliciousness. On the left is Digital Tropical Print Viscose Challis from France; in the middle is CHANEL Matelasse from France; and on the right is Dolce & Gabbana Digital Print Boiled Wool.
++++++++++++++
Craftsy – Three Classes of Choice

Craftsy will be giving away three classes of choice. Craftsy has been instrumental to my continuous education in garment constructions and pattern creation. They produce high-quality video classes with top-notch instructors, allowing anyone with an Internet connection to learn many different types of craft at a fairly low price. It's pretty amazing when you think about it.
++++++++++++++
The Shirtmaking Workbook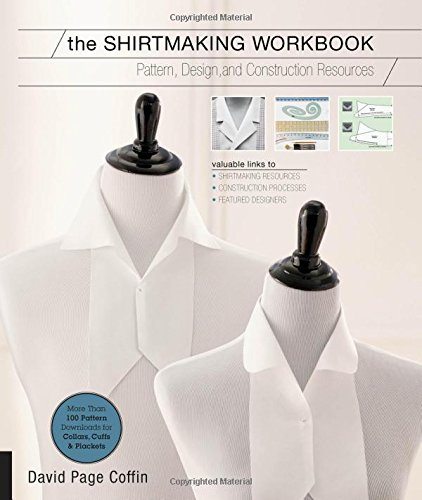 David Page Coffin and Quarto Publishing Group USA will be giving away the newly-released The Shirtmaking Workbook. If you haven't read a book by David Page Coffin, you totally should. This master talks about every aspect of shirt making in this book, as well as in his previous book, Shirtmaking: Developing Skills For Fine Sewing. You will not believe how much there is to know about making shirts, and David has perfected it all. Also authored by David is Making Trousers for Men & Women: A Multimedia Sewing Workshop.
++++++++++++++
Indie Sew – $25 Gift Certificate

Indie Sew offers the hottest sewing patterns all created by independent designers, which, of course, includes Itch to Stitch patterns! Thank you, Indie Sew, for donating a $25- gift certificate to the grand prize giveaway.
++++++++++++++
Girl Charlee Fabrics – $25 Gift Certificate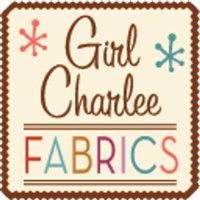 At Girl Charlee Fabrics, you are going to find the best selection of the most unique knit fabrics that you will not find anywhere else. Girl Charlee is generously donating a $25 gift certificate for the celebration.
++++++++++++++
UpCraft Club – $25 Gift Certificate

UpCraft Club is the first modern sewing association for people who especially love using digital patterns. The membership-based pattern store will be offering a $25 gift certificate to the grand prize.
Everyday Pattern Giveaway
Each day for the week of celebration, I'll feature one pattern designer. I have chosen these seven designers whose style I admire; some of them have given me inspiration and help throughout the young life of Itch to Stitch. You have to come back to Itch to Stitch to get a chance to win 2 patterns from the designer of the day.
Baste + Gather | Straight Stitch Designs | Megan Nielsen Patterns
Jamie Christina | Hey June Handmade | Wardrobe by Me | Filles á Maman
Blog Tour
Twenty-five bloggers(!!) will be giving us some inspirations by sewing up an Itch to Stitch pattern (or two). They will be hacking and jazzing the patterns, adding a heavy dose of their personal styles. Come back each day to see their amazing outfits!
Scruffy Badger Time | Call Ajaire | Wally and Grace
 Sew Wrong | Bella Sunshine Designs | Seaside Notions | Made by Jaime
Sweet Little Chickadee | Inspinration | Friends Stitched Together
Stoney Sews | Just Keep Sewing | My Little Sewing Dreams
Allie J. | Creative Counselor | Love, Lucie | Girls in the Garden
FABulous Home Sewn | Goddess of Sewing | Rebel & Malice | The Telltale Tasha
House of Estrela | Made by Sara | Sew Shelly Sew | Red Knits
Sale
There will also be a never-before sale. Be sure to come back and check it out. You really do not want to miss it!
(The Rafflecopter will begin at midnight Eastern Time on Oct 8th, 2015.)